Corporate event planning: Top trends for summer 2023
Written by Lily McIlwain, Tue 23 May 2023
Planning a work summer party, but not sure where to start? We've got your back.
A summer party is the perfect way to mark the halfway point of the year – a chance to celebrate your organisation's successes so far, and look ahead to future goals and opportunities. 
At Togather, we help businesses across the country to plan and host truly memorable events for their teams. In this post, we've rounded up the key work summer party trends we're seeing for summer 2023 – from laid-back beer gardens to full-on mini festivals.
Keep reading for tips, tricks and insider info on how to throw a work summer party that your team will remember for all the right reasons.
#1 - Laid-back bespoke
#2 - BBQ (with a twist)
#3 - Festival fun
#4 - Classic cocktail hour
#5 - Summer 'sports' day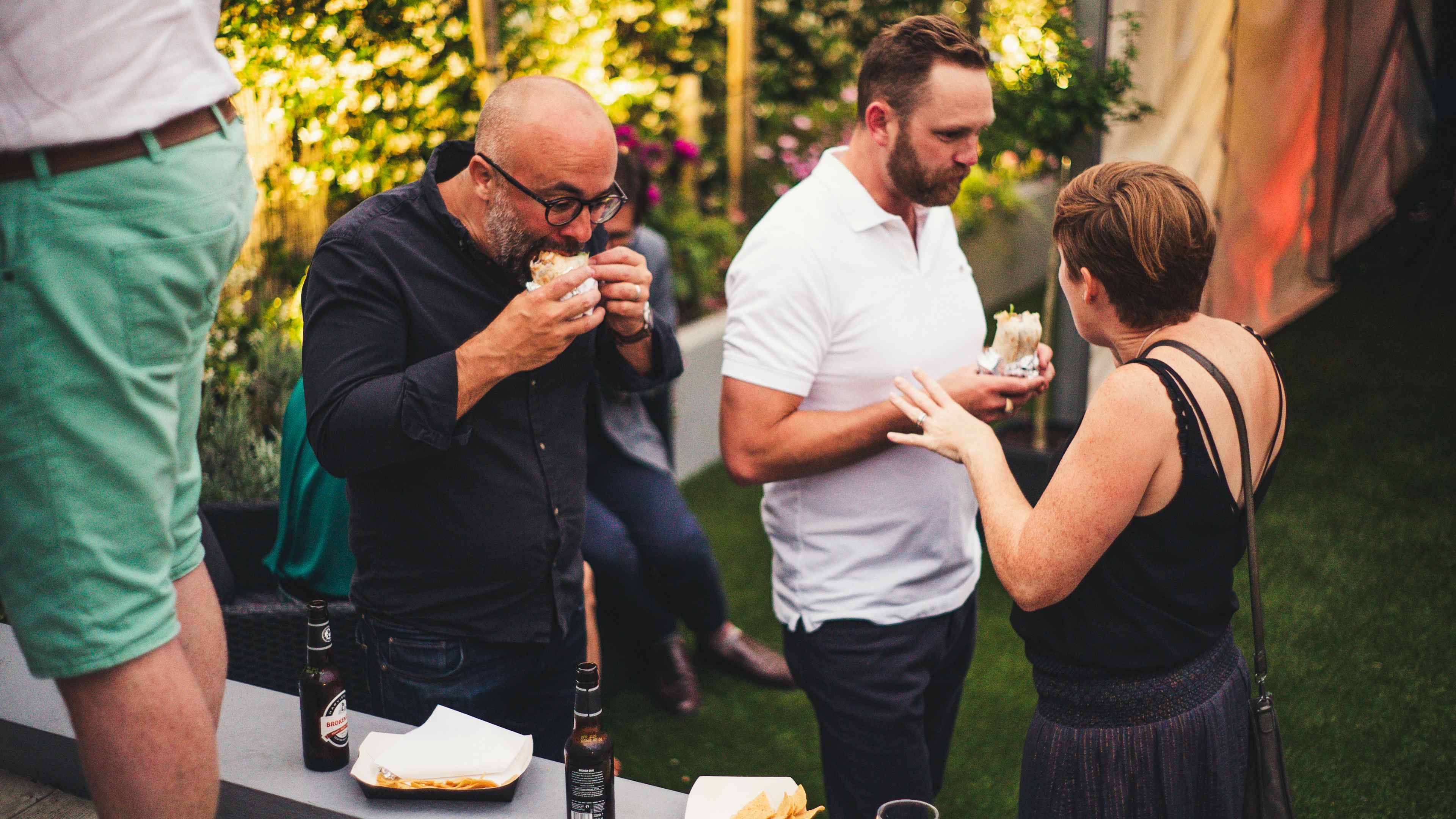 #1 - Laid-back bespoke
A work summer party is both an opportunity to celebrate and a chance to showcase your brand internally. With that in mind, we're increasingly seeing companies forego the traditional packages offered by event venues. 
Let's face it – a lot of corporate catering packages are pretty forgettable. And if you've put the effort into defining your company as a truly unique place to work, you want your corporate events to reflect that ethos.
That's why this year, we've been helping more and more organisations to plan bespoke summer parties that bring together the perfect venue, catering, drinks and entertainment for their company.
The big shift here is that bespoke doesn't have to mean elaborate or over-the-top. It might just mean that rather than the basic finger-food buffet on offer at a venue, you bring in a local street food vendor to provide mouthwatering mini burgers or to-die-for dim sum.
Whether you're planning for 30 people or 300, Togather can help you put together a bespoke work summer party that fits your brand and caters perfectly for your team.  Take a look at our dry hire venues around London to find your perfect blank canvas space.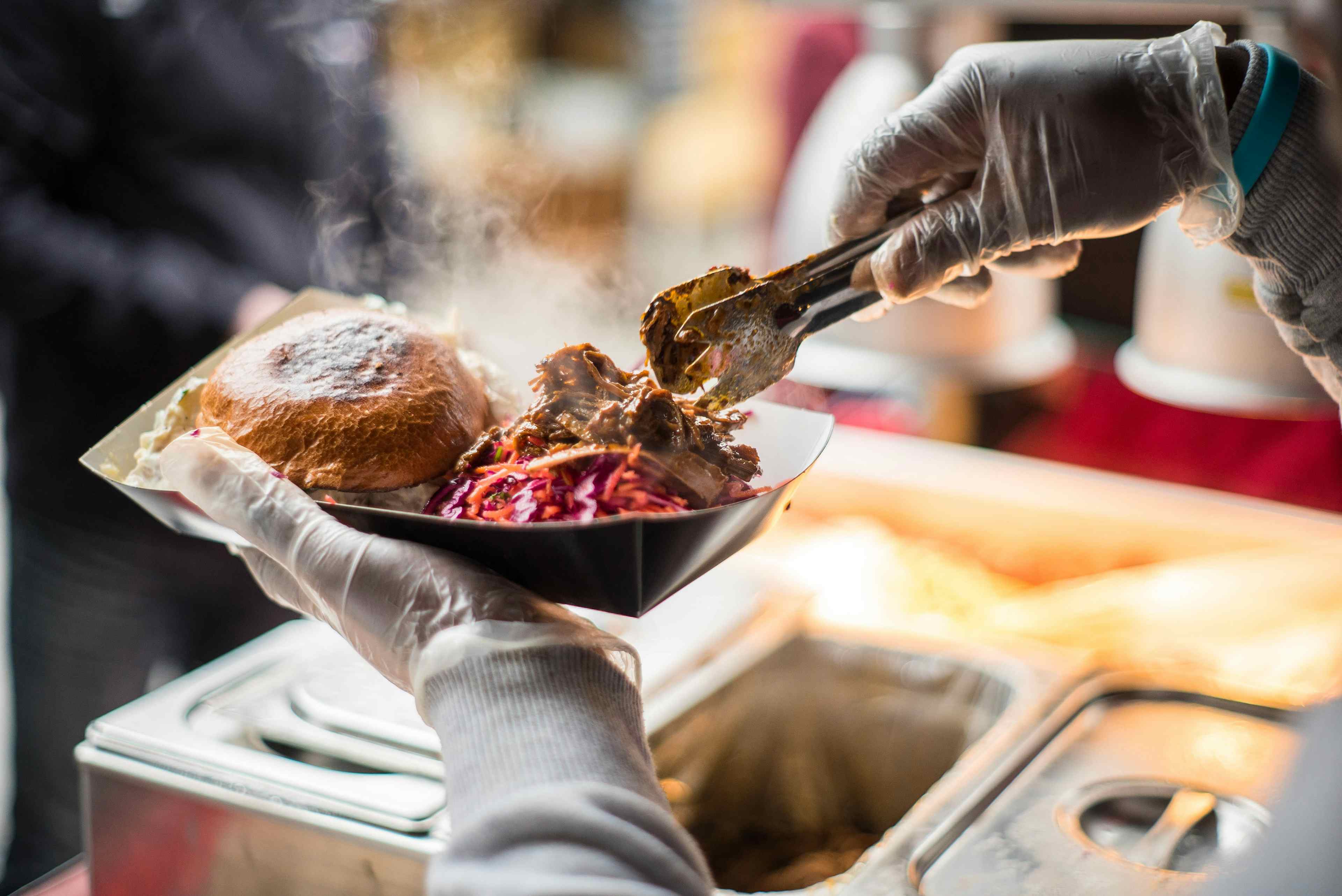 #2 - BBQ (with a twist)
There's nothing that says 'great British summer' better than a barbecue – but this year, why not elevate this British classic with a chic new twist?
Instead of posting up in the local park with a disposable BBQ and some paper plates, try taking your work summer party to a laid-back beer garden setting. London's Strongroom Bar and Peckham Arches both offer relaxed, informal outdoor spaces that – crucially – can be weatherproofed in case of rain. 
And rather than the standard chargrilled sausages, treat your team to some incredible American-style BBQ street food from the likes of Cardona & Son or Street Pig. It doesn't need to be a complete meat feast to achieve that all-important barbecue vibe – make sure your veggie and vegan colleagues are catered for with delicious plant-based options too!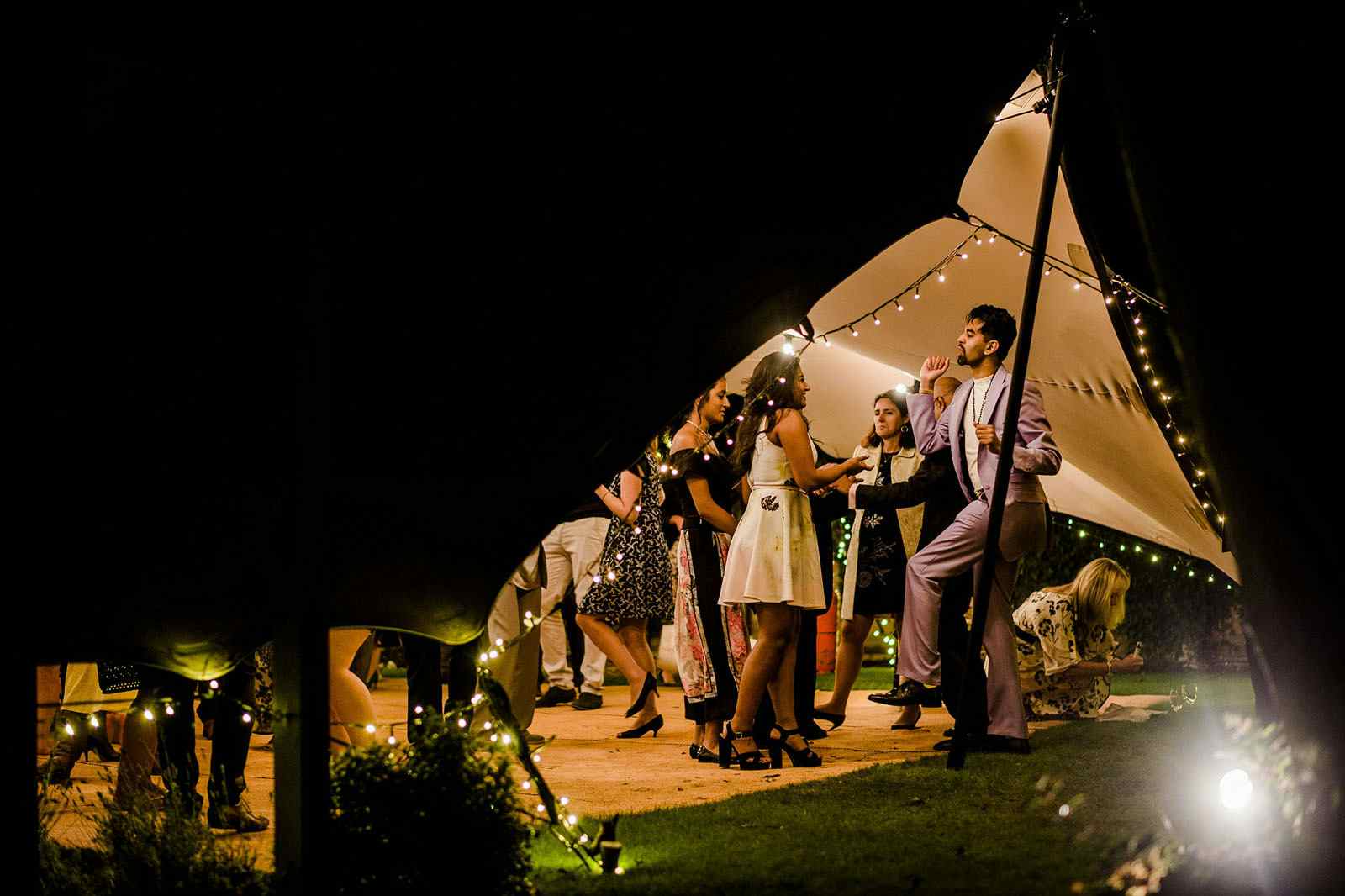 #3 - Festival fun
For a truly unforgettable summer party experience, go all-out with your very own festival. This year, Togather has worked with several organisations to put on festival experiences for employees and their families.
The beauty of the festival theme is that it can be flexed up or down to suit your workplace's vibe and budget. Go grand with a venue like the beautiful Chiswick House and Gardens, or play it cool with a warehouse venue like Big Penny Social in London's Blackhorse Lane.  
If you're operating on a smaller scale, play up the theme with your decorations and food choices – think food-van-style burgers, pitta and paella. 
And if you're organising your own entertainment, why not add a fun team-building element by asking each department to curate their own 'set'? Get that shared Spotify playlist going and see who manages to get the most colleagues on the dancefloor by the end of the night!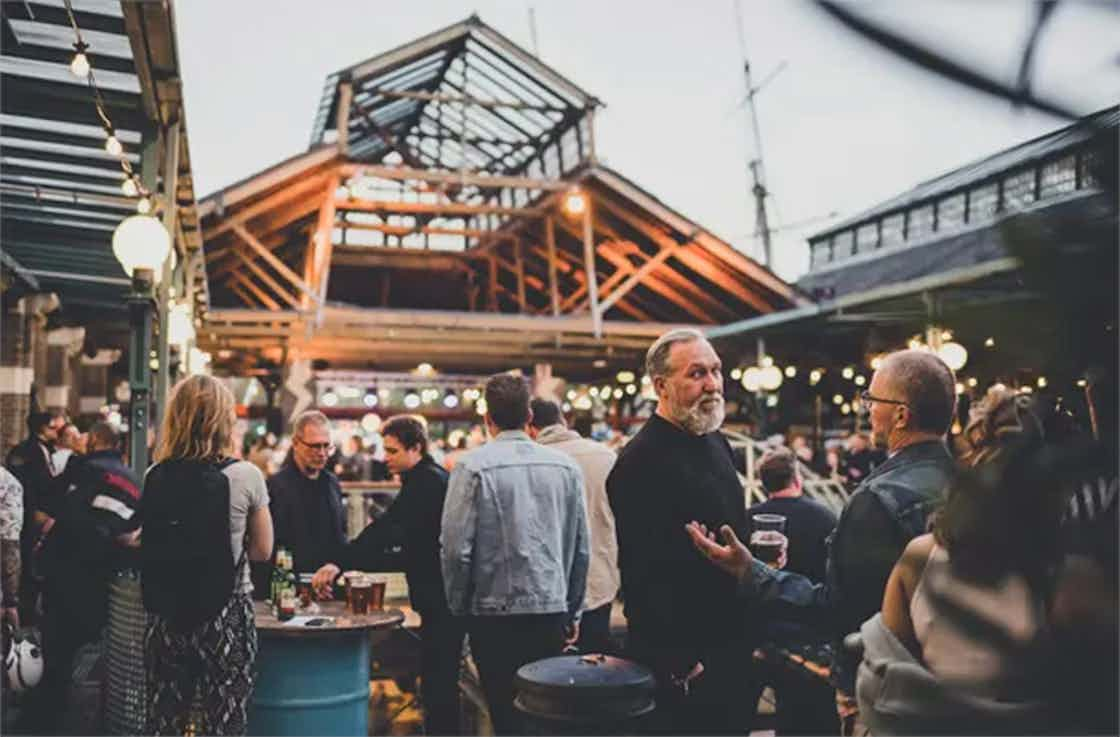 #4 - Classic cocktail hour
You know what's great about summer evenings? Golden hour – that magical spell just before the sun sets where it's universally agreed everyone takes their most flattering photos.  
Make the most of those golden moments at your work summer party with classic cocktails and rooftop views. If you're in London, venues like Wagtail and NT's Loft offer gorgeous views across the capital to serve as a backdrop for your team photos. 
Mix things up with a menu of refreshing (and insta-worthy) summer cocktails, making sure you have plenty of alcohol-free options too. 
These days, there's so much more on offer than Diet Coke for those choosing not to drink – so make sure you opt for a bar service that's well-stocked with sophisticated alternatives! (So far in 2023, almost 20% of our drinks enquiries have been for alcohol-free options – so we're pros in the art of sourcing alcohol-free suppliers).   
If you need help finding a photographer or sourcing a supplier for those all-important canapés, give us a shout – the Togather team works with expert partners up and down the country to deliver picture-perfect events. 
What's more, we only work with the best of the best. Just 1 in 20 partners passes our stringent vetting process to make it into our events black book.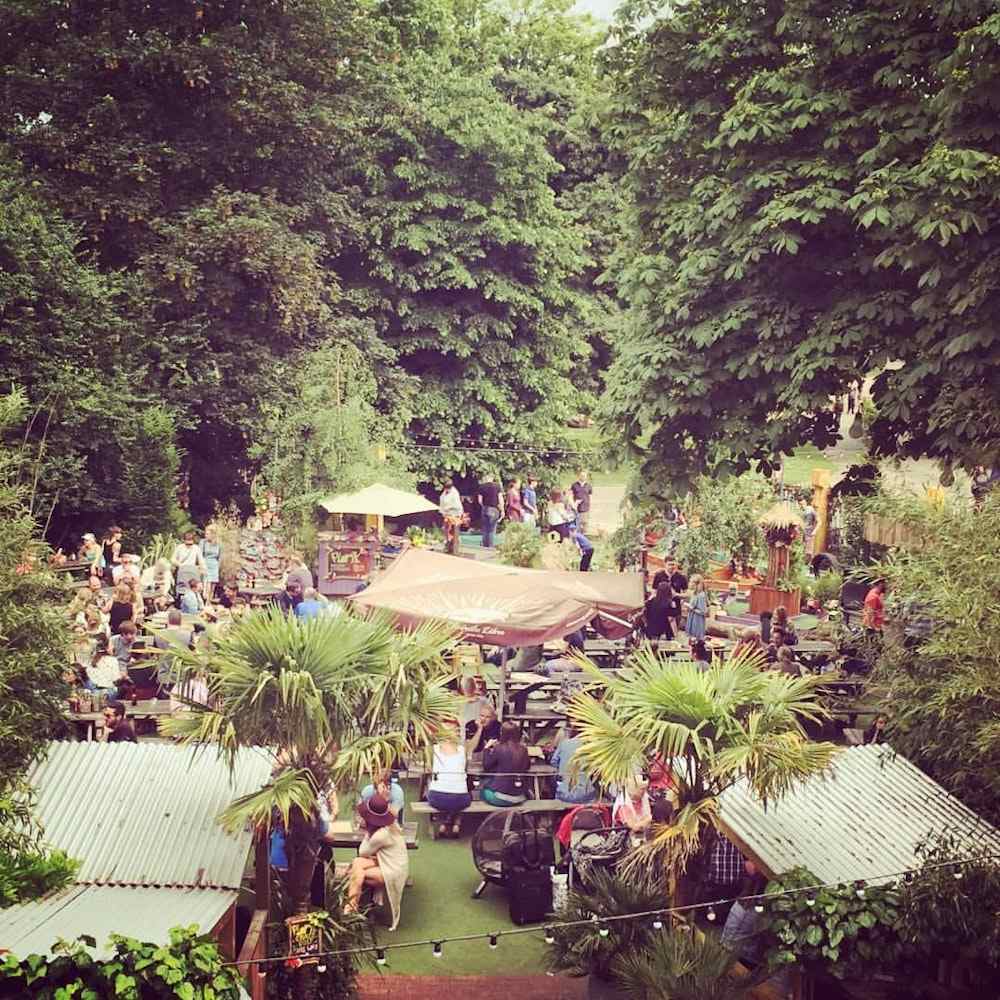 #5 - Summer 'sports' day
Feel like injecting a bit of friendly competition into proceedings? Time to turn your work summer party into your very own summer olympics. You can pit departments against each other, or mix up your teams to get everyone socialising with someone new. 
When we say 'olympics,' we don't necessarily mean recreating your school sports day (physical exertion in front of colleagues won't be everybody's idea of a fun day out!). For every relay race and tug of war on the agenda, make sure you include a more creative event – it could be a cryptic scavenger hunt, or a slightly silly Taskmaster-style challenge.
London's People's Park Tavern is an ideal venue for this kind of event. You can get together in neighbouring Victoria Park to do your events, then head into their spacious beer garden for your awards ceremony and a well-deserved pint. 
When it comes to food options, opt for summer classics – maybe even your very own ice cream van!
And as with any event, make sure you keep accessibility top of mind. A work summer party should be somewhere that every single employee feels able to join in and let their hair down!
Plan your work summer party with Togather
There's still time to plan a legendary summer party for 2023 – and whether you're looking for a laid-back get-together or a full-service event, Togather can help. Our expansive range of corporate services includes venues, catering, staffing, videography and more. 
Explore our suppliers, or get in touch with your requirements to discover how our expert event planners can help you create a truly unforgettable experience for your team.