Wedding gin bars
A wedding gin bar adds a unique and delightful touch to your special day.
With our handpicked collection of experienced gin bar suppliers, all with an impressive array of flavours and colours,  we're here to help you find the perfect addition that will wow your guests. 
We've made the unforgettable happen for
8 of our favourite wedding gin partners in the UK
How to book a gin bar on Togather
Your brief
Tell us everything about your event using our enquiry form, from date to occasion to guest numbers. (It only takes about five minutes!)
Your matches
Our event experts will match you with a handful of suppliers that we think would be a perfect fit. You can also browse through our little black book, and chat with any that catch your eye.
Your booking
Once you've found the perfect supplier, lock them in! Decide if you'd prefer to pay in full or set up a monthly payment plan. The countdown to your event starts here.
Memories from events we've already made happen
Well where do we start, The Gin Inn are truly amazing and they MADE our wedding! Nothing was too much of an ask. The Gin Inn is still hot topic from our wedding day, Hannah and Ollie become over night friends, everyone loved them! On behalf of my husband I, we just want to say another huge thank you for everything Hannah and Ollie did for us and our guests. I cant imagine our day without it!
Chess & James D
We had plenty of booze at the wedding, but everyone kept going back for the gin, including using their 'text for gin' service throughout the wedding reception. Our guests absolutely loved their tasty gins being delivered directly to their table! My only regret is not getting a photo in their beautiful horse box! Professional service, friendly staff and delicious gins....what more could you want?!
Rachel E
These guys are the absolute best. We thought they were great - but the proof really came when all of our guests told us the bar staff made the wedding by how passionate and fun they were, and how it felt like they should have been guests themselves. If you're having a wedding, a party, a casual few drinks or anything at all requiring a special touch and some absolutely delicious drinks - get these guys in. You won't regret it.
Laura W
Different set ups to consider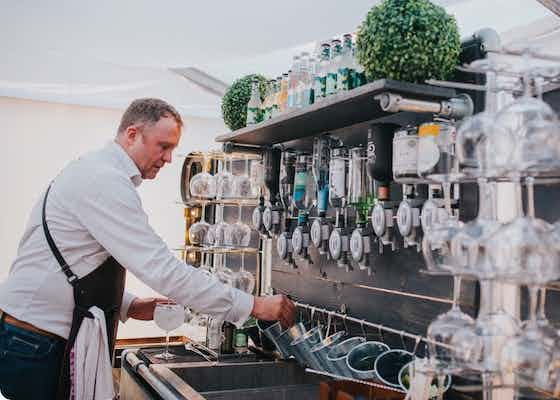 Looking to set up a fully stocked, fully functional bar within your venue or marquee? Our suppliers have a huge range of indoor setups available to ensure all your cocktail needs can be met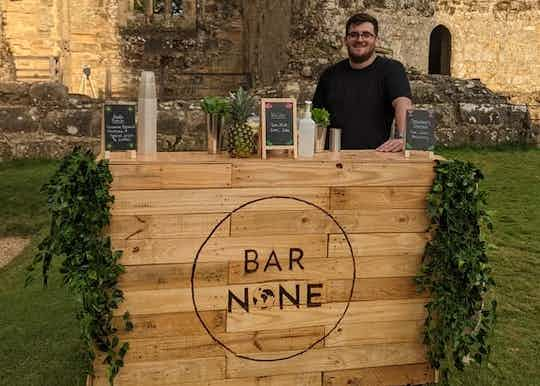 A stall bar would be slightly smaller and perfect to create a statement outdoor bar or a beautiful drinking corner. We have plenty of stall set ups that would look beautiful in any venue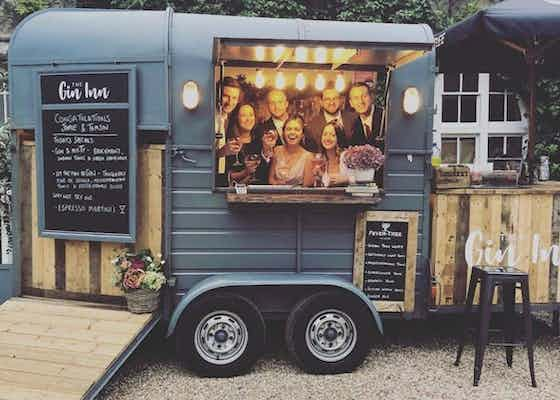 A gin truck gives your day a truly special touch that'll really set it apart. Be it a converted horsebox or a vintage camper van, we've got plenty of picture perfect options ready to choose from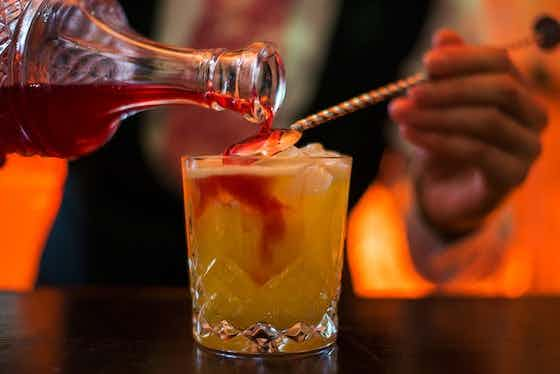 Add a bit of theatre to your day by having a master mixologist there to create unique cocktails using your favourite gins with flair. You could even have them make a cocktail named after you!
Why use Togather?
Our partners are second to none
All of our 1,500+ suppliers have been handpicked by our team. We only work with the best of the best.
Experts at your fingertips
Our team really does live and breathe events. We've seen it all, so whether you're a seasoned pro or a first-time organiser, we're on hand to help.
Frequently asked questions about gin bars
What is included in the gin bar hire?
Do you have bar suppliers that sell both alcoholic and non-alcoholic beverages?
Can the bars operate both indoors and outdoors?