Meet Amala Chai
Written by Sophie Gill, Wed 10 May 2023
One of the many things that makes Togather so unique is that our suppliers come from all walks of life. Many of our suppliers had previous professions before going into events, such as teaching, bartending, cheffing, or corporate careers. Our suppliers are everyday working people who have created their businesses through hard work, perseverance and pure passion.
If you're a customer and want to get to know our suppliers better, or a new Togather supplier and need some advice to start on the right foot, read our full Q&A with Amala Chai.
Amala Chai is a masala chai tea business run by founders Archie and Akhil who were inspired by their travels in the Indian Himalayas. They cater for private events and festivals across the UK using their 'Amala Carts' as brewing stations. The Amala Chai team have only recently come on board with Togather, but they've already become a huge hit with the Togather community!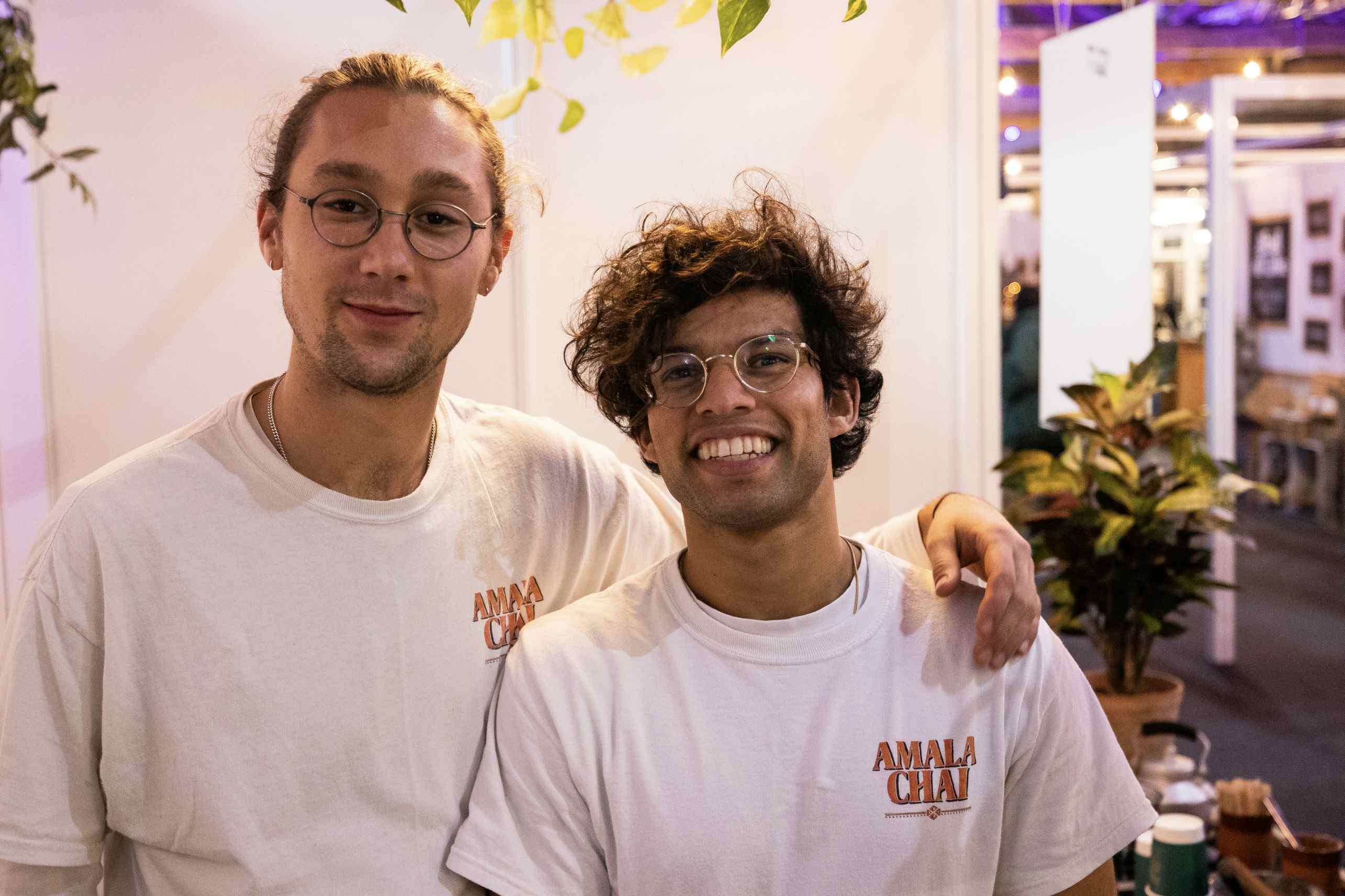 What got you into Chai and events?
Growing up, I used to work for a few catering companies and would jump around London working at different private events. After university, I managed a street food business called The Duck Truck in Spitalfields Market. I started just preparing and serving food and managed their two sites. I loved the job, the daily hustle and bustle, interacting with different people every day and learning to manage a small team. The owner, Ed Farrell, taught me the ins and outs of running a street food business, and I loved every minute of it.
After a short hiatus in South America, I pursued new opportunities and started working in business development, but solely working in an office just wasn't the same for me, and I wanted to be back doing something more hands-on.
Why did you choose Chai?
My friend from school and business partner, Akhil and I travelled across the Indian Himalayas and fell in love with masala chai. Everywhere we went it started and ended with a cup of Masala Chai. Akhil had grown up drinking chai at home but for me it was a new experience. It is such a delicious drink, with amazing social qualities, great health benefits and bursting with history and tradition. We were both amazed with how it brought people together from all walks of life and is such an integral part of society out there but wasn't widely available in the UK.
When we arrived home, we just couldn't find that same experience in London, chais were sickly sweet lattes and just not up to the mark, so we took it upon ourselves to make a change. Starting with Akhil's grandma's recipe, my prior street food experience, and directly sourcing the best ingredients, we then opened our first market stall, and the ball got rolling from there!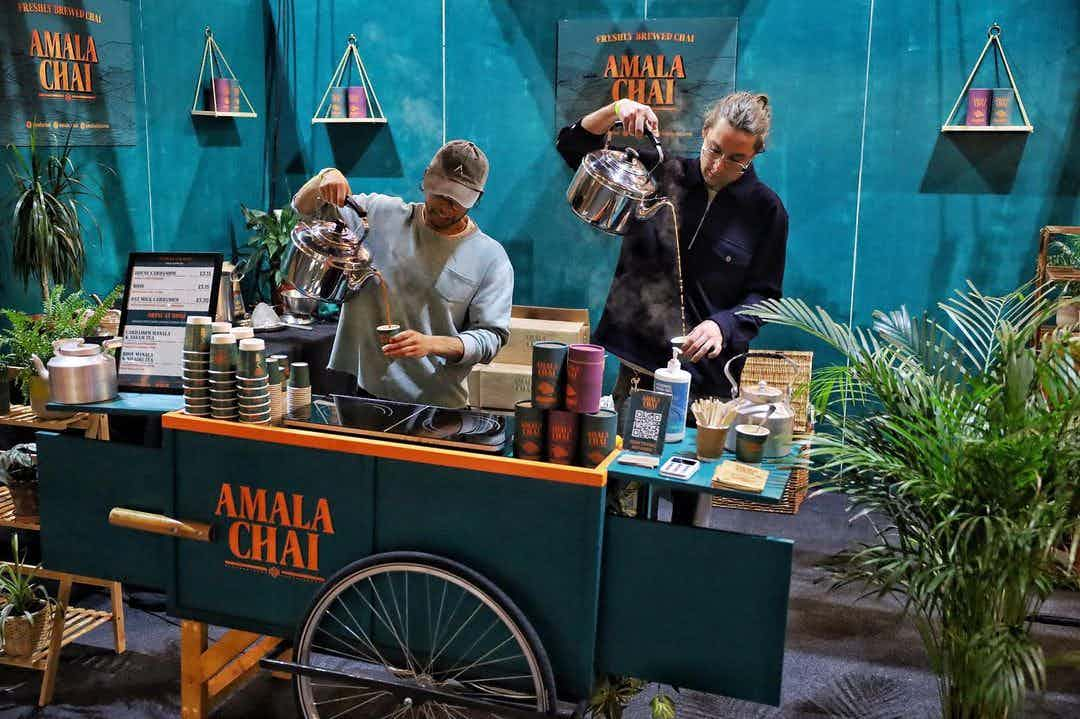 What's your favourite thing about working at events?
I love being out and about, doing something hands on and interacting with people. It's fun to talk about our brand whether it's with potential clients or just people who love great chai!
What's your favourite Chai tea and why?
Fiery Ginger Chai! I love to grate a load of ginger into my brews, it keeps my immune system healthy and it's delicious, especially with a little extra sugar.
How do you get prepared before an event?
First, we make sure that we have planned and agreed our set up with the client or event organisers, it's no fun rushing around on the day. Sometimes people want a few additional things, and there's always some health and safety paperwork to do.
We have a storage facility in Kings Cross so we make sure we've got everything we need and potentially purchase a few extra items. We brew our masala chai fresh, so we've got to have plenty of our tea and spices, we also source our snacks and prepare our iced drinks ahead of the day. We make sure that our staff are available, and the day before, we load our van with everything we need; from our Amala Chai Cart, gazebo, extra decorations and plenty of stock. The event starts from there really!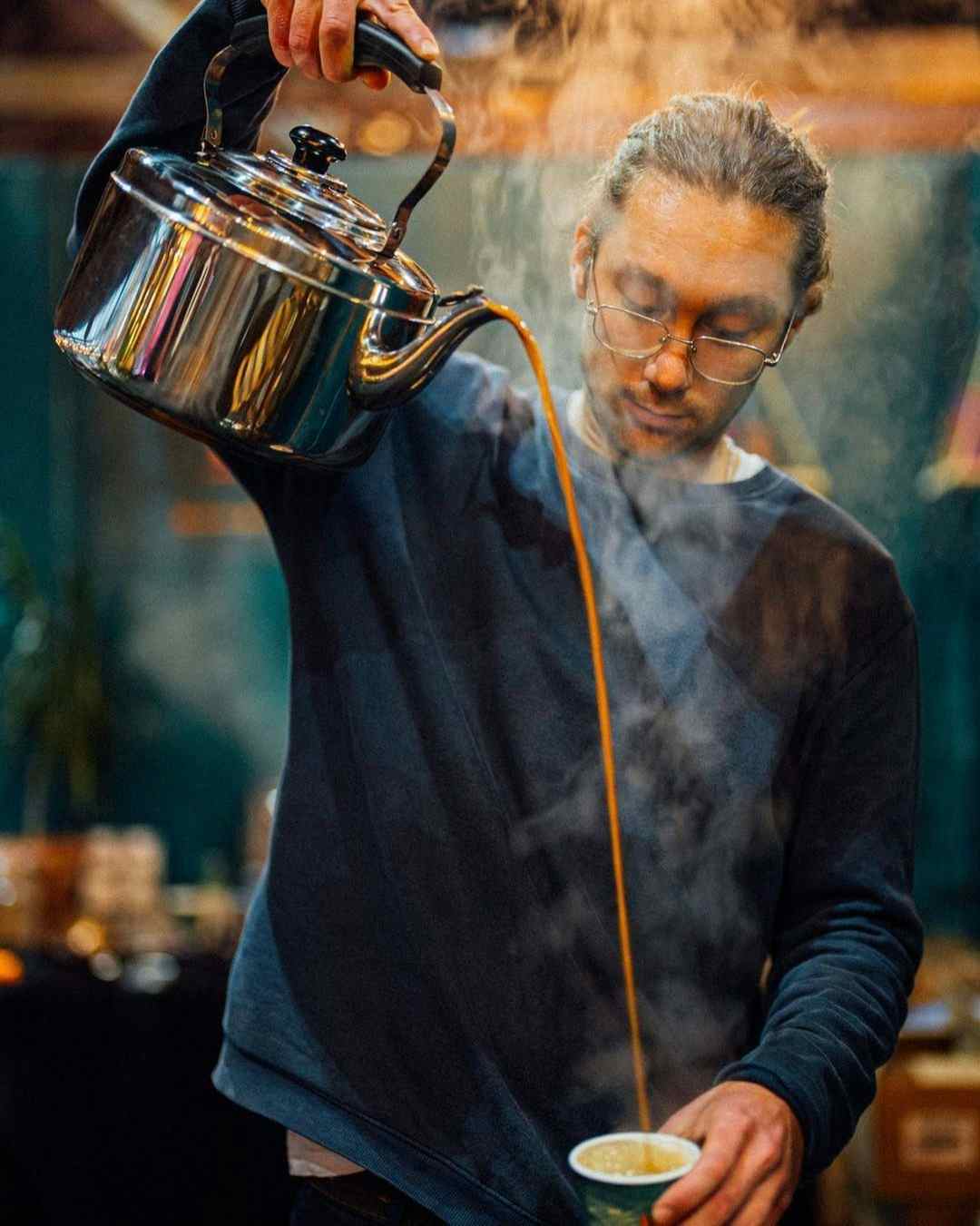 What's the best event you've ever served at? Why was it so special?
When I was younger, I served Shrimp and Avocado to Pharrell Williams and Orlando Bloom at the Serpentine Summer Party, haha, but with Amala Chai, it's got to be a client's Indian Wedding. It was hosted at a grand manor in the countryside, and we were serving freshly brewed masala chai and snacks for breakfast. It was such a grand venue, the bride and groom were lovely to liaise with, and the guests were all in such great spirits and looking fantastic. The groom rode in on a Ferrari, and it was just such a great atmosphere and good fun to be part of.
What's your favourite event you've ever attended personally?
I went to a music festival in Hertfordshire. It was at the end of University, and our whole friendship group was there, the music was amazing, great food and great friends. I met my girlfriend of 6 years there so I guess you could say it was pretty memorable.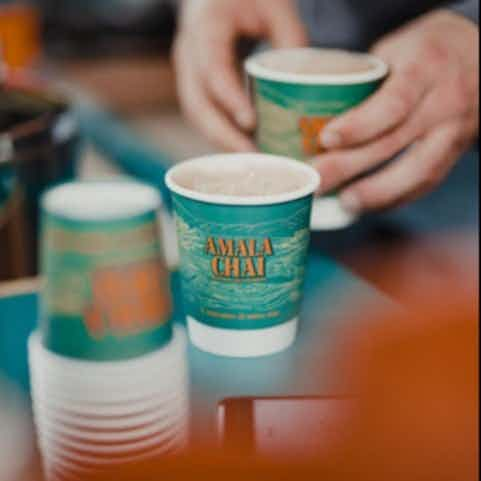 What advice would you give people who are thinking about setting up their own drinks company?
I feel a lot of people have ideas to start a small drinks company, but many don't end up getting there. The hardest thing to do is just to go for it and get started. Provided you have a great product that people love, once you get going, you won't want to stop, nor will you be able to! Start small, perfect your product, grind it out and just go for it. Make a plan, work weekends and celebrate the small goals.
What's your favourite feature of the Togather platform?
I love that it's so easy to interact with a potential client, you get notified when something comes up, send over your quote, and get a quick reply! It just seems really easy to use with a lot of active events popping up all the time. There are also many different types of events, some corporate, some smaller and private, and other huge public events; you get some good exposure to a broad events market.
What advice would you give to new suppliers who have joined Togather, to start off on the right foot?
I'm quite new to the platform but have had some good traction so far. To get the best start, set up your page correctly and make use of the staff; Olivia was a great help when I was setting up! Try to apply to as many relevant events as possible and engage with the client using the direct chat; it goes a long way to be professional but friendly!