Wedding tent hire
Discover our handpicked, curated collection of wedding tent partners, on hand to accommodate any celebration, from intimate gatherings to extravagant affairs. Our partners offer an extensive range of tents to perfectly match your special day.
10 of our favourite partners for your outdoor wedding!
How to book a wedding tent on Togather
Your brief
Tell us everything about your event using our enquiry form, from date to occasion to guest numbers. (It only takes about five minutes!)
Your matches
Our event experts will match you with a handful of suppliers that we think would be a perfect fit. You can also browse through our little black book, and chat with any that catch your eye.
Your booking
Once you've found the perfect supplier, lock them in! Decide if you'd prefer to pay in full or set up a monthly payment plan. The countdown to your event starts here.
Memories from events we've already made happen
Gareth provided the marquee for our wedding. He and the team were brilliant, nothing was too much trouble. Right through the process, from quoting to installation and breaking down the marquee after the party, they were really helpful. And all for a brilliant price too! Couldn't recommend highly enough.
Sarah S
Josh and the team worked tirelessly to make our day so special. The Tipis are magical and provide such a relaxed atmosphere that our guests thought it was one the best weddings they had been too. If you are looking for a company that can deliver on time and within budget - with a really personal service then we would thoroughly recommend that you get in touch with Viva La Tipi.
Michael E
We chose Viva La Tipi for our wedding reception this year and we could not of wished for more. Josh and Sofia were there to assist with anything and made sure that we had the most perfect day from start to finish. Nothing was too much trouble and anything was possible! We would highly recommend Viva La Tipi to anyone who is thinking of going down this route for their wedding venue!
Jane K
Types of wedding tent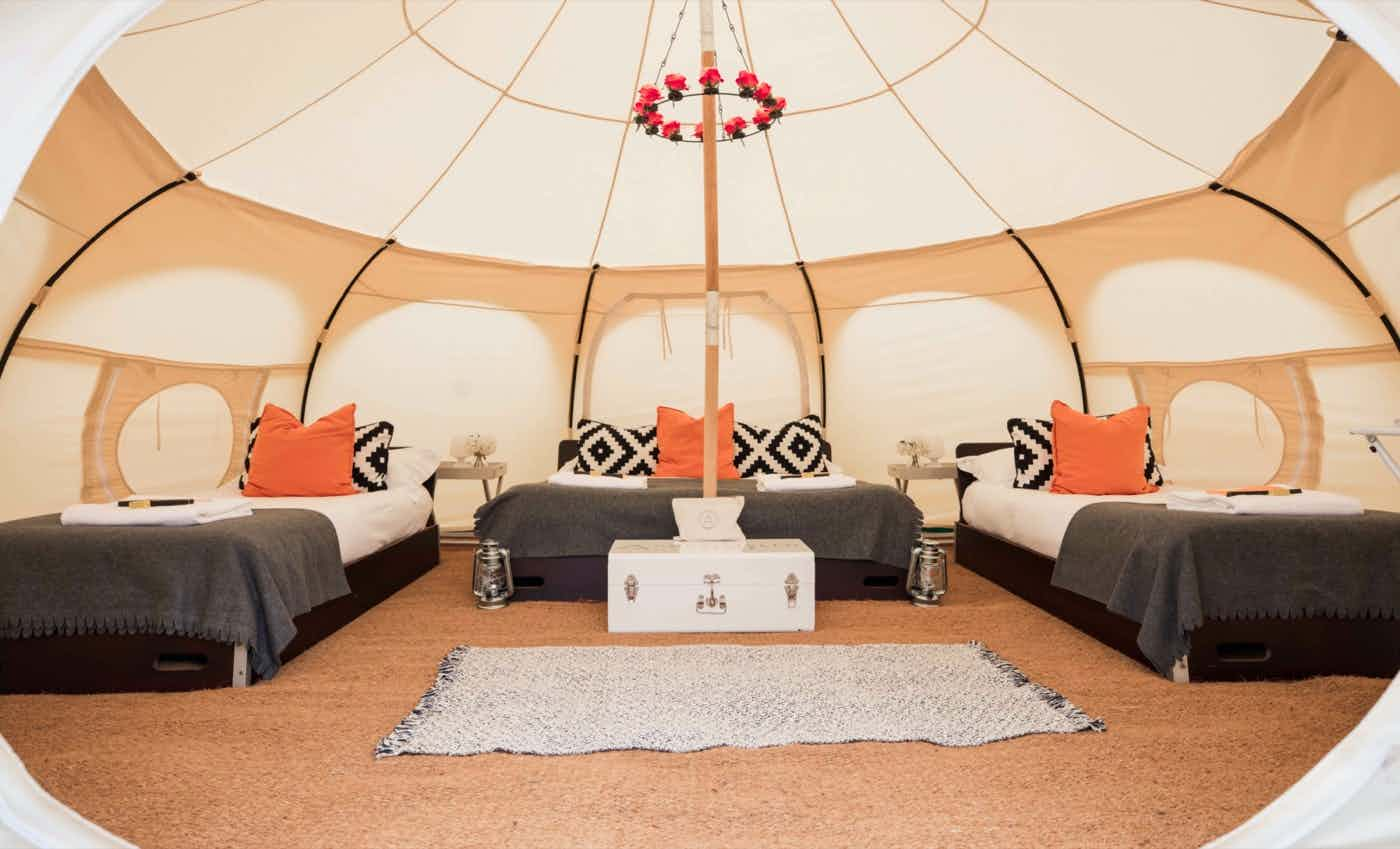 Bell tents are becoming more popular for weddings, offering a unique and stylish setting. They're often smaller than marquees, so are a great option for more intimate gatherings.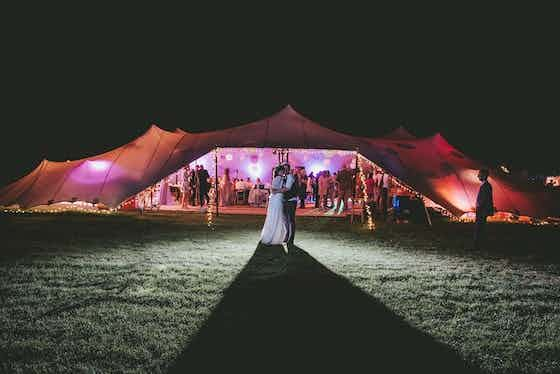 Marquees come in a huge range of sizes and usually are white or cream, meaning they can easily be decorated to match your wedding theme. Some come with enclosed walls, whilst others are open sided - the choice is yours!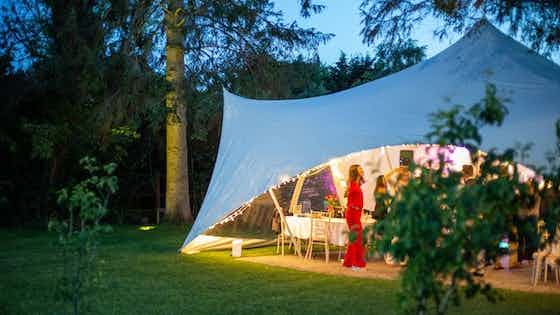 Tipis are a fabulous choice for more rustic or boho themed weddings, also coming in larger sizes, which are ideal for wedding parties of all sizes.
Why use Togather?
Our partners are second to none
All of our 1,500+ suppliers have been handpicked by our team. We only work with the best of the best.
Experts at your fingertips
Our team really does live and breathe events. We've seen it all, so whether you're a seasoned pro or a first-time organiser, we're on hand to help.
We've made the unforgettable happen for
Frequently asked questions about wedding tents
How do I rent a wedding tent?
How do I decorate a wedding tent?
What surfaces are suitable?
How long does it take to set up my outside space?