Ice cream van hire
Create unforgettable memories and bring a touch of nostalgia to your next event with Togather's ice cream van hire! Choose from our diverse selection of creative ice creams, artisanal gelato, vegan sorbets, or even alcoholic ice lollies. Our extensive range of ice cream vans, partners, and caterers offer everything from traditional cones to unique and indulgent creations that will delight and excite in equal measure.
Meet some of our favourites!
How to book an ice cream van supplier on Togather
Your brief
Tell us everything about your event using our enquiry form, from date to occasion to guest numbers. (It only takes about five minutes!)
Your matches
Our event experts will match you with a handful of suppliers that we think would be a perfect fit. You can also browse through our little black book, and chat with any that catch your eye.
Your booking
Once you've found the perfect supplier, lock them in! Decide if you'd prefer to pay in full or set up a monthly payment plan. The countdown to your event starts here.
What will you ice cream style will you choose?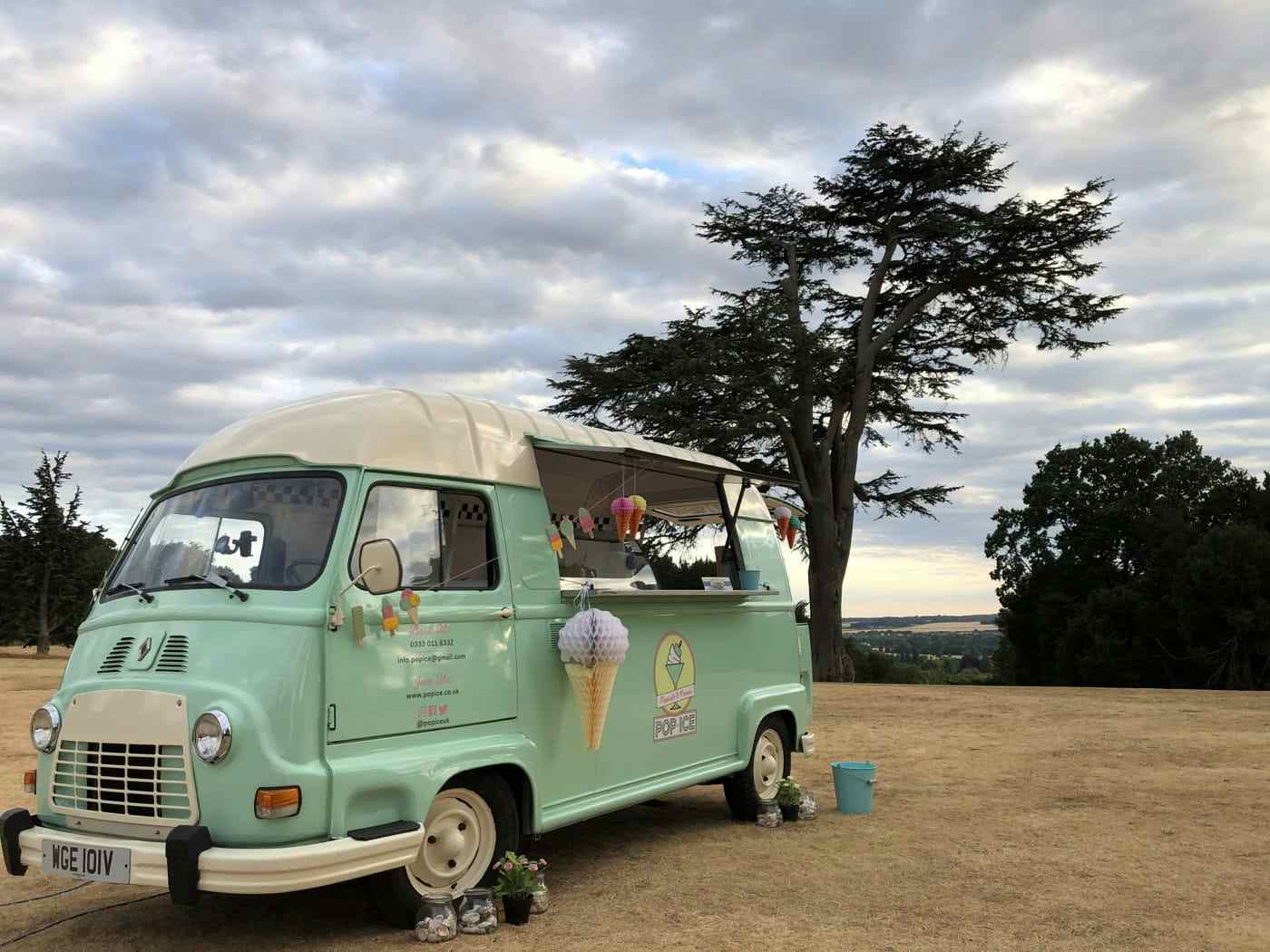 You just can't beat a traditional ice cream to delight your guests or colleagues. And why not go a step further and serve all the traditional flavours from a beautiful vintage ice cream van.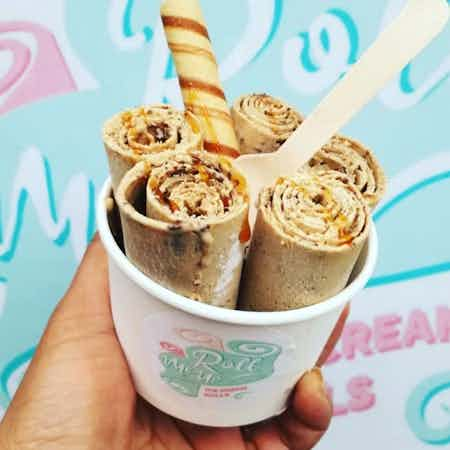 Bring some fun, flavour and flair to your event by serving ice cream rolls. Not only delicious, but these delicious rolls can be crafted fresh in under 2 minutes right in front of your guests' eyes.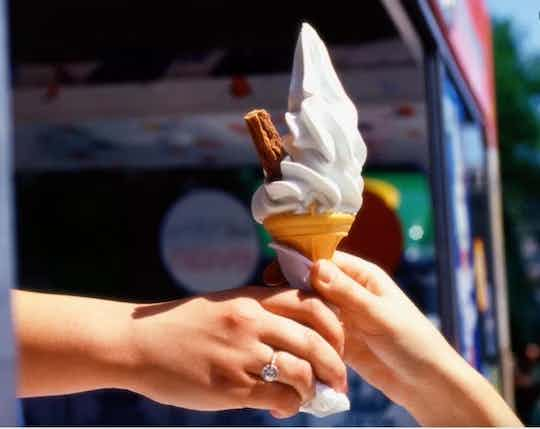 Recreate your childhood memories with a traditional ice cream fine, complete with all your nostalgic favourites. Perfect for a summer party, kid's birthday or just a treat for your team.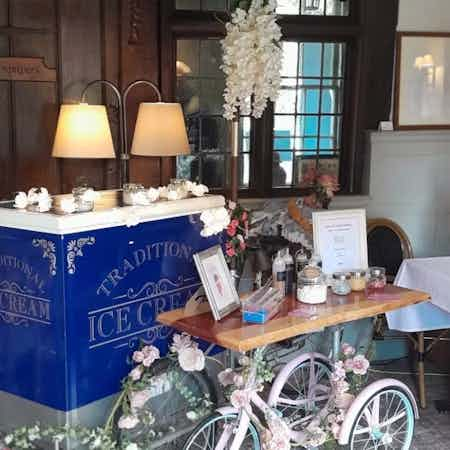 Want to go a step further? We've also got plenty of suppliers ready to serve your guests homemade ice cream on top of warm buttermilk waffles, crepes, brownie pots and doughnuts.
Memories from events we've already made happen
Outstanding service. Brilliantly received by my team, nothing was too much for the Roll me Up duo! They worked like machines for 3 hours, non stop with smiles on their faces and really made the day for our Ice Cream lovers. Great flavours, easy to work with - would highly recommend.
Tim S
We hired Pan-n-Ice for our clients private event in Ascot. They supplied us ice cream rolls, crepes, chocolate tap and doughnut wall. We were very impressed from the outset, they were very organised and easy to communicate with. The client was very happy with them, and we cant wait to use them again.
Cordelia
Loved having Mike and Izzy at our party. The ice cream was gorgeous - G&T a particular favourite of mine - and it felt like they were friends we had know for ages who just happened to have a fabulous ice cream van serving everyone dessert! Easy to work with and totally reliable. Huge thank you.
Sarah H
Why use Togather?
Our partners are second to none
All of our 1,500+ suppliers have been handpicked by our team. We only work with the best of the best.
Experts at your fingertips
Our team really does live and breathe events. We've seen it all, so whether you're a seasoned pro or a first-time organiser, we're on hand to help.
Frequently asked questions about ice cream van hire
What makes Togather's ice cream catering partners stand out from the rest?
Can the ice cream caterers accommodate specific dietary requirements or preferences?
What types of ice cream catering setups are available?
Is it possible to customise the ice cream menu for my event?
How can ice cream catering enhance my corporate event?