How to plan a Christmas party: the ultimate 5 step guide
Written by Bella Jolly, Tue 29 August 2023
How to plan your Christmas party
Planning a Christmas party can be a lot of fun, but also a lot of pressure. The whole office wants to have a good time and everyone's had one too many evenings of limp tinsel, itchy jumpers and conference room karaoke. This year, we're saying no to bad Christmas parties, and a big yes to festive events that people actually want to go to, with exciting food, stunning venues, and so much more. If you're planning this year's event, you're in the right place: here's how to plan a party they'll never forget, in just five steps.
Step 1: Consider your Christmas party venue 
The very first question you should ask is: where are you hosting your party? At the office, or at an external venue? 

If you're going for an in-office affair - and many people do - think about what kind of space you have available to you. Many of our clients with larger offices go for different areas - for example, a food area and a bar area - while outdoor space allows you to get creative with the types of caterers or even entertainment you bring in. 

If you're going out of office, think about how many guests you're going to have, and whether you'd prefer a venue that also does food & drink packages and maybe even entertainment - we love Junkyard Golf. Other venues are total blank canvas Christmas spaces, so you can go wild and create a real winter wonderland.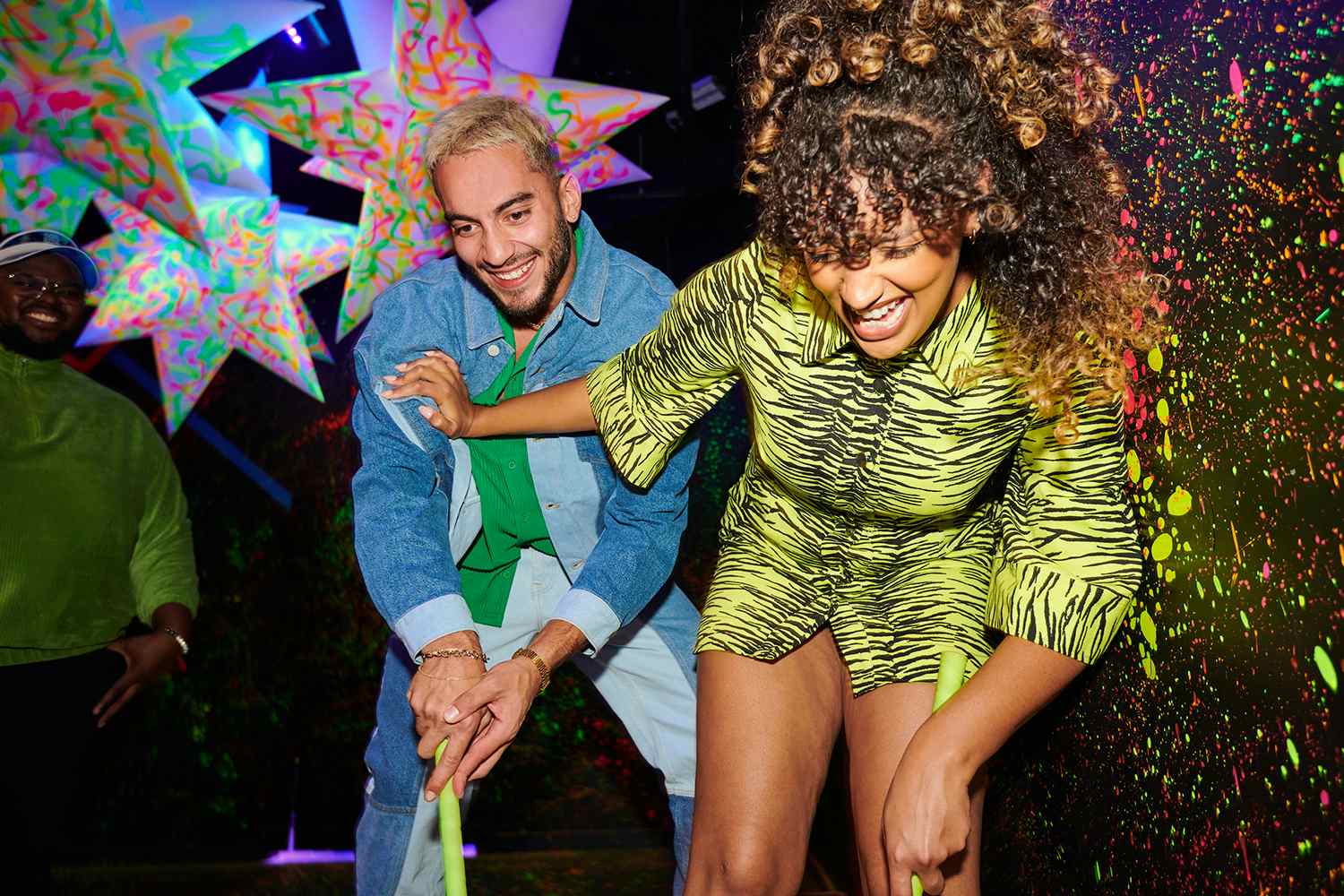 Step 2: Pick a party theme
On the topic of winter wonderlands…we love when our clients get creative with their festive party theming, and we know that guests love it too. An office car park can easily become a Christmas market, a rooftop can become an Apres-ski paradise, and even a boardroom can become a cosy lodge perfect for a mulled wine. 

Theming your event can really help to tie all the different aspects of a party together and give you a great starting point for your plan. And remember you can always lean on our team for ideas!
Step 3: Lock in the menu 
Food really is the way to people's hearts - especially in the winter. Whether or not you've gone with a particular theme, it's worth thinking about what kind of food you'd like to offer. Many of our clients like to start with canapés, but grazing boards and platters are increasingly popular in 2023 as they make a real visual impact as soon as your guests arrive. We know a thing or two about Christmas party catering!

For the main affair, we're seeing more and more people opt for street food style offerings over a "traditional" sit-down setup. It allows for your guests to grab food at their own pace and also allows you to cater easily for different dietary requirements by going with a couple of different caterers. 

Many of our suppliers create festive specials for the season, even if they're not traditional Christmas fare, so chat to them about seasonal menus and even bespoke options.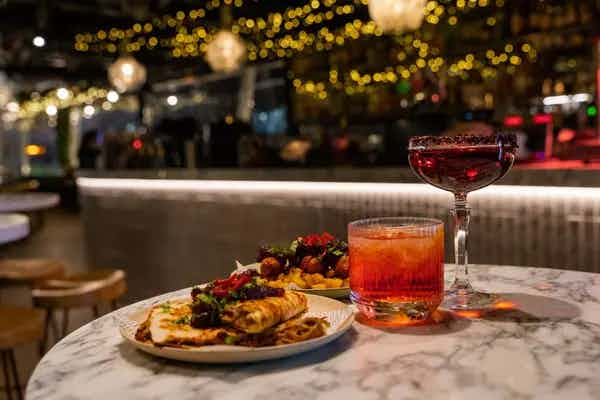 Step 4: Think drinks
From classic cocktails to festive twists to gourmet hot chocolates, the sky's the limit when it comes to drink options. Our mobile bar suppliers have some pretty impressive setups, from bars to carts and even vehicles if you're lucky enough to have an outside space. Like our food suppliers, many of them will create special winter drinks, so chat to them if you've got something specific in mind. 

More and more, guests are looking for non-alcoholic beverages as well as the alcoholic variety, so we recommend considering marshmallow-topped hot chocolates, hot apple cider (both non-alcoholic and otherwise) and barista-made coffees perfect for perking guests up after a long lunch.
Step 5: The cherry on top
'Tis the season for sweet treats - an oft-overlooked part of a Christmas party but one that really makes a difference to your guests. We've got some real showstoppers on our books, from waffles in the shape of sticks for easy eating to stacks upon stacks of Profiteroles that taste even better than they look on Instagram. 

Once you've got those five steps locked in, you're well on your way to a truly unforgettable festive party - all you need to do is invite your guests and tell them to arrive hungry…