National Coffee Day: top coffee suppliers for your office
Written by Bella Jolly, Thu 14 September 2023
We'd be willing to bet that many of your team start their workday with a coffee. With National Coffee Day coming up just around the corner on October 1st, mark the occasion and start their week the right way on Monday October 2nd by bringing in a coffee truck. Or why not go all out and opt for Espresso Martinis instead?
Here are a handful of our favourite coffee suppliers that are perfect for in-office set ups. 
There Goes Coffee
In their own words, There Goes Coffee is "a coffee bar for coffee people." They offer both an espresso drinks bar and a dedicated espresso martini bar, running mini carts that are designed to work anywhere in almost any space. They also only work with up to 300 drinks a day, ensuring that every single one is up to top quality.
Espresso Vibes
Espresso Vibes can run from their branded horsebox, or carts or exhibition units that can be branded with your own branding, making them an incredibly versatile supplier. They are based in Buckinghamshire and cover the Midlands and southwards, including London, where they have worked on a number of large scale events. As well as traditional espresso drinks, they offer Kinder espresso, iced coffee and even iced tea.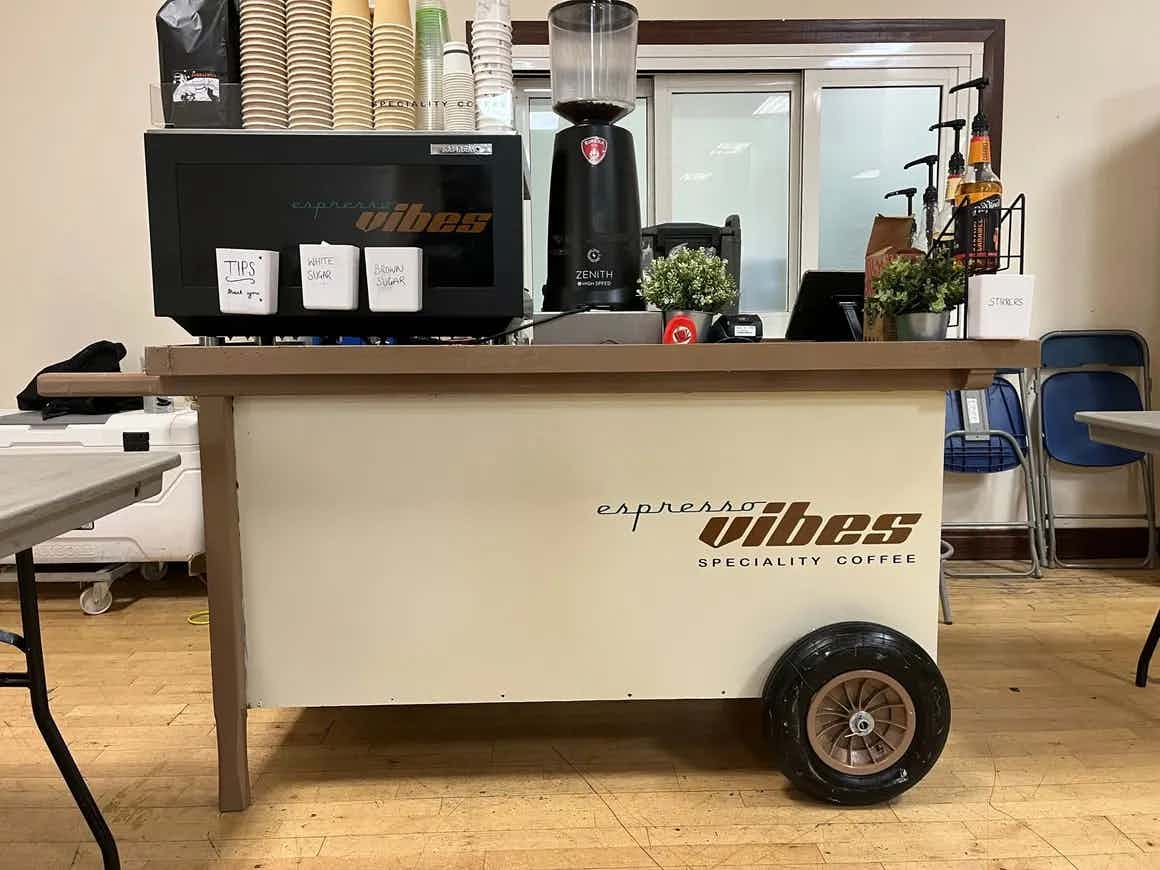 Bearded Man
If you're looking for an evening celebration, Bearded Man is a family-run cocktail bar that make some seriously excellent espresso martinis. They also have excellent attention to detail and are all about going the extra mile with their highly trained team: speak to them about personalised cocktail menus to elevate your event.
Dead Good 
Like many of our suppliers, Dead Good Coffee started out as a lockdown project and now, three years on, has a permanent home on Dalston's Kingsland Road - but are always out on the road as well. Founder Graham Hallam has forged a strong partnership with legendary London bar Three Sheets, and together they have also developed a coffee cocktail menu that includes a Coffee Negroni, a Coffee Rum Slushy, and of course a classic Espresso Martini.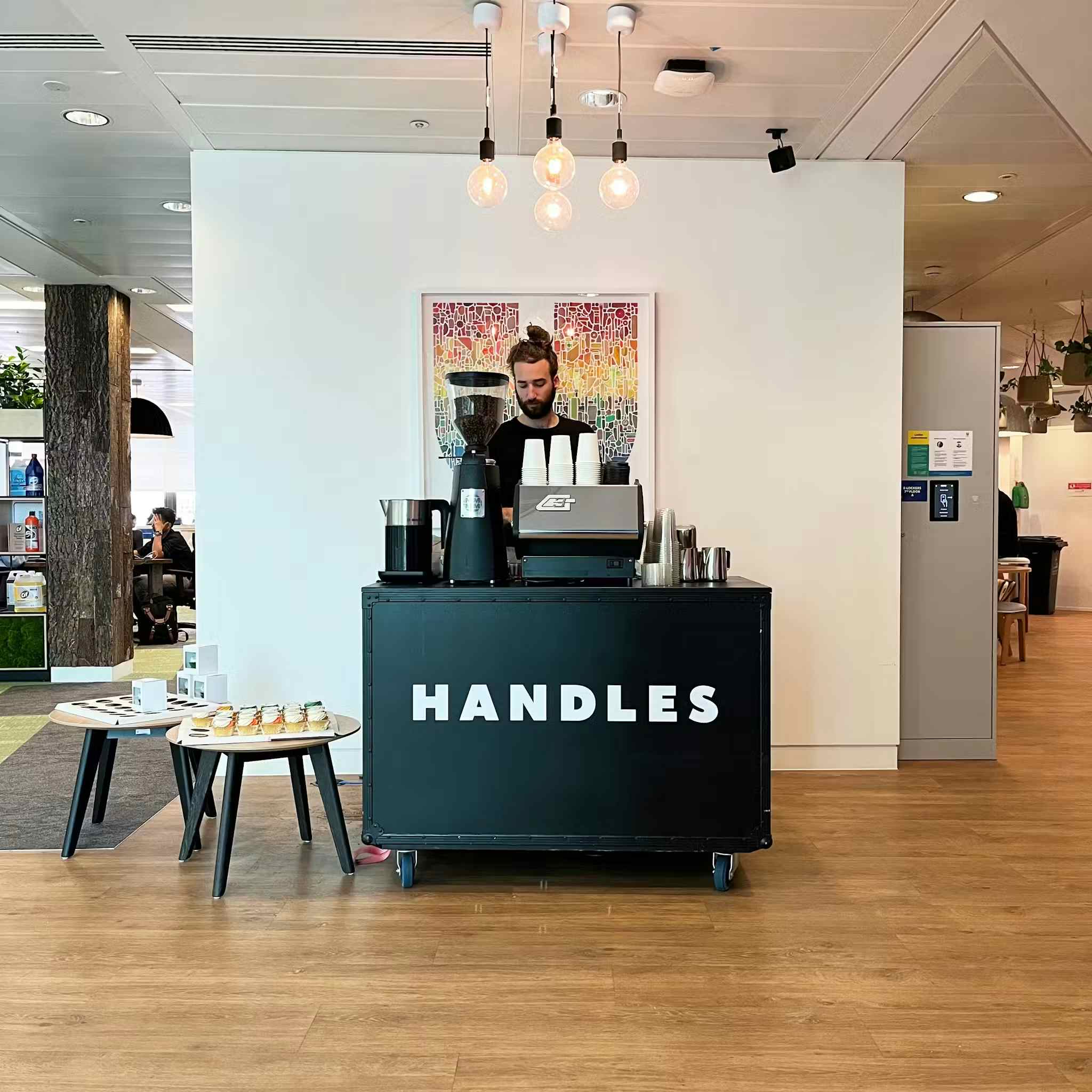 Handles Coffee
Handles Coffee believe that good hands produce good coffee, and are dedicated to supporting producers at every stage of their coffee's journey from farmer to barista. They have a state-of-the-art La Marzocco GS3 machine that makes a real visual impact, and slick modern branding that'll be right at home in an office space.