The best pizza trucks to book for your party
Written by Oli Wells, Thu 13 May 2021
Nothing in the world makes people happy like pizza, unless of course, it's pizza served from a van at your party. Here we run through a list of some of the best and most beautiful pizza vans that you can get along to your event and provide links to book to their Togather profiles if you'd like to enquire about getting them along to yours.
Rolling Dough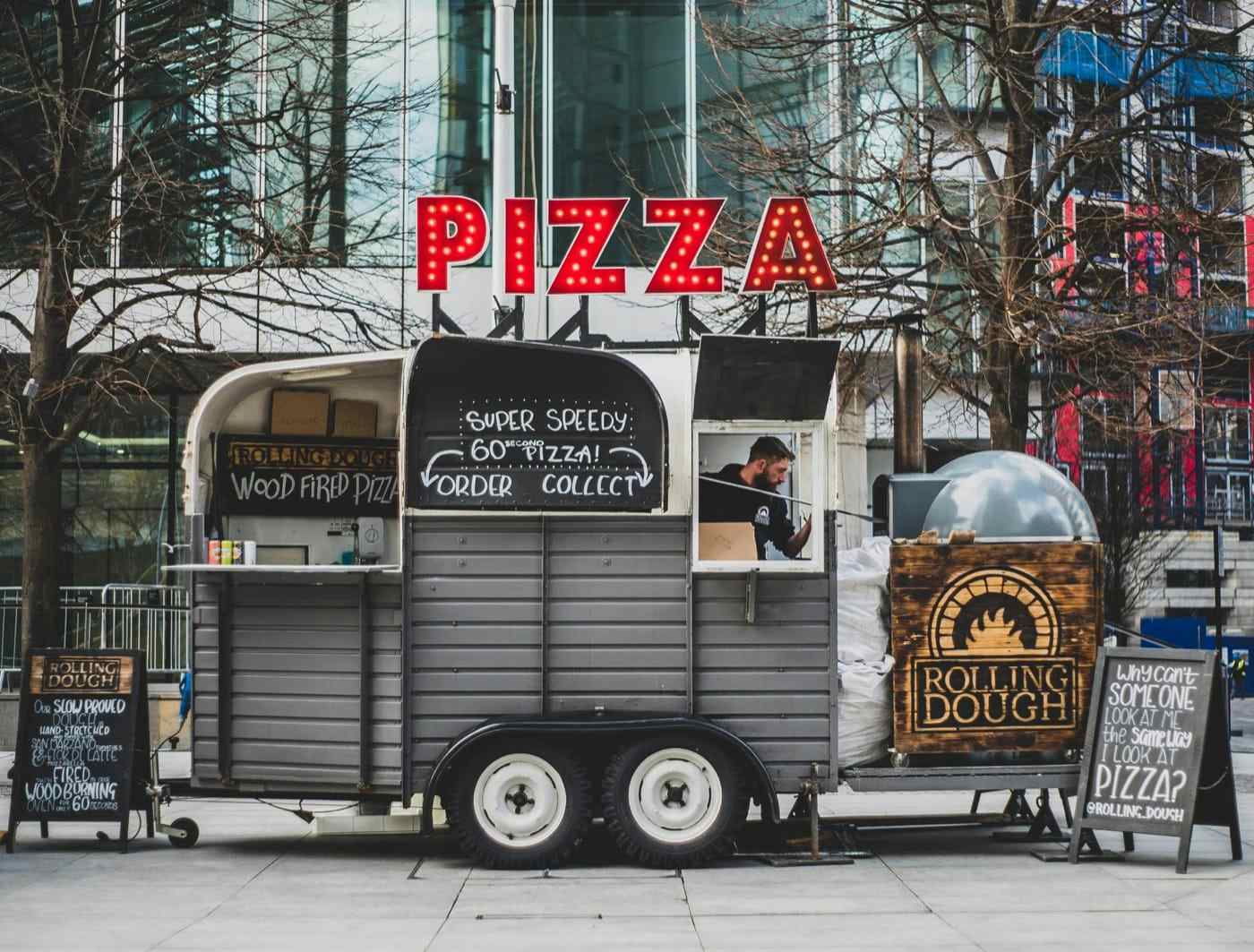 Rolling Dough make wood fired Pizza from their beautiful converted vintage horse box catering at all sorts of events including (but not limited to) birthday parties, corporate events, festivals, markets and pretty much anywhere people want really great pizza!
The pizza itself is 100% made in-house with only the finest ingredients, all sourced from local specialist suppliers. They start with the dough in their production kitchen beforehand stretching the bases and finally cooking them in their wood-fired oven on the back of their beautiful trailer.
You can enquire over their availability here.
Dough & Deer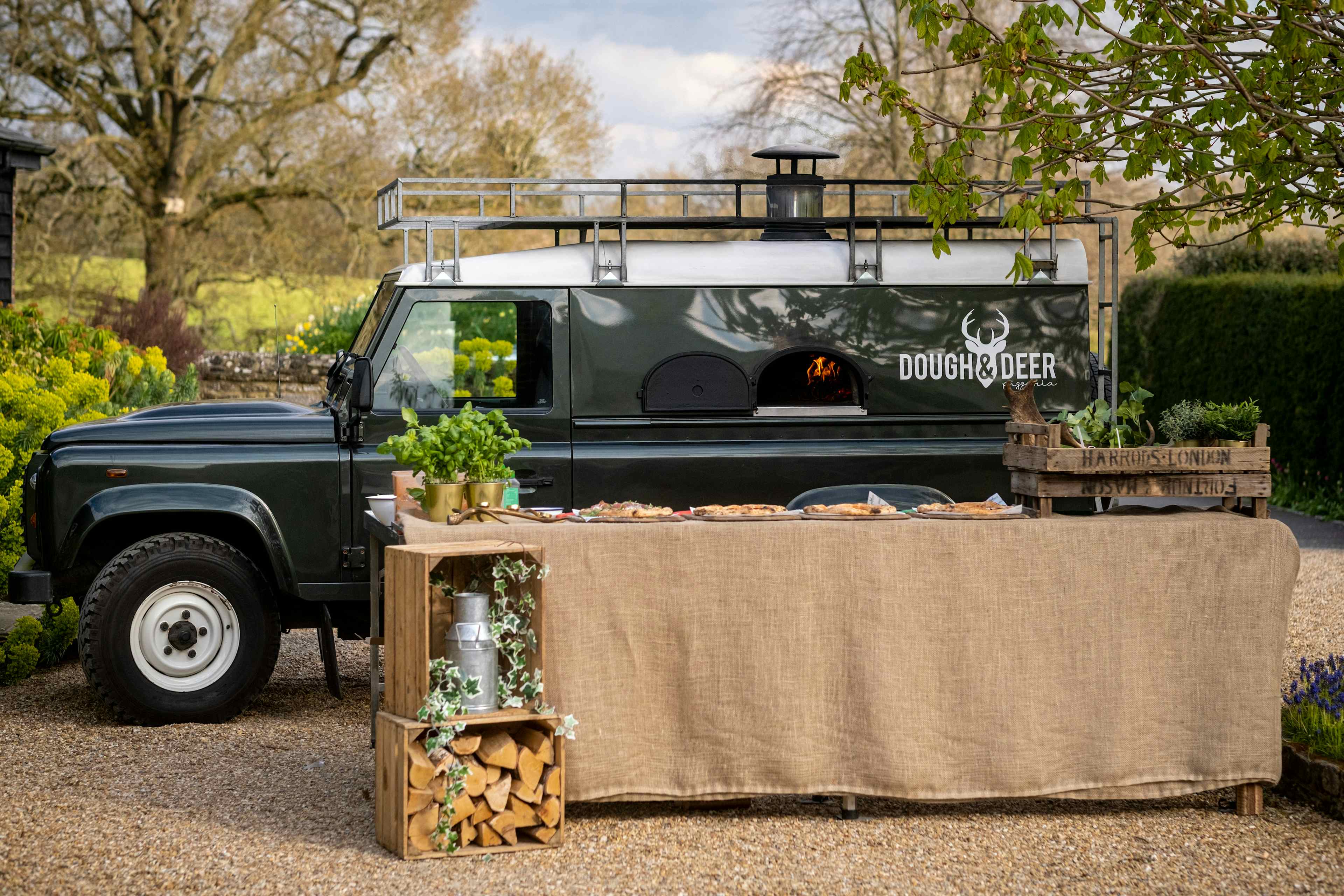 Born in 2015, Dough & Deer are a Land Rover Mobile Pizzeria based in South West London.
They fitted out their first military Green Land Rover Defender which they rescued from an airfield in Somerset and custom fit it with a wood-fired oven. The oven can reach soaring temperatures of 600 degrees and is capable of cooking a 10-inch pizza in just 90 seconds!
They craft their beautiful pizza by selecting the finest ingredients, using a distinctive sourdough-style base, the finest San Marzano tomatoes imported from Italy and a variety of carefully chosen toppings.
You can see more and enquire after them here.
Flour Power Pizza Parlour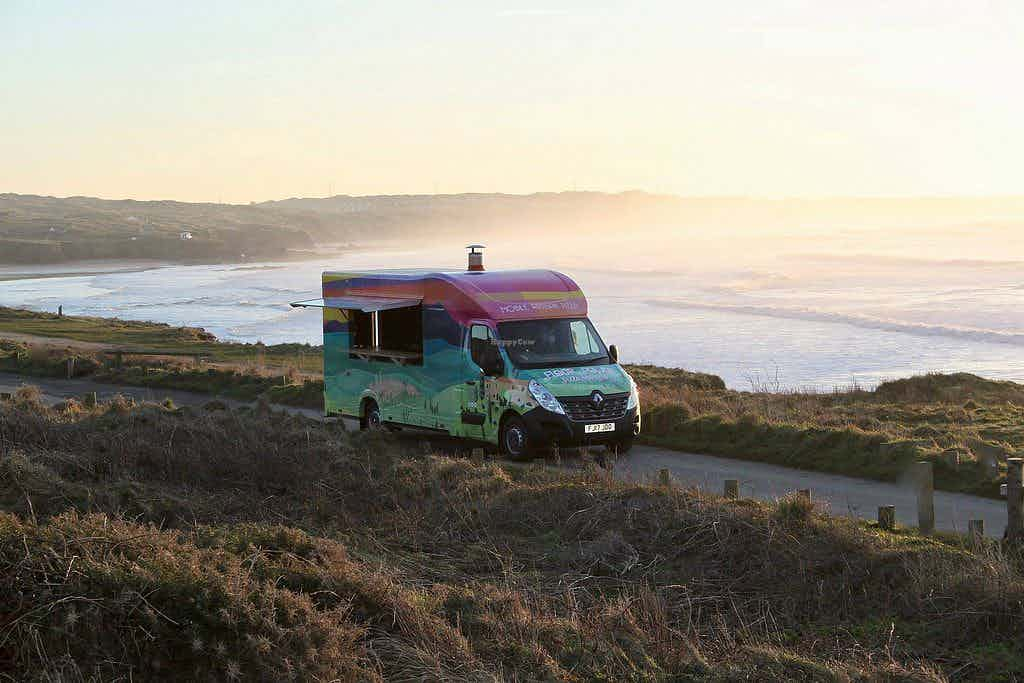 After undertaking training to become professional pizzaiolas in Florence, Simon and Rebecca returned home to Cornwall and launched Flour Power Pizza Parlour to share their healthy, unique pala pizza.
Their bases are homemade using their own slow-risen multigrain dough recipe that they rest for at least 72 hours, making them incredibly light and easier to digest than classic pizzas.
They hand prepare their toppings, sourcing from a handful of chosen local suppliers and when the weather allows, using the very best seasonal and foraged Cornish ingredients. This enables them to experiment with new meat, fish, vegetarian and vegan combinations so they will have the favourites, plus new seasonal variations for you to try, a recipe for success that has culminated in becoming a finalist in the British Street Food Awards 2019.
You can enquire after then here.
Martino's Woodfired Pizza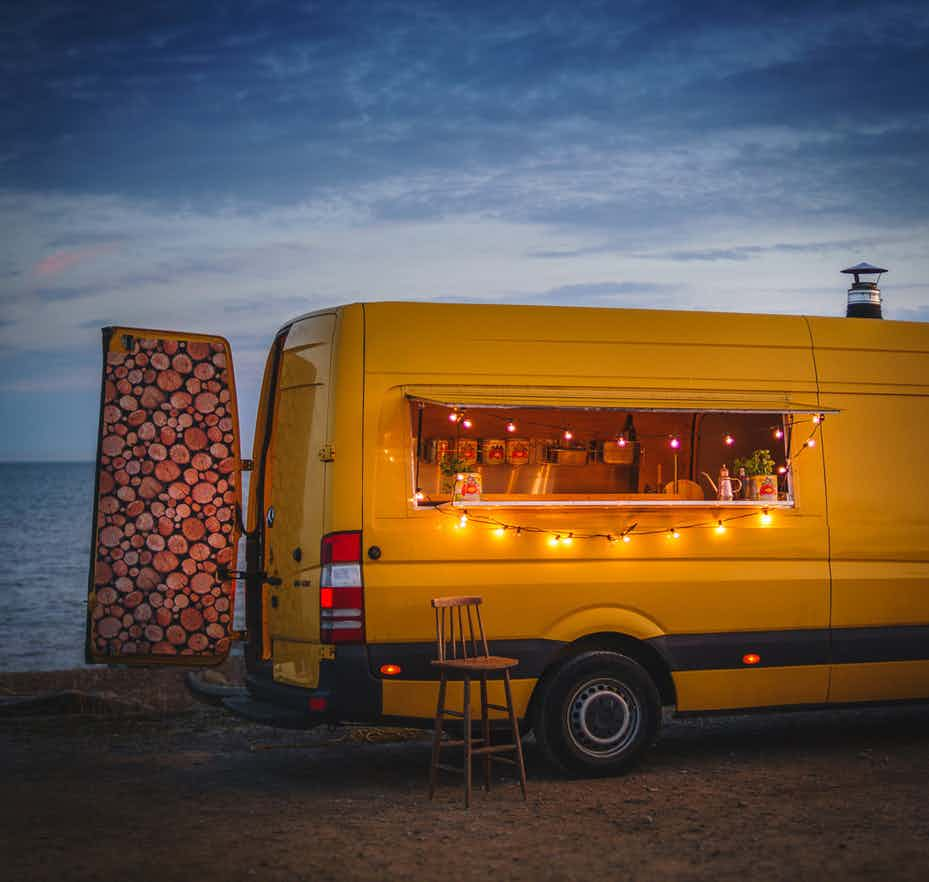 Martino's are all about making the best wood-fired Napoli style pizza on wheels, catering for all types of weddings, markets, festivals, parties and corporate events.
Their main goal is to make big, rustic, authentic pizzas that taste and look just like the ones you would see in backstreets of Naples. The team have a genuine passion for real pizza and are equiped with the knowledge it takes to make it properly.
The dough and sauces are entirely homemade according to strict Italian traditions and they only use the finest ingredients.
You can enquire about Martino's availability here.
Antonino's Pizza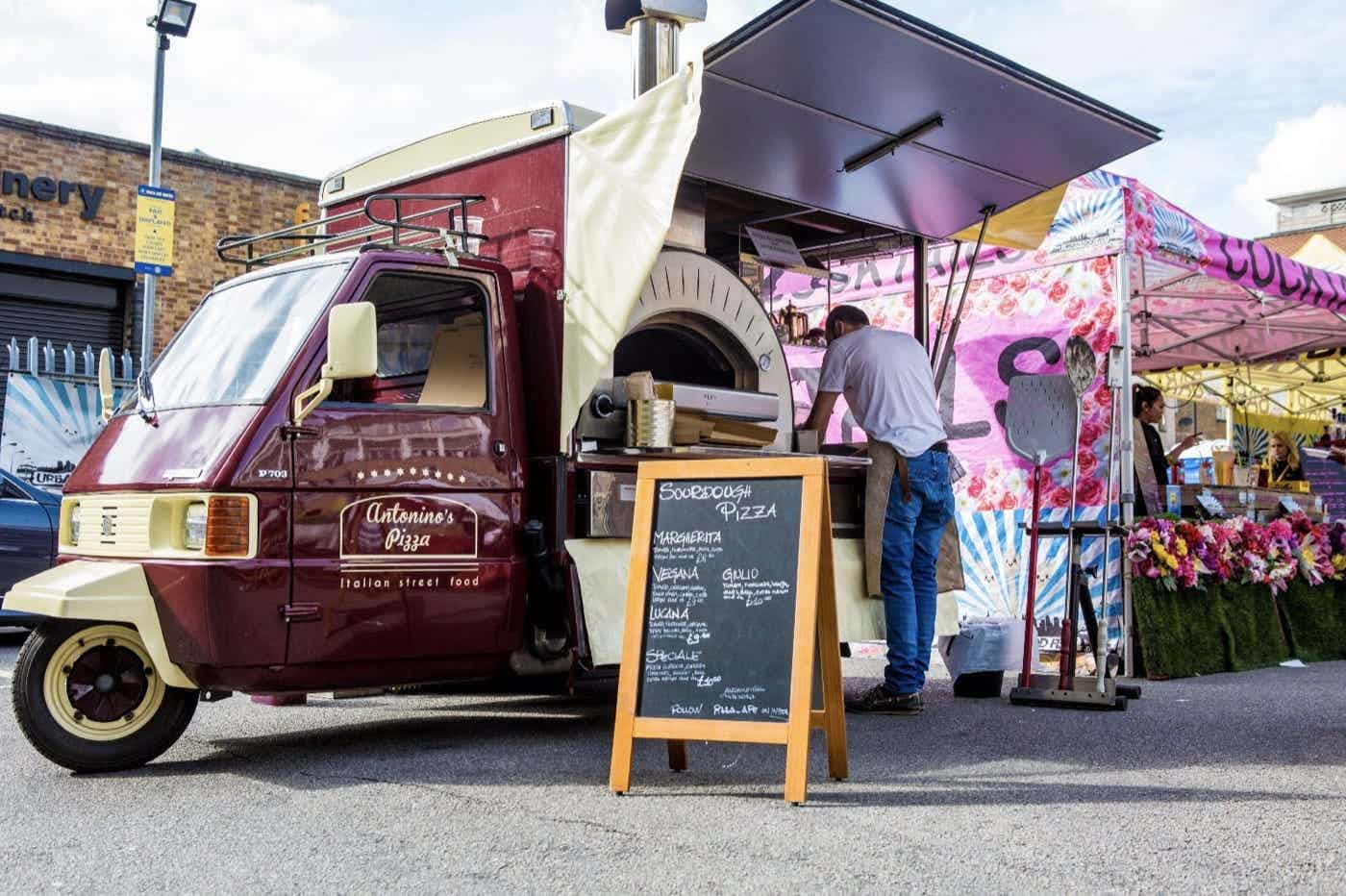 Antonino's bring you the authentic taste of Neapolitan sourdough pizza served from their beautiful 1988 vintage Piaggio. Their lovely van would be an amazing addition to any event and the pizza that they serve from it matches how good it looks.
If Naples is the spiritual home of pizza, Antonino brings the magic of pizza to you with his authentic, hand-selected ingredients. His menu includes some wonderful options - our favourite is there 'Siciliana' made with smoked Scamorza cheese, grilled aubergine, basil and cherry tomatoes.
You can enquire about them here.