How Much Does Wedding Catering Cost?
Written by Bella Jolly, Mon 1 May 2023
The Togather guide to wedding catering costs
Looking for a wedding caterer for your big day? From the dietary requirements of your guests to the dreaded average 'price per head', it can be tricky to know where to start, but we're here to help! Read on for everything you need to know when looking for a wedding caterer.
You've found the perfect venue, the dream dress has been sent off for fittings and the best man has been briefed about what he should and shouldn't mention in his speech - but what's on the menu? Do you fancy something slightly unusual to get your guests talking? Are you vegan and struggling to find the perfect caterer to show off just how amazing a plant-based menu can be? Do you want to find a supplier who can bring a sense of theatre to the occasion with their service? It can be an overwhelming task on first approach and the overriding question which looms over your search is always 'But wait, how much does wedding catering cost?!'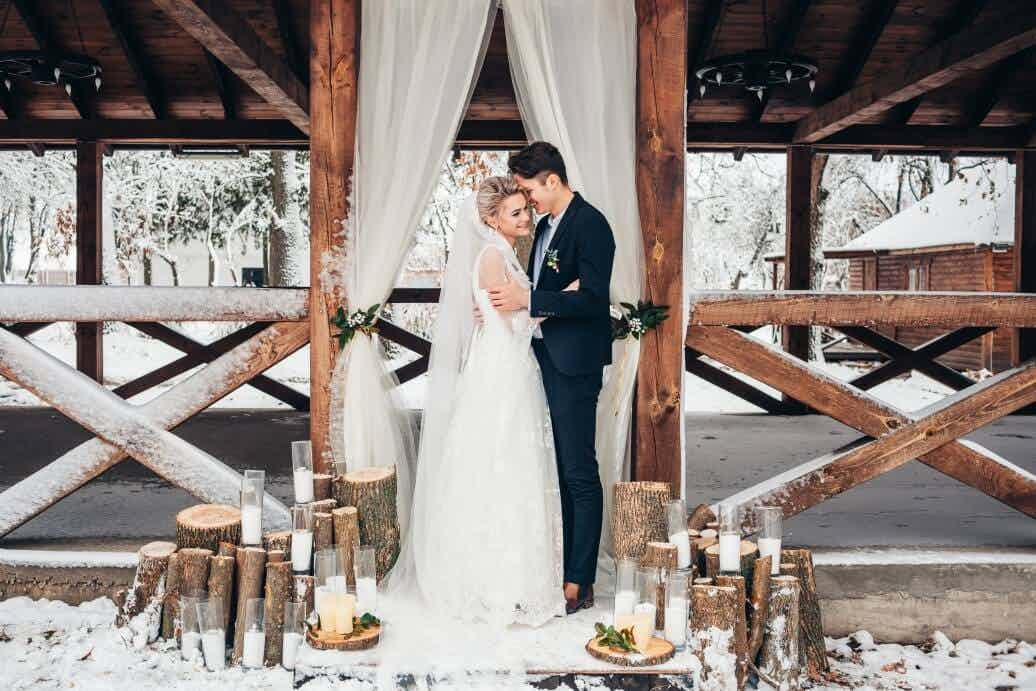 When you type 'wedding catering' into Google, about 516,000,000 results are returned, which is overwhelming for anyone! Booking wedding catering should be a fun and tasty expedition into all the incredible cuisines and aesthetics on offer.
We've partnered with over 1,500 of the UK's most delicious street food suppliers, mobile bars and restaurants to give you quality choice when searching for your ideal wedding menu. We'll find the perfect wedding catering to suit your tastes and budget so you can concentrate on writing your vows and throwing the event of the year! Take a look below to find out everything you need to consider when booking your wedding catering and how cost can be affected by service style, food type and other variables!
What's the average cost of wedding catering?
Your wedding day will likely be the most personal event you'll ever host, and it's hard to grasp an 'average' cost. But, The Money Advice Service released a report on wedding catering prices which stated that UK couples spend around £4,000 on average on their wedding catering. The two key things to consider are; how many mouths are you feeding, and what type of food do you want to feed them?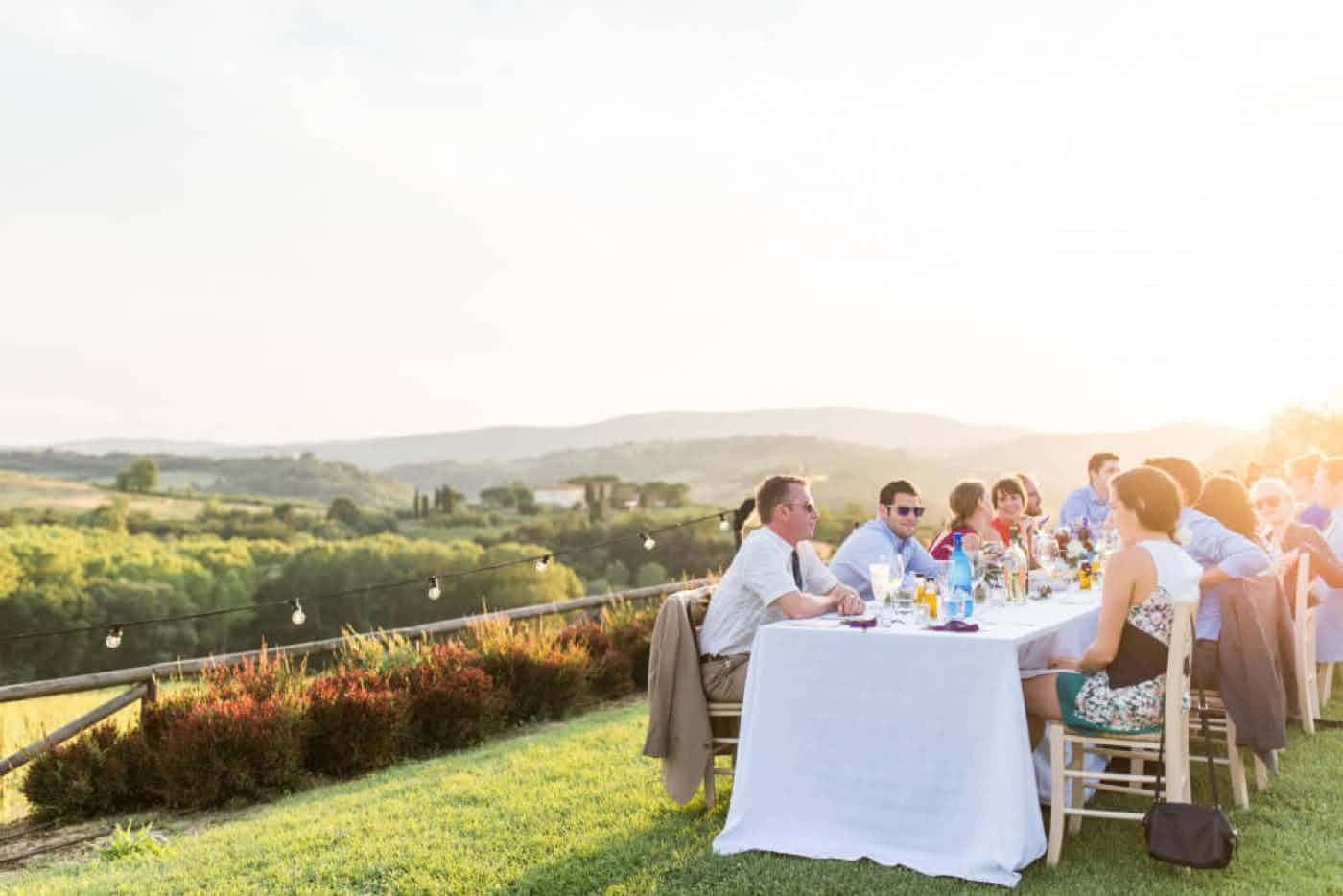 If you're after an extravagant sit-down dinner for 300 people with hors d'oeuvres and drinks, plus a late-night snack option, be prepared for the costs of your wedding catering to quickly add up. But if you're after a more thrifty option that doesn't compromise on flavour, buffet options or quirky setups such as food trucks and mobile bars can help you save a few pennies.
What affects the price of wedding catering?
Number of guests
Average 'price per head' for wedding catering will be the phrase haunting your dreams if you've been planning your wedding for a while. Make sure you have a firm figure in your head when negotiating a price with your prospective wedding caterer, as all food is charged per plate or head depending on the style of service you choose. It's simple, quick maths - the more guests you have, the higher the overall catering cost. And don't forget to factor in the plus ones - they can be easy to overlook sometimes, so make sure they're accounted for to keep your budget in shape!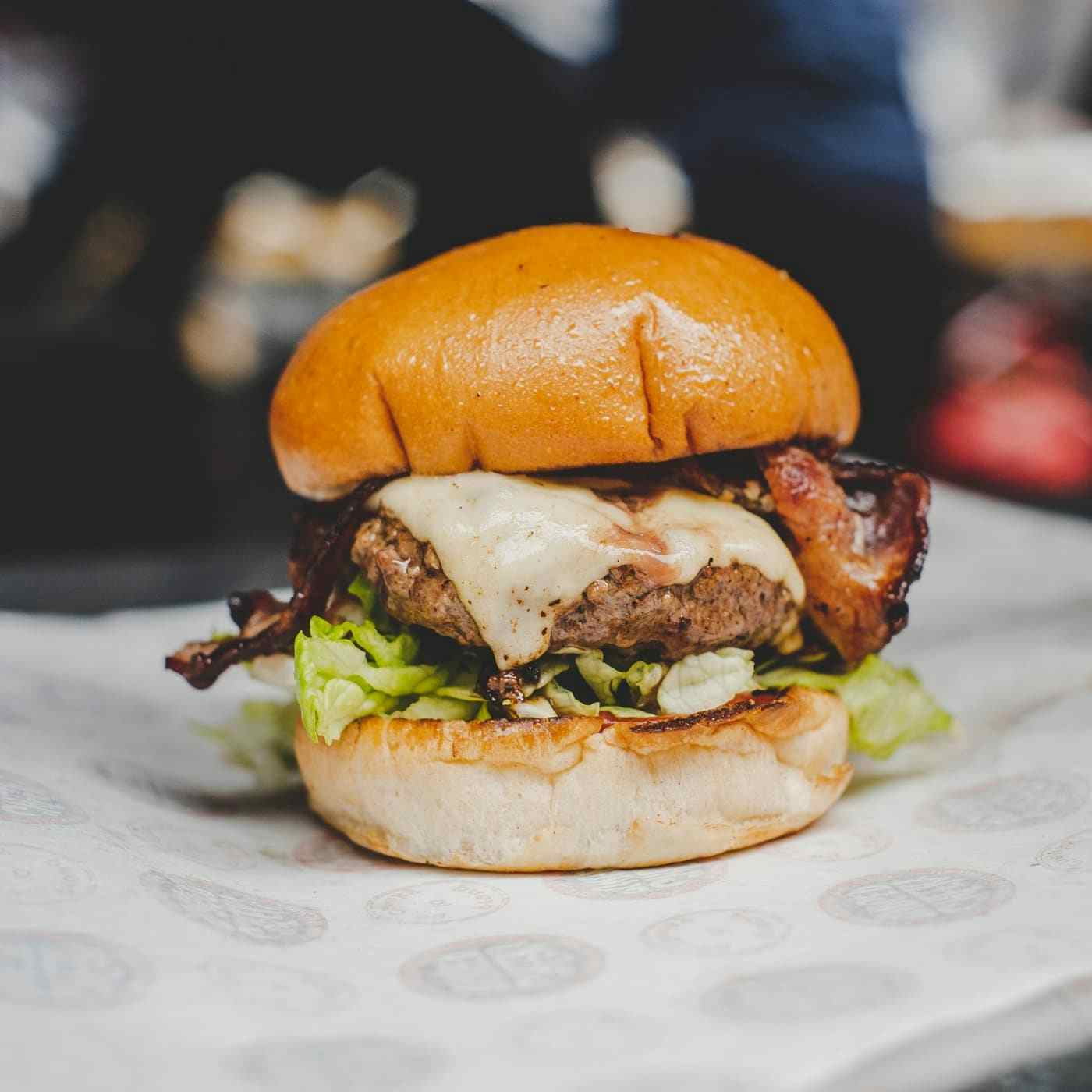 For a larger wedding, you might want to consider one of our street food wedding caterers to keep your guests full and happy. A great example is CHEEKY BURGER. Having catered for countless weddings, this husband and wife team gladly personalise menus to suit your big day, and their award-winning burgers do the talking for themselves. Take a look at our video above for a taste of their incredible food and more about the brand! Want to browse more street food suppliers? We have a vast and varied range of options sure to suit any and all budgets.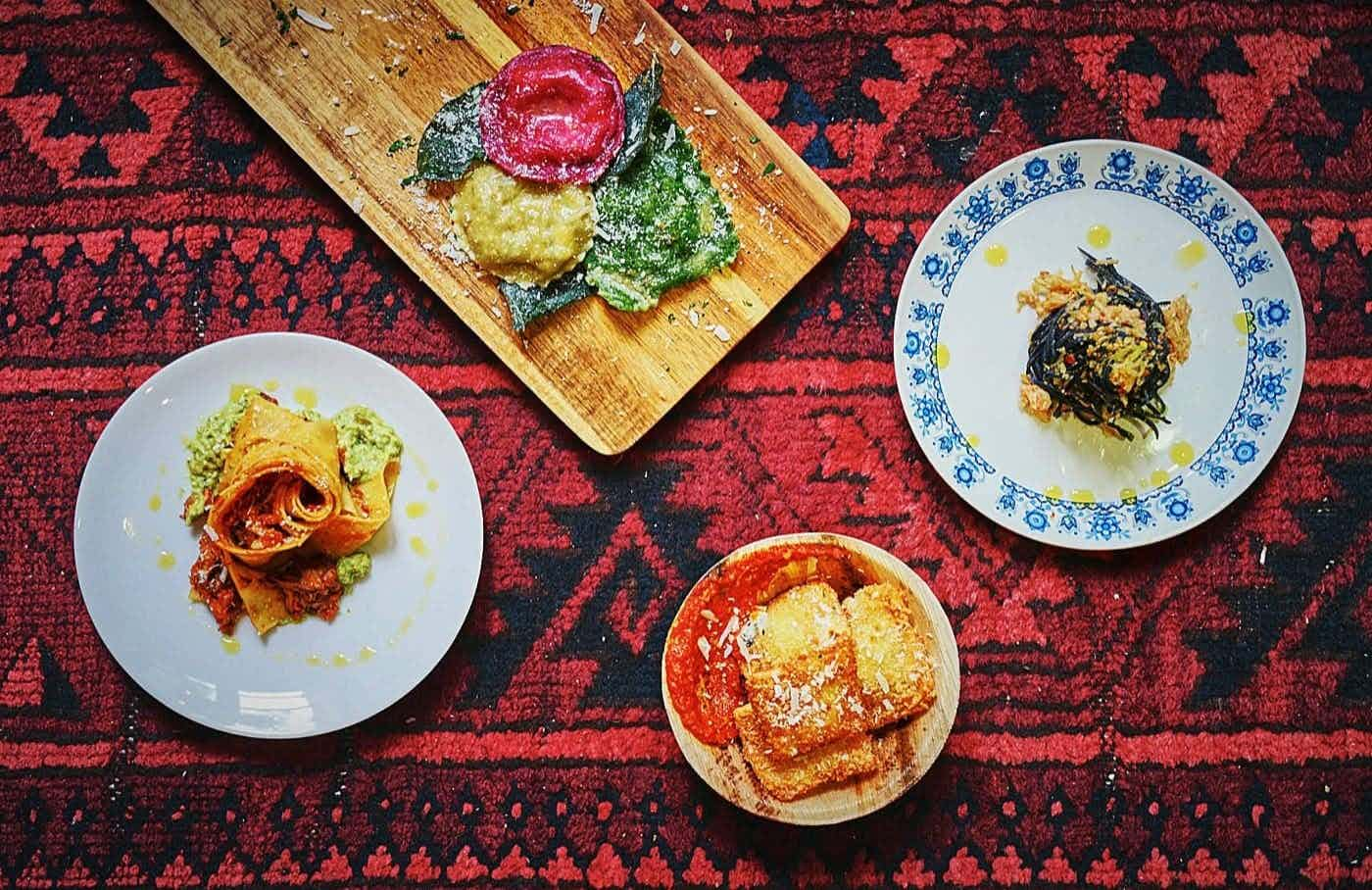 If your headcount is more intimate, why not consider one of our innovative supper club suppliers to bring a certain je ne sais quoi to your wedding breakfast? DINNER LADIES serve inspired food from across the globe. Their inspiration comes from teaching cooking and living in Asia, and their menu is second to none. With amazing clients under their belt including Airbnb, Universal, Conde Nast, Soho Revue and Tatler, you'll be giving your guests a real treat to talk about!
Cuisine type
A great way to keep costs down is to choose a caterer who prides themselves on sourcing local, seasonal products. Those delicacies you love such as oysters could set you back a pretty penny when it comes to average price per head for 100 people! Another consideration is your menu; one set menu will definitely be more cost effective than a menu that's full of options - more options equals more produce for the caterer to buy which equals more money!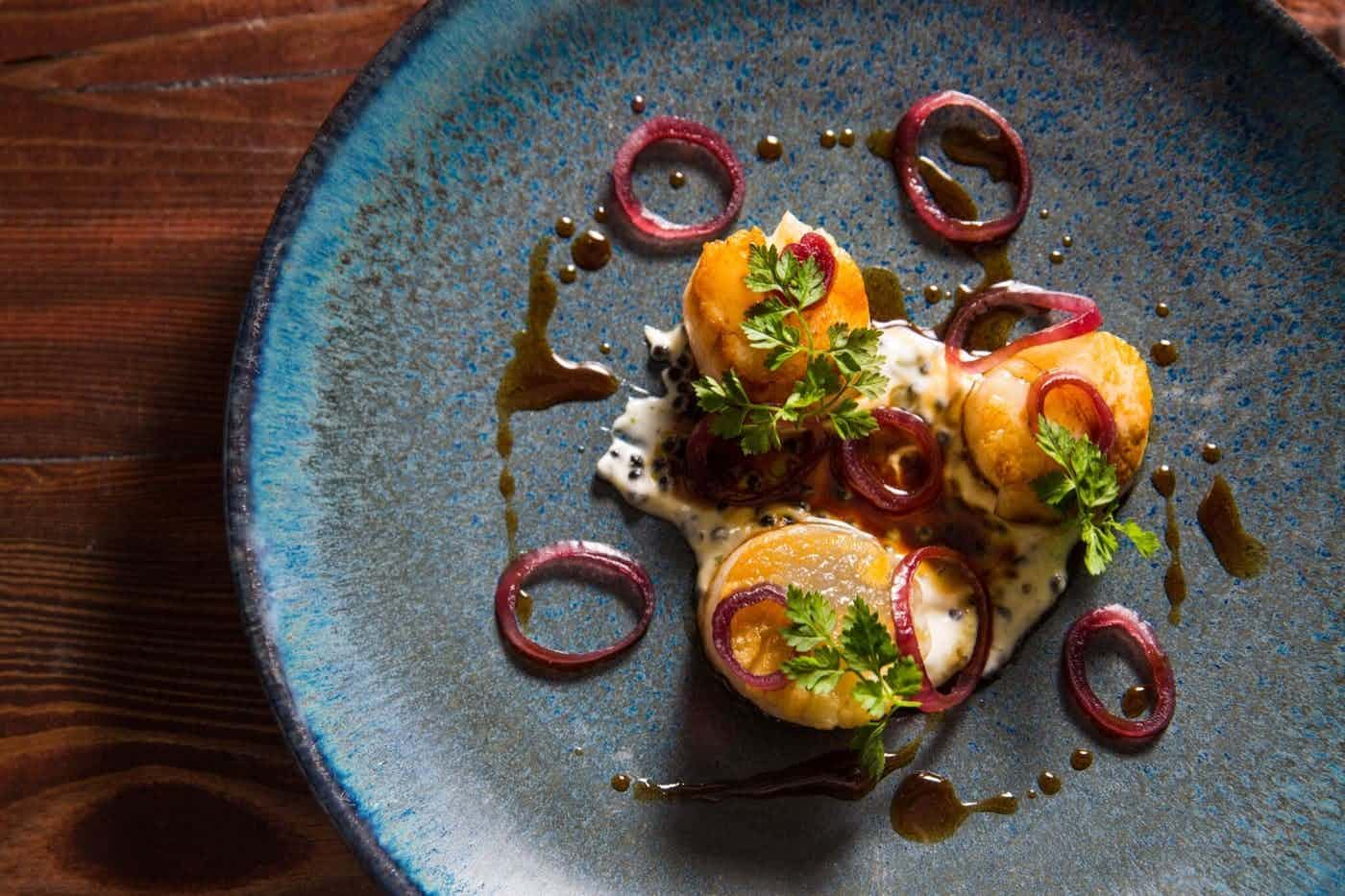 Service style
Are you looking for a traditional wedding breakfast with stunning plates and sit-down service? Or how about a food truck for a tasty midnight snack? Depending on what you're looking for, prices can vary a considerable amount for setup and service. Whilst a food truck could cost you in the region of £7 - £15 a head (check out showstopping food trucks to hire HERE), you'd be looking at a much heftier price tag for more traditional catering, which costs around £30 - £100 per head on average.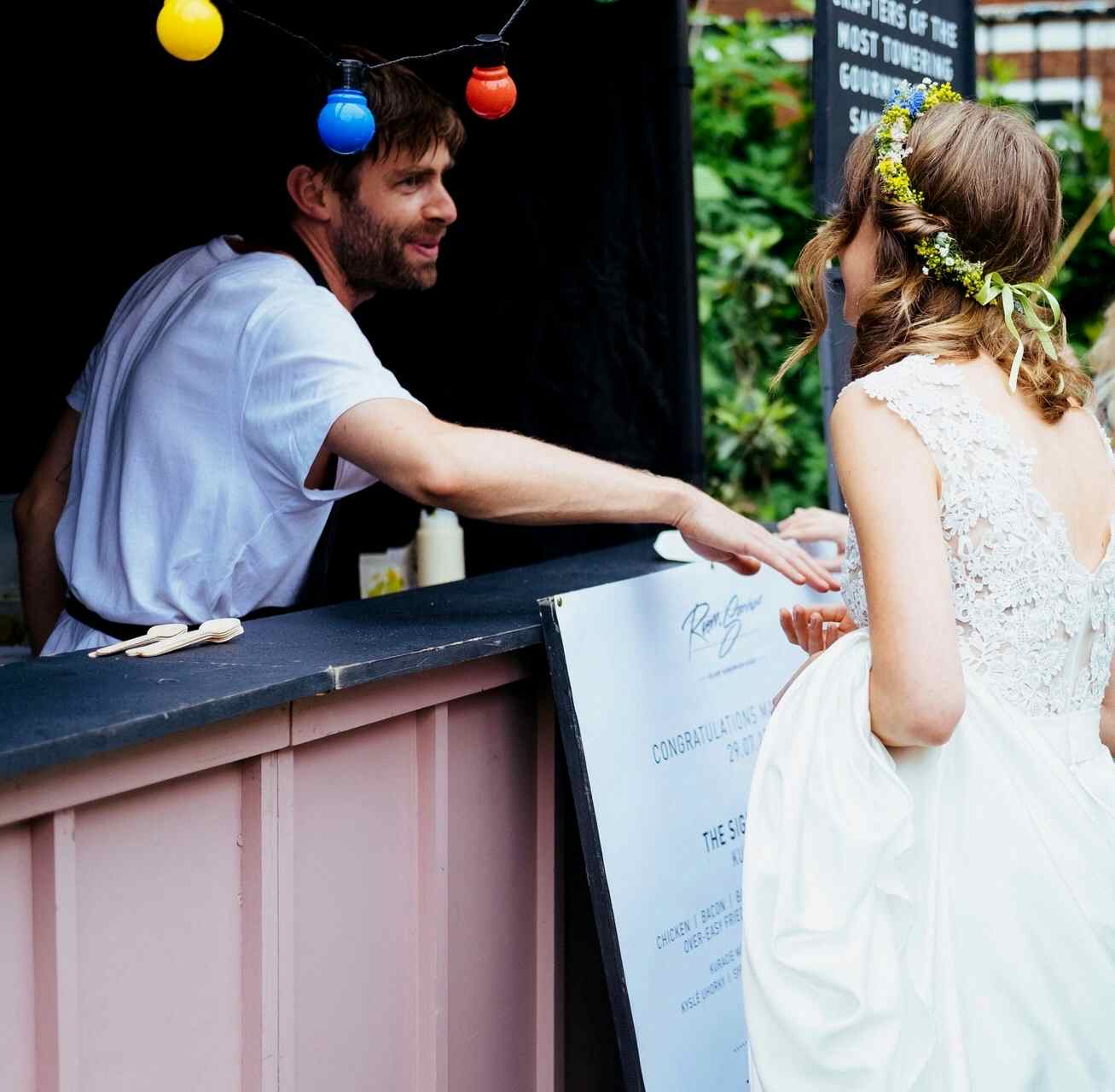 How can Togather help with wedding catering costs?
We've catered for hundreds of weddings, and our expert team will work closely with you, listen to all of your requirements and curate your booking from start to finish. We'll find the perfect wedding catering to suit your tastes and budget so you can concentrate on writing your vows and throwing the event of the year!
If you've already got a good idea of what you want, submit an enquiry and our suppliers will send you some quotes! In the meantime please feel to browse our range of exciting and innovative wedding catering options!