Black History Month: 8 black-owned businesses you can book on Togather
Written by Bella Jolly, Wed 23 August 2023
Black History Month is coming up in October and we're seeing companies coming to us looking to discover and book black-owned businesses in London and beyond. Here are just a few of our favourites if you're looking to mark the occasion at your office this year.
Heat & Soul
In their own words, Heat & Soul bring "knock out flavours, Instaworthy dishes, tropical vibes and big smiles" wherever they go - and we think they've put it pretty perfectly. They are a family run business who pride themselves on truly authentic Caribbean dishes with a modern twist that really sets them apart. They're based in the Berkshire and Buckinghamshire area and offer everything from Drum BBQ to a Caribbean inspired grazing table that'd go down a treat in an office.
The Suya Pit
The Suya Pit is a favourite amongst the Togather team (not to mention our customers) and for good reason. Their mission is to bring authentic African and Caribbean food to the UK, and joy and happiness to every one of their customers. Their grilled chicken Suya is marinated for 24 hours in a secret spice marinade, while their legendary Jollof rice is not to be missed.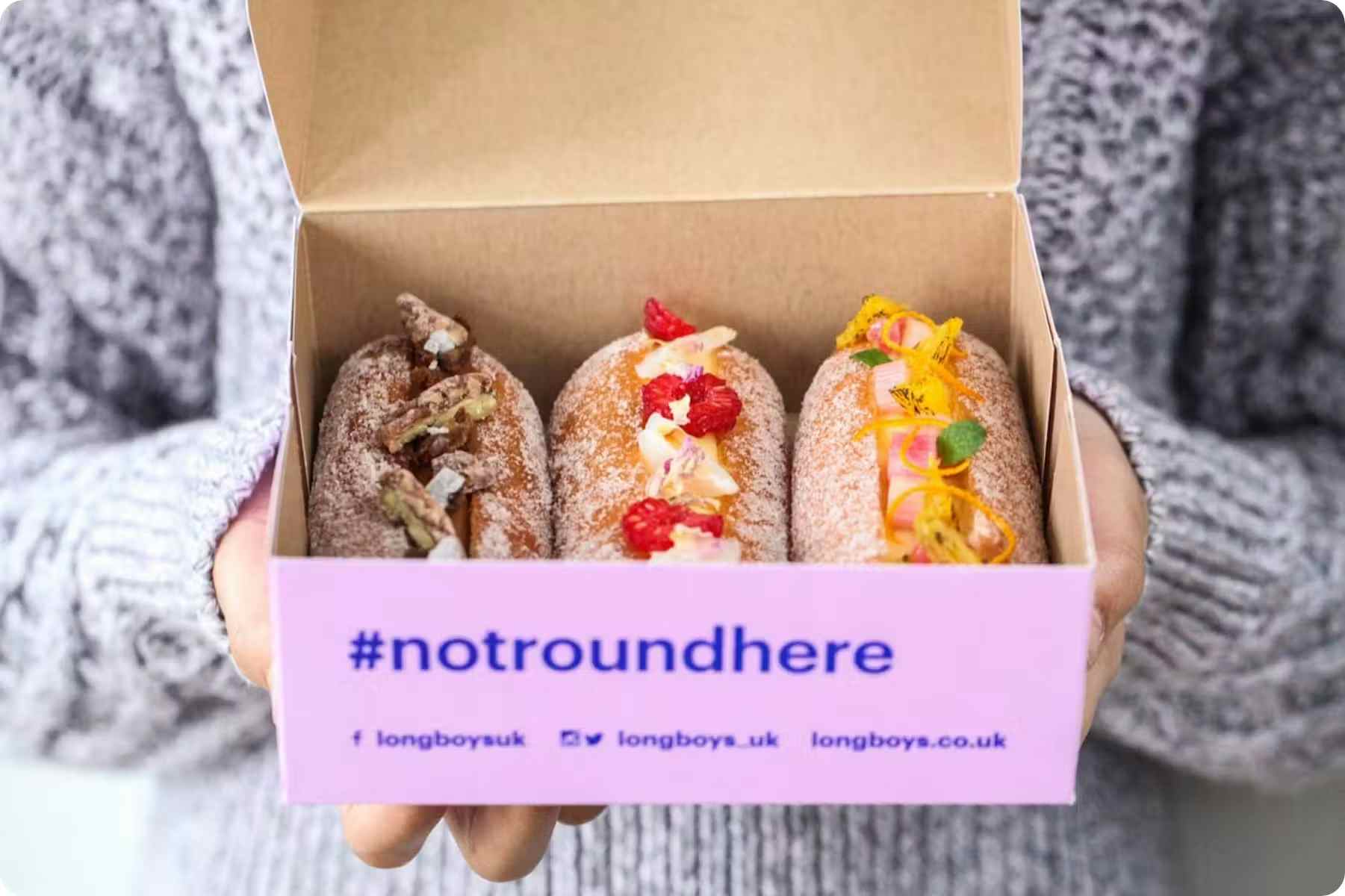 Longboys
Longboys is the creation of Graham Hornigold (former group pastry chef of Hakkasan group) who has created this mouth-wateringly good finger doughnut. Longboys are serious about long doughnuts with surprising flavour twists - less over the top sugar, more quality ingredients. Raspberry and lychee and tiramisu are two of our favourites, but speak to them about custom combos.
Patties & Ting
Patties & Ting are a family-run business based in Stafford. All of their chefs are Caribbean born and all have backgrounds in professional kitchens - and in their own words, they all share a passion for sharing big, bold and boisterous West Indian food. We love it and you will too.
Yaardhut
Yaardhut are one of our top rated suppliers and have catered all kinds of events, from public festivals to weddings small and large and corporate meetings all over the UK. As a Caribbean caterer, they pride themselves on preparing and cooking all their dishes in the traditional way, from pimento berries to scotch bonnet peppers to the Jerk Drum.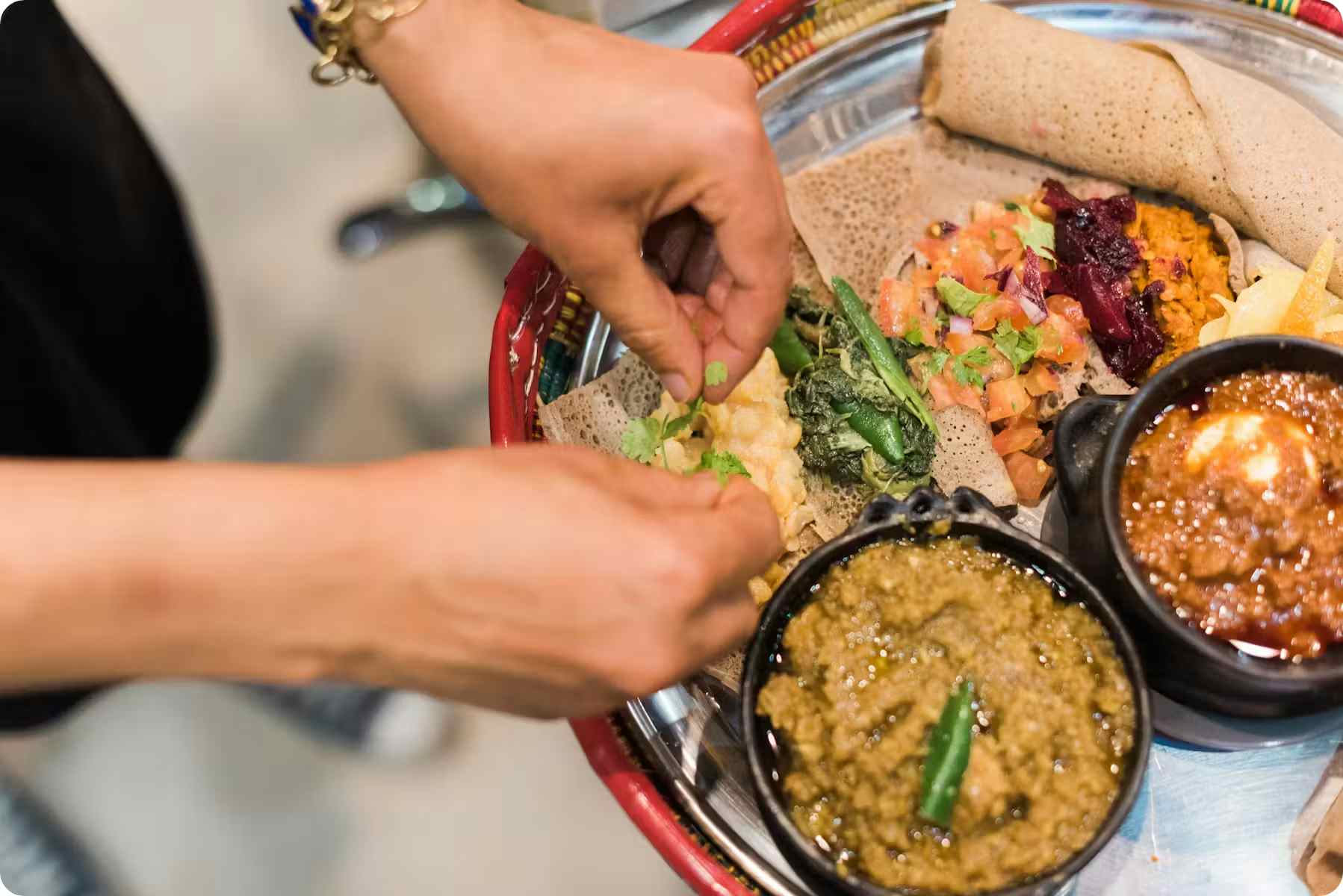 Delina
Delina's journey began back in 2013 as a street food stall in West London. Owner Nazareth grew up in East Africa and started the business as a way to bring Ethiopian recipes to the UK; over time, they have expanded across the UK and specialise in food that is free from gluten, dairy, meat and preservatives. They can even run cooking classes for those interested in learning to recreate their own Ethiopian dishes.
Dee's Basement
Dee's Basement is a confectionery studio founded by Dee Omole in East London. They specialise in unique, nostalgic style cakes and have more recently found fame on Instagram for their edible floral madeleines, which truly make a statement in more ways than one. Dee's Basement is the perfect way to treat someone or add a truly special finishing touch to your event.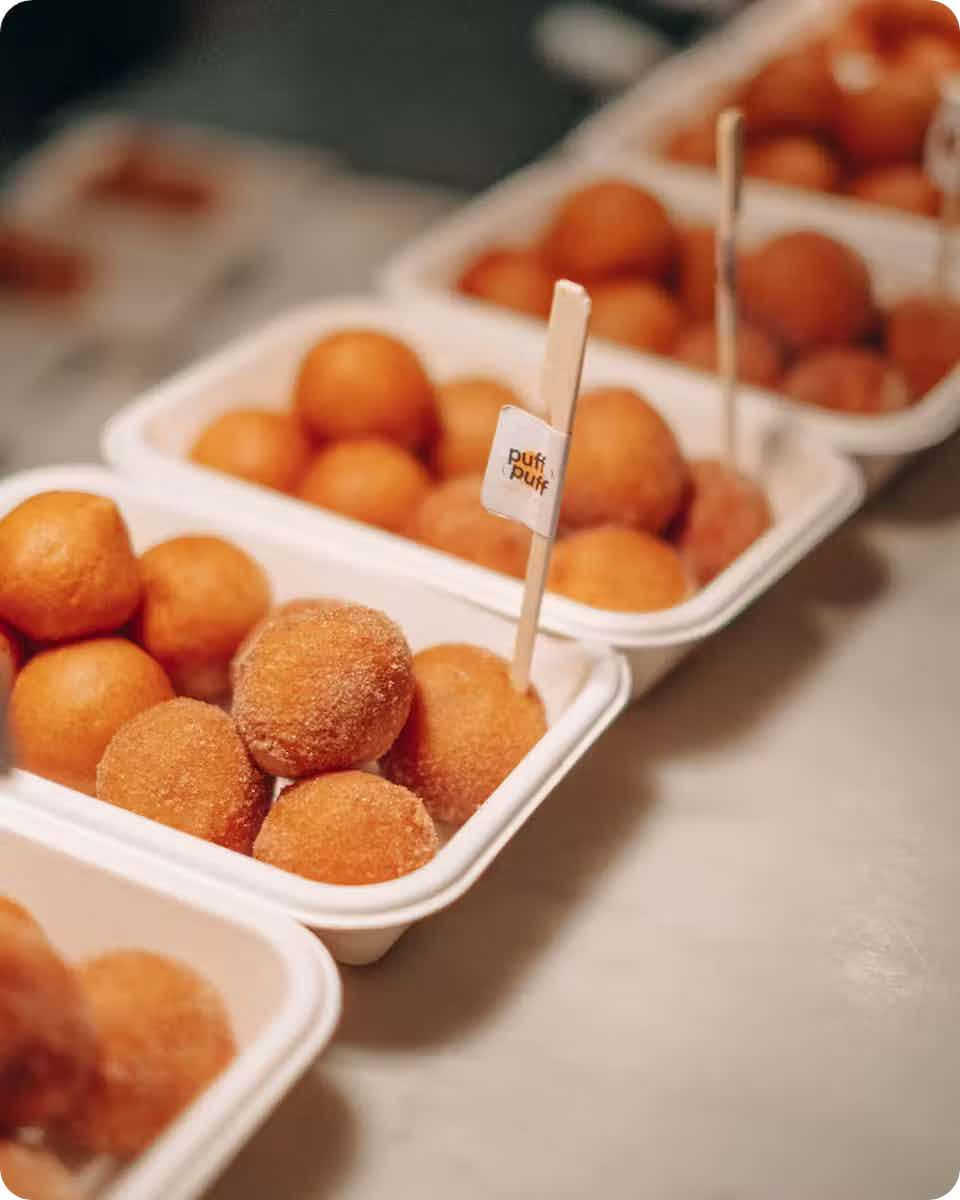 Puff Puff Ministry
Puff Puff Ministry are shaking up the dessert scene with their outrageously delicious West African fried dough balls. They use a secret family recipe developed by the owners' mum 20 years ago in Nigeria, and are on a mission to make puff puff Britain's favourite dessert. Puff puff is similar to doughnuts, but more chewy, with a deliciously moreish hint of cinnamon and nutmeg.
To book any of these suppliers for your Black History Month celebration, or indeed any kind of event, start an enquiry now.