Celebrating International Women's Day
Written by Nat Desborough, Fri 10 February 2023
Emily, founder and cook, as well as runner up of Master-chef, built Fabulously Fed on her love of food, feasting and bringing people together. Treat your team to the most beautiful grazing boards and salads packed with wholesome, abundant, colourful and ethically sourced ingredients. With specialties like grass fed fillet with salsa verde, 8hr slow roasted spiced lamb, alongside incredible salads, platters and pavlova's, we're any team would love this one.
Nimtoh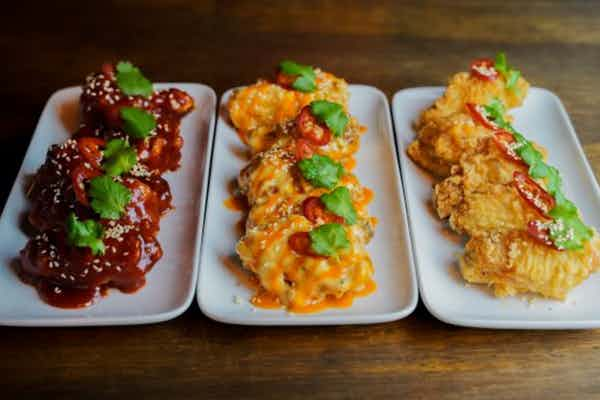 Nimtoh was set-up by two sisters and specialises in Korean Fried Chicken. After moving to London, Chhabi (Head Chef) pursued her career as a chef working in numerous prestigious kitchens, including The Dorchester Hotel, Hotel Cafe Royal and Shangri -la The Shard. Their goal is to serve exciting, authentic and high quality meals at street food price. We're sure your team would love a lunch cooked by Nimtoh, including their incredibly crispy yet tender fried Chicken, juicy homemade Dumplings, hand cut popcorn chicken and much more!
Queen of the Crepes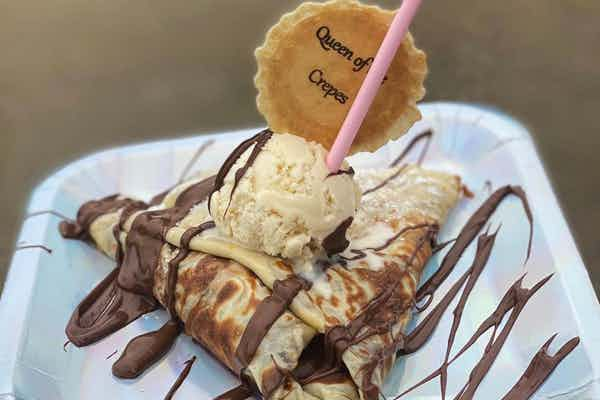 Founded in the depths of lockdown in 2020 by three sisters, Queen of the Crepes offers both indulgently sweet and delicious savoury crepes. They also offer personalised menus, flavours and toppings, all presented in fully biodegradable cones and served from a bright pink stand. Not only are the crepes incredible, but each is named after a famous female, like 'The Michelle Obama', 'The Kris Jenner' and 'The Judi Dench'.
Acai Girls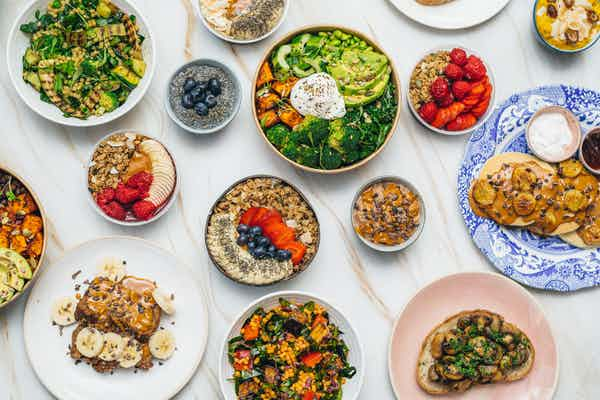 The Acai Girls is an all-day healthy eating concept inspired by the travels of two sisters, Megan & Georgia. The menu is a celebration of their most treasured memories from across the world; the most wholesome and delicious local dishes from their happy places recreated using the same fresh, high quality, authentic ingredients. We've had these ladies come to Togather HQ and they put on the most incredible breakfast that we're certain your team would love.
Dinner Ladies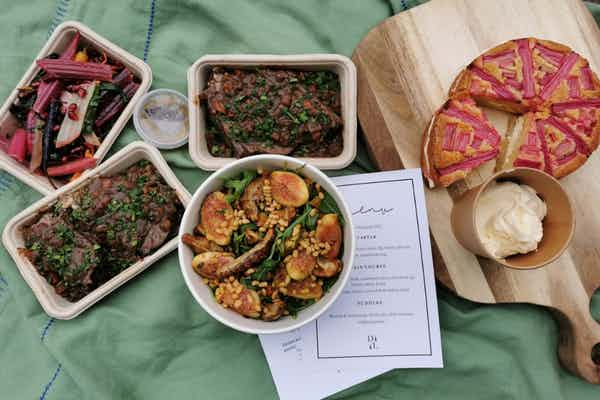 Founded in 2015, Dinner Ladies has always been dedicated to producing impressive, vibrant and varied food with personality and fun. Co-owners Lily Cai and Emily Plunket met at university and spent time living together in China where they shared a passion for food and the culture's commitment to it. Their food is fresh, interesting and globally inspired. They can design tailor-made menus, and can even put on a virtual Chinese cooking class for your team.
Canababes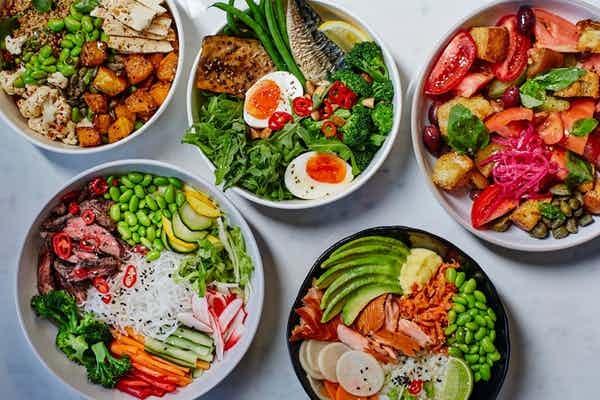 Canababes is a female-led catering company in the heart of East London. From canapés, cocktails, feasts & street food, their offering is ethical, honest and delicious. All their ingredients and produce are of the highest quality, locally sourced and seasonal wherever possible. All meat is free-range, fish is sustainably sourced and only bio-disposables used, aiming to have as little environmental impact as possible.
Treats Club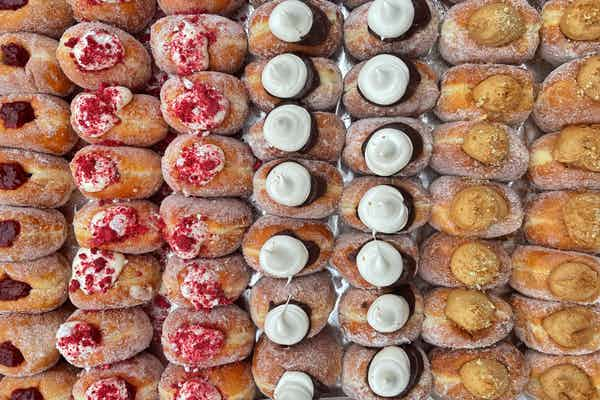 Don't want to bring in a whole meal? What about some well-deserved treats for your team. Lungi is the owner and founder of the Treats Club, London's much-loved dessert bar selling delicious doughnuts, ice cream, and gourmet marshmallow fluff. Choose from a delicious freshly made-same-day donut bar, a hot made-on-site donut bar with delicious sauces and toppings and now a luxe hot chocolate bar for winter, these guys will provide your team a dessert experience to remember.
Ready to book some incredible food for your team to celebrate International Women's Day on March 8th? Just fill in our quick enquiry form and get some quotes from potential suppliers for free!