How to Find the Perfect Corporate Christmas Party Venue in London
Written by Sophie Gill, Wed 14 September 2022
A Christmas party is a great way to celebrate a productive year with your colleagues but finding the perfect venue in London during this festive time can be overwhelming. It's important to carefully consider several factors before selecting the venue.
Thankfully, there's a huge selection of great spaces in London you can choose from for your next corporate Christmas party, whether you're looking for a big bash or a low-key affair.
We've pulled together some of our favourite corporate Christmas party locations so, let's get going, shall we?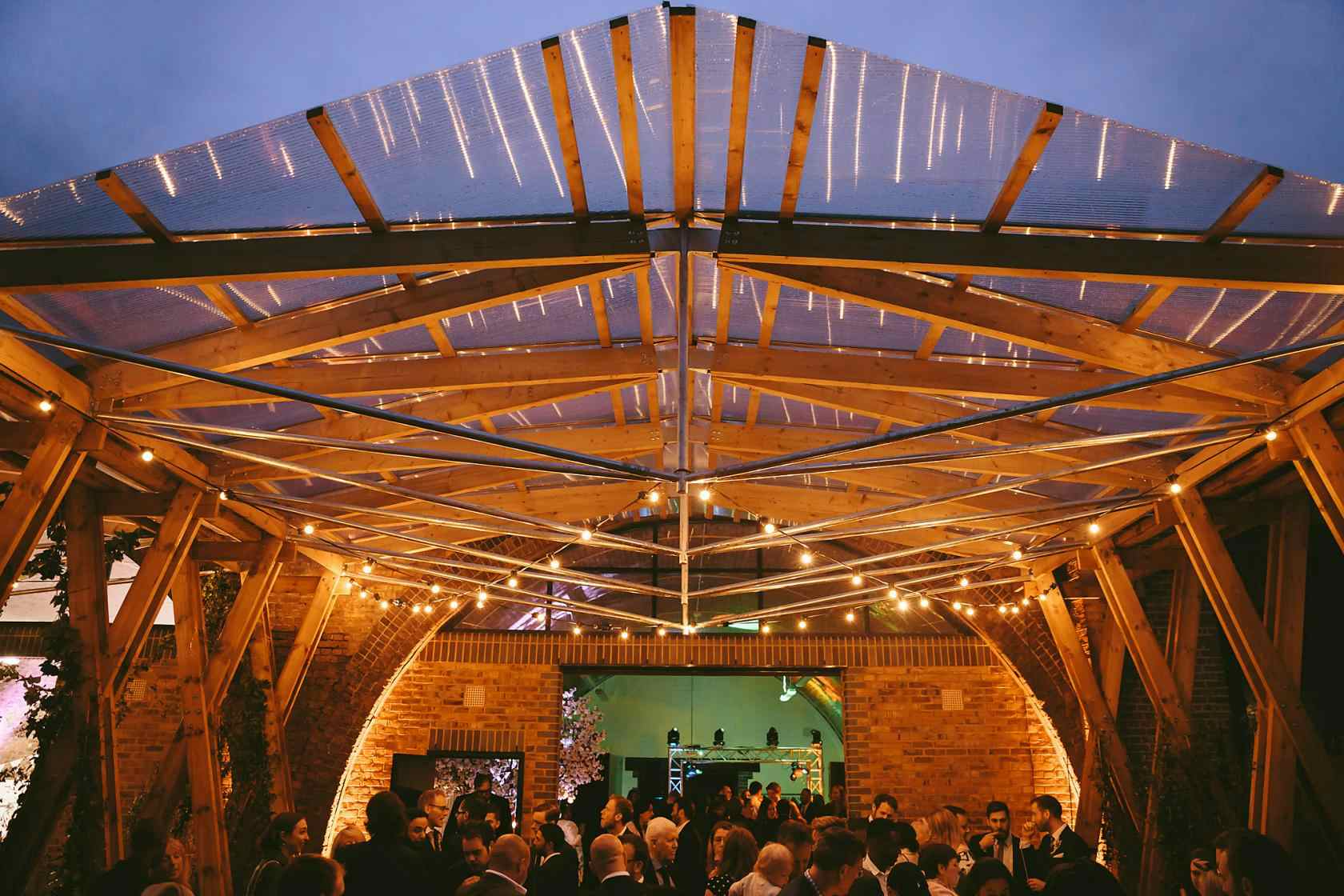 What to consider when looking for the perfect corporate Christmas party venue?
The venue plays an important role in turning your corporate Christmas bash into a night to remember where everyone from the CEO to the interns can have fun. Take a look at some of the factors you should consider while looking for a venue.
The capacity of the venue
It's crucial to pick a venue that's just right for the size of your party. If it's too big, the party will feel soulless and empty, but if it's too small, people will feel cramped for space and claustrophobic. It's always a good idea to visit the venue before you book. Also, ensure that when you visit the venue, all the chairs and tables are laid out so you can visualize your group in the space.
The location
The location of the venue is equally important. The venue you select must be easy to access for your colleagues. It's also important to remember the party's timing when booking a venue. People might prefer it to be near the office if the party starts soon after work hours. Access to public transport is also important as people will likely want to have a few drinks.
Packages or dry hire
Many venues offer various services as a package, while some might just include the venue as dry hire. If you want a unique experience and to save money, dry hire venues are perfect. Besides, most packages limit you to the venue's food and drink options.
The ambience
Creating a good atmosphere is half the battle won when planning a corporate Christmas Party. Choosing a venue that gives you the liberty to create your theme can be a great option.
Ask important questions like do you need a dance floor? Or custom tables and chairs? A photo booth or a mixologist at the bar can also add a touch of flair to your event.
Get help
You don't have to do it alone. Searching for venues and ensuring that the catering is right can be an ordeal, especially during Christmas. We're here to provide you with an exciting range of venues for your next corporate Christmas Party. Here is a list of some of our favourite venues:
RSA House RSA House, is a Grade II listed Georgian Townhouse in London's W2. With 11 unique and versatile spaces to choose from, capacity options for 30-220 people, and the same facade as 10 Downing Street! Theme: Georgian Town House. Price range: £500 - £3500. Location: 8 John Adam Street, London, WC2N 6EZ. Food: RSA House have their own caterers on site. Other things to consider: The venue is home to The Royal Society of Arts, by hosting an event there, you directly contribute to charity and the three current programmes of work: Sustainability, Education and Learning and The Future of Work.
The Venue on Middle St. The Venue is a happening location for a corporate Christmas Party in the middle of London. The venue has three floors which can be hired separately or together.
Theme: Industrial-luxe. Price range: £50 to £105 hire fee per hour. Location: 3 to 7 Middle Street, Croydon, CR0 1RE. Food: The Venue does not have a catering service, but they will work with some excellent local caterers.
Other Options: The middle Floor of the Venue has a banging sound system and a spacious dance floor. The floor is ideal if you want a club ambience for your party.
Other things to consider: As the Venue has three floors, you have the option to hire any one of the floors.
Village Underground Village Underground is a beautiful 5000 square feet former Victorian warehouse turned into a party space. From the fabulous bare brickwork to the elegant main antrum, this venue is an ideal space to plan your next corporate Christmas event.
Theme: Victorian warehouse. Price range: Available upon request. Location: 54 Holywell Lane, London, EC2A 3PQ Food: Village Underground does not operate a catering service, but you can hire your own.
Other Options: The venue has one main space, two arches, and a fully equipped green room. An Encore PA sound system and full lighting rig can transform it into a full-on party mode.
Shoreditch Studios Shoreditch Studios is a railway arch event space perfect for corporate parties. The event has two interlinked studios with a total capacity of 350 people. Theme: Railway arch. Price range: Available upon request. Location: 347 Bateman's Row, London, EC2A 3PY. Food: Being a dry hire venue, you will be required to arrange for catering services.
Other Options: One of the most happening spaces in London, the Shoreditch Studios is booked for over 350 days a year.
Hire a professional to find the perfect Christmas Party venue in London
Finding the perfect venue in London can be difficult, especially during Christmas. Professionals like Togather can make your job a lot easier. Our list of vetted venues eliminates the risk of booking a sub-par venue. Togather will assign an event expert from when you enquire until after your event is done. We will guide you at every step of the booking process and point you in the direction of a supplier that suits your needs and budgets the best, so you get exactly what you're looking for.
Picking a venue for a corporate Christmas Party in London can be difficult. Having professionals like Togather can make the process easy and streamlined. Let us help you plan an evening to remember. Visit us today to get a free quote.