8 exquisite street food desserts for your wedding
Written by Laurence Jones, Thu 18 October 2018
Be the newlyweds that do things a little differently and break away from tradition, treating your guests to the most indulgent and stunning sweet street food on your special day! So much more unique (not to mention delicious) than a typical three-tiered wedding cake, these delectable desserts are all made with the highest quality ingredients and the excellent chefs and bakers who make them are very experienced when it comes to professional and friendly wedding catering. You can find all of our dessert caterers HERE, but these are just 8 of our favourites to whet your appetite…
Love Churros
Some of the most mouthwatering churros we've tried, Love Churros cultivated their secret recipe during their travels around Europe. They use state-of-the-art machinery in their delightful horsebox to serve up little pots of Spanish heaven, which come with a personal tub of hot melted Belgian chocolate to pour over the top…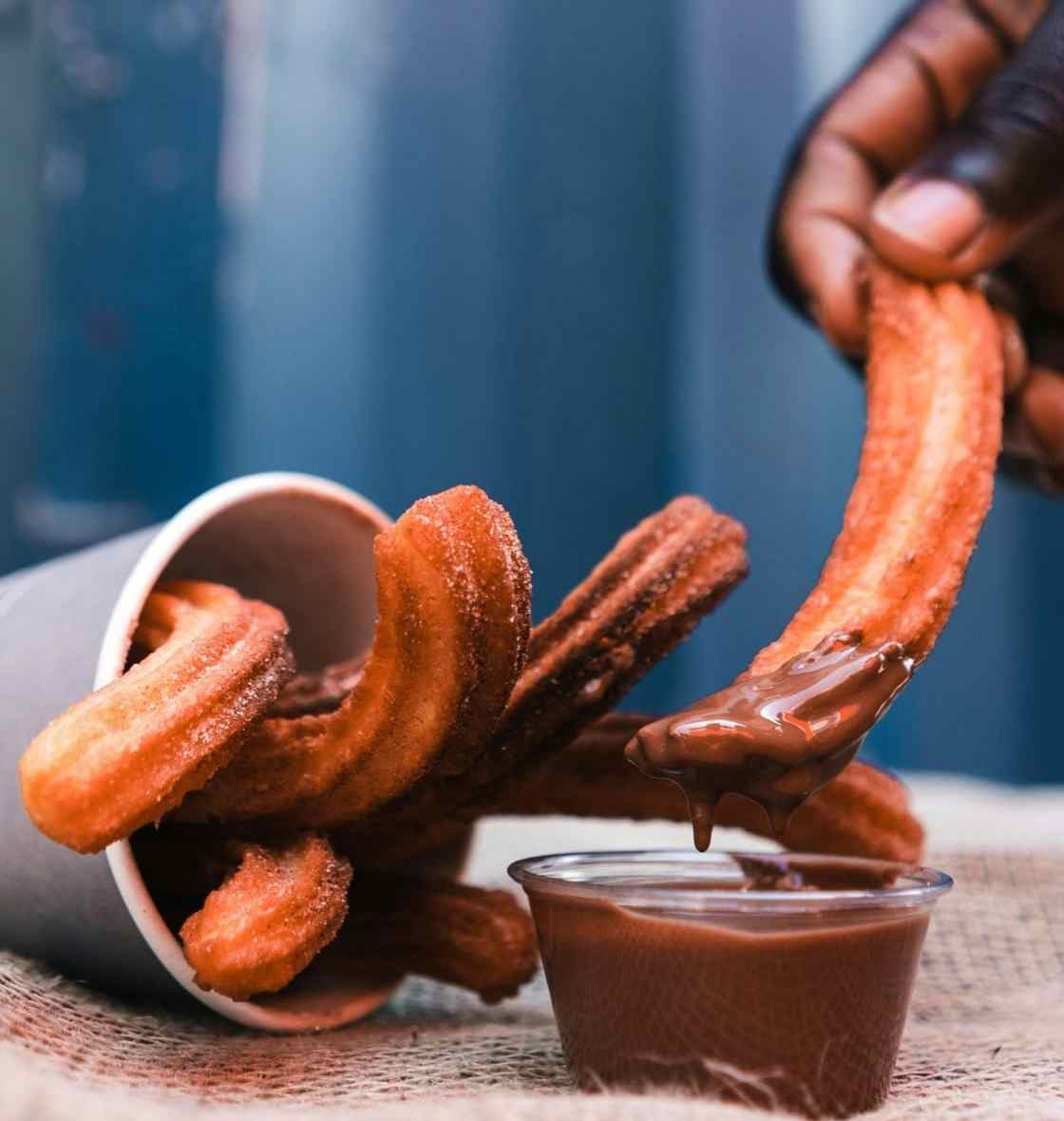 Crêpe Kings
New to Togather on excellent recommendation, Crêpe Kings are masters of the unique art of Japanese arisanal crêpe cones. Getting married in the winter? They will create truly tasty seasonal crêpes, topped with warm mousses, baked crumble and toasted marshmallows. Tying the knot in the summer? Enjoy their cold crêpes with cream fillings and small-batch gelato…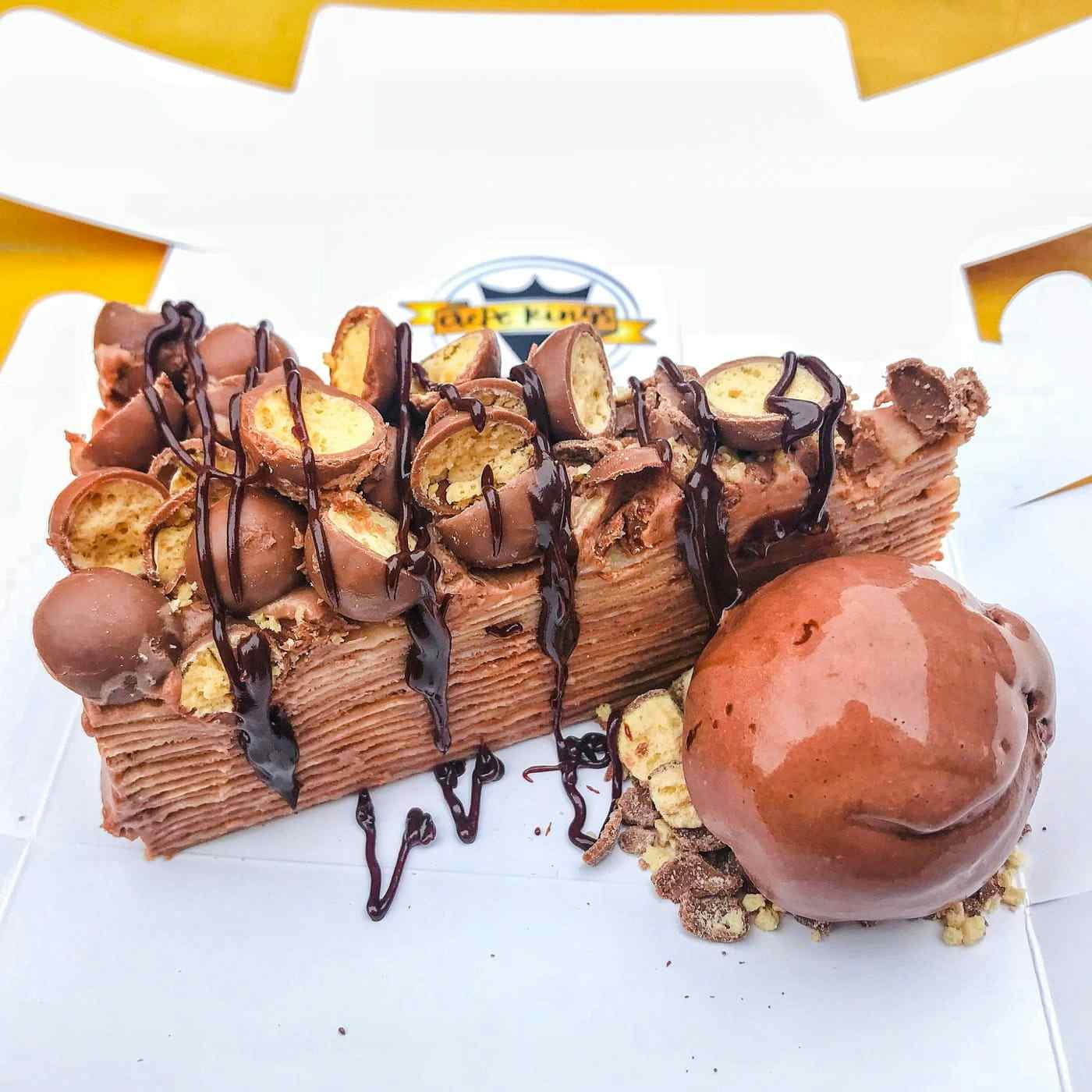 Humble Crumble
These beautifully presented, Instagram-worthy, alcohol-infused individual crumble pots are lovingly made by Humble Crumble and taste absolutely delicious! They're all about summoning up the childhood nostalgia of crumble with a sophisticated boozy kick, made from cooking fresh fruit in bourbon, Prosecco, mulled wine or gin…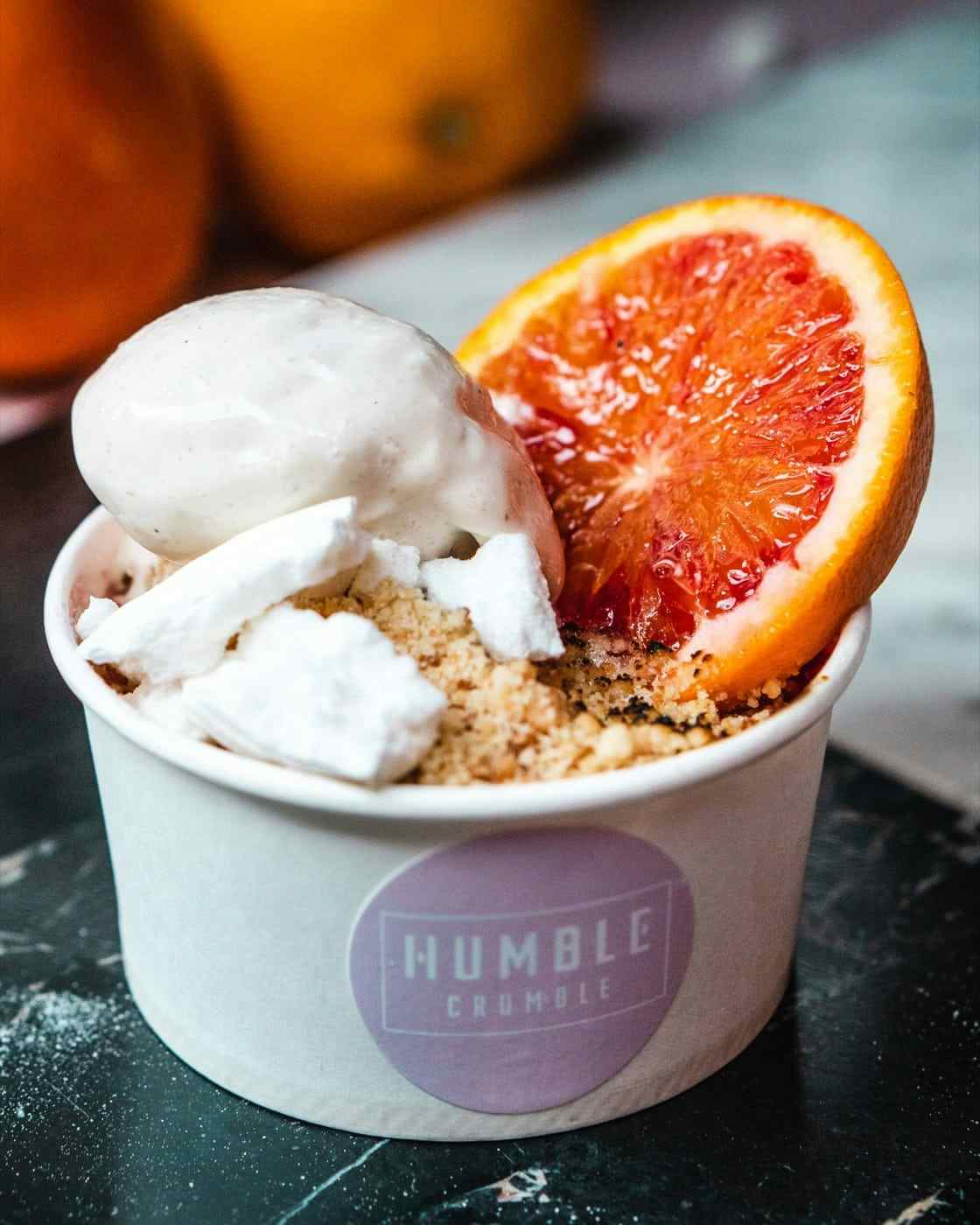 Wafflestick
With the freshest Belgian waffles, made to order on a stick and topped with a range of tasty treats, Wafflestick are a fantastic choice for a wedding where your guests are likely to be standing and moving around as they eat. These dance-floor-proof waffles can be topped with anything from crushed Lotus Biscoff to blueberries, before being drizzled with your choice of decadent sauce…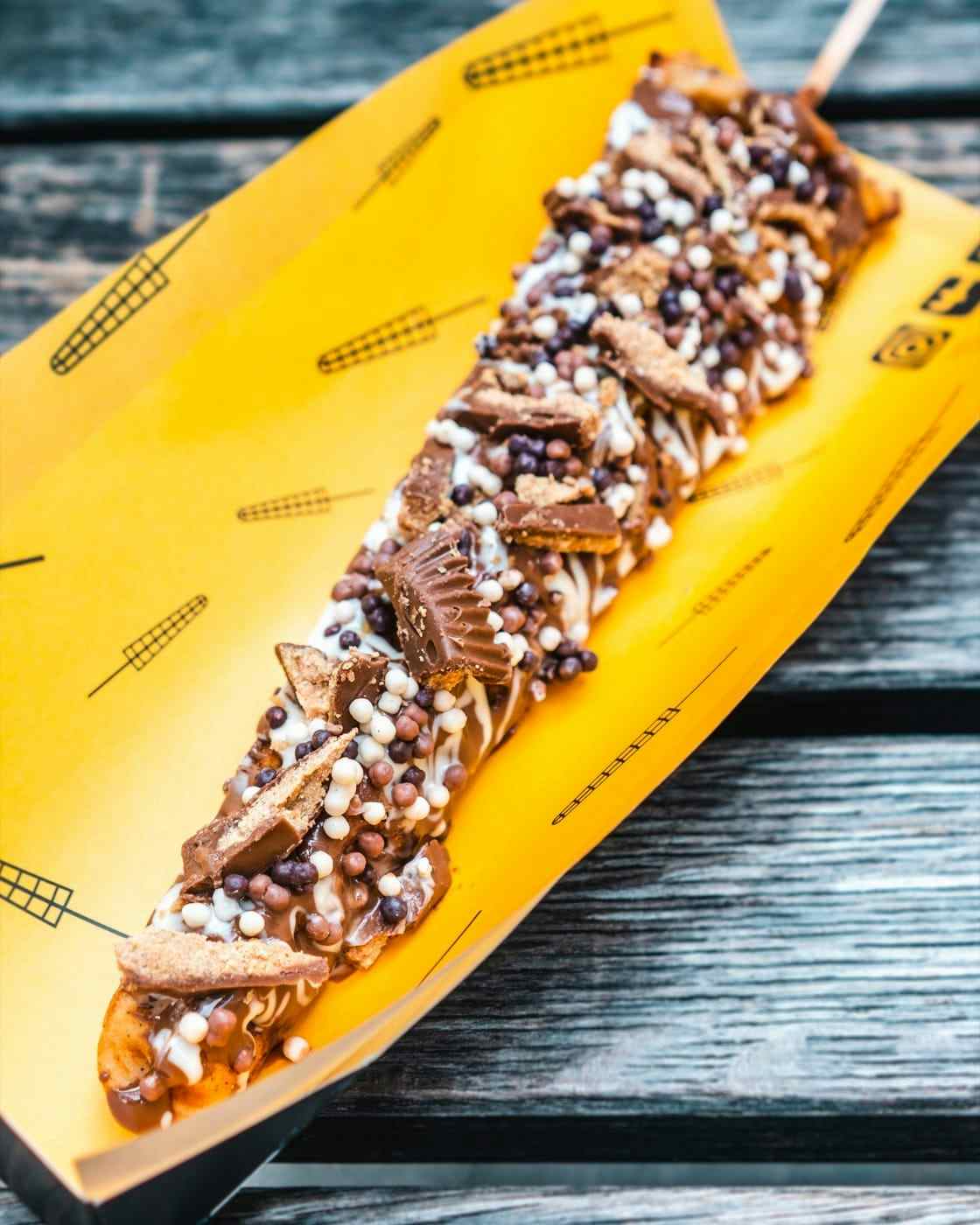 The Cheesecake Truck
If you'd like to serve your guests dessert that is a little different to the norm, we couldn't recommend The Cheesecake Truck more! After 20 years as a chef, the owner of The Cheesecake Truck, Peter, decided it was time for a new culinary venture, one that involved a lot of cheesecake. Creating delicious cheesecake has become something of an obsession for Peter and he now has a wonderful pink van that can go to events all over the country, serving guests slices of his indulgent dessert.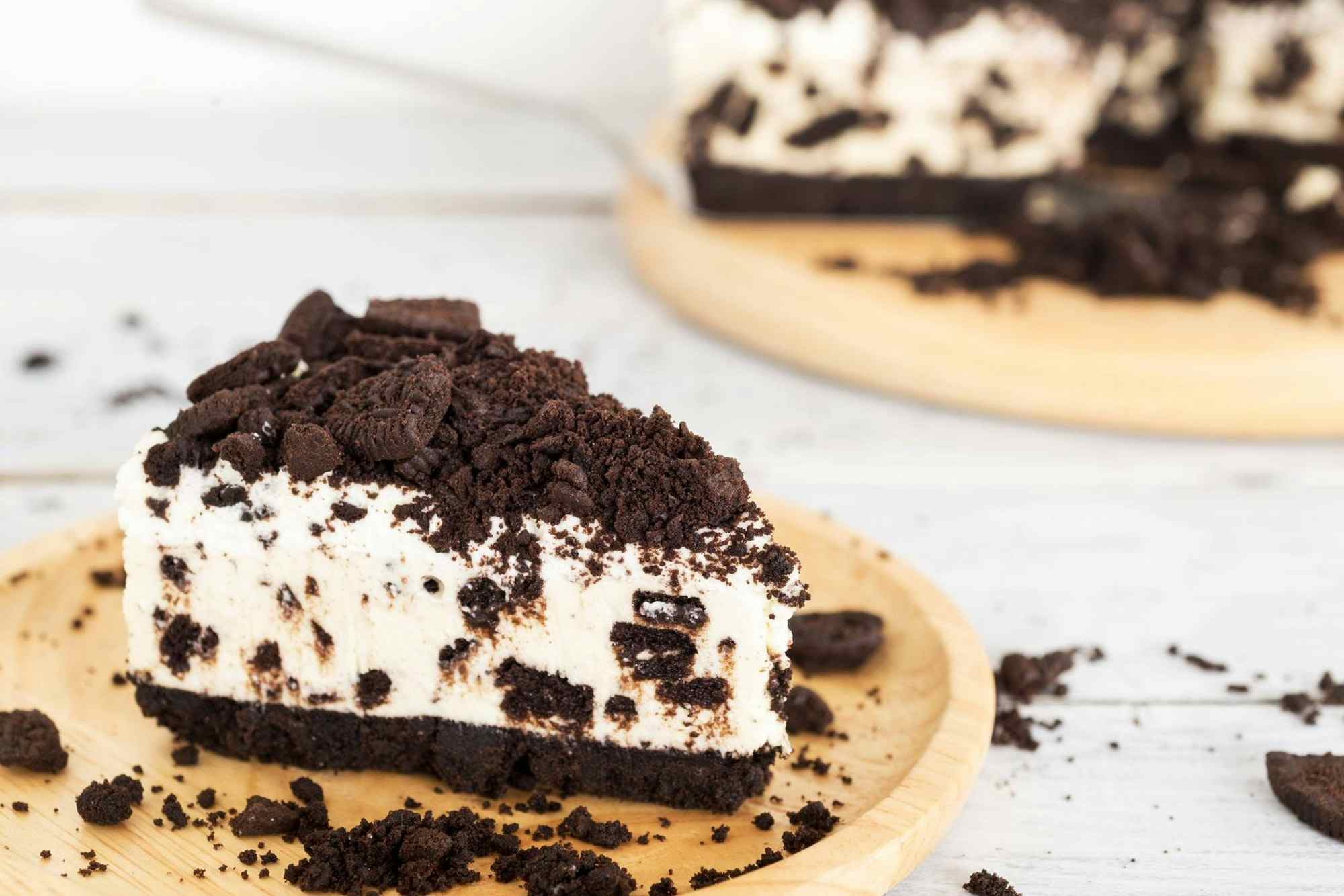 Sliced Ice
Treating your guests to dessert and a show all at once, Sliced Ice have perfected the art of rolled ice cream, creating their masterpieces by pouring fresh cream and your choice of sweets and chocolate onto a flash-frozen plate, which turns it into ice cream! We love the S'mores-Berry, made with fresh strawberries, shortbread, Nutella and a toasted marshmallow…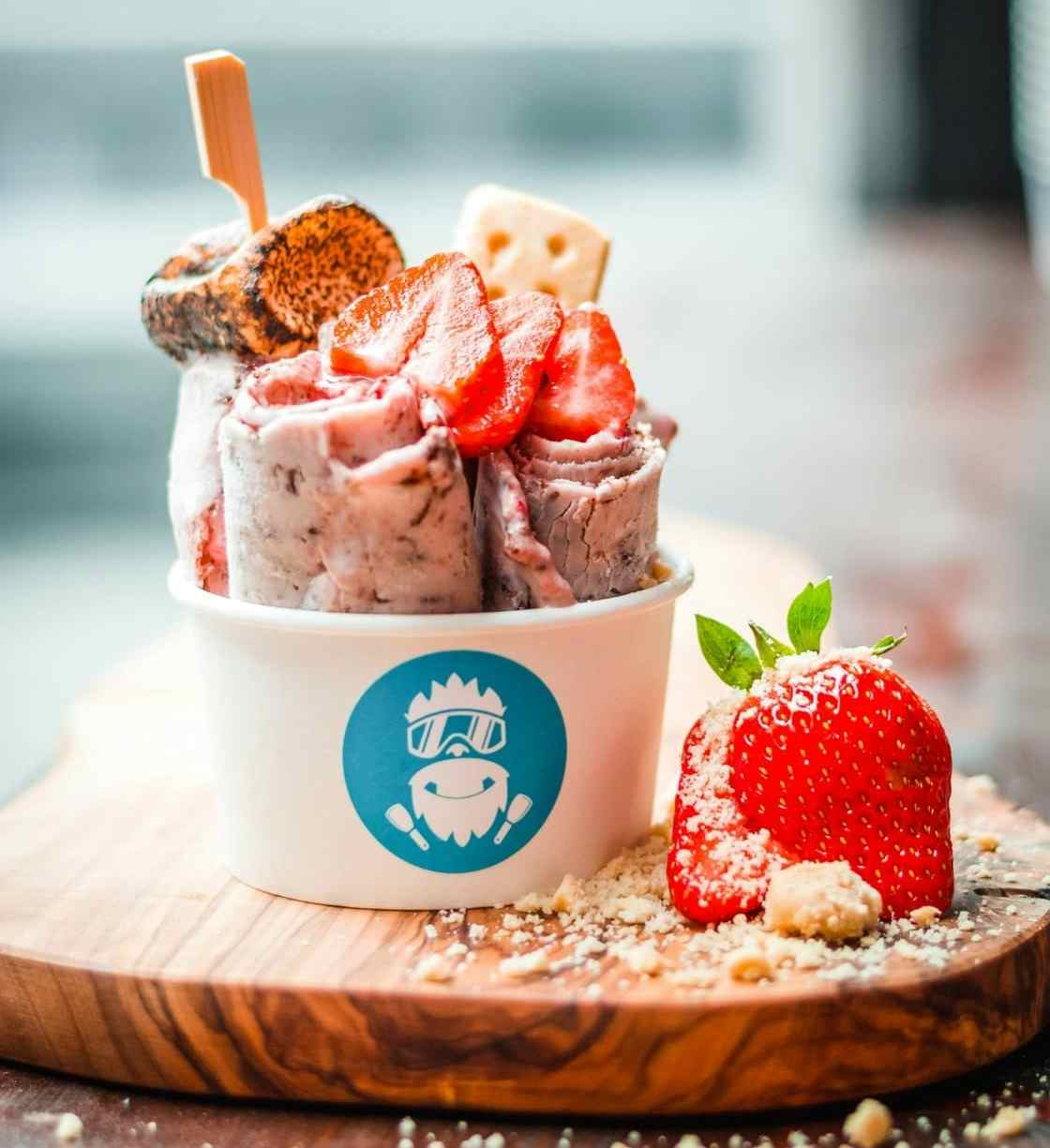 Stacked Dutch Pancakes
Poffertjes are mini pancakes that originate from Holland, cooked to golden, fluffy perfection by pouring fresh batter onto a dimpled cast iron griddle. Stacked have taken these traditional Dutch pancakes and pimped them up by adding your choice of sliced banana, fresh strawberries, honeycomb, caramelised hazelnuts, melted white Belgian chocolate, lemon juice and plenty more…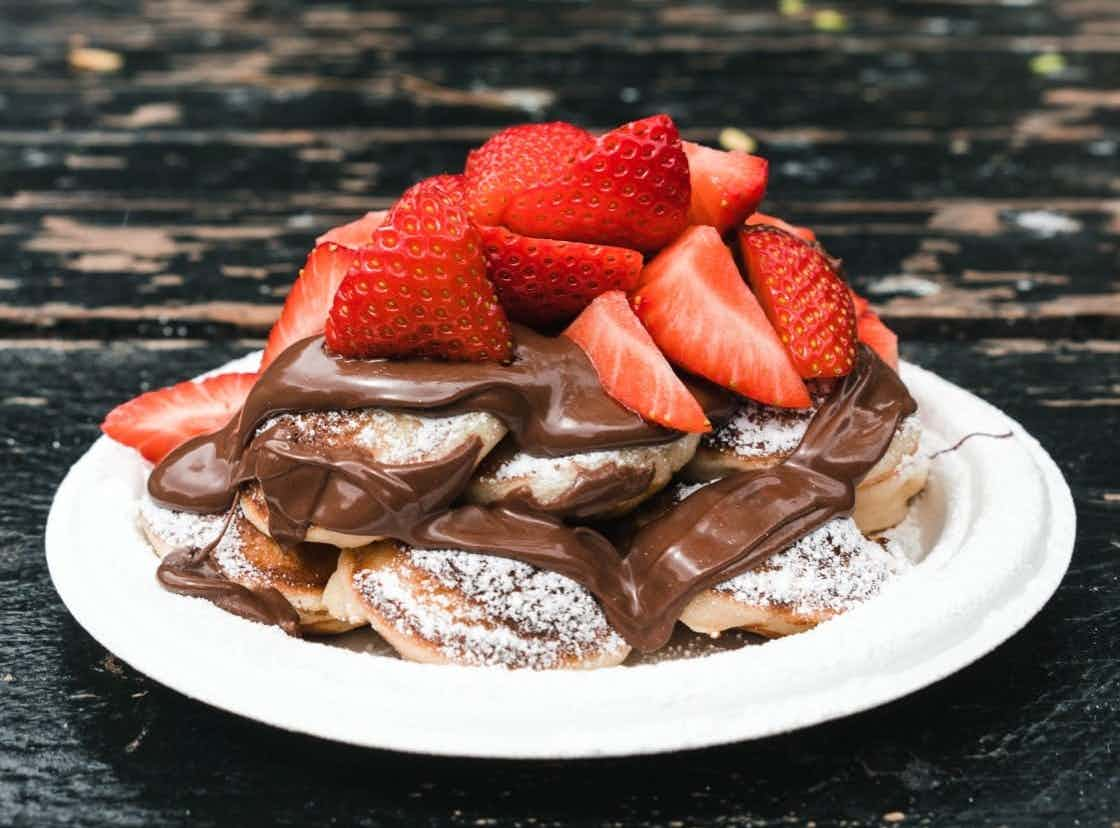 Waffle On
Considered London's best waffle by many street food connoisseurs (and the Evening Standard), Waffle On have a mind boggling menu of sweet and savoury buttermilk waffles, cooked using the finest organic ingredients money can buy. We love their Toffee Banana Waffle with chopped fresh banana, a spiced toffee sauce and indulgent chantilly cream…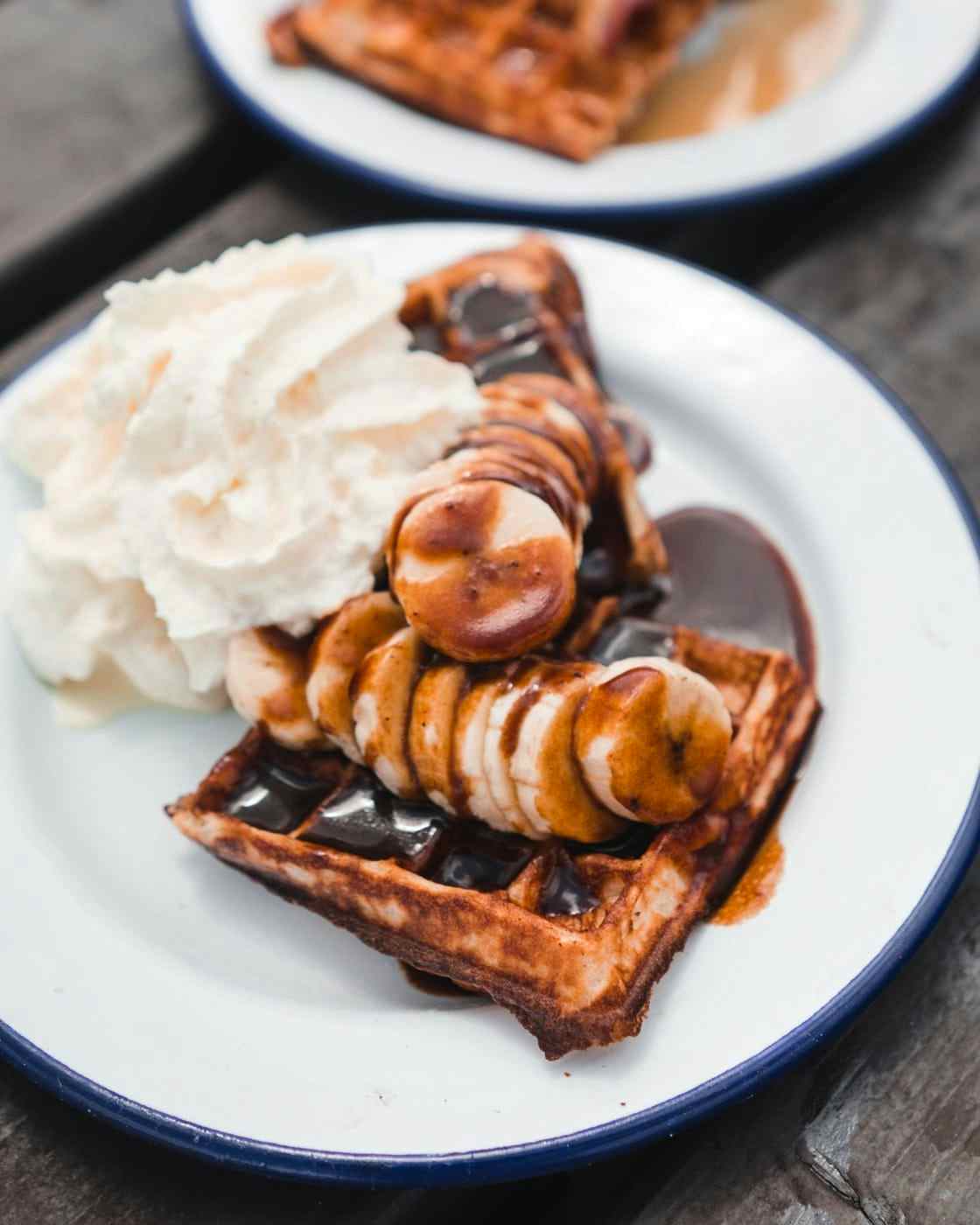 To book any of these dessert caterers for your special day, you can request to book them on their profile or fill out our simple enquiry form and one of our event experts will give you a call to chat through some finer details of your wedding. Check out our savoury street food caterers and awesome mobile bars to complete the unique food lineup!