Fantastic food trucks for your 50th
Written by Phil Lardi, Tue 9 October 2018
Don't let your half century pass without a big old knees up! We want to help you plan the party of the year, so here are our suggestions for 3 awesome themes and the ideal sweet and savoury street food caterers and mobile bars to bring them to life…
Hollywood party
A red carpet, velvet rope around the dancefloor, glamorous props for the photobooth and Hollywood starlet lookalikes…
BOB's Lobster
We love the Lobster Mac 'n' Cheese - an decadent three cheese macaroni with lobster tail meat and lobster bisque béchamel, topped with oregano and crispy fried shallots.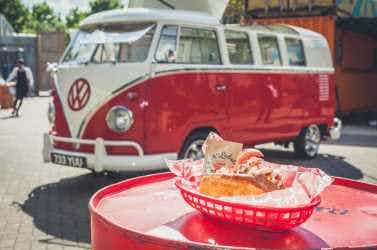 Crêpe Kings
We love the Malteser Crêpe Cake - layers and layers of delicate crêpes, a creamy chocolate frosting, crushed Maltesers and rich chocolate syrup.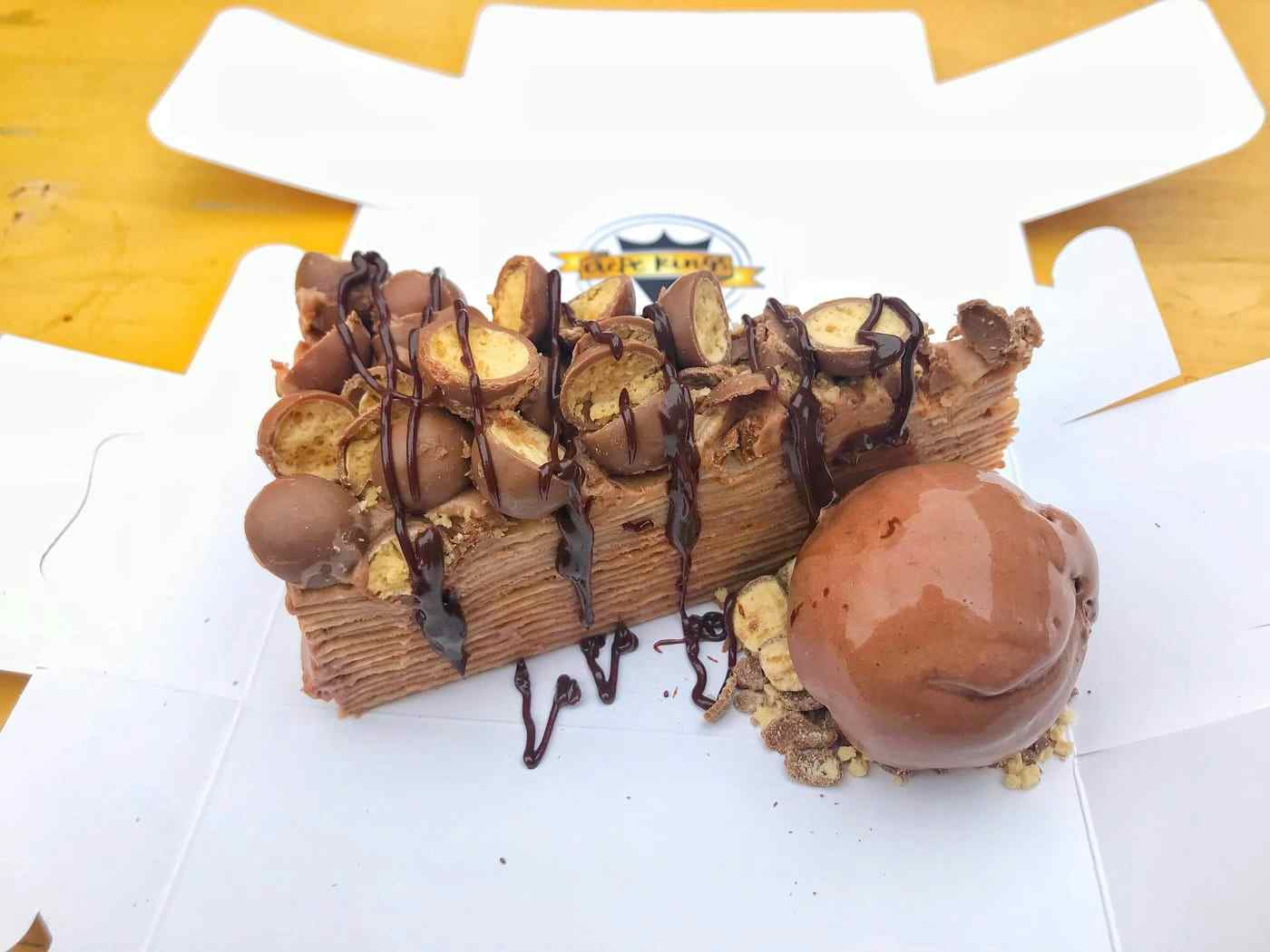 Village Vineyards
We love the Blueberry & Hibiscus Margarita - Cointreau, Tequila, blueberry and hibiscus syrup and freshly squeezed lime juice.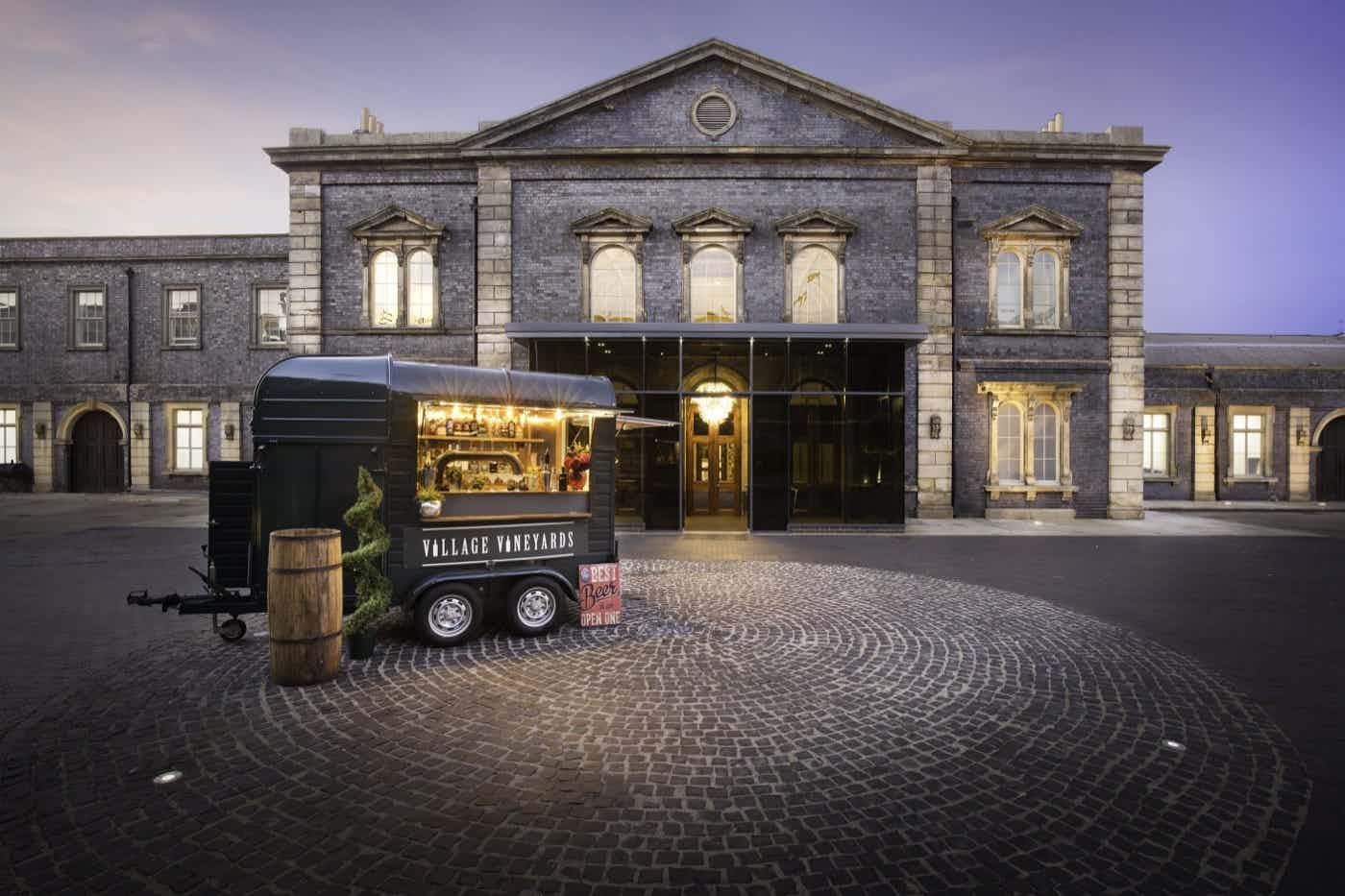 Harley-Davidson party
Tattoo sleeves, leather jackets, handlebar moustaches and skull print bandanas…
Harley Dogs
We love The Stray Dog - a 12-inch homemade pork sausage in a buttery brioche bun, topped with crispy onions, diced gherkins and homemade mustard, mayo and ketchup.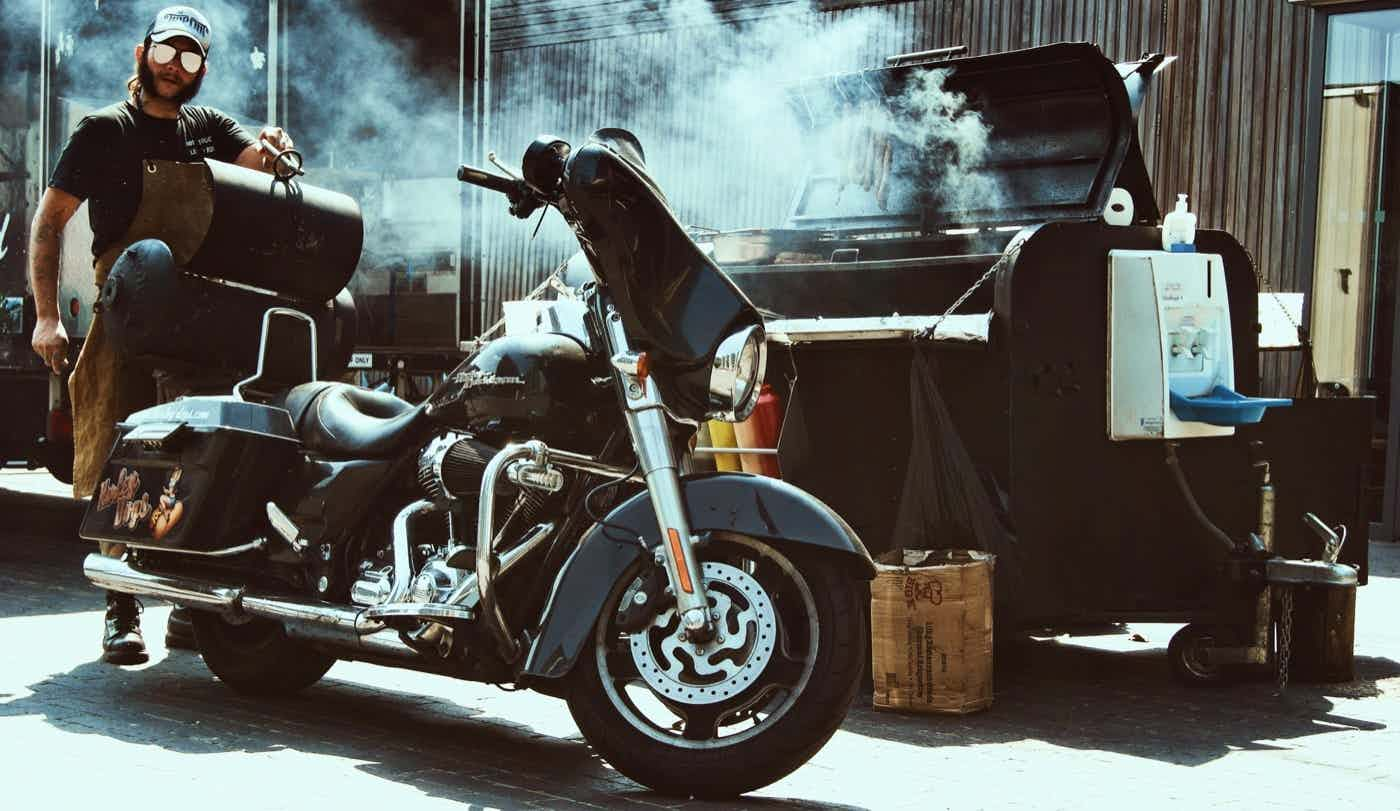 The Brownie Bus
We love The Praline Party - a homemade brownie with hazelnut cookies, praline ice cream, praline sauce and hazelnut crumb.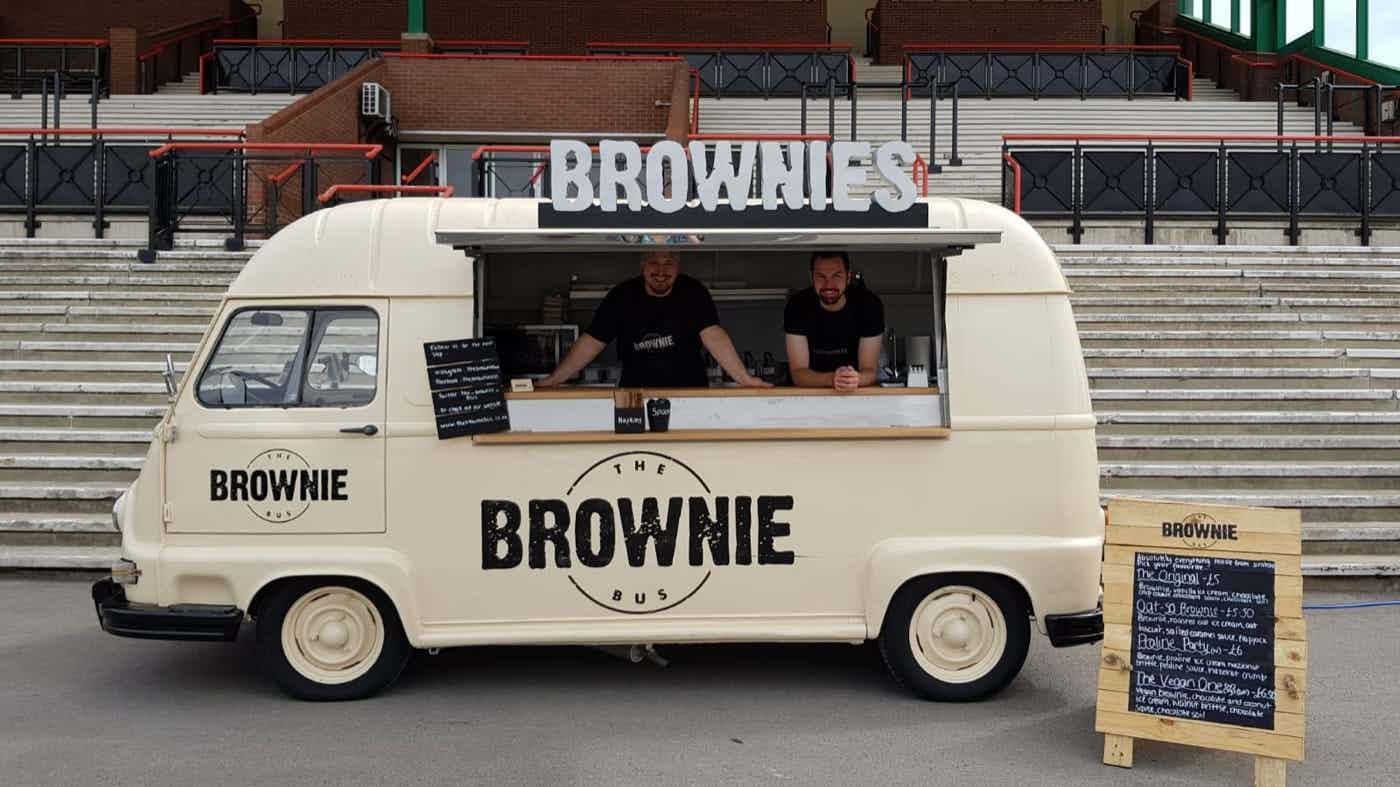 The Rum Runner
We love the Sugar & Spice - Bourbon, cardamom, orange and marmalade.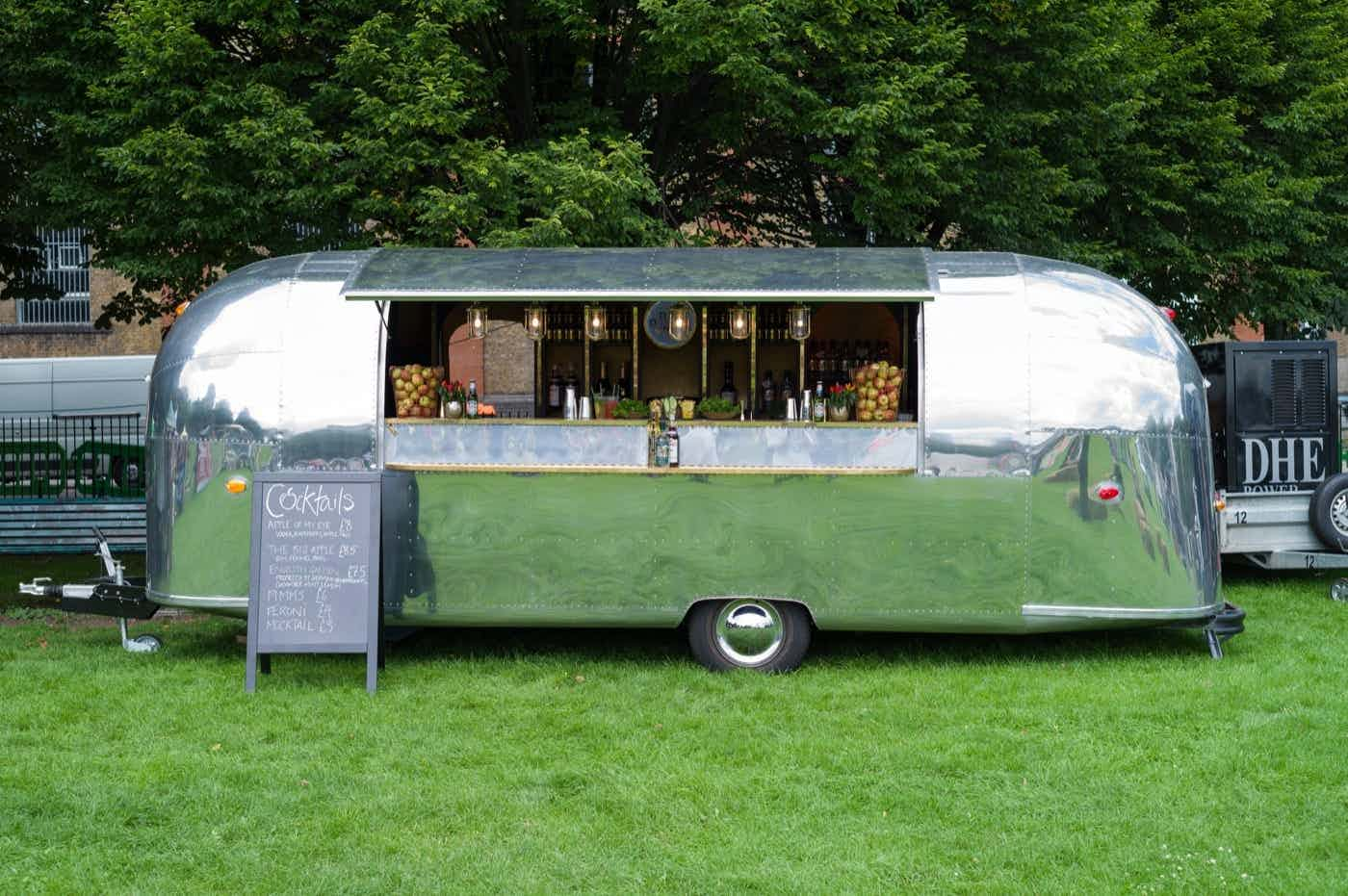 Woodstock
Tie-dye shirts, peace signs, flower crowns, pink tinted sunglasses and plenty of Jimi Hendrix…
Woodstock Pizza
We love the Hey Pesto - a fresh and summery pizza with basil, pine nuts, parmesan, olive oil, goats cheese, walnuts and honey.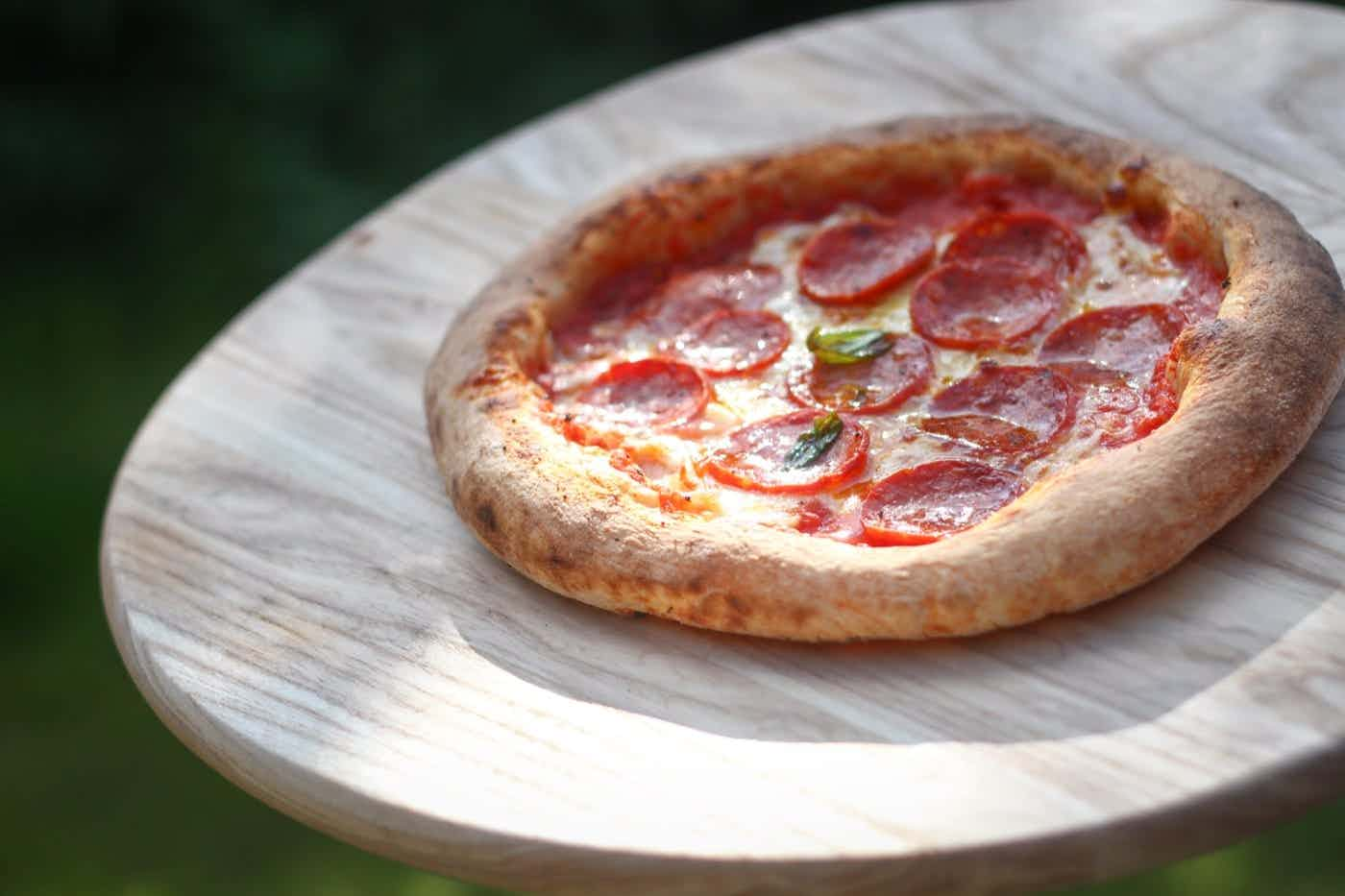 Pop-Ice
We love the Raspberry Pavlova ice cream, followed by a scoop of Soya Milk & Banana, infused with coconut and rum.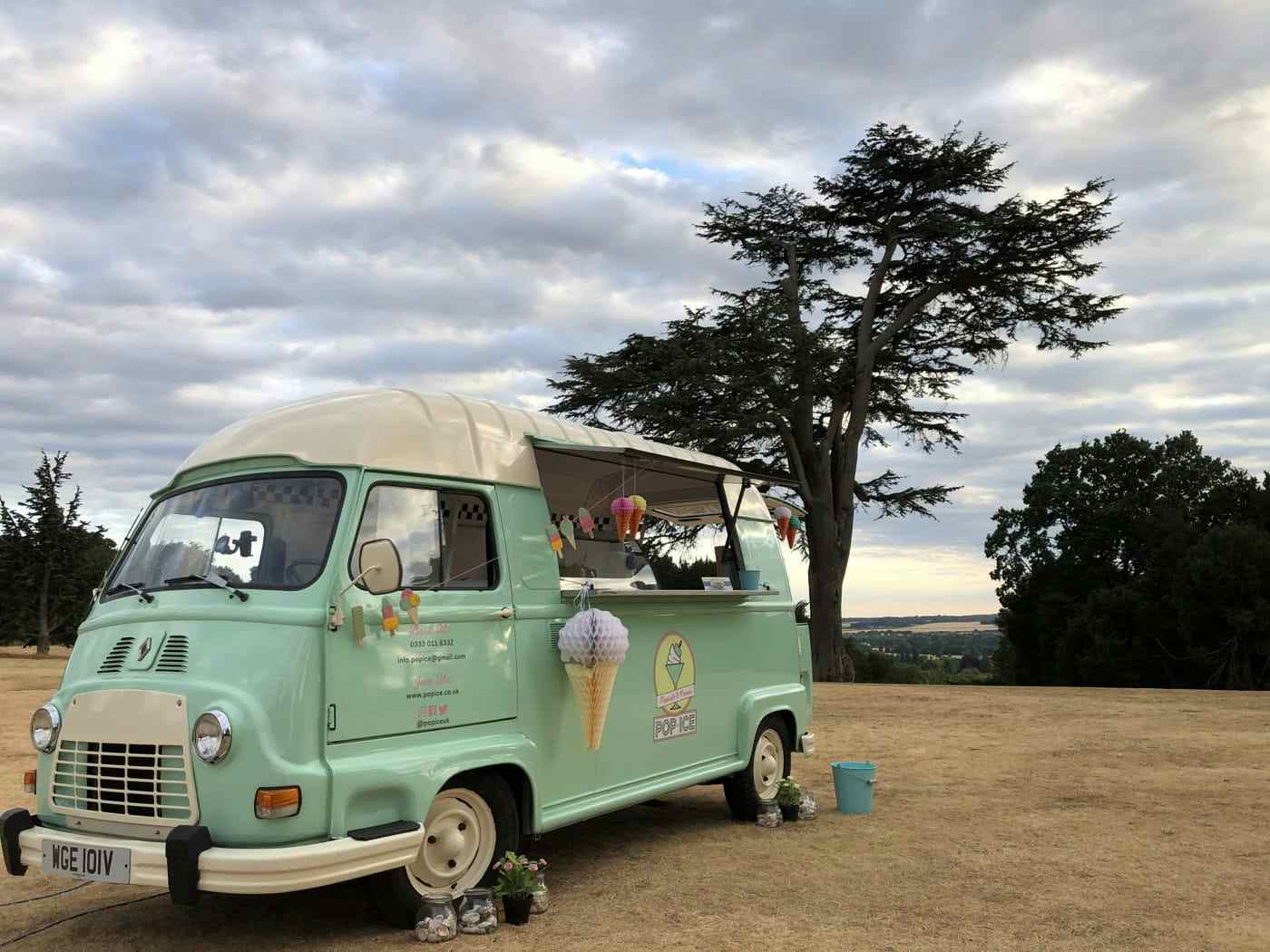 The Little Cocktail Box
We love the Floradora - a Texan-inspired tall, sweet and spicy cocktail made with aromatic herbal gin, Framboise liqueur and freshly squeezed lime, shaken with root ginger and topped with black pepper, mint and fresh raspberries.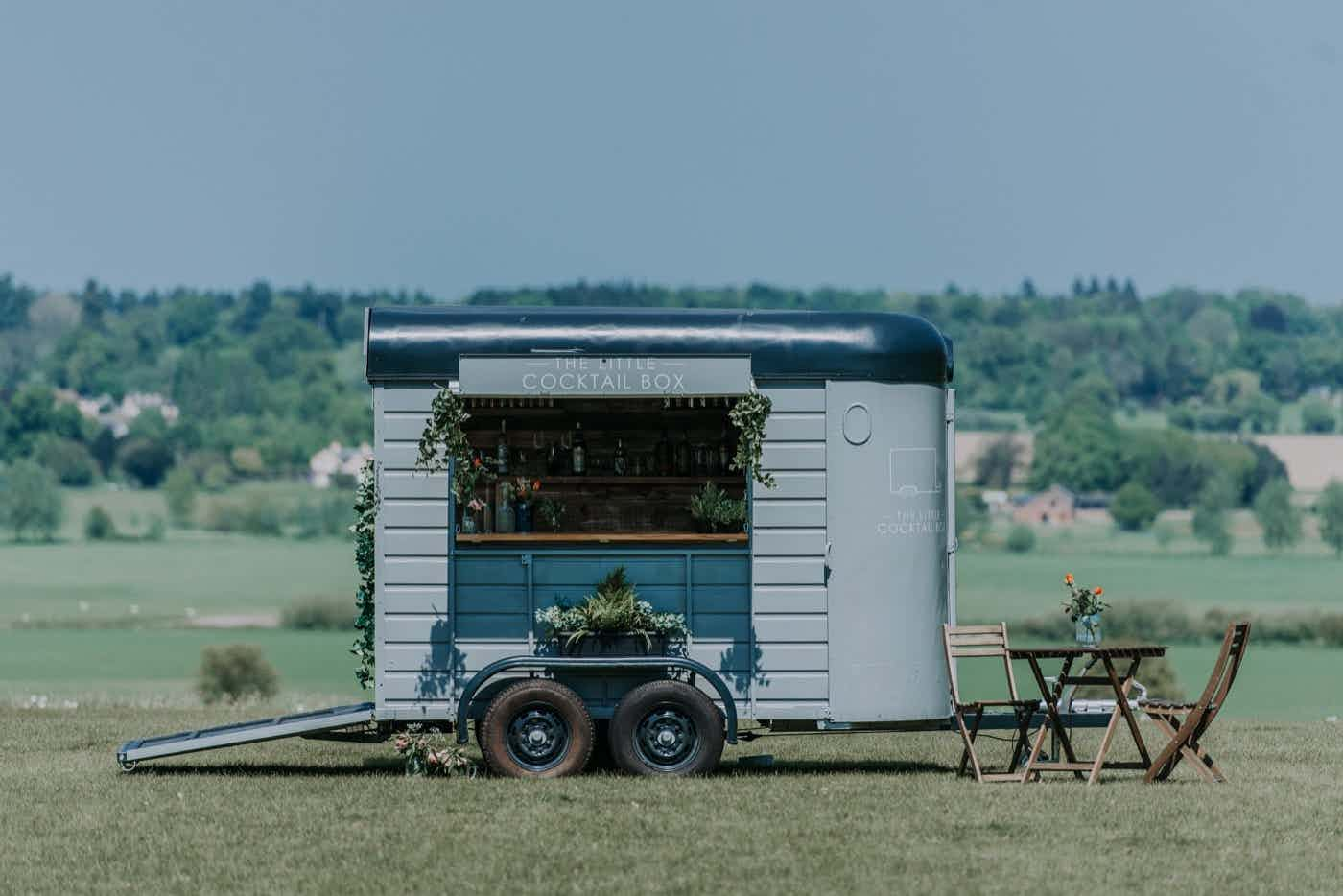 Survivors breakfast
If your guests are staying over, help them to feel refreshed in the morning with these coffee, juice and breakfast trucks...
Sunbeams Juice Bar
We love the Blueberry Burst - a refreshing smoothie made with vegan milk, blueberries, banana, apple, chia, dates and vanilla.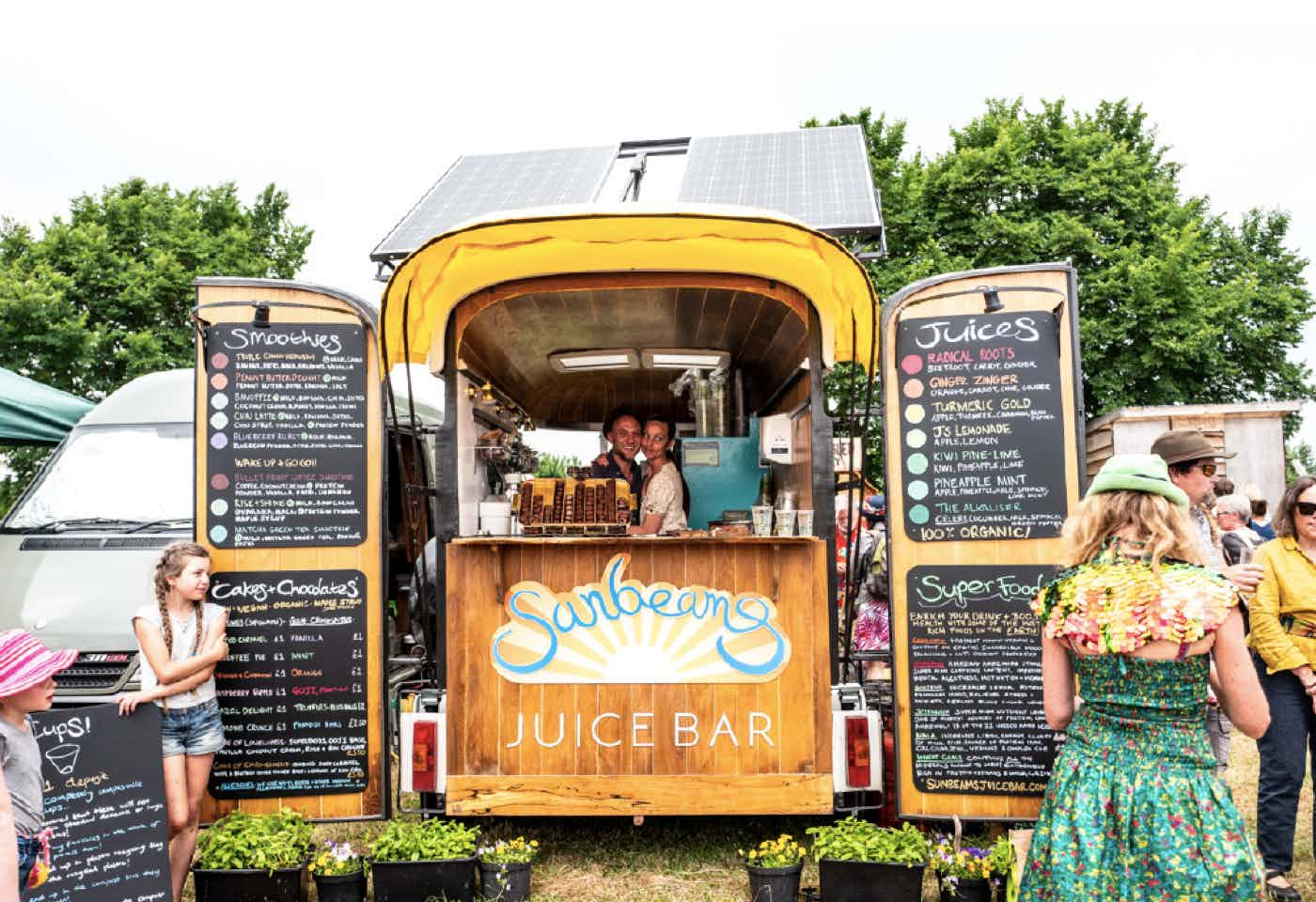 Original Fry Up Material
We love the classic Brekkie Muffin - a hangover cure in an English muffin, consisting of a handmade sausage patty, dry cure streaky bacon, free range egg, brekkie sauce and American cheese.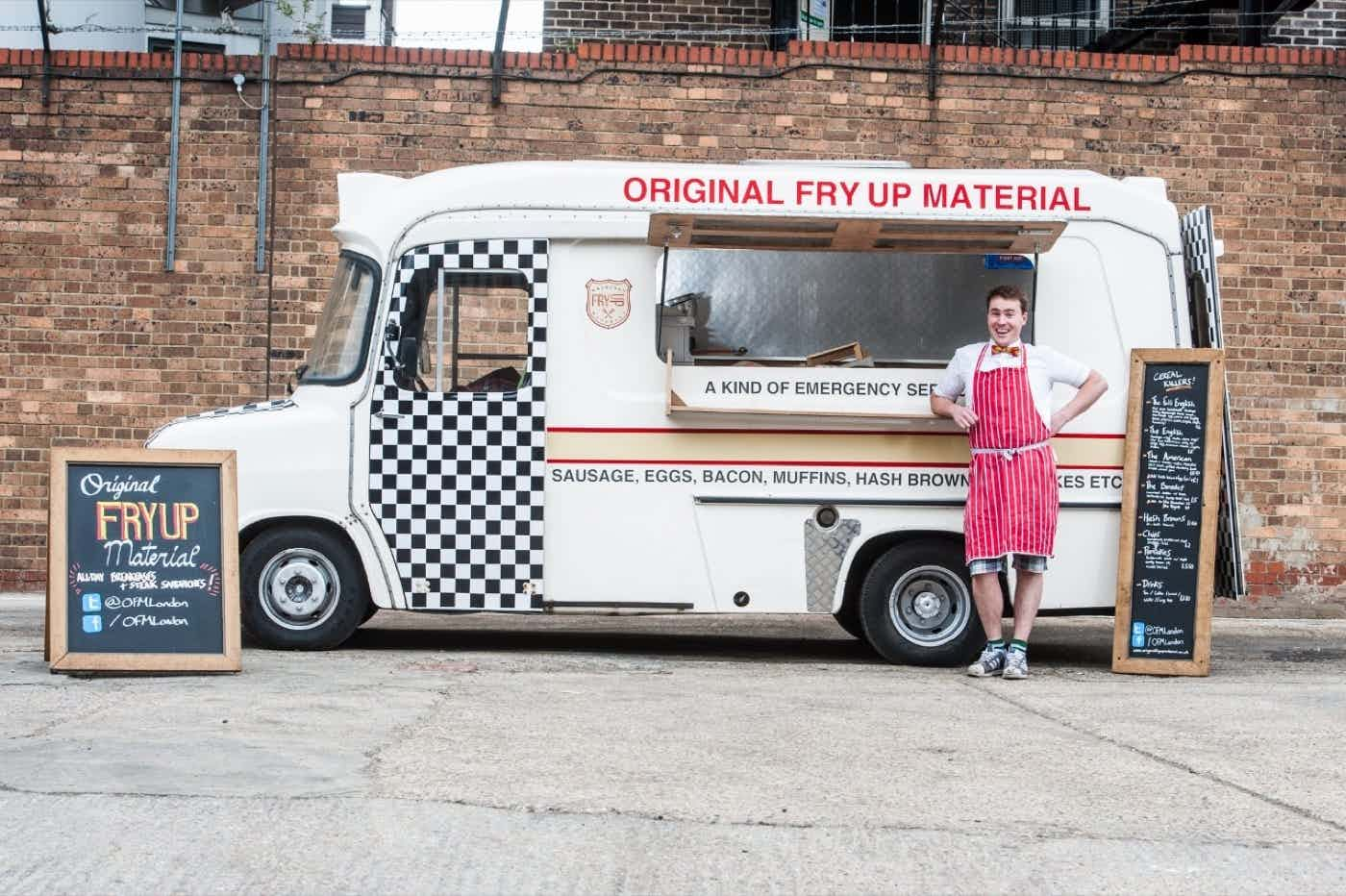 To book any of these street food caterers for your 50th birthday party, simply request to book them on their profile or fill out our simple enquiry form and one of our event pros will give you a call to chat through some finer details of your event!