The best London supper clubs you should really know about
Written by Bella Jolly, Mon 1 May 2023
The supper club renaissance is truly upon us. All across London, supper clubs are positioning themselves as the answer to the perfect Saturday 'night in' as opposed to the age old ritual of going 'out-out' in Shoreditch when the weekend rolls around. London is embracing a new age of food sharing experiences, so if you haven't already, it's time to get involved.
If you want to host an unforgettable evening for your guests that's bursting at the seams with incredible food and great company, take a look at our list of the best London supper clubs in the business:
Dinner Ladies
If you're looking for a supper club stalwart, look no further than Dinner Ladies. This dynamic London-based supper club offers seasonal food that's both delicious and different. These trained chefs serve food from across the globe; their inspiration derives from their experiences teaching cookery in Asia, as well as extensive worldwide travel. Having catered for the likes of Airbnb, Universal, Conde Nast, Soho Revue and Tatler (plus the Togather christmas party no less!), you can rest assured that you and your guests will be in excellent hands. With tailor-made menus including delicious dishes such as their Asian-spiced beef cheeks with potato & carrot 'crabmeat', stir-fried pak choi and five spice jus, there is no way you can go wrong.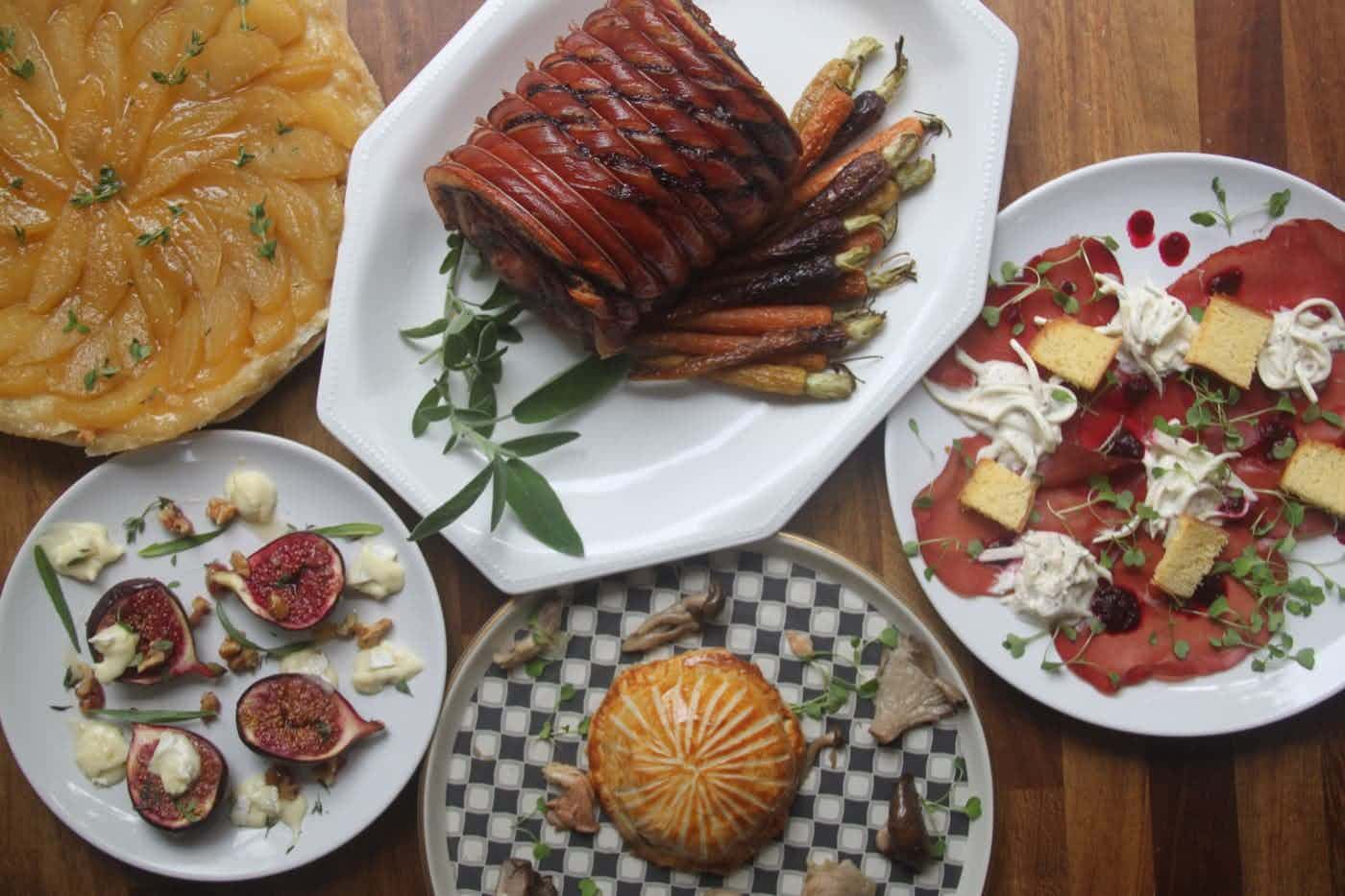 To find out more about Dinner Ladies including their example menus and how to book them, take a look at their Togather profile HERE.
Italian Supper Club
Italian Supper Club owners Toto and Silvio are bringing the Italian tradition of long, relaxed and ruddy delicious dining to London. Combining the founders' fondest food and drink memories of both Italy and London, Italian Supper Club's menu is full of great seasonal food, moreish wine from small family-run vineyards and a unique vibe that only Londoners can bring - open-minded, eager exploration of new things. How does a toasted cereal panna cotta with salted caramel sound? Creativity is at the core of their mission - expect innovative dishes with an atmosphere warmer than Nonna's very own cucina.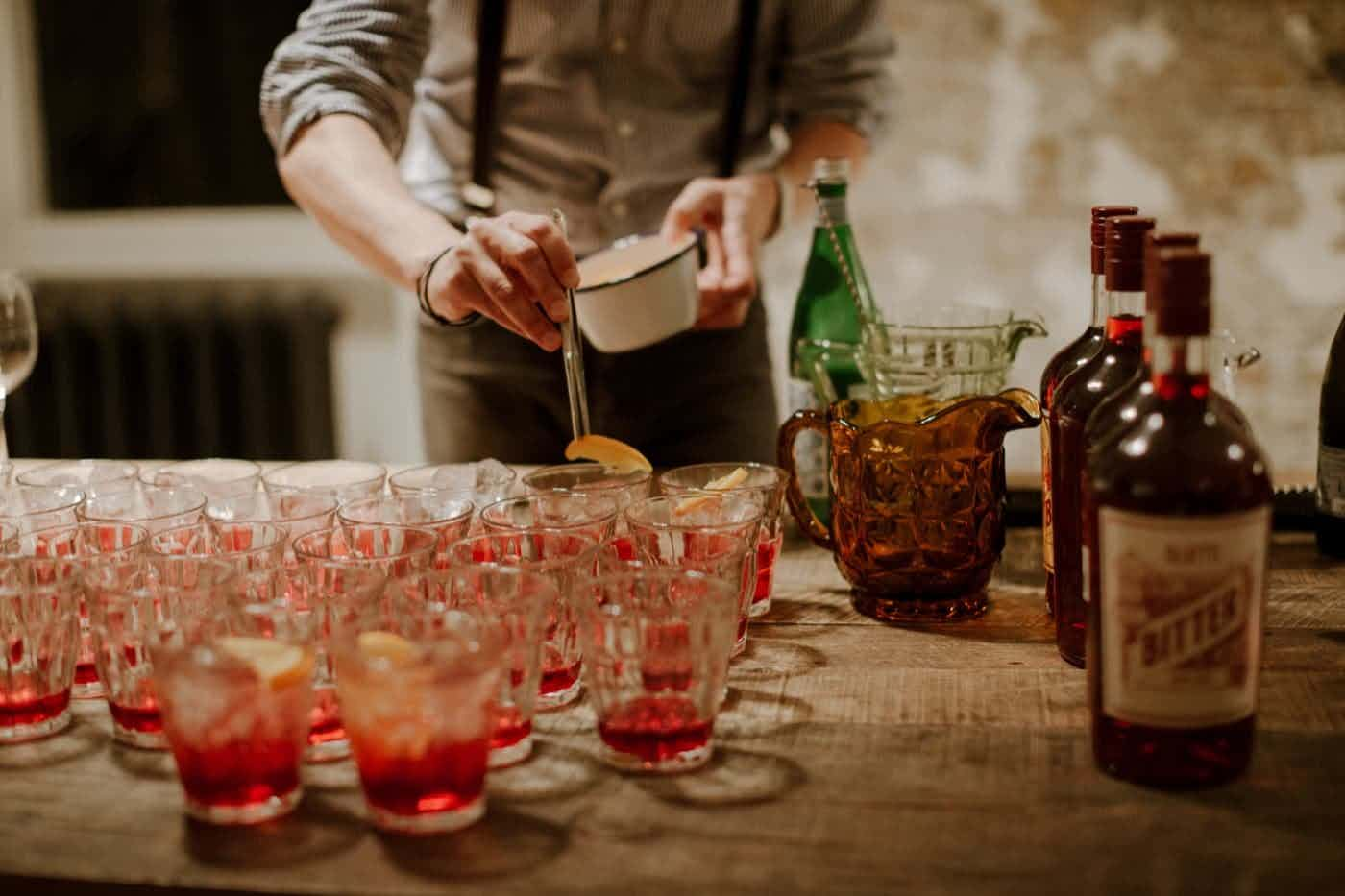 Want to learn more about Italian Supper Club, take a look at their Togather profile HERE.
Smoke & Salt
Smoke & Salt are the epitome of fresh, seasonal British cuisine with a delightful sprinkle of London's diverse international culture. Their small and experienced team have created a menu where flavour takes centre stage with the help of ancient culinary techniques of smoking, curing and preserving. A particular highlight is their incredible shisho lamb shoulder with peas and baby beetroot - you heard it here first. Their drinks pairings are also to die for. Whether you're after cocktails, wines or beers, their head wine-boff-come-mixologist Alex will curate a drinks list just for you. Cheers!
To book Smoke and Salt for your next celebration, check out their Togather profile HERE.
The Waterhouse Project
Described by The Evening Standard as 'Michelin quality without the stuffiness' The Waterhouse Project offers a fantastic 8-course seasonal tasting menu with 5 glasses of paired wines and an aperitif. Each course is greeted with a short introduction by the chef, Gabriel, and carefully paired by sommelier Jonny who is currently training to be a master of wine. This is truly a supper club to impress. All of the food is sourced from the very best suppliers including Androuet London, Fin & Flounder, Lake District Farmers and Norfolk Quail, ensuring that every dish is a cut above. Prepare yourself for some palate-defying experimentation with mind blowing dishes such as their stilton and pear sorbet dish… You're in for a treat.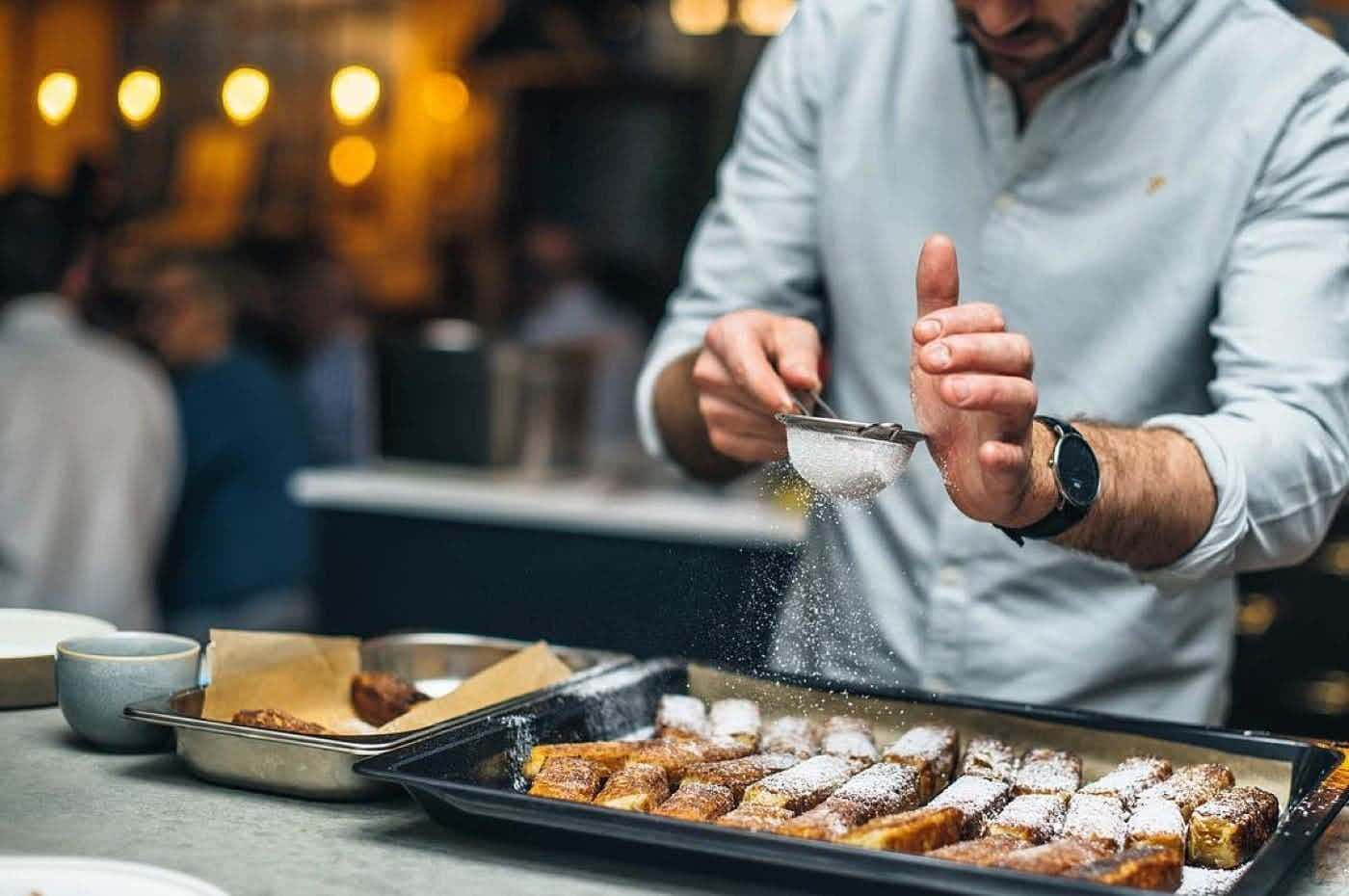 For taste bud sensations beyond belief, take a look at The Waterhouse Project on Togather HERE.
Salty Studio
Adding a pinch of salt to every dish uplifts the flavour - and this is exactly what Salty Studio will do for your event! Their supper clubs revolve around the idea that if you combine all five senses to tell an experiential food story, you won't forget it - these guys really know how to set a scene. Salty Studio work through the medium of food but they also use graphics, design and technology to create their unique experiences to remember. Tell them what you're celebrating and your ideas for your event and they will analyse, translate and transform your celebration into an incredible, interactive edible experience. Intrigued? So were we when we saw 'edible paints, flowers and meringue powder served on a picture frame' on their menu.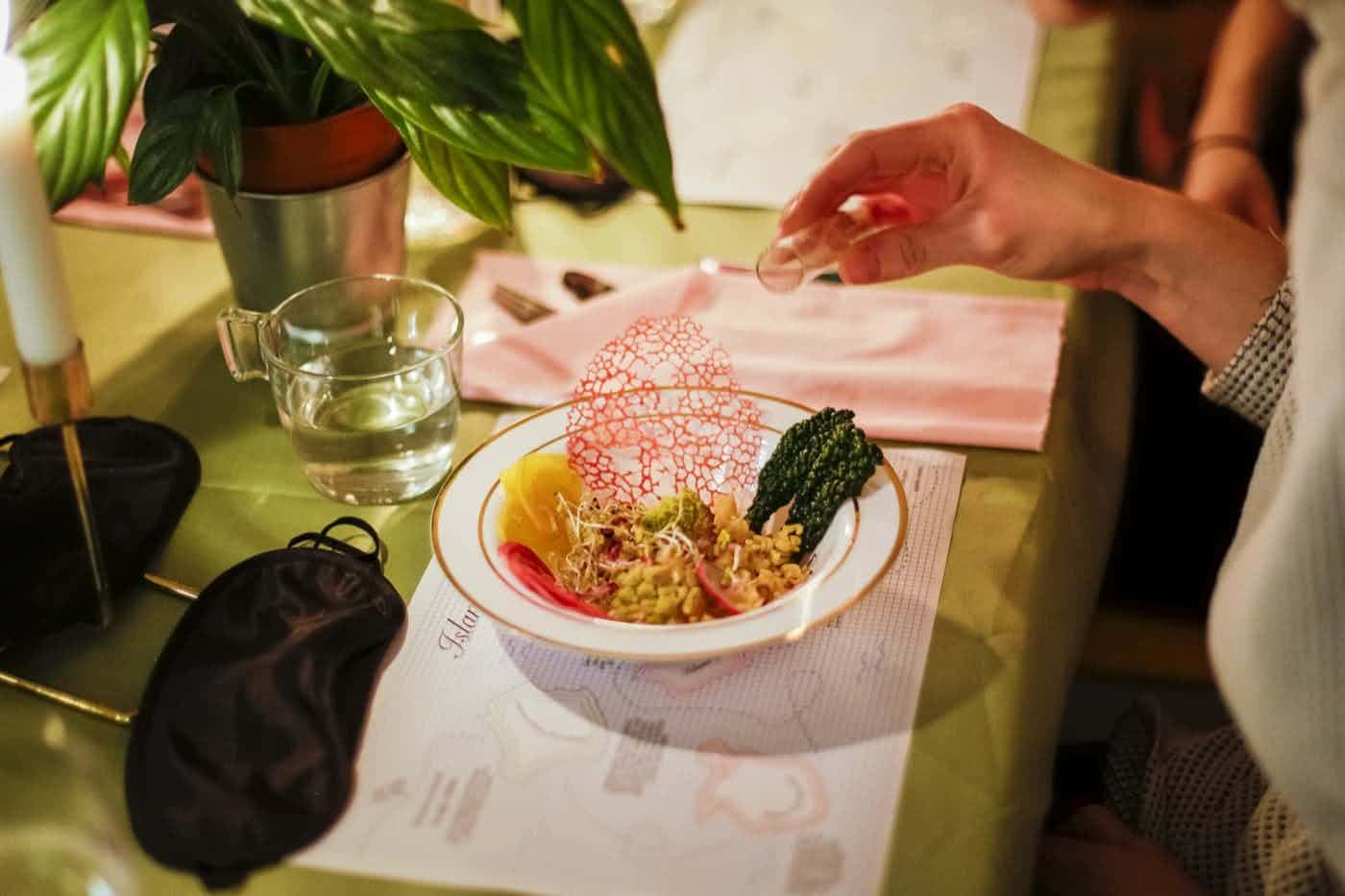 To find out more about Salty Studio including their example menus and how to book them, take a look at their Togather profile HERE.
Eleven98 Hackney
Eleven98 kick off proceedings with a punchy cocktail before your guests settle down to take a pew and delve into a sequence of six carefully curated tasting courses. Everything on Eleven98's menu comes from Hackney, the borough in which chef Aidan Brooks was born and bred. Aidan's interactive style of service means he's on hand to offer insightful details behind each dish as it's presented, explaining to your guests how with every bite they're eating a tiny bit of Hackney. Who's for Hackney-bred Duck with rhubarb and miso butterscotch then?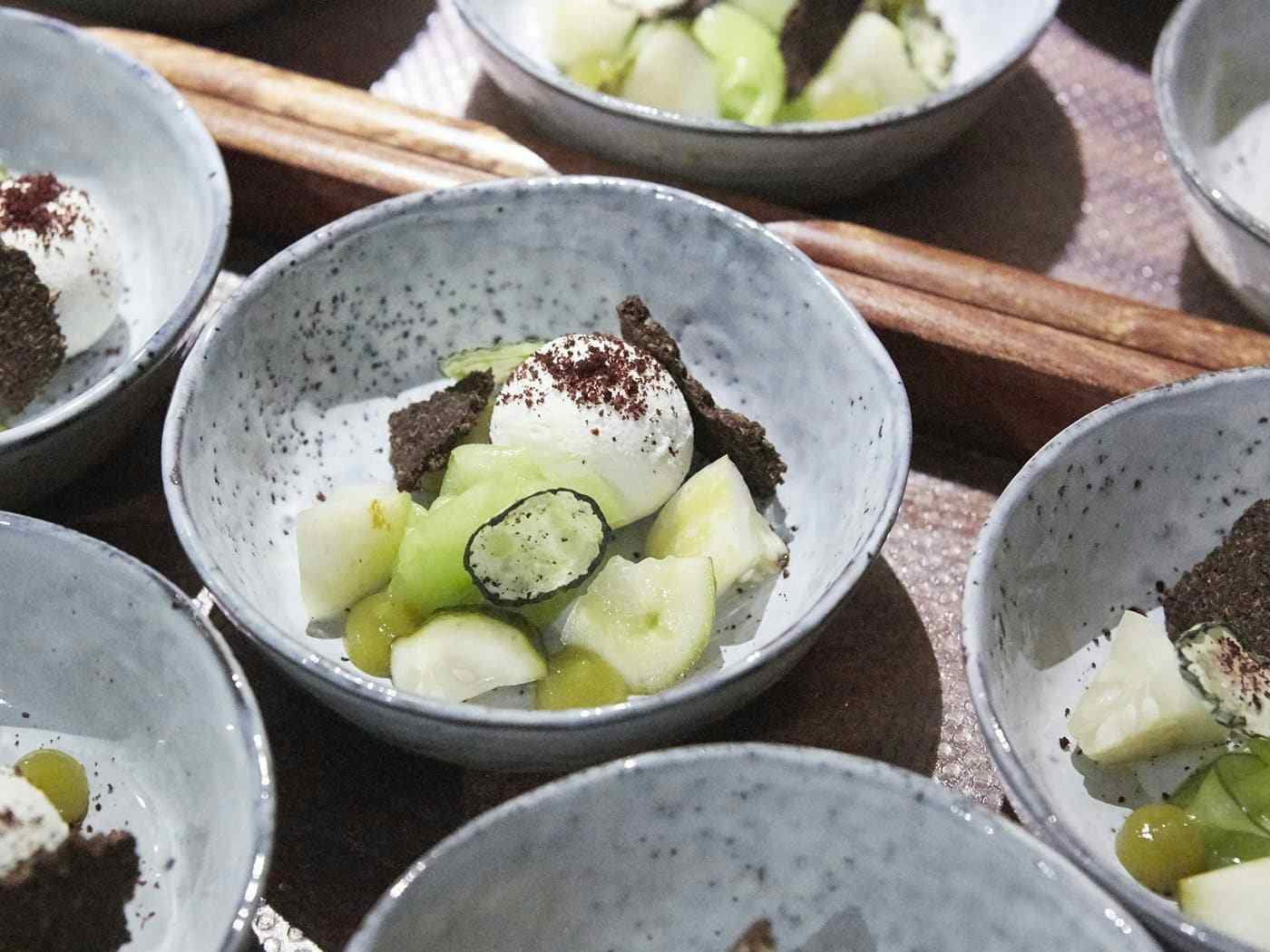 Want to learn more about Eleven98 Hackney, take a look at their Togather profile HERE.
The Kochi Kitchen
A surefire supper club hit, The Kochi Kitchen creates unique dining experiences inspired Kerala, South India. The aim of The Kochi Kitchen is to always bring vibrancy, variety and unbelievable flavours to your plate. The menu includes some completely mind blowing dishes - our favourites were the Keralan coconut dal with tomato salad and aubergine crisps and the cider and cinnamon pork belly with roasted fennel and cumin - need we say more?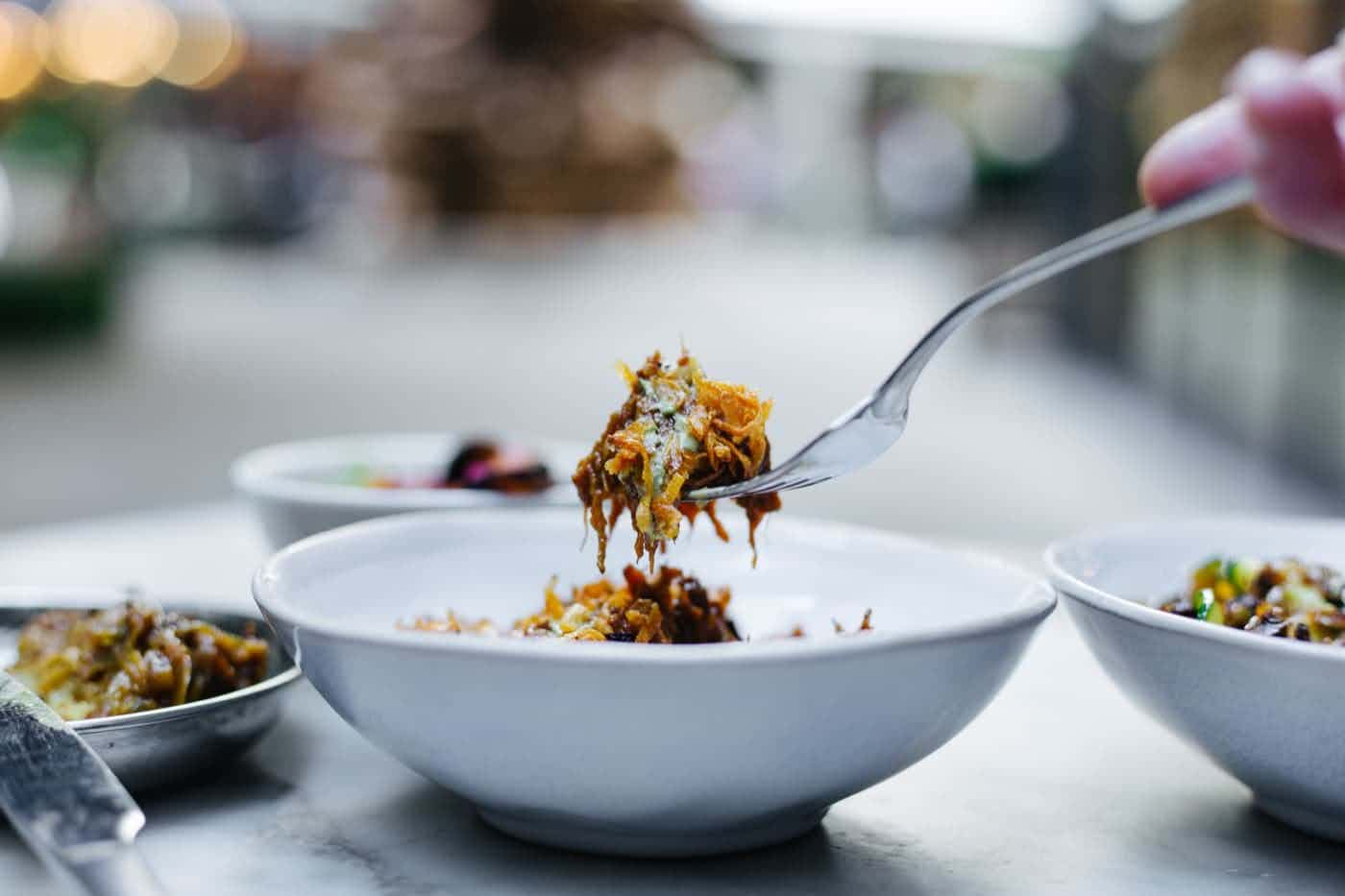 To find out more about The Kochi Kitchen including their example menus and how to book them, take a look at their Togather profile HERE.
Want to see more of our restaurant, private chef, supper club and major brand caterers?
You can browse the menus, pictures and more for all our supper clubs, private chefs, restaurant caterers and street food suppliers HERE.