How to host a Christmas party in your office
Written by Bella Jolly, Tue 19 September 2023
At first glance, your office might not seem like the ideal party destination. Boardrooms, meeting rooms and coffee machines aren't usually top of the priority list for a hot party venue. But when it comes to planning your office Christmas party, we know budgets can be tight and hiring out a venue isn't always possible. 
Don't worry: with the right lineup of food and drink, your guests will get that festive feeling - and with a little imagination, any space can become a winter wonderland.
Here are some ideas to plan an unforgettable Christmas party, inside your office.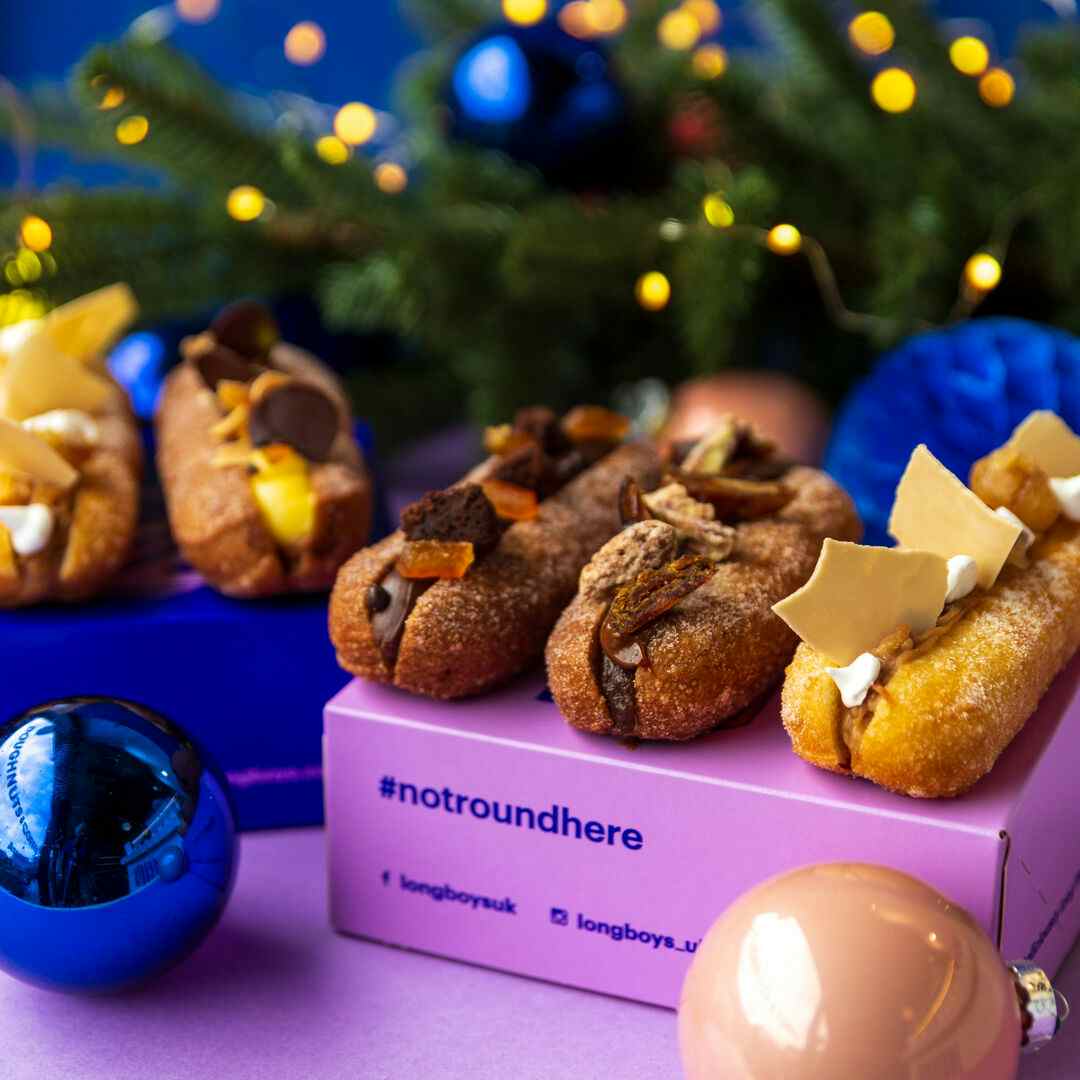 Dazzle with a welcome drink 
Set the tone from the moment your guests arrive with a welcome drink from a mobile bar. Many of our bar suppliers are very used to setting up indoors and some can offer customised branding for bespoke menus or even their bar setup itself. We love Bar None, a sustainable mobile bar company who offer delicious cocktails and mocktails from their eco-friendly setup.  And of course, a classic mulled wine never goes amiss. 
Go bespoke
One of the best things about working with small businesses for your Christmas party is the ability to tailor their offering to perfectly fit your team. Chat to your suppliers about bespoke cocktails, branded menus, or even branded setups: it's a great way to make sure that your event looks slick and streamlined even if you're using multiple different suppliers. 
Circulate canapés
Offices aren't always equipped for a full sit-down Christmas dinner for your whole team, so fun festive canapés are a great option to allow your guests to mingle while enjoying top notch food. Just remember to speak to your supplier about what kitchen facilities are available in your office. Alternatively, go for sweet treats that don't need to be prepared on site but can make great visual displays - we LOVE Longboys for this.
Trend of the year: Grazing Boards
Where space is limited, grazing boards and tables make a memorable visual impact and allow for a variety of different dietary requirements to be catered for. We're finding that our customers are loving cheese and charcuterie grazing tables and platters to set the tone for a sophisticated but casual affair. 
Bring in a photobooth 
Trust us, this is going to be a Christmas party to remember, so you'll want a way to capture the memories. While a photographer is a great option, hiring a photobooth is a very popular way to give guests a little extra entertainment - as well as a memento of your festive party.