The juiciest Jerk: our favourite Caribbean street food traders
Written by Ilana Sacks, Thu 20 September 2018
From the juiciest Jamaican Jerk to the silkiest Mauritian curries, we've got a creative collection of Caribbean street food traders, perfect for all sorts of events, from wedding receptions to 50th birthday parties!
Mama's Jerk
Passionate about everything jerk, Mama's Jerk are famous for their outrageously succulent and fiery 24-hour marinated jerk smoked chicken, given the title of 'London's best jerk chicken' by both the Evening Standard and Time Out! The rest of their menu is innovative and authentic all at the same time, with Caribbean favourites like sweet potato cakes with hot pepper pickle, as well as a number of tasty fish and vegetarian dishes. Mama's Jerk make their own jerk sauce using a secret recipe that's been passed down through generations from Mama Charlotte.
We love the Jerk BBQ Chicken Wrap… a hot wrap filled with sweet corn, cucumber, coconut, tomatoes and jerk chicken, served with jerk BBQ sauce, hot pepper pickle and mango mayo.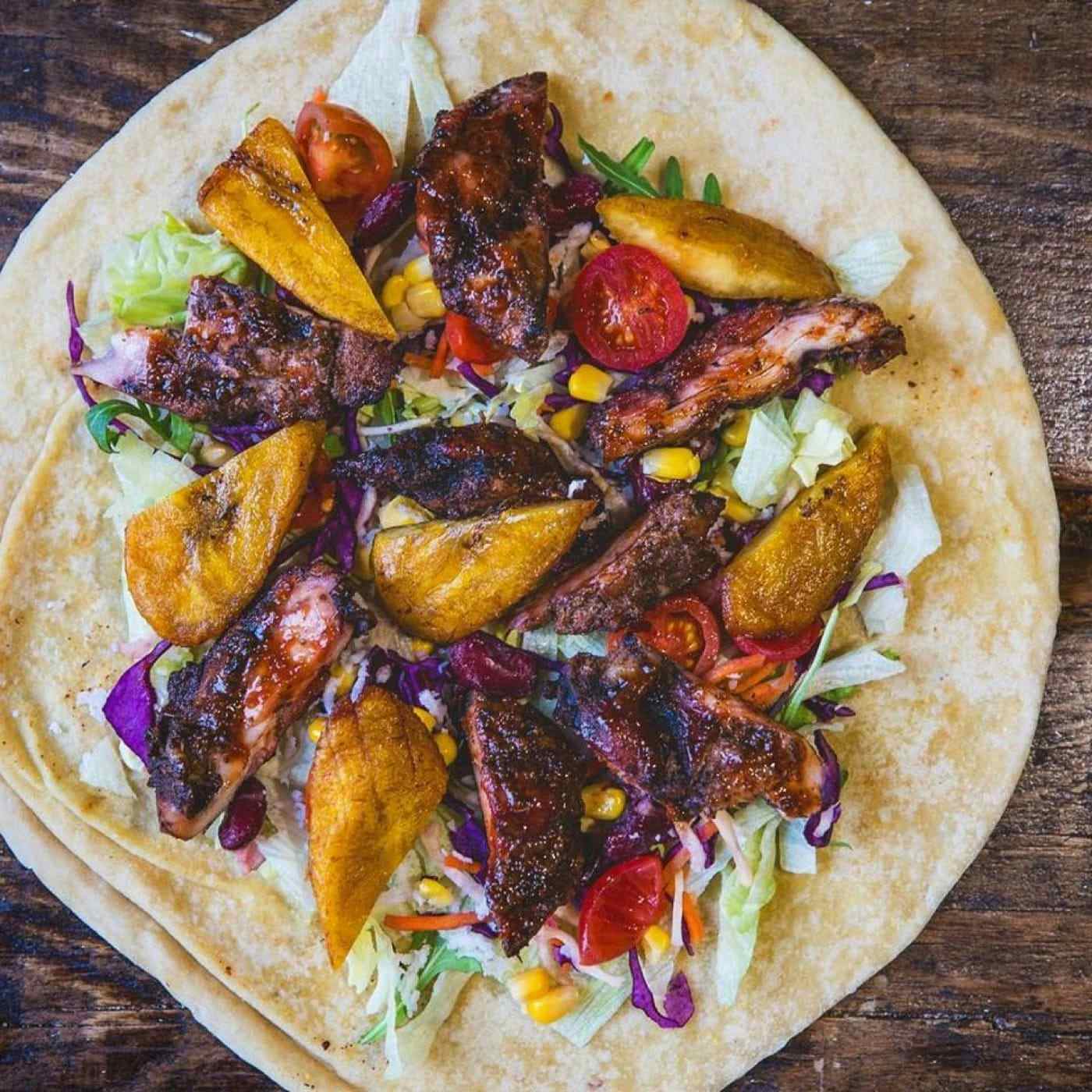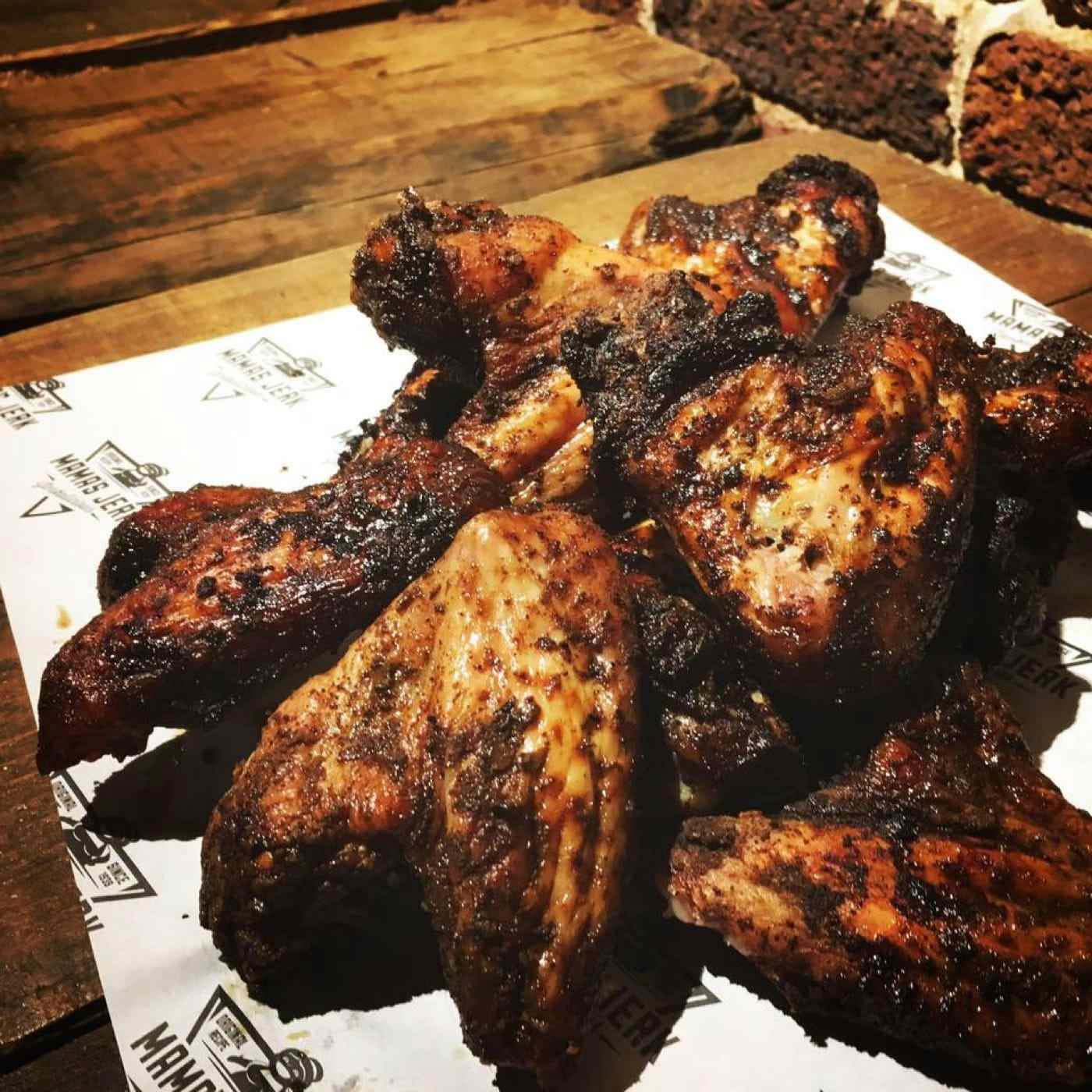 Artel's
Artel's are aiming to present Caribbean cuisine in a totally new light by making classic Jamaican street food dishes from old family recipes with an original contemporary spin. Their menu is simple but 100% delicious, filled with succulent meats, colourful vegetables and plenty of flavour.
We love the Pork Belly Roll… diced pork belly with slaw, Artel's mayo, jerk sauce and crispy plantain on a sweet toasted bun. We'll take some Thyme and Chilli Salt Fries on the side too!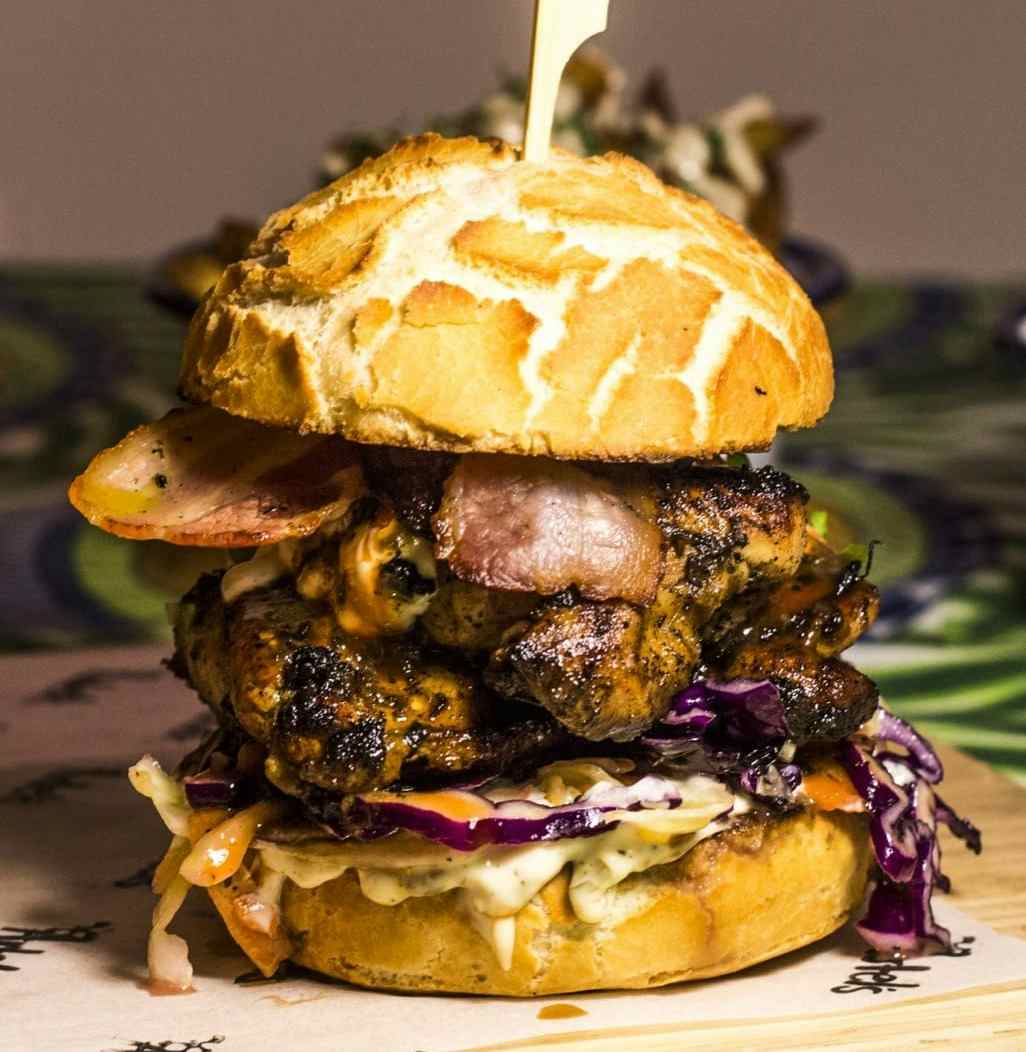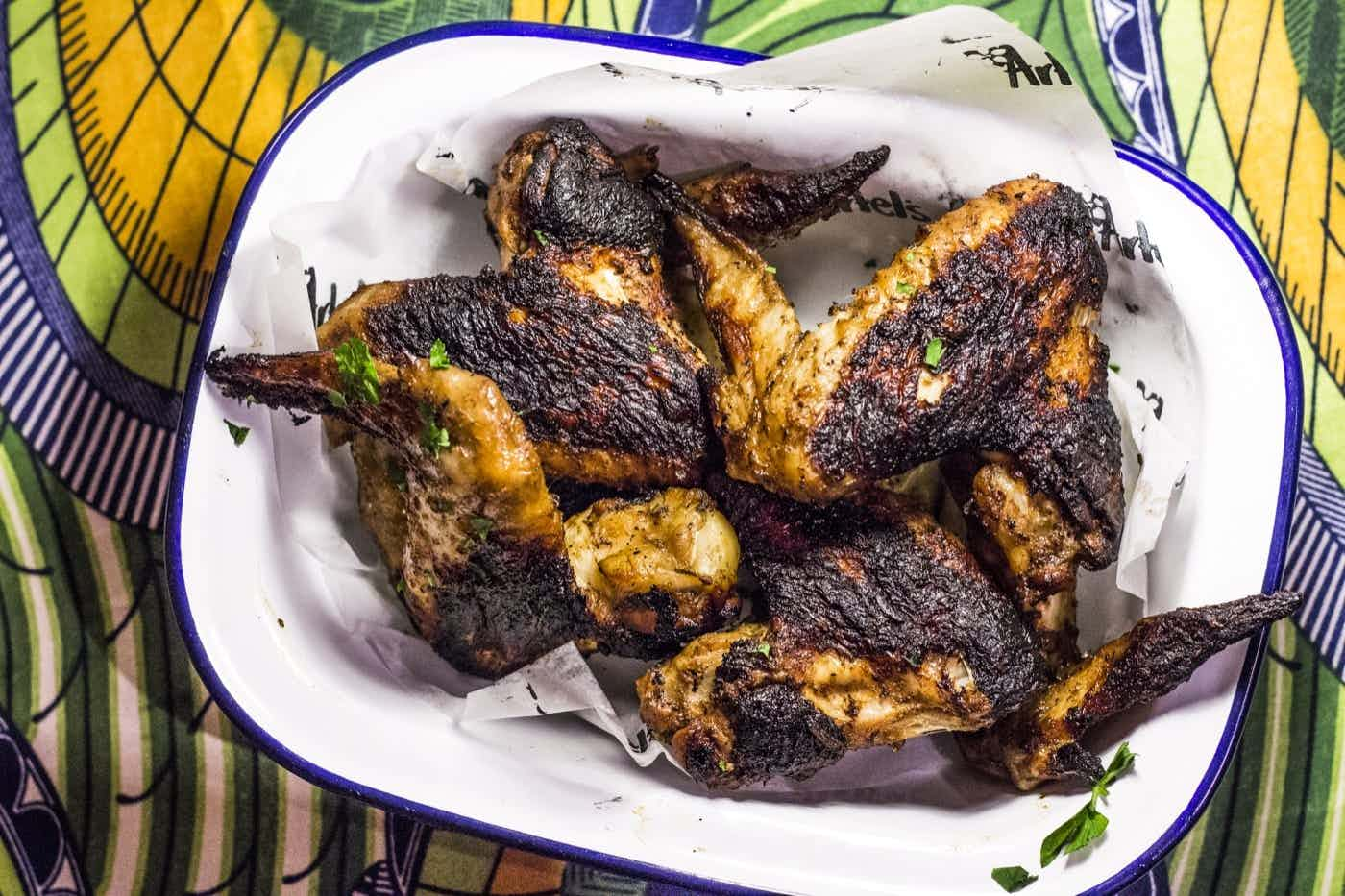 Dookie's Grill
With one of the most unique and fascinating menus we've seen, Dookie's Grill make popular street food dishes with a Caribbean twist, filling their food with vibrant Caribbean flavour. With a cult following at weekly markets throughout London, thanks to their own incredible jerk sauce and tasty food, they can also serve up their epic dishes at any kind of private and public event.
We love the Nuff Tingz Chicken Burger… succulent barbecue chicken thighs with a plantain and smoked pineapple hash brown, cheese and signature jerk sauce in a buttery brioche bun.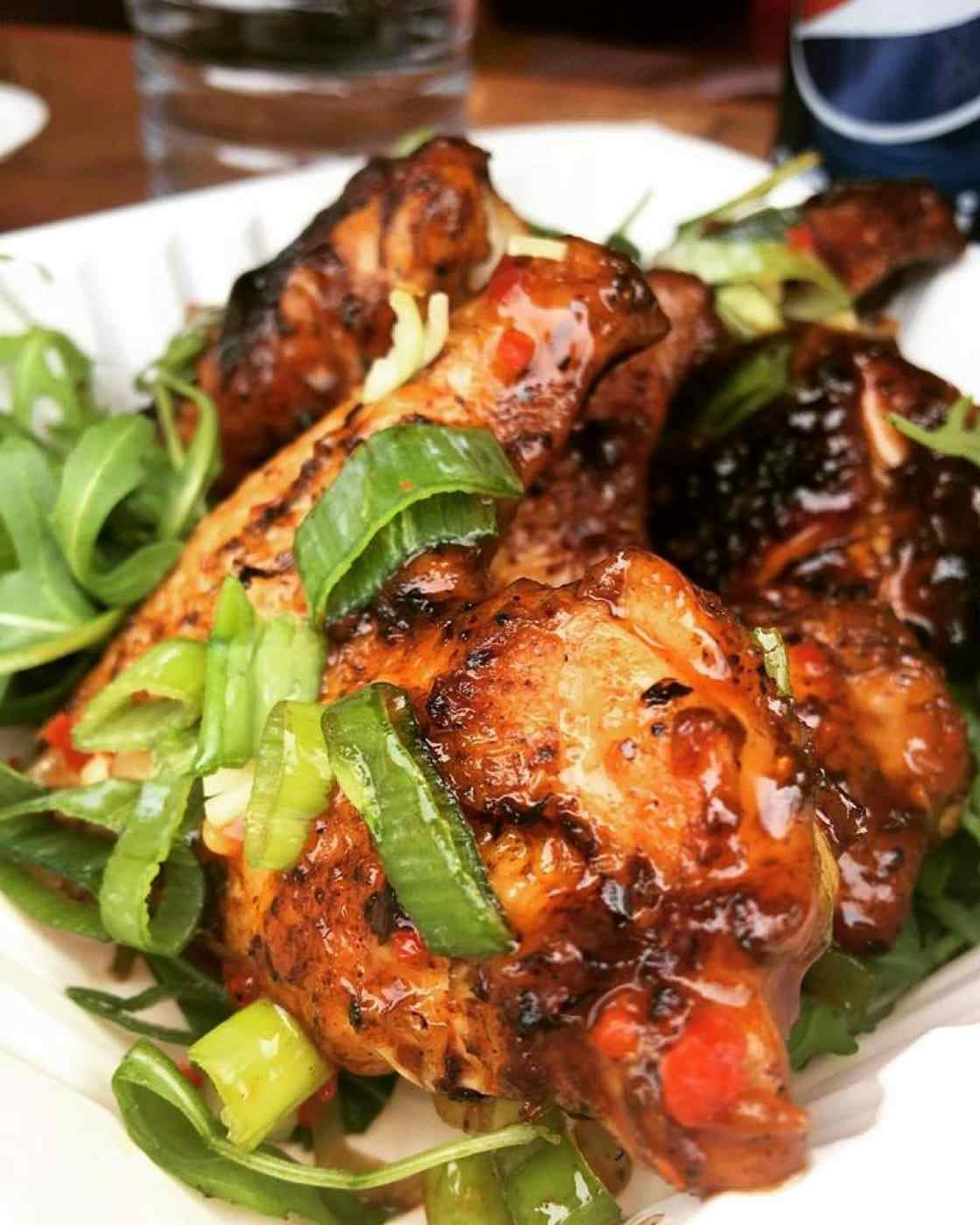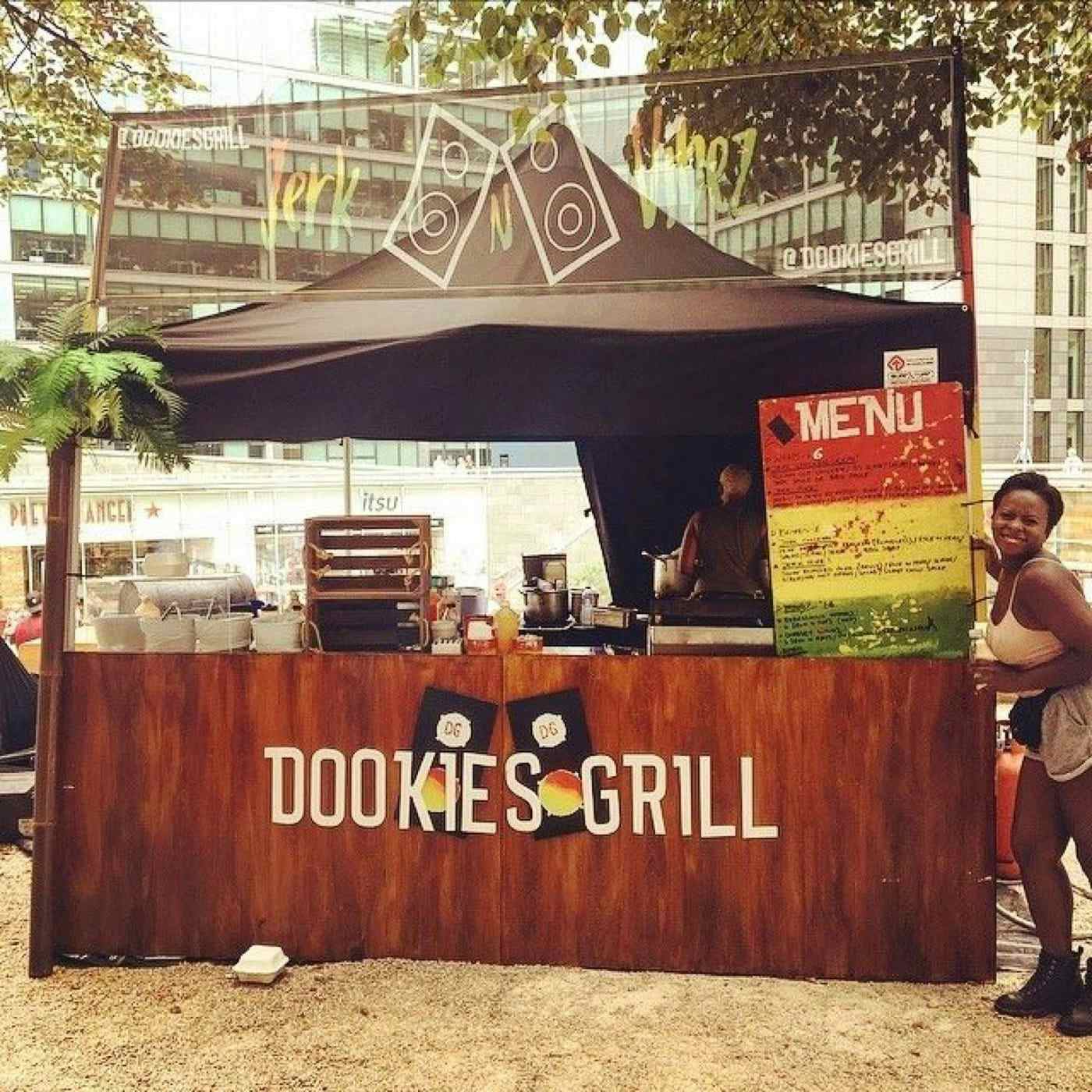 Mama Jacq's
Thanks to their big and bold Caribbean flavours, homemade bottled hot sauce and their ethos of only using the freshest, locally sourced ingredients, Mama Jacq's have become one of the most loved street food traders in London. If you're hiring them for a party, you'll love their flexibility and pride in creating a bespoke menu just for you.
We love the Vegan Tropical Taco… an organic taco shell filled with marinated vegan mince, avocado, crispy lettuce, red onion, mango salsa and vegan cheese.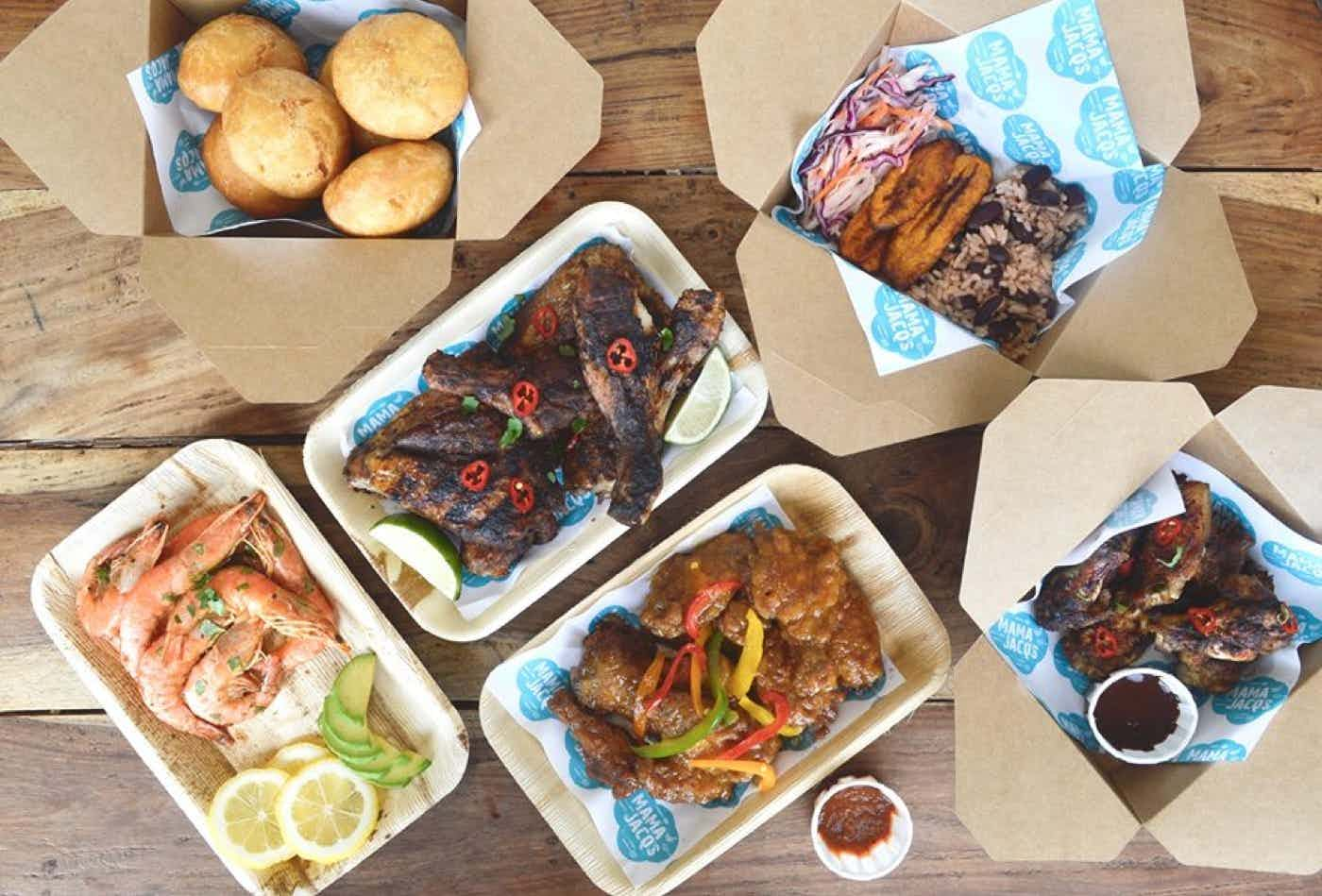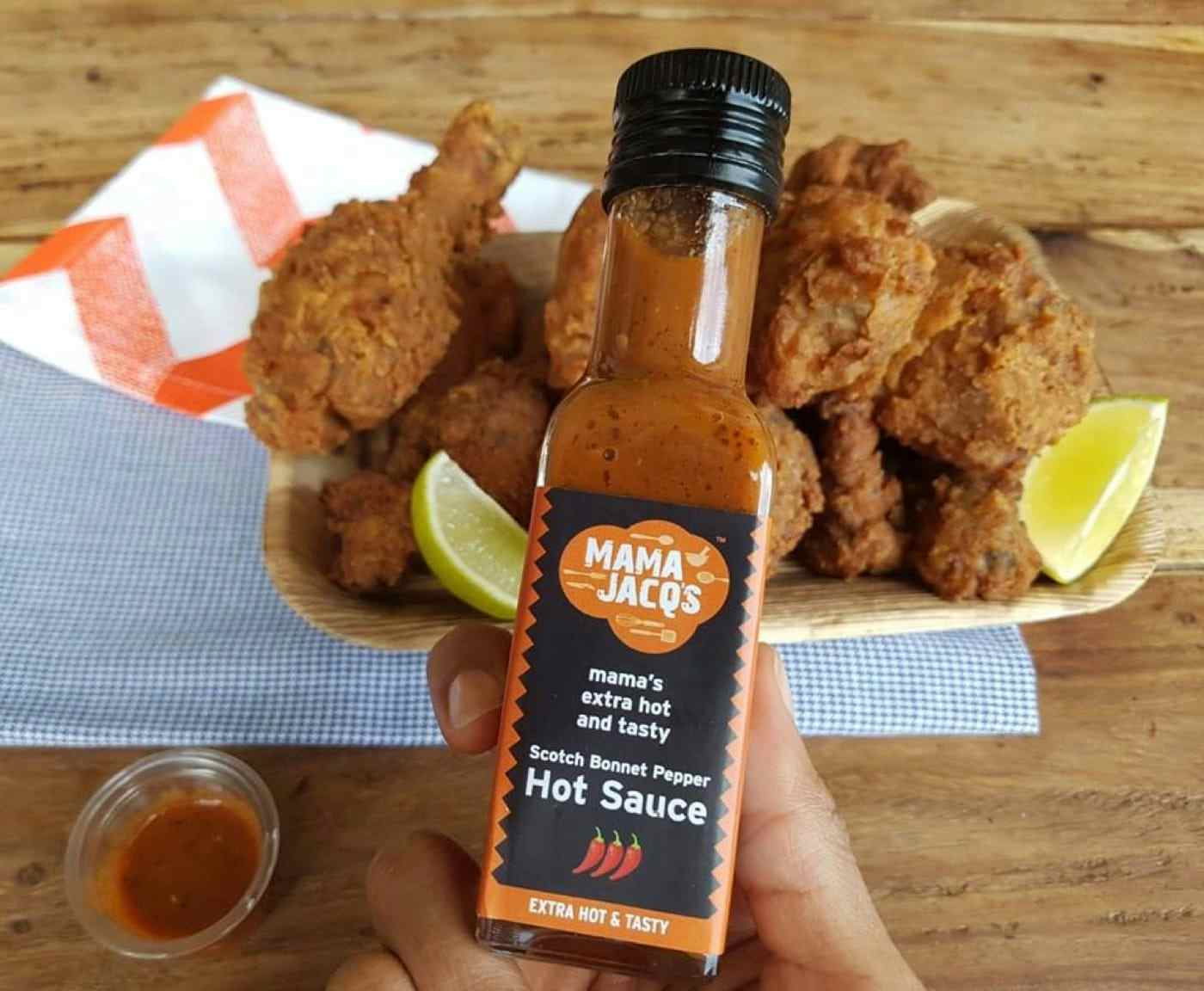 Roti Pan Kitchen
Dal puri roti is a flatbread filled with grilled meat or aromatic veggies with yellow split peas and spices… and this is what Roti Pan Kitchen does best! With roti skins made daily and fillings cooked right before you in giant pans at their stall, they focus on providing the freshest food that promises a flavour explosion. Their delicious vegan roti is made with a creamy chickpea curry with potatoes and spinach, sprinkled with coriander.
We love the Jerk Pork Roti… juicy pork belly with maple syrup, marinated in a special jerk seasoning, with a side of fried plantains.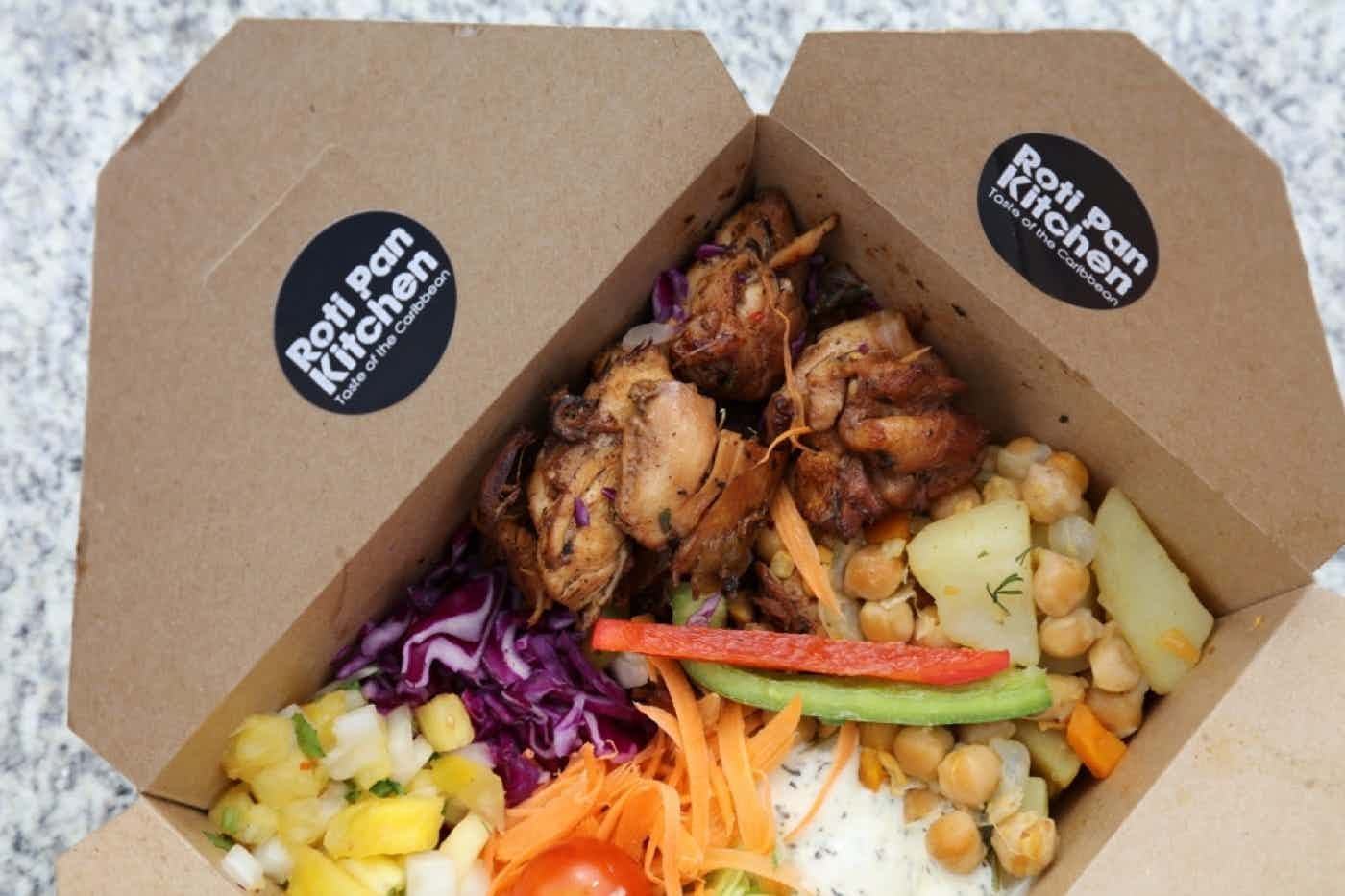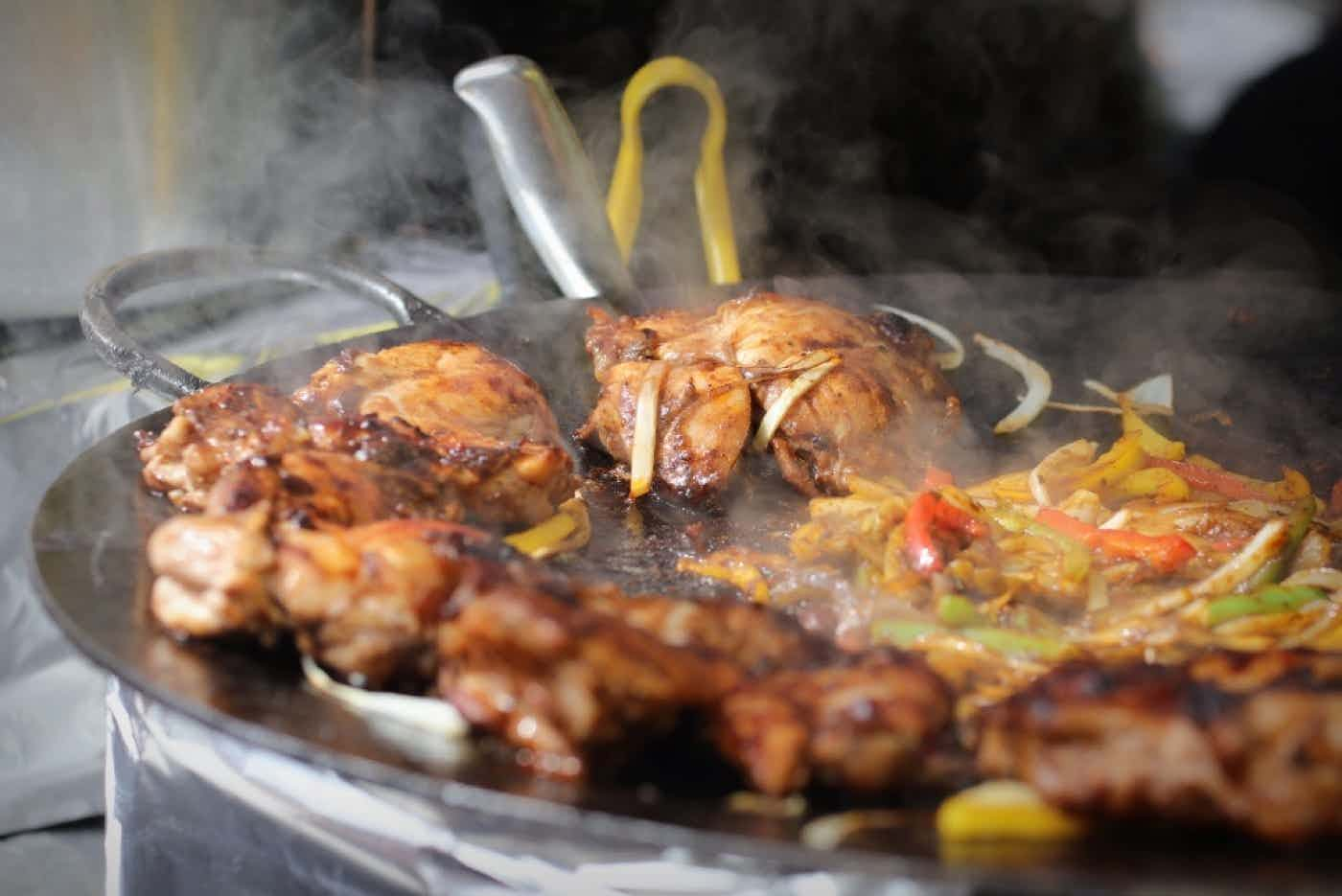 Coco Labelle
Possibly one of London's most stunning food trucks, Coco Labelle specialise in the cuisine of Mauritius, Jamaica and Sicily, creating mouthwatering dishes and canapes for all sorts of events. This is the ultimate fusion food and they've even cooked for Michael Roux Jr! Their menu can be tailored for your event, but from bowl food and salads to canapes and hot snacks, we can guarantee that everything is delicious.
We love the Mauritian salted cod in creole sauce and the Jamaican sweet potato and butter bean curry.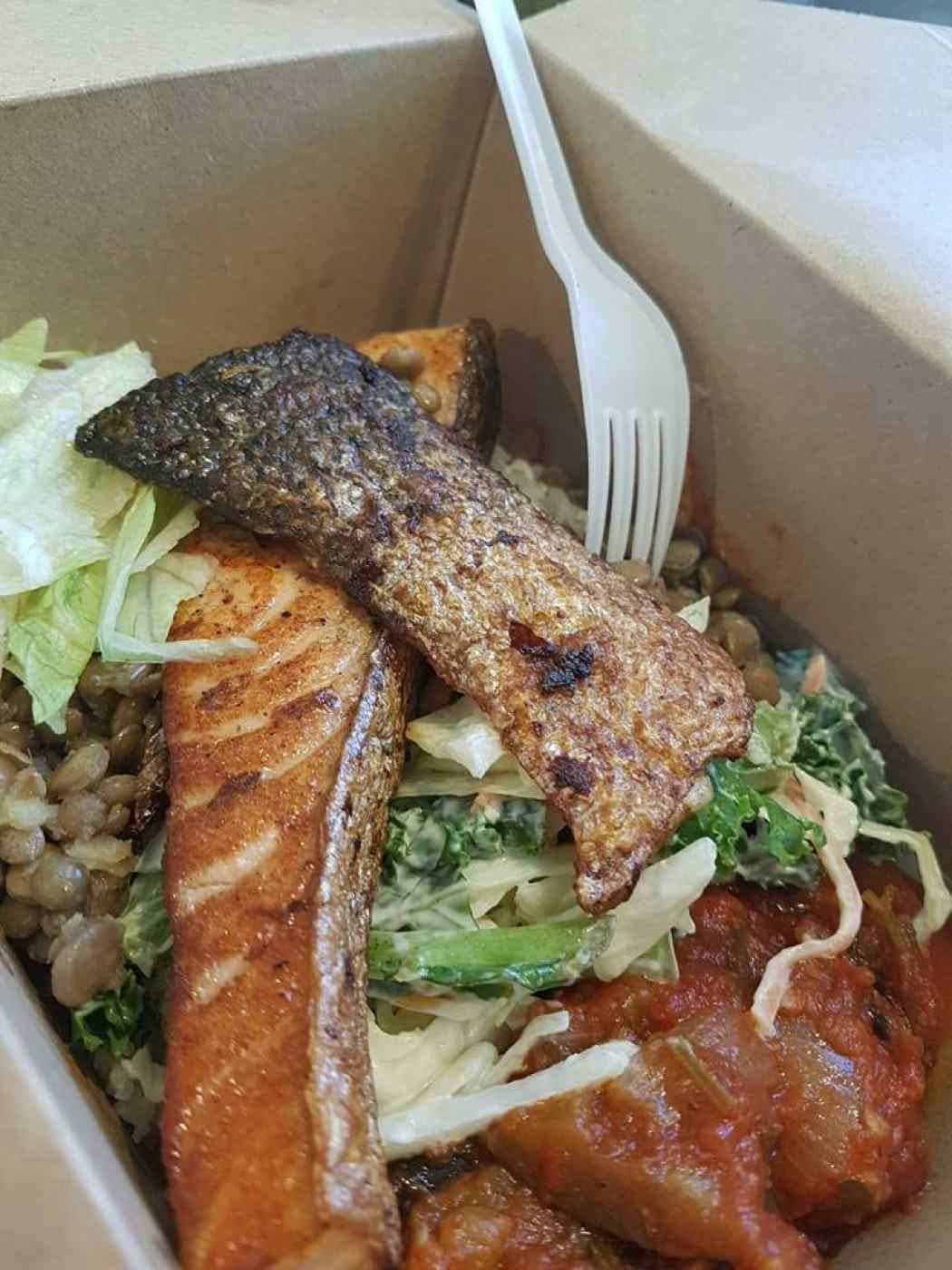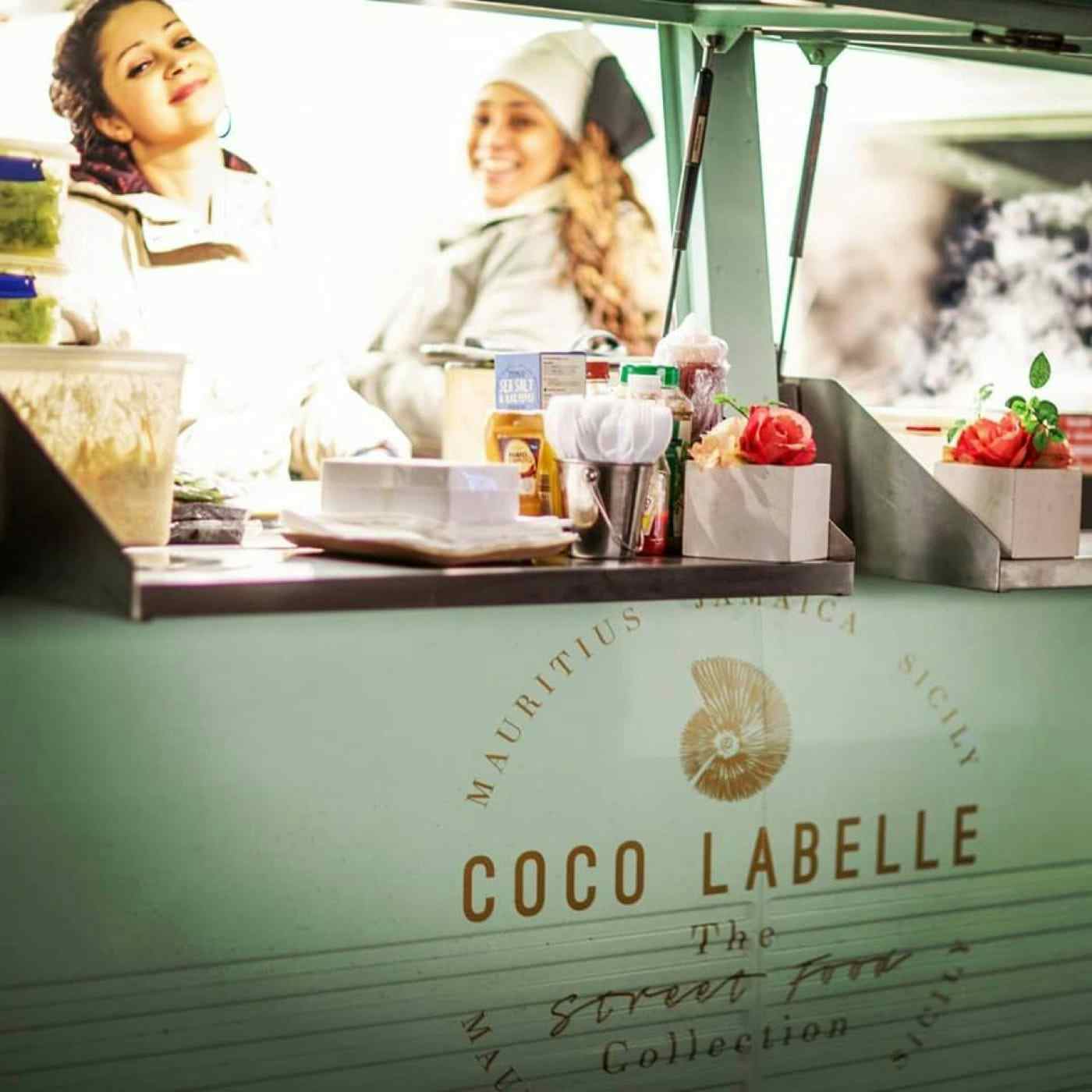 You can book any of these awesome Caribbean street food caterers by filling out our simple enquiry form. Did you know that we also have a great portfolio of dessert caterers and mobile bars to complete your event?