The top 30th birthday party ideas to celebrate in style
Written by Laurence Jones, Mon 29 July 2019
Hitting your 30th birthday is now one of the biggest celebratory milestones in a person's lifetime. Forget your graduation and your Nan and Grandad's 50th wedding anniversary, the big 3-0 means party time business and then some. So how are you going to throw a 30th birthday party that'll go down in history?
Let's be honest, you couldn't afford to go big in your twenties so now's the time to see in your next decade with a bang. Once you've found a weekend where you and your friends are wedding free - we know, it's hard - you need to send out those 'save the dates' and get planning. To give you a helping hand, we've pulled together your 30th birthday party ideas bible! From 30th birthday party themes to incredible decor, unforgettable food and a legendary playlist to get everyone up on their feet, we've got you covered.
30th Birthday Party Theme Ideas
No party is complete without a theme, and your 30th is no exception! You'll actually find that choosing a theme from the offset will help to kickstart your planning and put the party planning wheels in motion. Take a look at some of our favourite 30th birthday party themes below for inspo - you got this!
Alphabet Theme: A great way to test your guests' creativity is to get them to think up an outfit choice based around the first letter of your name. Is it your 30th coming up soon Paul? Expect to see Princesses, Pigeons and Pumpkins at your big bash.
80/90s Theme: You 1989-ers just made the cut on this one! Celebrate in style by harking back to your glorious birth decade. Whilst Spice Girl outfits and leg warmers will be in full force, this theme is ALL ABOUT THE MUSIC!
Say Goodbye to your Roaring 20s Theme: Looking to throw a 30th birthday party with a certain je ne sais quois? A 20s theme oozes elegance - especially after all the Great Gatsby glamour hype of late. We're talking art deco, we're talking flapper dresses and we are 100% talking the Charlston dahling.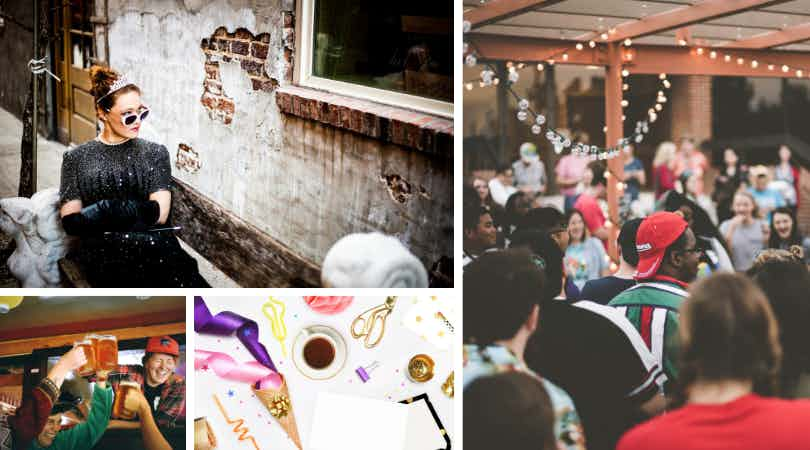 30th Birthday Party Food Ideas
We all get the midnight munchies at a party and after dancing the night away, your guests will definitely need to fuel up. Feast your eyes on our top foodie picks that'll get all your guests in the party spirit!
Hire A Food Truck: If you're searching for a centrepiece for your 30th birthday party, you just found it. Is there a cooler way to celebrate than to have a food truck pull up to the curb? From wood-fired pizzas to smoky barbeques and tasty tacos, the possibilities are endless!
Hold A Midnight Feast: Throwback to your younger days and go all out on a midnight feast for your guests. Supper clubs are an incredible way to do put on an amazing spread, with no stress on your part - just ridiculously delicious food! Plus, if you speak to the team when deciding the menu, they're sure to help you personalise the dishes for your birthday supper! Browse some of the best HERE.
Time To Taco: Want to get your hands a little dirty? Why not get all of your friends involved with a 'Make Your Own Taco' station!? With a little prep of salsa, guac, a tub of sour cream and some other funky garnishes, there's nothing like a little interactivity to get your guests talking!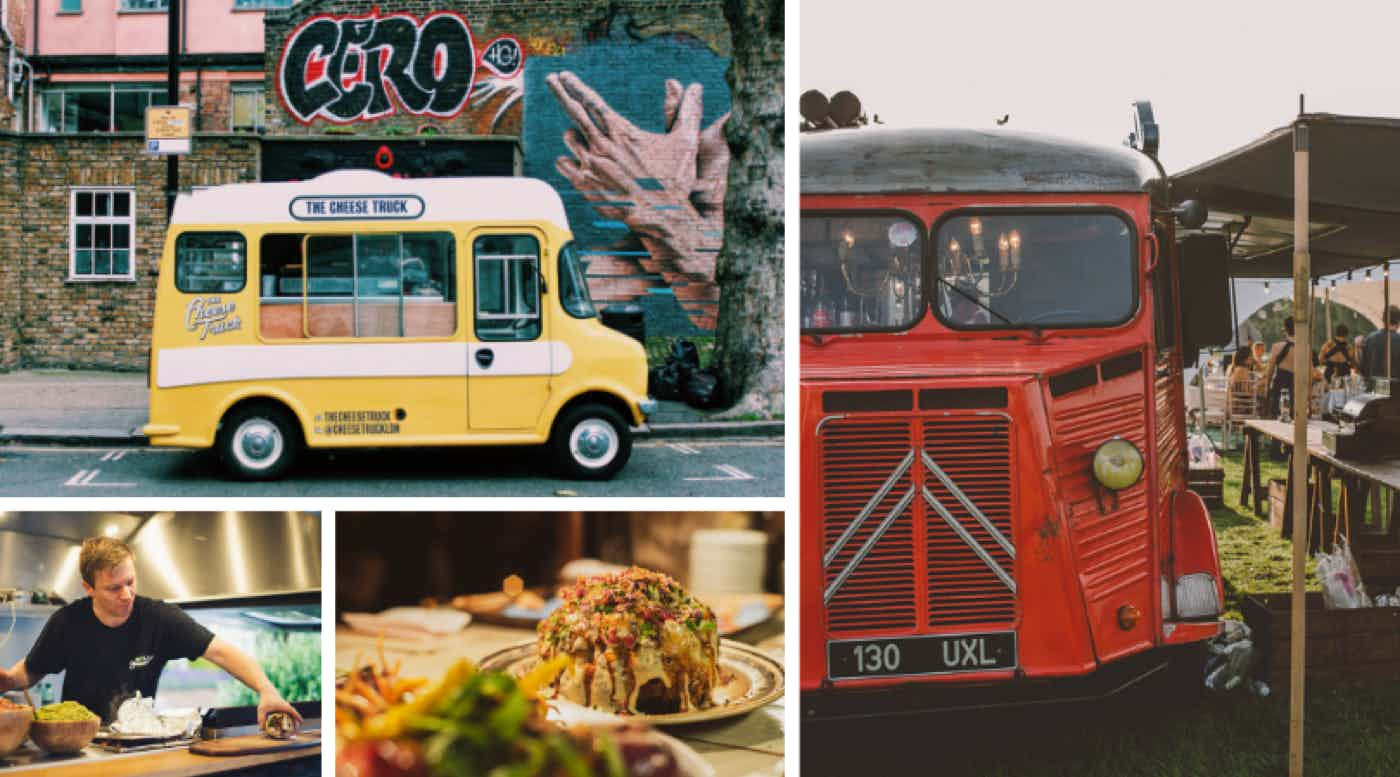 30th Birthday Party Decoration Ideas
Now you've got your theme and food sorted, it's time to double down on the decor. If you have a theme, you can go ham on decorations to bring it to life, but make sure you have all of the birthday party essentials! Is it even your 30th if you don't have some banners and signs to let people know? Instead of buying a carload of balloons, you could get some huge, colourful number 30 balloons - if that isn't an Insta opportunity, we don't know what is! Here's some more 30th birthday party decoration ideas you should have a look into:
Photobooth

Garlands / Bunting

Flowers

Fairy lights

Candles

Photo Wall: your little baby face right up until your ripe old age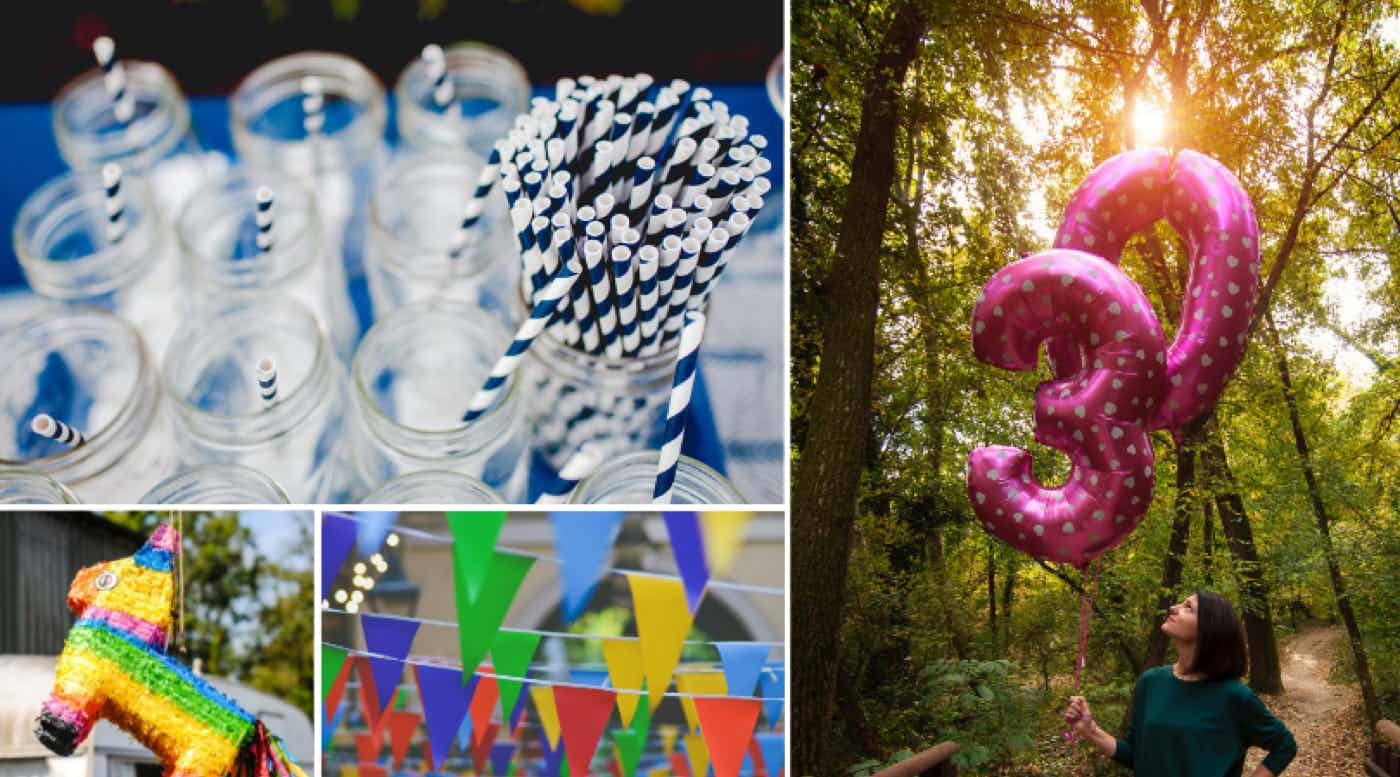 30th Birthday Party Music Ideas
Arguably the most important element that can make or break a party, your party music requires some serious thought. Whether you have your own deadly set of speakers and are equipped with an aux cable or you're on the hunt for a professional musician, take a look at our suggestions below!
Hire A Musician: If you're worried about your guests kicking off at your questionable music tastes, let the professionals take the wheel. You could hire an old school DJ to fulfil all your 90s themed dreams, a Mariachi band to bring a little fiesta or even an acoustic soloist to bring some chilled vibes to proceedings!
Make A Serious Spotify Playlist: Yes, you heard us - and you can do this! If you're throwing your 30th birthday party at home and you've got the whole audio shebang, why not make a playlist to die for and control the tunes yourself? You could even have a playlist made up of every Number 1 on your glorious day of birth for the last 30 years - there'll be some guaranteed bangers in there.
Set Up A Karaoke Booth: You can obviously have the beats blasting elsewhere but an eternal crowd pleaser is the trusty karaoke setup! You can hire these really easily across the UK and they can be assembled in no time. Make sure you reserve time on the mic though, you won't be able to stop your guests hogging the mic!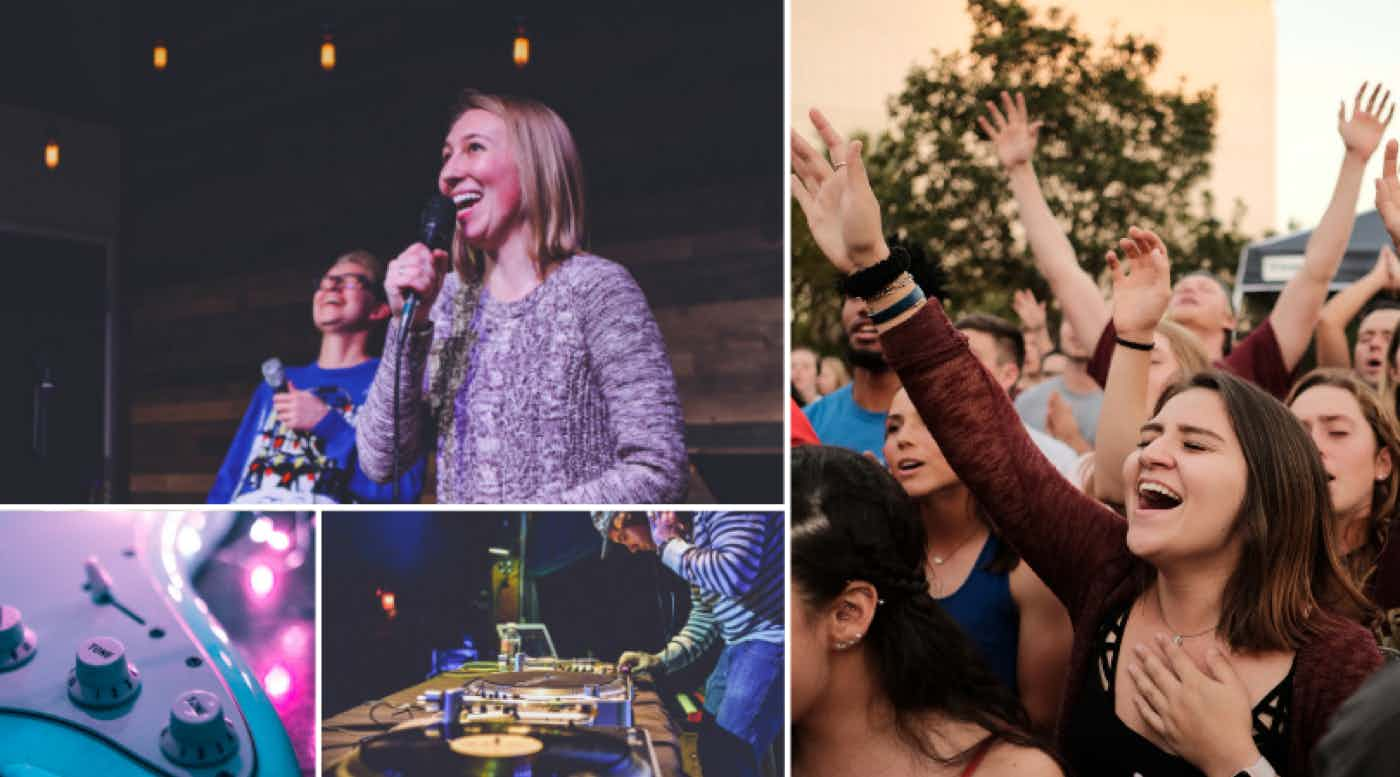 30th Birthday Party Drinks Ideas
Your 30th birthday party is set to be the event of the year, so don't tell your guests to bring their own crate - you're not a fresher anymore! If you're looking for a unique way to get the drinks flowing at your big bash, here's some top tipple tips to whet your whistle:
Serve A Signature Cocktail: Obviously beer, bubbles and bottles of vin will be dotted around your party, but to make a real statement on your big 3-0 you're going to want at least one signature cocktail on the menu - preferably named after yourself! Whether you are stocking the bar or you want to hire a bar, think about what drink represents you. Funny girl? It's got to be a bellini twist! Lads' lad? Why not look for unique take on a Dark & Stormy?
Hire A Mobile Bar: The ultimate party starter with zero stress. Whether you're looking for a serve yourself beer tap truck, Piña Coladas served from a giant golden pineapple bar or just a banging fully stocked mobile bar to get the drinks flowing, hiring a mobile bar is sure to make your event go down in history! Not sure where to start? Explore our incredible selection HERE.
Have A Killer Soft Drink Option: It's 2019 so there is sure to be some woke people out there who are proudly teetotal. We've noticed a huge uptick in the popularity of non-alcoholic drinks in the past 12 months so it's definitely worth considering serving something a little more than coke and lemonade. Mocktails, 0% beers and non-alcoholic punch should definitely have a place on your bar menu!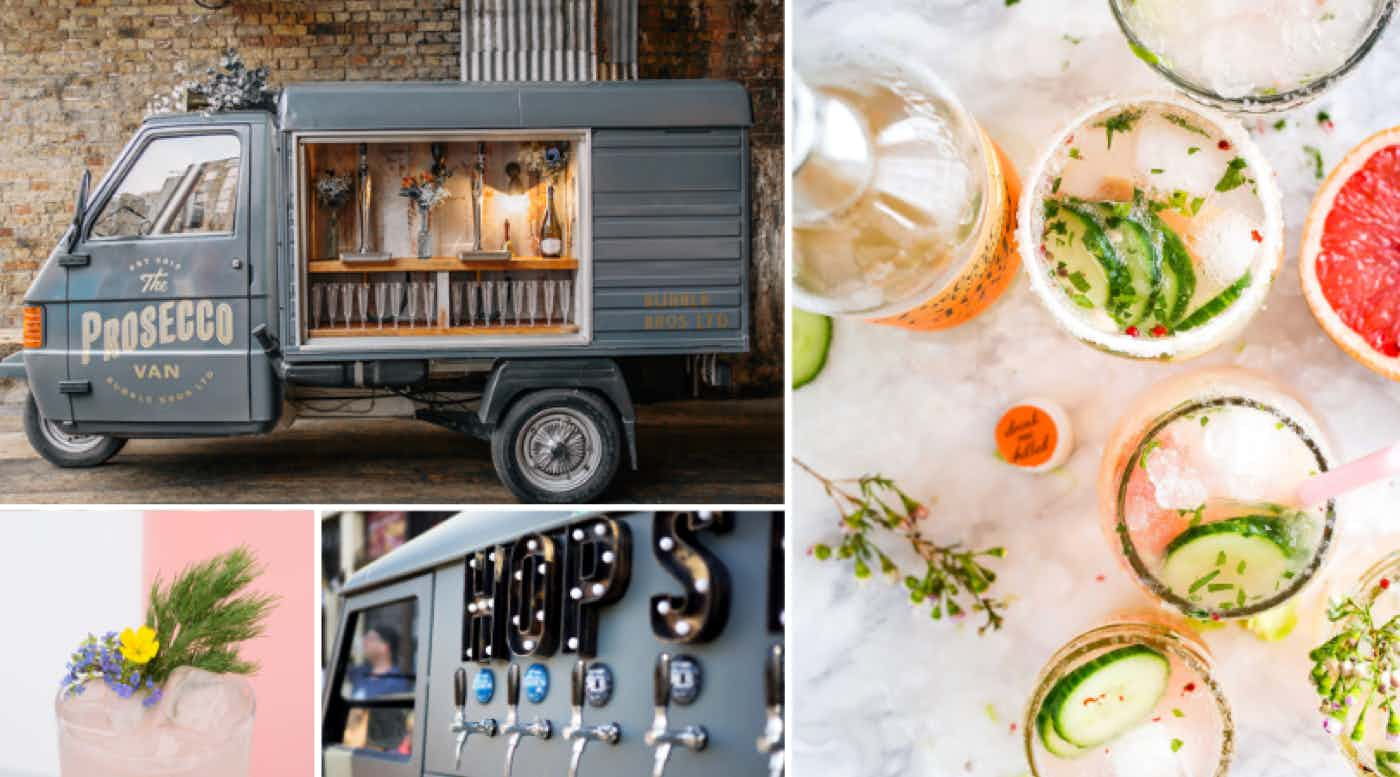 Want to see more foodie 30th birthday party ideas?
Check out all of our best birthday party tips, tricks and traders HERE! Or if you can barely contain yourself and want to get a birthday party caterer booked in straight away, you can submit an enquiry form HERE. One of our event pros will be in touch with you shortly to discuss your plans!