Ultimate Christmas Party Themes
Written by Oli Wells, Wed 28 September 2022
Ah the office Christmas party, potentially the biggest social event of your office calendar. And with Christmas less than 90 days away, it's time to start planning! We've got plenty of ideas and all the elements you need to create the perfect Christmas event - great food, drinks, photographers to capture the whole evening - but to get you started we've covered some of the most popular themes below.
Winter Wonderland
A Christmas classic, and done right, this theme can make your party a real show stopper. Picture decorations in white, silver and ice blue, with wintery trees and lots of fairy lights to create an enchanting winter scene. Think tables covered in white tablecloths, fake snow and hanging silver decorations, all lit up with blue mood lighting. There's a lot to work with, especially with the right blank canvas venue - check out our top venues here.
Masquerade
This theme works better for larger companies, where you might not recognise everyone immediately. It's also a great theme to allow guests to unleash their creative side, dress up, and feel fancy, all the while easing the age-old question of what to wear! For this theme, look for a venue with a bit of mystery, like Aures London or Village Underground.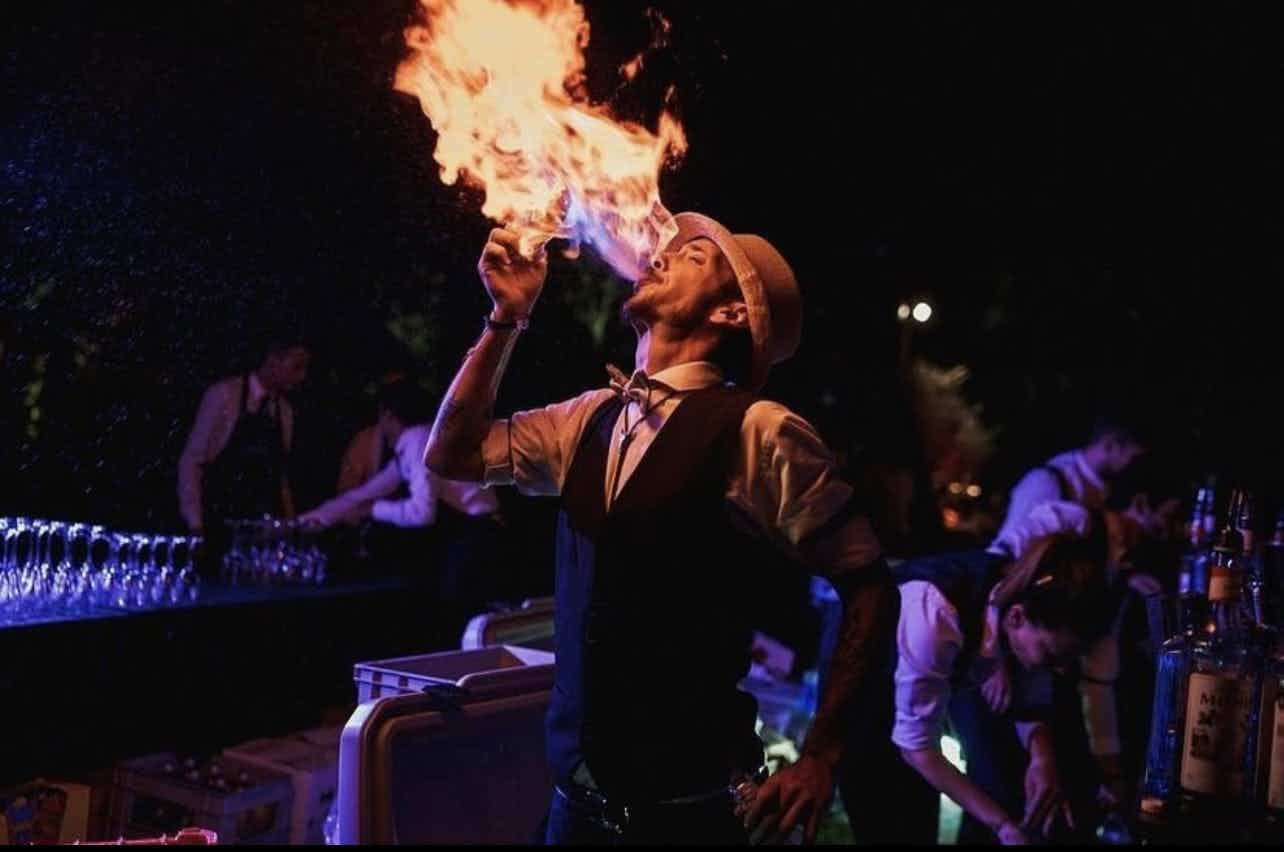 Circus
One of the most in-demand party themes and a great way to make your Christmas party stand out from the crowd. Think popcorn carts and candy floss, and if you want to get really creative, hire in some magicians, stilt walkers or fire breathers. Looking to take the theme a step further? How about drinks created with a bit of theatre? We've got plenty of dry ice cocktails & master mixologists on hand to give your party that edge.
Christmas jumper
Did you know one of the most googled questions in December is what to wear for the work Christmas party? Take away that stress for your staff and keep things simple by having a Christmas jumper theme - it's a classic choice, immediately festive and super easy to organise. Lean into the spirit of Christmas with over the top decorations, santa hats and an incredible Christmas menu on offer. We've got some of the best caterers in the country with delicious festive menus.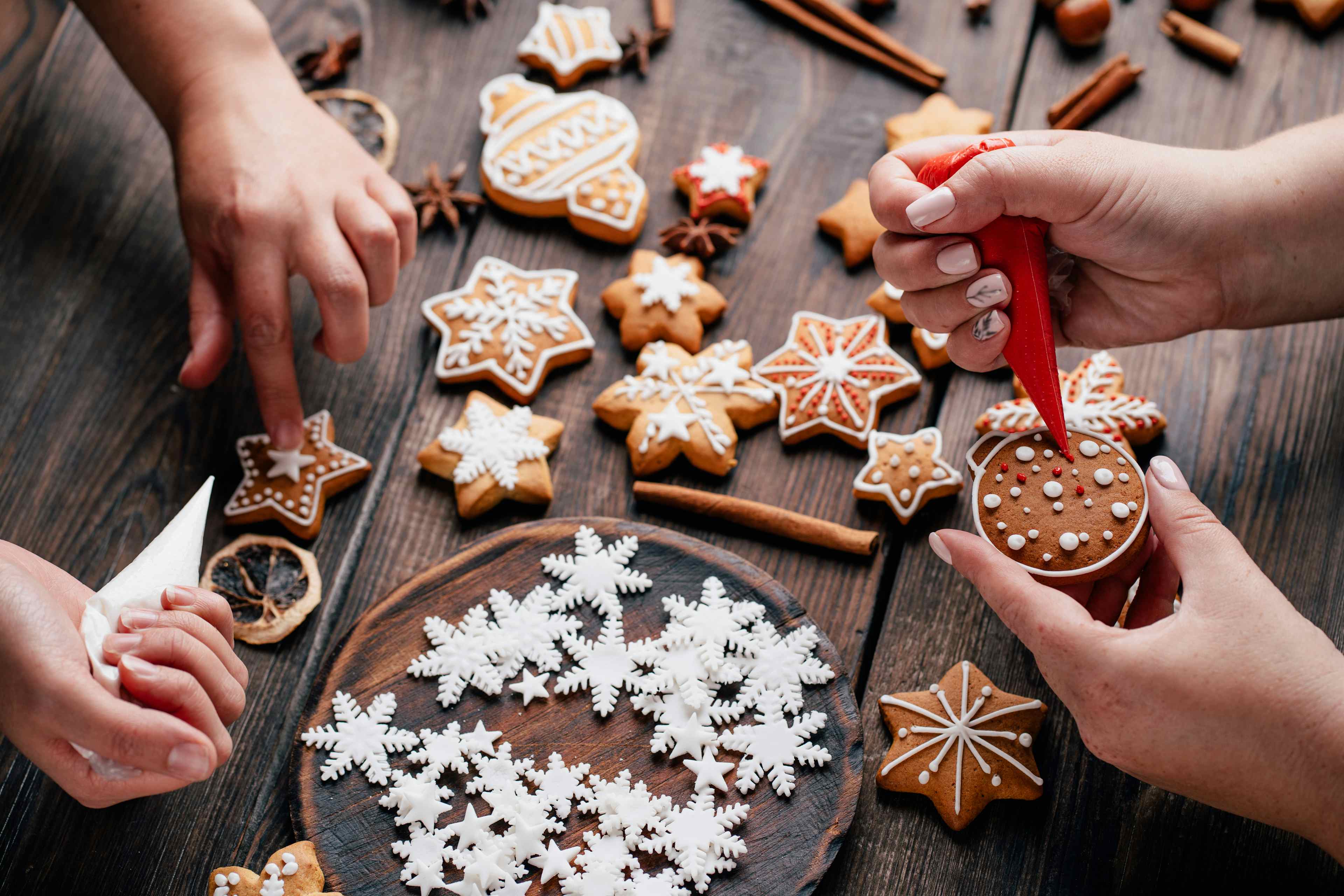 Cookie decorating
Want to have an activity at your party? Look no further than cookie decorating - it's fun, suitable for everyone, and easy to scale up or down depending on how many people you have. All you need is a big enough space, some cookies in a variety of Christmas shapes and sizes (you can buy them or ask everyone to bring their own batch), icing, food dye pens and sprinkles. Complete the cosy atmosphere by hiring a mobile bar to serve mulled wine.
Get started
Whatever theme you choose, organising the work Christmas party can be quite a strenuous task, and that's where we come in. Keep your venue, catering, drinks, and even photographer under one roof and let our event experts help. Just fill out a short form here and we'll get started.