15 signature cocktails to serve at your wedding
Written by Sophie Gill, Thu 8 September 2022
Wedding cocktails have been a huge trend over the last few years, especially those that represent the couple's personalities. Choosing yours will be one of the most exciting parts of your planning, and there are lots of options to choose from.
To save you the headache (maybe literally) of going through too many of them, we've listed our favourites below.
Consider your guests and theme
Like the rest of your planning, you'll want to think about who your guests are and the theme of your day.
Sex on the Beach, for example, might not be appropriate for an elderly or conservative guest list, or you may want to pick a cocktail that goes with the colour scheme of your day. Take a look at our selection below and see if any take your fancy.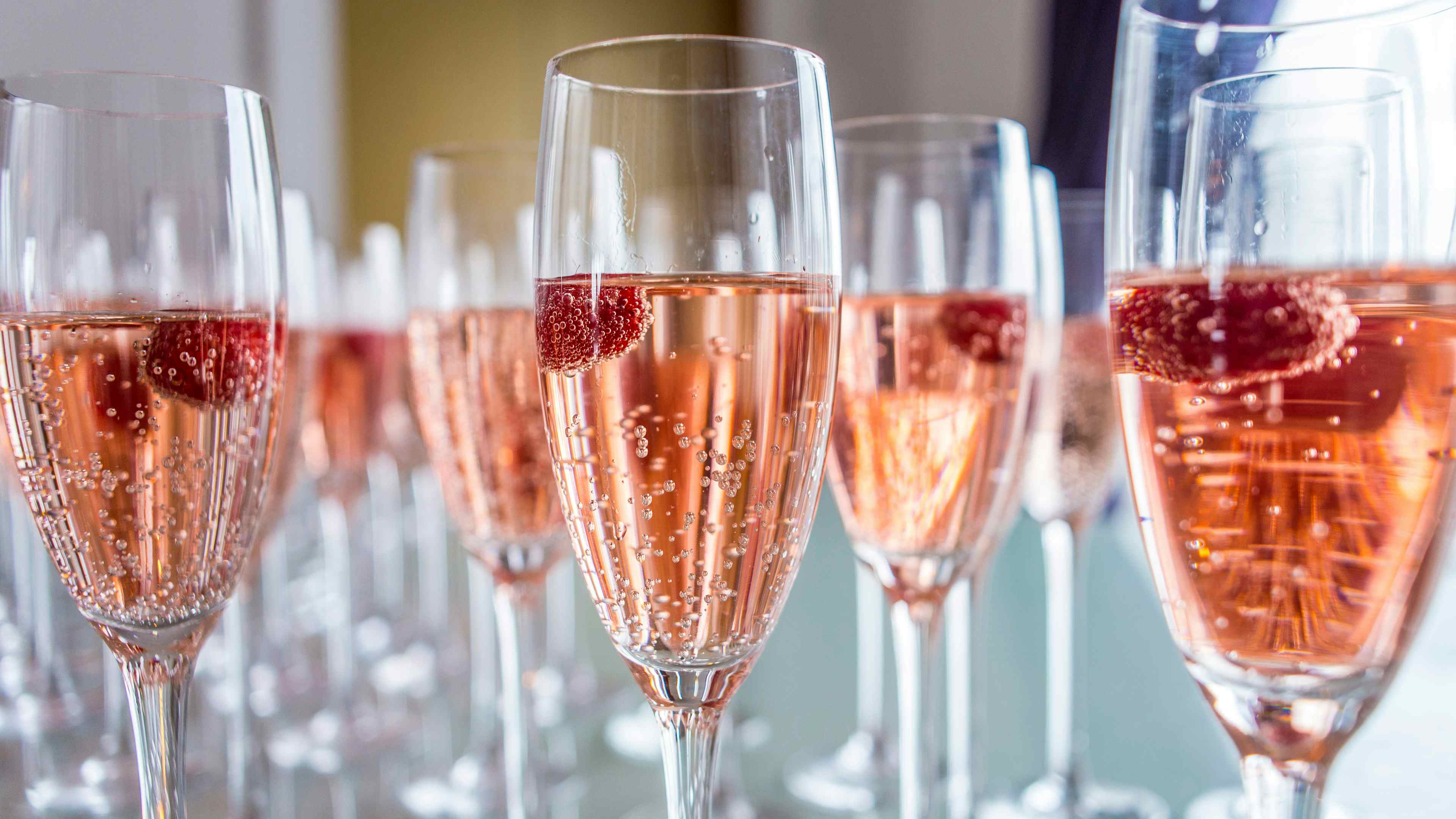 1: Champagne and fruit
Champagne is the classic wedding day welcome drink. But why not add a fruity twist by adding a few berries to the fizz? This adds a sweetness to the glass and makes a perfect summertime aperitive.
2: Daiquiri
Mixing rum, sugar, and lime makes for a delicious combination, topped with a slice of lime over the glass. Mix it up with aged rum for a darker look – or add banana syrup for a tropical zing.
3: St. Germain Spritz
A classic take on the French elderflower liqueur. Add martini and Rossi prosecco, club soda, ice, and garnish with a lemon twist. It's perfect for a spring or summer wedding and makes a refreshing change to the usual cocktail choices.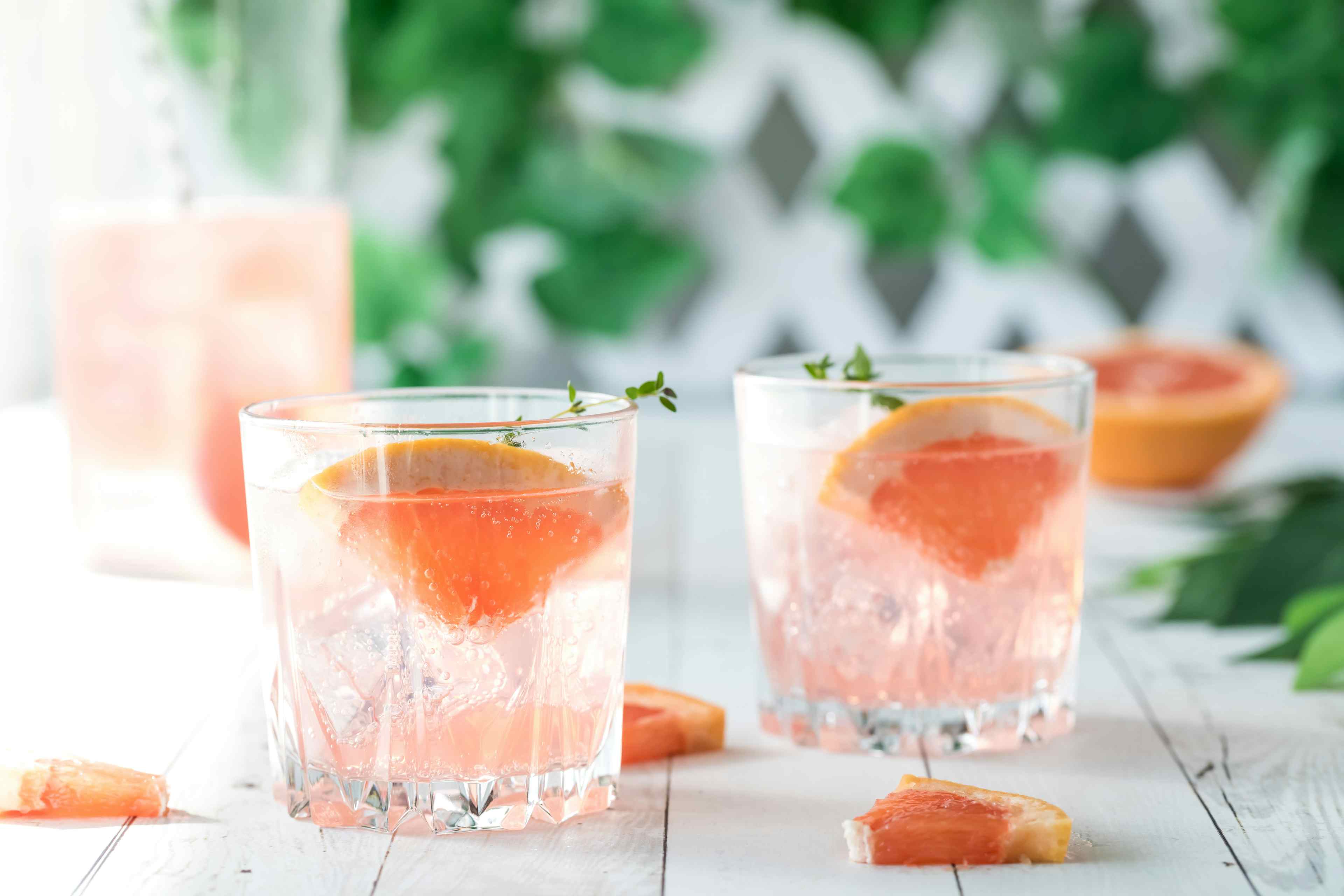 4: Pink Gin Spritz
The instagrammable blush pink cocktail that's perfect for summer. Floral and refreshing, add rose-flavoured gin to lychee liqueur, sparkling water and ice for the perfect mix. Grapefruit or blueberries make a pretty and delicious garnish.
5: Pimm's
It may not be the most creative of wedding cocktails, but it is a British classic, and you know it will go down well with everyone. Perfect for summer weddings, fill your pitchers with ice, pour in the Pimm's and lemonade, and add a fruit mix of your choice. Delicious!
6: Mulled wine
If you're having a wedding in winter, consider warming your guests when they arrive with mulled wine. This perfect cocktail of red wine, orange juice and lemonade, complete with cinnamon sticks, oranges and cloves, will melt everyone's hearts.
7: Aperol Spritz
Another ideal refreshment for a summer wedding, just add prosecco to Aperol and a dash of soda. Aperol Spritz is refreshing as it is colourful, and will go down well with everyone. You could even have something like our Little Orange Van for a real showstopper!
8: Blueberry Mojito
Mojitos are always popular but consider adding blueberries for an attractive variation. Mix the blueberries, mint and sugar with white rum and club soda for a glorious twist on this Cuban favourite.
9: Negroni
Perhaps an acquired taste, but a Negroni brings colour to your serving trays. This red aperitive is one part gin, one part Campari and one part sweet vermouth. Mix with ice and garnish with an orange peel for a bitter treat.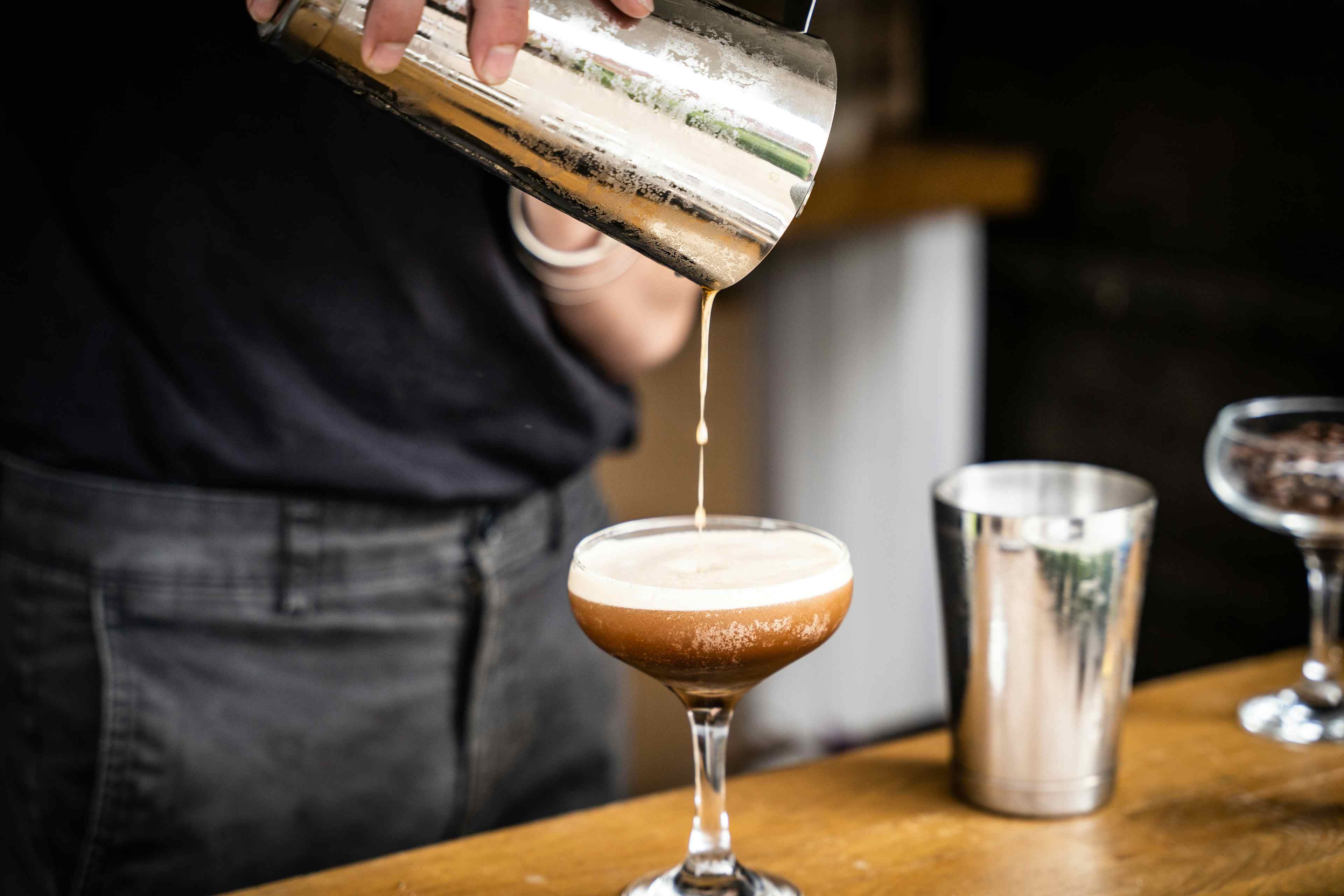 10: Espresso Martini
A great choice if you want to serve later in the day, Espresso Martini is the perfect pick-me-up for your guests after a large meal and a turn on the dance floor. Just add vodka, espresso, coffee liqueur and golden caster sugar.
11: Singapore Sling
This gin-based cocktail is long and lovely and was famously invented in the famous Raffles Hotel in Singapore. Mix your gin with cherry brandy and add Benedictine, Angostura bitters, pineapple and lime juice, topped off with a cherry.
12: Strawberry Basil Mule
Try this fresh take on the classic Moscow Mule. Add fresh strawberries to lime wedges and basil, then pour over vodka and ginger beer. Add plenty of ice and decorate with a lime wedge and basil leaves.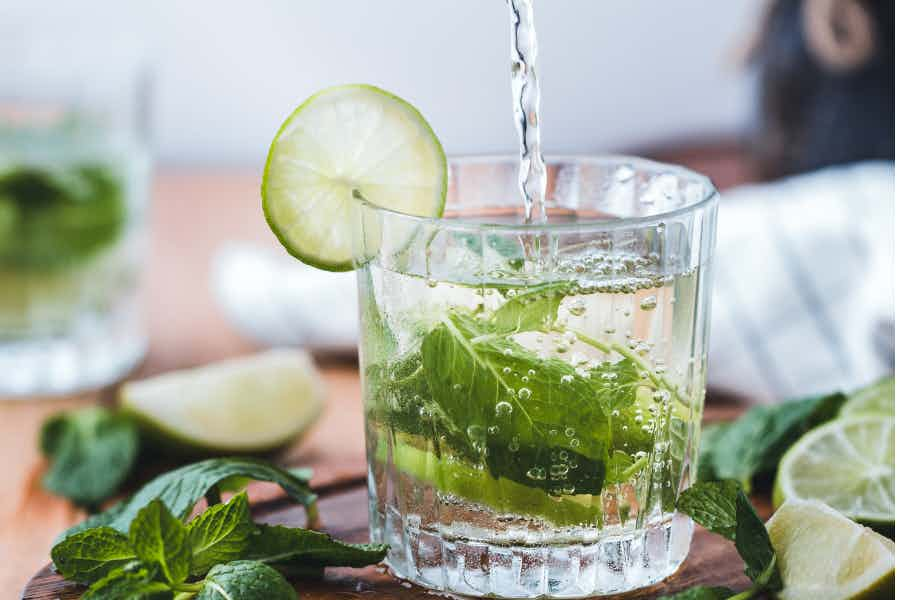 13: English Garden
Fruity and refreshing, this one's perfect for a country wedding venue. Mix the mint leaves, gin, cordial and lemon juice together. Add ice and top up with apple juice before adding a stick of cucumber.
14: Coconut Margarita
Even if your wedding isn't beachside, you'll evoke feelings of tropical paradise with this delightful creamy take on a margarita. Mix coconut milk, water, tequila blanco and triple sec, then top it with a dash of squeezed lime.
15: Sparkling Punch
The perfect summer cocktail to complete the list; it's got the bonafide summer rosé, fresh strawberries to add colour and flavour, and a dash of Limoncello to give it a delicious kick.
Can't decide?
If selecting just one drink for your wedding guests is too tricky, why not give them a choice?
Consider a cocktail bar hire so your guests can choose what they like. These can be set up in your venue, or an outside extra like a mobile bar - they come in all shapes and sizes, from a tuk-tuk and a retro caravan to a milk float and double-decker bus!
Whatever you're looking for, we have thousands of master mixologists ready and available. Just tell us about your wedding, and one of our experienced and friendly event experts will guide you through every step.