Dry hire venues in London: Dos and Don'ts
Written by Phil Lardi, Tue 6 September 2022
When you're searching for your perfect London venue, it can be overwhelming. There are so many options - you'll find some you never knew existed and hear event planning lingo you've never heard before.
If you're thinking of dry hire venues in London, this guide will answer all your questions and provide the all-important dos and don'ts. So...what is a dry hire venue anyway?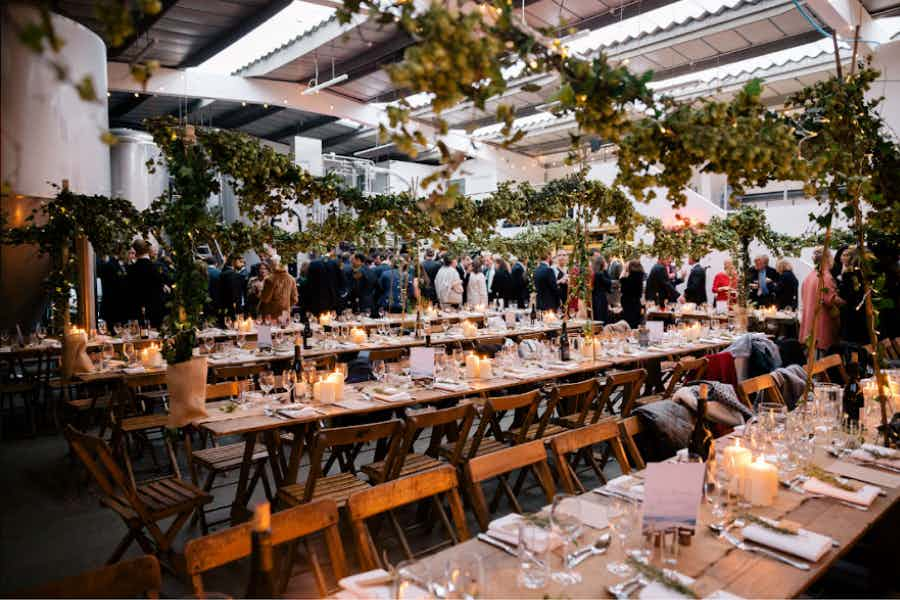 Dry hire venues explained
In simple terms, a dry hire means the hire of the venue only. The space available will be different for each venue and can include rooms, floors, halls, and outdoor spaces. The cost is based on you using only the space they have - nothing else is included. This means you have the freedom to plan a unique event built around you.
In comparison, a 'wet hire' comes with most of the bells and whistles. It includes the use of the space and any available on-site elements such as a bar, catering, entertainment, audio-visual equipment, and decorations, among other things.
Hiring a venue with most things included sounds like an easy decision, but it's not always that straightforward. This guide will explain the benefits of dry hiring and how to get the most from your dry hire venue in London.
What are the benefits of venue dry hire in London?
So, you've decided to dry hire your London venue – great! If you've chosen the dry hire option, it's likely that you enjoy putting together events and have good organisation skills as there will be more to sort out with a dry hire.
Let's talk about all the benefits of a dry hire and how you'll be able to unleash your creativity without limits.
You're in control of your event
A dry hire allows you to be in control of your event. You can build it how you want rather than having to stick to what the venue can accommodate. It may seem like a lot to organise, but a dry hire venue means you can bring in suppliers and businesses that line up with your vision. You have the freedom to tailor your event to your needs and the flexibility to host an occasion that hits the mark. You can organise your own:
You can plan the event schedule
With dry hire venues, you're not restricted to the venue's schedule or staff availability. You can choose what you do with it when you have the space.
You won't be restricted to the timings of in-house bar or catering staff, so you can tailor your event timings perfectly. Breakfast in the afternoon? Why not? It's your event. When you choose dry hire, the limit is your imagination (and budget, unfortunately).
You aren't limited to packages
Venues will often offer packages as part of their venue hire. Depending on your requirements and budget, you can choose a package that suits you. But you are always compromising on something along the way.
Whether it's more food than you need or not enough drinks, too much space, or an event photographer you're not familiar with. The list goes on. With a dry hire, you can choose exactly what you want.
You can get stuck into your theme
Is there anything worse than a themed event that doesn't hit the mark? We've all been there. An 'Ocean Wonderland' themed event where the only nod to the theme when you arrive is blue table cloths and a projector with an underwater scene on loop. Absolutely not.
A dry hire venue in London lets you showcase the theme fully. You can commit to a theme because you control the event décor, design, and suppliers. Not a sad sea-blue napkin in sight. Perfect if you're looking for a Christmas party venue to decorate!
A recap of what you should do when you dry hire a venue in London:
Be clear and honest with your venue and event planner

Check exactly what the cost includes and which space you will have access to

Check the timings with the venue so you know when you can begin setting up and take down your event

Get involved with every touch point to make your event unique and distinct
And the things you shouldn't do
Don't assume you can do anything with your dry hire. There will be restrictions, especially in boutique and more exclusive London venues.

Don't leave the organisation until the last minute. Sourcing everything for yourself will take time, and suppliers are booked months in advance. The venue might be sorted, but the rest is still on the to-do list.

Don't underestimate the power of communication. Weekly catch ups and calls - whatever works to keep everyone in the loop at all times.
Do choose dry hire for your London wedding
The rise of the modern wedding is showing no signs of slowing down; this is where dry hire wedding venues have their time to shine. Choosing to dry hire a venue for your wedding is an exciting route to take, especially if you are interested in a less traditional wedding. It gives you the option to tailor your special day with endless details that are personal to you and your partner. From bespoke décor and fun street food to flowers and signature cocktails, a dry hire means your wedding can be unequivocally yours.
We can help you find and organise your perfect event, simply. On our website, you can choose from over 1,500 of the best suppliers in the UK for your event. Whether you host a birthday party, fashion show, or exhibition, a dry hire venue could be the best option. Get quotes on Togather today to bring your venue dry hire in London to life.