Togather vs Just Eat for Business
Written by Marie Dlt, Mon 28 August 2023
Decided it's time to kick your office catering up a notch? Good thinking. While in-work perks aren't a cure-all for employee satisfaction, they make a real impact on the culture of your workplace - and what better way to bring people together than a quality spread from a top-notch caterer?
Since 2018, there's been a nearly 20% rise in companies offering office catering and other social events as an employee benefit – and an increase in the number of corporate catering options as a result. These days, there's so much more on offer than the same-old sandwich platters and uninspiring cafeteria catering that organisations have relied on until now. 
What's more, there's no need to lock yourself into a lengthy contract with a dedicated catering partner. Platforms like Togather and Just Eat for Business allow you to pick and choose from different restaurants and caterers to find the right option for your office. But between the two, how do you know which is the best platform for you? 
In this guide, we'll take you through the key differentiators between Togather and Just Eat for Business. From account management styles to geographic coverage, it's got the details you need to choose the right partner for your office catering.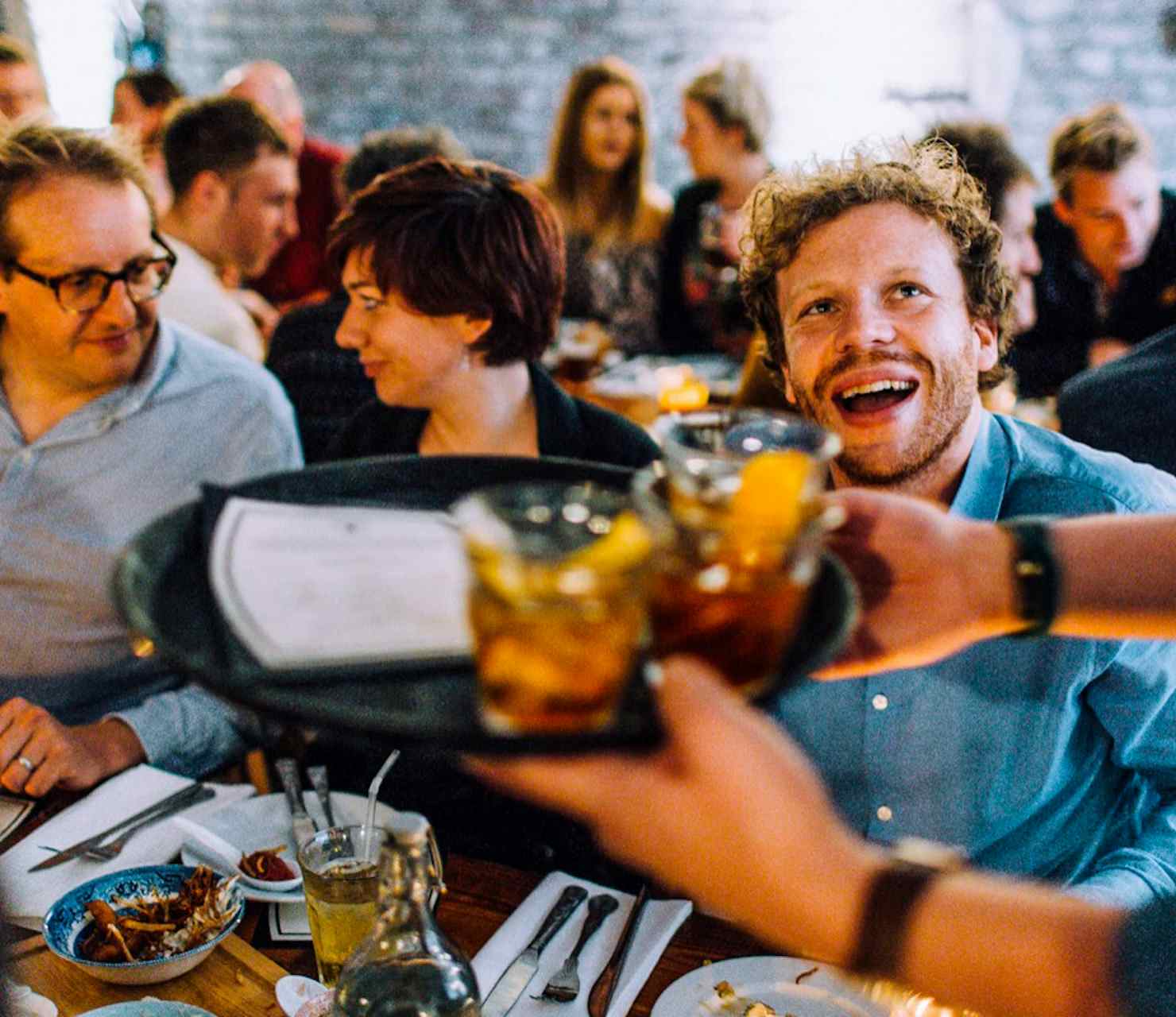 Ways of ordering
Togather: Request quotes and book
Just Eat for Business: Takeaway-style online ordering | Bespoke packages available
Togather allows you to find and book suppliers for your office catering. You give us your brief (don't worry, this doesn't take long – our enquiry form is basically magic), and we start matching you up with partners to suit your needs. You can compare their quotes and chat with them as much or as little as you need (we can help you out here, too), before choosing your favourite and confirming the booking. Every event you book through Togather is completely tailored to you.
Just Eat for Business has a few different corporate catering services on offer. Their group and individual ordering features are more akin to their consumer-facing app, where you simply select your food and order. This can be preferable for businesses using their office catering as a complete substitute for e.g. a cafeteria, with daily orders being placed for individual employee lunches.
Areas covered
Togather: Nationwide coverage (exc. Northern Ireland)
Just Eat for Business: Predominantly London-based
While Just Eat offers a wide range of options for office catering in London, they're currently not very active in any other UK cities. In contrast, Togather's not-so-little black book of suppliers contains hand-picked corporate catering options across England, Scotland and Wales.
From creamy jackfruit curries courtesy of Wolverhampton's Clean Cuisine Co. to cute charcuterie cups from Just Graze in West Yorkshire, you're sure to find mouthwatering food options to elevate your office.
Supplier network
Both Togather and Just Eat for Business offer platforms where you can browse suppliers, compare reviews, and – everyone's favourite bit – check out their menus.
Togather's supplier network is completely handpicked, with only around 1 in 20 applications to join our platform accepted. We seek out the best independent businesses around the UK who can guarantee consistent, high-quality corporate catering services. 
Our office catering suppliers travel directly to you, with a variety of different options for preparing and serving to choose from. You can opt for individually-packaged meals delivered in bulk by the caterer themselves, or set up your very own street food stall and see your lunch prepared before your eyes.
Just Eat for Business works with a range of chains and independent suppliers, with a broader approach to admitting suppliers to their platform. While this does offer customers based in London a wide range of potential catering options, it also runs the potential risk of more variable quality, as well as delivery issues. (Delivery is handled by the company's existing courier network.)
Brand impact
As well as being a welcome perk for your workplace, office catering also plays a big role in how you present your business to senior stakeholders and clients. Whether it's artisan coffee or an eastern Mediterranean feast, the food and drink you have on offer for visitors to your office reflects powerfully on your brand. 
At Togather, we're specialists in one-of-a-kind catering and events. Our handpicked suppliers can handle anything from laid-back lunches to spectacular soirées (and everything in between). Our corporate services team takes the time to intimately understand your business and its requirements, tailoring your catering options to meet your needs. We're also on hand to take care of logistics and supplier communications, leaving your head clear to focus on your clients.
Just Eat for Business is focused primarily on food delivery, although they do facilitate some pop-ups and more experiential events. If you're looking to host a memorable corporate event, bear in mind that you'll have to separately source suppliers for all your other elements aside from catering.
Account management
Togather's dedicated corporate catering team takes a tailored approach to your business from your very first enquiry. We use a combination of expert know-how and top-notch tech to match you with relevant suppliers, and if you want the extra support, we're on hand to handle communication and coordination too. 
Some businesses find that Just Eat's more centralised, automated model works fine for their needs, while others have found they struggle when it comes to sorting out on-the-day logistics. Ultimately, it comes down to your specific office catering requirements and the way you prefer to engage suppliers.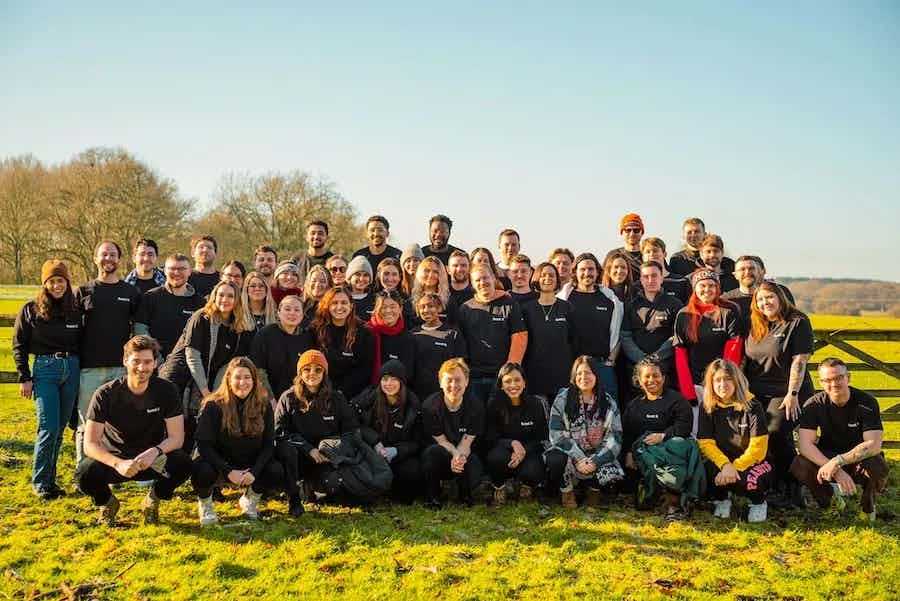 Discover more about office catering with Togather
Interested in elevating your office experience? Get in touch with Togather's corporate catering team today to discuss your needs, or simply fill out our quick enquiry form to start receiving hand-picked quotes in a matter of minutes. 
The new era of office catering is here. Ready to jump on board?