Why your event needs an ice cream van
Written by Laurence Jones, Tue 9 March 2021
We all know how exciting it was as a child to hear the sound of an ice cream van on the street outside, music jangling as you run to ask your parents for a pound for a Flake 99. But, let's be honest, ice creams and the ice cream van turning up is still exciting when you're an adult!
We recently spoke to Sarah, the founder of Lola's Vintage Ice Cream Van, which serves delicious ice cream and desserts from a 1973 vintage van. Sarah takes us through why she thinks ice cream vans are a great addition to any event.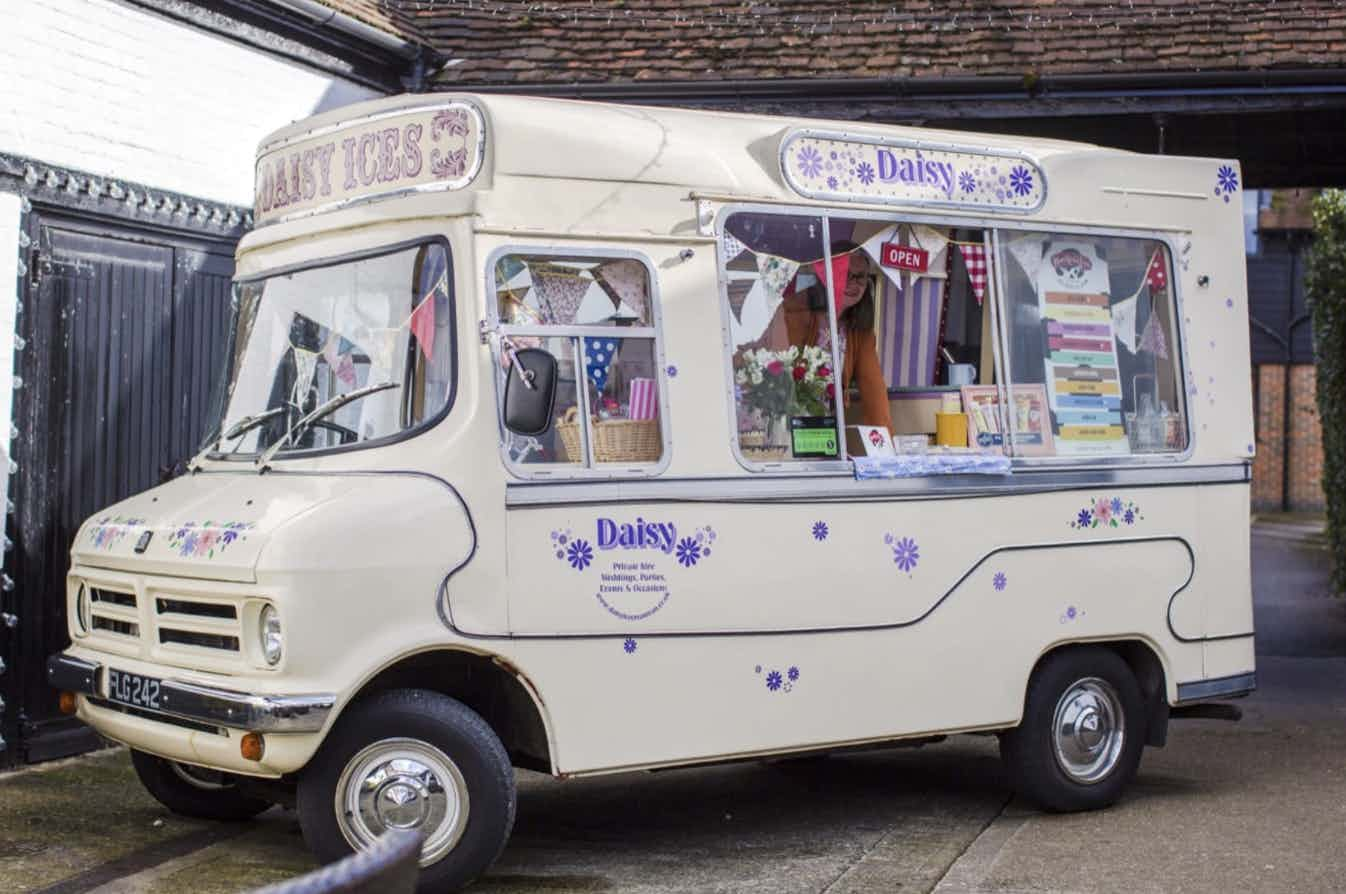 Adults get just as excited about ice creams as kids
It goes without saying that ice creams at an event will go down brilliantly with the children, but I always love seeing the unbridled looks of joy on the adults' faces as we turn up in our vintage van. We'd always recommend that people keep the ice cream a surprise from their guests, as it's always a great moment at the party when we roll up in our vintage van. People will normally start springing over straight away and we have to let them know that it takes us a bit of time to get everything ready!
It's a great photo opportunity
We all how important all the photo ops are at events and Insta-worthy backdrops are more important now than ever. Ice creams trucks tick all the boxes for that perfect shot of you and your guests, cones in hand having a brilliant time. Most ice cream vans will also be happy to custom make a sign, or even rename a flavour, with the names of the happy couple or whoever's birthday it is.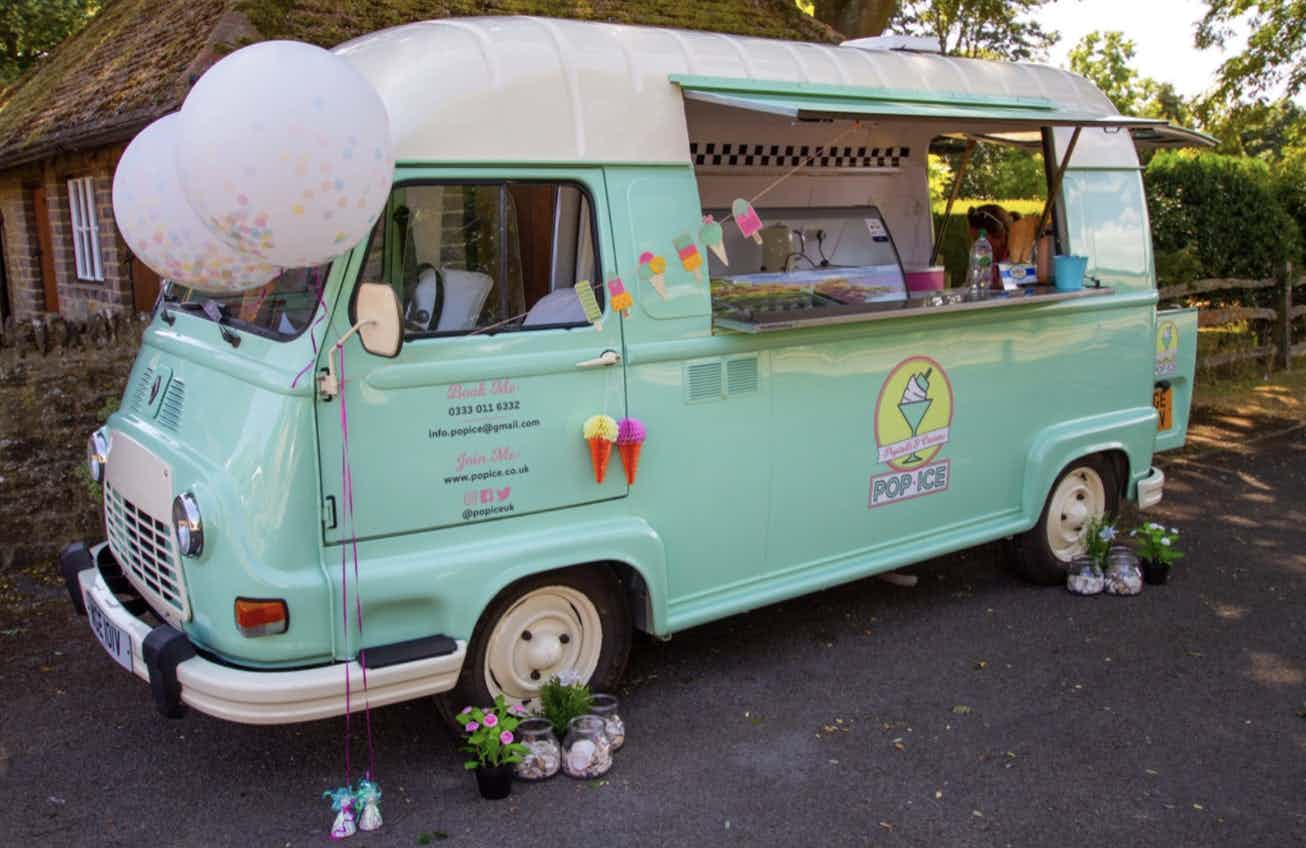 There's something for everyone
Firstly, the thing to say here is just: ice cream. I don't need to justify why it's so brilliant when 71% of people say they buy it all year round! But there are usually more options than you think; it's not all served in a cone.
You've got sorbet options for those who might be lactose intolerant, it can come in a tub, between two cookies, covered in sauce, on the side of waffles, some people even serve it in beer! There are so many options but what's for sure is that all of your guests will be happy.
It's cheaper than you think
You might think that getting an ice cream van along to your event might be expensive but it's probably cheaper than you think. Our minimum cost for an event is around £300, which would serve around 50 guests for an hour and a half, and that's not too dissimilar from others. For everything you get from it (and of course we may be a little biased here), we believe this is more than worth it!
It's very easy to set up
Lastly, getting an ice cream van along to your event is logistically simple. All we need to do is drive in, plug into some power and then within around 45 minutes we can start serving up delicious ice cream to your guests!