Ube, Adobo & Pata: Filipino Soul Food in London with Bao Kusina
Written by Josh Ebsworth, Tue 11 July 2023
I first met chef Lorenzo during Pride where he was dishing up soft and pillow-y bao to the partying masses. He runs Bao Kusina along side Lorenzo's Kusina with his two brothers, Paolo & Gabriel. We sat down recently to talk about working with your family, dirty ice cream, and where the best Filipino food is in London.
Tell us a little bit about how you got started
My name is Lorenzo Maderas. During the lockdown, I got furloughed from Sushisamba where I was working as a senior chef and started cooking from home once a week. Initially, it was just for 15 friends, but it grew quickly, and more people started coming to my house to collect food. That's when I realized I had something totally unique to offer to the market—Filipino soul food. I left Sushi Samba and opened my own kitchen in Park Royal, Bao Kusina. Fortunately, I was able to do it with my two brothers, and we've been running the business together for three years now.
That's amazing. Working with your brothers must be interesting. How has that experience been for you?
It's actually the first time I've had the opportunity to work with my brothers full-time, six days a week. It was challenging in the beginning because we had different ways of thinking and working. Both of them come from different backgrounds and hadn't worked in a kitchen before. One of my brothers studied business management, and the other studied chemical engineering. But they joined me in pursuing my dream of starting a business, and over time, they started enjoying it. Our passion for the business grew, and even our relationship became stronger. Working with them every day, seeing their faces for 16 hours a day.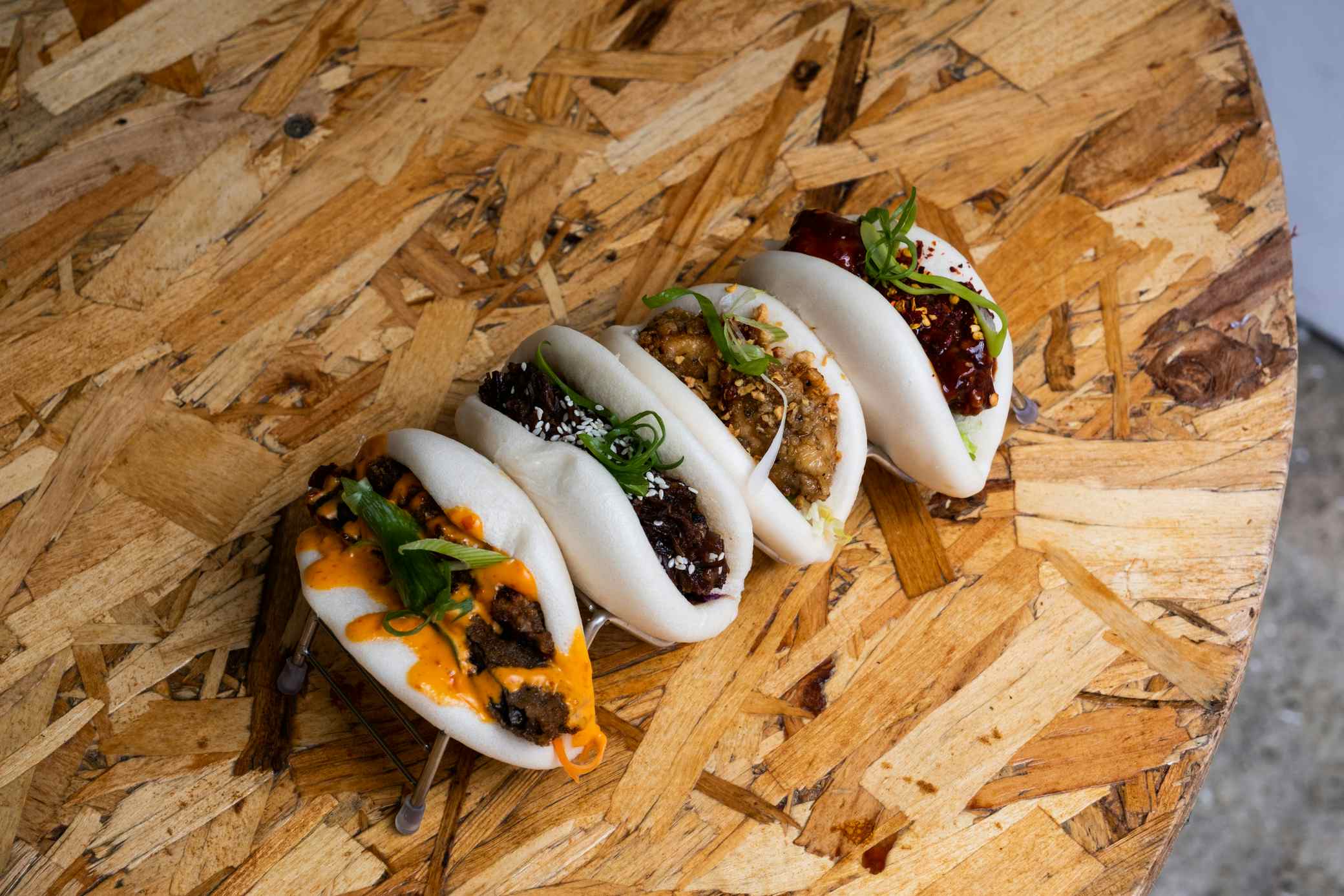 Let's talk food. How do you go about bringing your Filipino background and influences into your recipes? 
A lot of my recipes are influenced by what I've learned throughout my 10 years of working in different places. I use my own ingredients and put my twist on things. When you work in the kitchen for a long time, you develop an understanding of flavors and have core recipes for dishes. You know what works well together, like balancing saltiness, acidity, and spiciness. It's about knowing what ingredients can be substituted. For example, instead of using lime, I might use Filipino calamansi to achieve the same citrusy flavor. It's about using different types of soy sauce, vegetables, and ingredients too.
That leads me to my next question, which is about your favorite food memories from your childhood?
Growing up in the Philippines until I was 12 years old, I've got loads of memories of home-cooked meals. My dad, grandma, and grandad would go to the market, bring back the ingredients, and then us kids would play outside until dinner was ready. We would have a variety of dishes with different flavors, as Filipino meals usually consist of a selection of food rather than just one dish. Of course, rice was always a staple in our meals. We would also have vegetables and meat cooked in various styles, such as roast or stew.
Some of my favorite childhood dishes included roast chicken adobo style, sautéed vegetables with oyster sauce, and simple noodles. However, rice was the main component that had to be present in every meal. Rice needs to be there. In Filipino cuisine, we also use a lot of condiments and dipping sauces. We dip almost every Filipino dish in vinegar, soy sauce, or citrus, and we usually have chili peppers on the side. When I moved to London, my dad continued to cook the same Filipino food, but he had to make adjustments due to the availability of ingredients. He would replace certain vegetables with ones that were accessible in London while trying to maintain the same flavors.
What's the key to really mastering Filipino Food? 
In my opinion, it lies in the ingredients. The combination of sweetness and saltiness is key in Filipino flavors. Many of our dishes have a sweet and savory profile, with the use of ingredients such as soy sauce, sugar, and a touch of citrus. We don't typically have a lot of spicy dishes; instead, our focus is on achieving a balance between savory and sweet flavors. Vinegar and soy sauce, as well as sugar cane vinegar, play a crucial role in creating the distinct taste.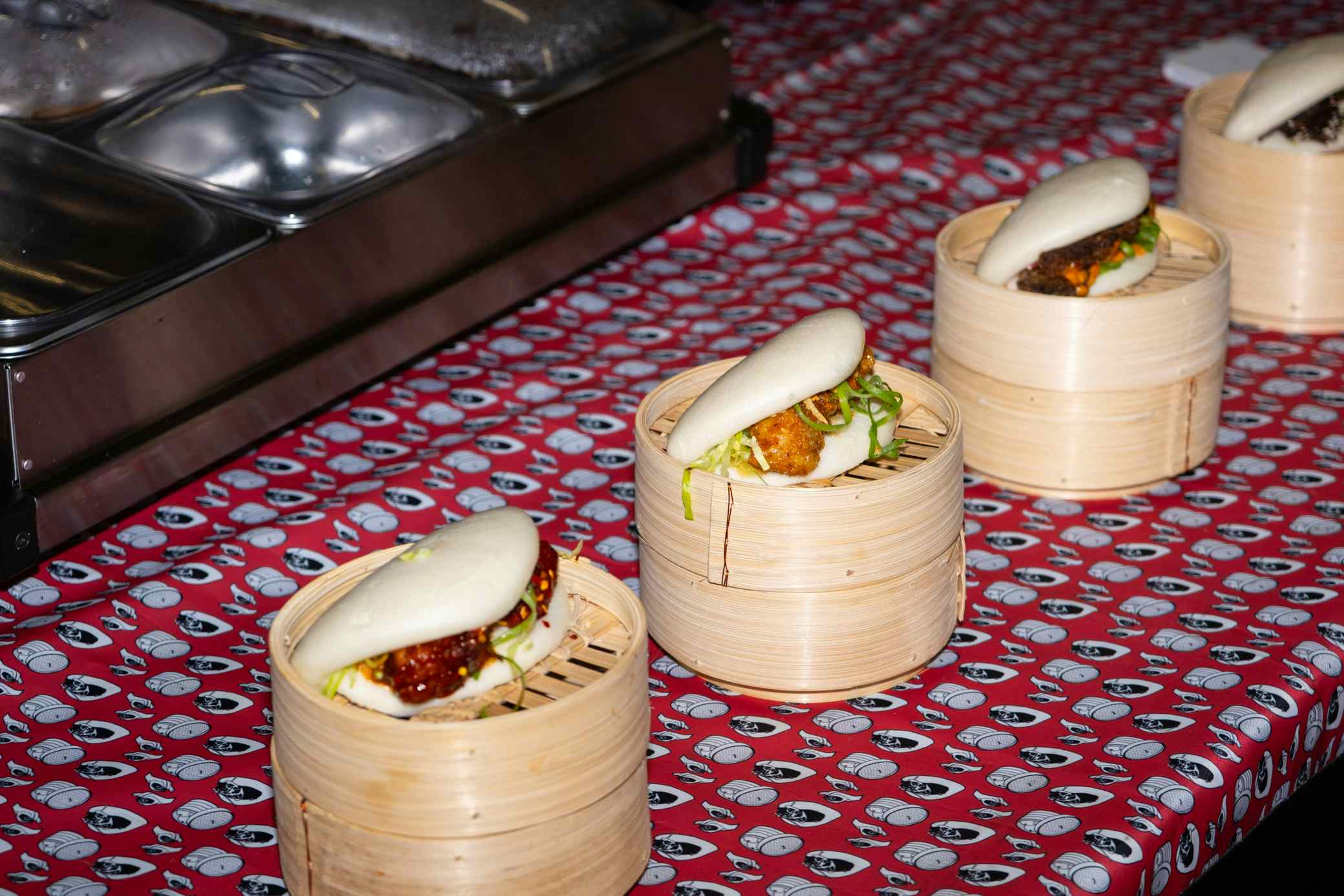 Where's your go to spot when you're craving home cooked Filipino food? 
London's Filipino community is growing. When I've got cravings for classic old school Filipino dishes, I go to Earls Court. Order the crispy pata (pork), the adobo (chicken),  and Chicharon Bulaklak (fried pork skins) . Then you have few places where it's kind of evolving; Romulo's does a fine dining take on Filipino food, and Kasa and Kin do a take on grilled stuff. Mamasan specializes in desserts, like ube (purple yam) and taro ice cream and brownies. They also serve "dirty ice cream," which involves placing a scoop of ube ice cream inside toasted pandesal bread. It''s a hot and cold dish that that reminds me back home. Someone would walk around with a tricycle and have the ice cream there and scoop it, put it in some toasted bread and that's what Mamason do so well.
So when you're doing your take on Filipino Food, how do you balance tradition and not upsetting your parents, and sticking your own twist on things? 
We're in the UK right? Recreating traditional dishes can be challenging due to the differences in ingredients. Claiming to have truly traditional and authentic food becomes difficult because the essence of tradition lies in vegetables grown by the farmers of the village in the Philippines. It's about certain vegetables that have been cultivated by specific families for generations. The experience of buying those vegetables there is not the same as buying them here in London, right? So, maintaining true tradition in a foreign country poses challenges. Instead, I would suggest focusing on bringing the flavors of tradition and adapting them to the ingredients available in the UK.
Let's talk a little bit about Togather. Can you Tell us what your experience has been like on the platform so far? 
Funny story really. I was at Nando's with my brother Paolo. We were discussing the idea of finding a company that could connect us with events and provide us with customers, considering we had no prior experience in organizing events. Paolo had a Google, and that's when we stumbled upon Feast It, now Togather. It was a perfect match for what we were looking for. Since joining them, our business has experienced loads of growth, thanks to the opportunities we've had to collaborate with various companies. It's truly been a game-changer for us.
You can book Chef's Lorenzo's take on Bao and modern Filipino Food, Bao Kusina and Lorenzo's Kusina, here on Togather.