Community
Meet Pickles & Lime
Written by Togather, Wed 10 May 2023
One of the many things that makes Togather so unique is that our suppliers come from all walks of life. Many of our suppliers had previous professions before going into events, such as teaching, bartending, cheffing, or corporate careers. Our suppliers are everyday working people who have created their businesses through hard work, perseverance and pure passion.
If you're a customer and want to get to know our suppliers better, or a new Togather supplier and need some advice to start on the right foot, read our full Q&A with Nadya from Pickles & Lime.
Pickles & Lime is a catering company run by Nadya and Masterchef quarterfinalist Jasmin. Nadya is also the founder of Rico Burrito and Oliver's Fish and Chips, and Jasmin is also the owner of Rendang and Rice, also a Togather supplier. With over 40 years of hospitality experience between them, you'll be in safe hands with these two catering your event.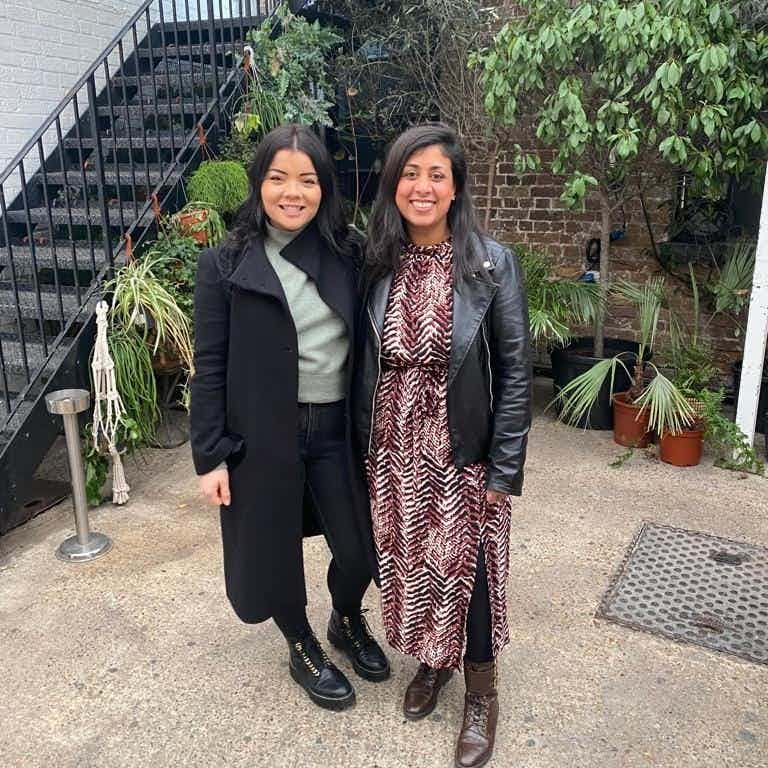 What got you into catering and events?
We both have loads of experience in the catering industry. Jasmin was a quarter-finalist on Masterchef and head of food innovation for Wagamamas. Jasmin is so creative, you can give her ingredients, and she would be able to come up with anything. It's amazing how her mind works, and she always says it's her talent and it's like a gift. She has a Balinese kitchen called Rendang and Rice in Camden, which is the yummiest food ever, and that's how I met her! My stall, Ricco Burrito, is just a few kiosks down from her, so we just bonded over lockdown. One day she called me and asked me if I wanted to go for a walk in the third lockdown last winter, and we went for a walk and just became really good friends.
Why did you choose food ?
I switched careers when I was 26 years old, so I was in law before that and I decided to go to university to study culinary arts management in Birmingham. I had a 4-year degree doing that and studying cooking. It was just something that I was passionate about, I loved cooking, but I haven't had that much time to cook at all. It was only just after my son was born that I started to learn how to cook. My family is a big foodie, my mum is an amazing cook, and that's how I got into cooking and catering.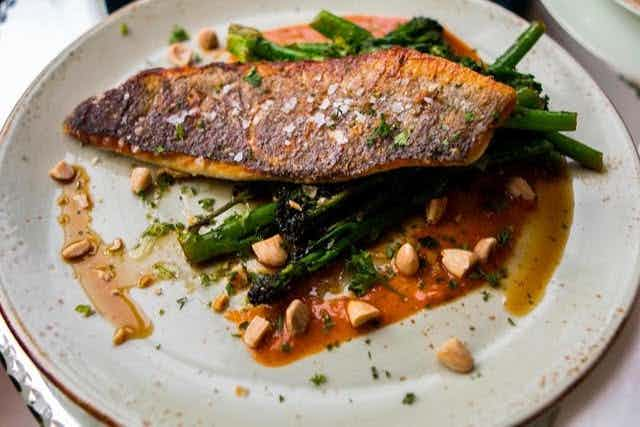 What's your favourite thing about working at events?
It's just the variety of them, I think. We've done some really weird and wonderful events, and it's just so exciting. Every event we go to is just so different. We go to such different places; we've been on music shoots, film sets, we've been in people's homes, we've got a wedding coming up at the Glitz Factory, and they're going to have a drag act. All the events are just so cool. We went to one a couple of weeks ago at the Gin Distillery bar on Fleet Street, and that was just super cool. Me and Jasmin always say to each other be thankful as this is such a different experience to everyday life.'
What's your favourite dish to make and why?
I love rice. I love anything rice-based. At home, we eat a lot of rice; my family are from Mauritius, so everything we eat is rice-based, and that's what I enjoy cooking. I make a lot of Pilau rice, curries, and dahl. Mauritian and Indian cuisine is definitely my favourite.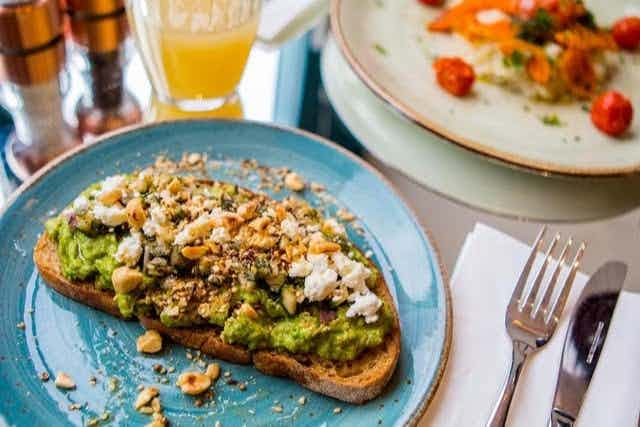 How do you get prepared before an event?
Lists Lists Lists! I have continual lists everywhere, and you have to remember the little things: decorations, gloves, blue rolls, utensils or napkins. It's not just the food aspect of it; it is everything else that you have to think about. So generally, I write lists of everything and divide them into food, decorations, health and safety. Prep wise is quite easy because you know your menu and what you're serving. You're not exactly cooking; you're just serving at the event, so prep is not the issue. It's just remembering everything that you need to take with you.
What's the best event you've ever served at? Why was it so special?
I think it was our very first event. We did it at the Mercedes showroom. Everything went wrong; we blew up their electrics and melted their plug, but they were so lovely and sweet. Everybody was so nice and had such wonderful things to say about the food, and it was just so memorable because it came at a time when omicron just hit, and we didn't know what to do. Nobody came to eat at our businesses, we had no idea what to do, and this event came along, and we did it. The vehicle that we had was a Polo, so we had to sit Jasmine in the car and pack stuff on top of her; so it was a really memorable event, very fun, and it was just the start of something.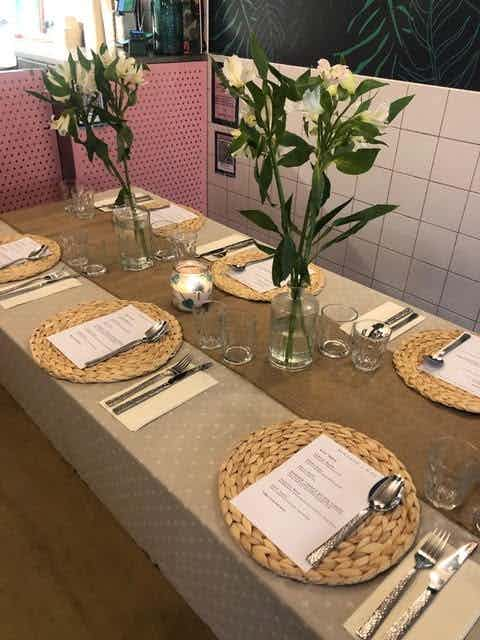 What's your favourite event you've ever attended personally?
I went to Wireless Festival with my sister years ago, and that was really good fun. It was the just vibe, the atmosphere. That was a cool event to go to. I think that event led me to go to so many other events. The vibe and the atmosphere you create for people is what is going to make your event
What advice would you give people who are thinking about setting up their own catering company?
Opening any business is easy but operating it is the hardest thing. That's where your journey really begins. You have to be prepared that it gets worse before it gets better. You have to be prepared to make mistakes, and it is a real learning curve. As long as you are prepared to make a loss initially, then build up to break even, then make a profit. You have to keep at it for a long time to see results. It's not going to happen overnight, and your brand isn't going to be recognised straightaway. It takes time and a long time to create a client base and build brand loyalty.
I have a fish and chips shop as well, and I remember when we first opened, and one day we took £3. I thought we would be taking a lot more money, but it takes time, and you have to be patient. It is very rewarding because I can look back six months ago and think about where I was then and where I am now.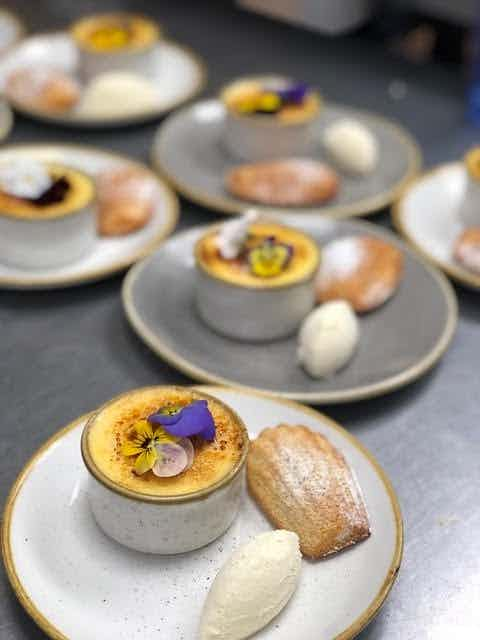 What's your favourite feature of the Togather platform?
The quote feature! The quote template makes my life so much easier. I can have multiple quotes on the platform, which means I am constantly quoting for events, and I can choose different menus for the templates.
What advice would you give to new suppliers who have joined Togather, to start off on the right foot?
Take the little jobs. Take the smaller revenue jobs because when you know how to do those, you will know how to do the bigger jobs and be more prepared. And do small wins, if it's easy money for you. There's a lot to be said for smaller budgets; they can really work in your favour.