When is the best time to quote?
Written by Josh Ebsworth, Thu 7 September 2023
We are often asked when exactly is the best time to quote. It won't surprise you to learn that, in general, a quick quote is a good one, but we've looked at the data and have a few insights to help you out.
The first hour is key
We looked at all quotes that ended up being booked. Quotes sent out in the first hour have the highest chance of ending up as a booking by a significant margin (see the orange line below). This is on the assumption that the quote that you submit is relevant to the request.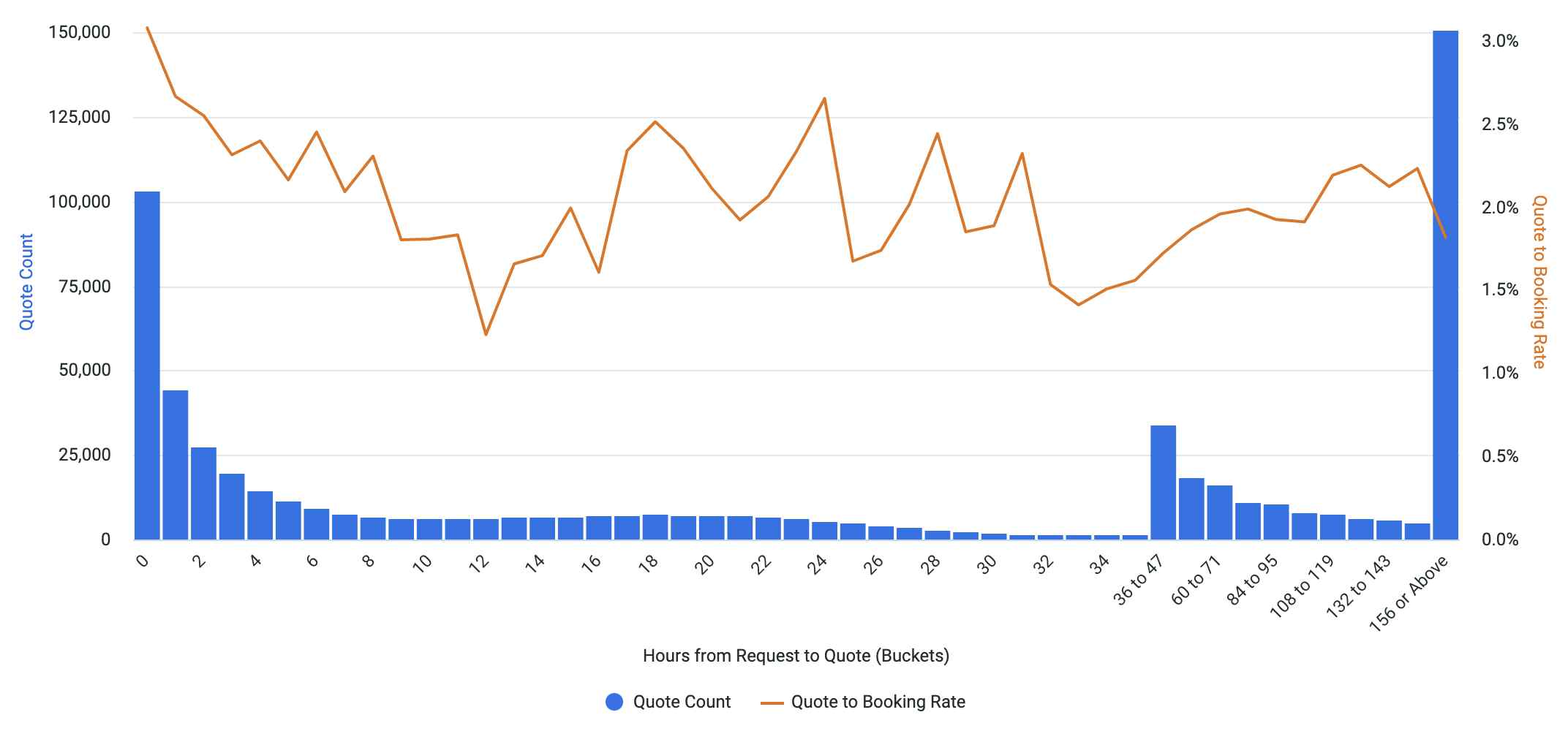 Missed the first hour window? Don't despair
Quotes sent within the first 24 hour window still have a good chance of converting into a booking, as shown above. Our research has shown that quotes within the first 24 hours still have a 45% better chance of being read than those sent after.
Quote during the 9am-5pm work day
Most requests are submitted during working hours. Quotes on these requests outside of standard working hours are unlikely to be read.
We hope that helps you out. And remember, although everybody loves a quick quote, relevance is really the key to winning bookings - so make sure to take the time to look over each request and make sure it feels like a good fit before submitting your quote.