Manchester Street Food: The Best Places For Street Food Scran
Written by Abby Gliksman, Tue 5 September 2023
Manchester has some of the best street food in the UK
This great city has gifted the UK with some serious cultural wins and put us firmly on the global map... Think the Corrie cobbles, Oasis, Canal Street and football.
But with the likes of GRUB and Hatch showcasing some of the most innovative cooking talent in the UK, and growing in popularity by the day, it's no wonder that Manchester's street food scene is on every foodie's bucket list. Don't just take our word for it - one our our local hero suppliers, That Ziki, recently shared in a interview with us how the Manchester food scene is really having its moment in the sun.
To wet your appetite, here are our top picks of where you can find the best street food in Manchester:
That Ziki
That Ziki are a Greek street food business that wants you to Get Your Greek On! Ran by two brothers who were sick of corporate life, they quit their jobs, bought a food truck in 2021, started trading in January 2022 and have never looked back since. Their big blue truck has become a permanent fixture on the street food scene across the North West, and they've become renowned for serving up some top-notch Greek street food.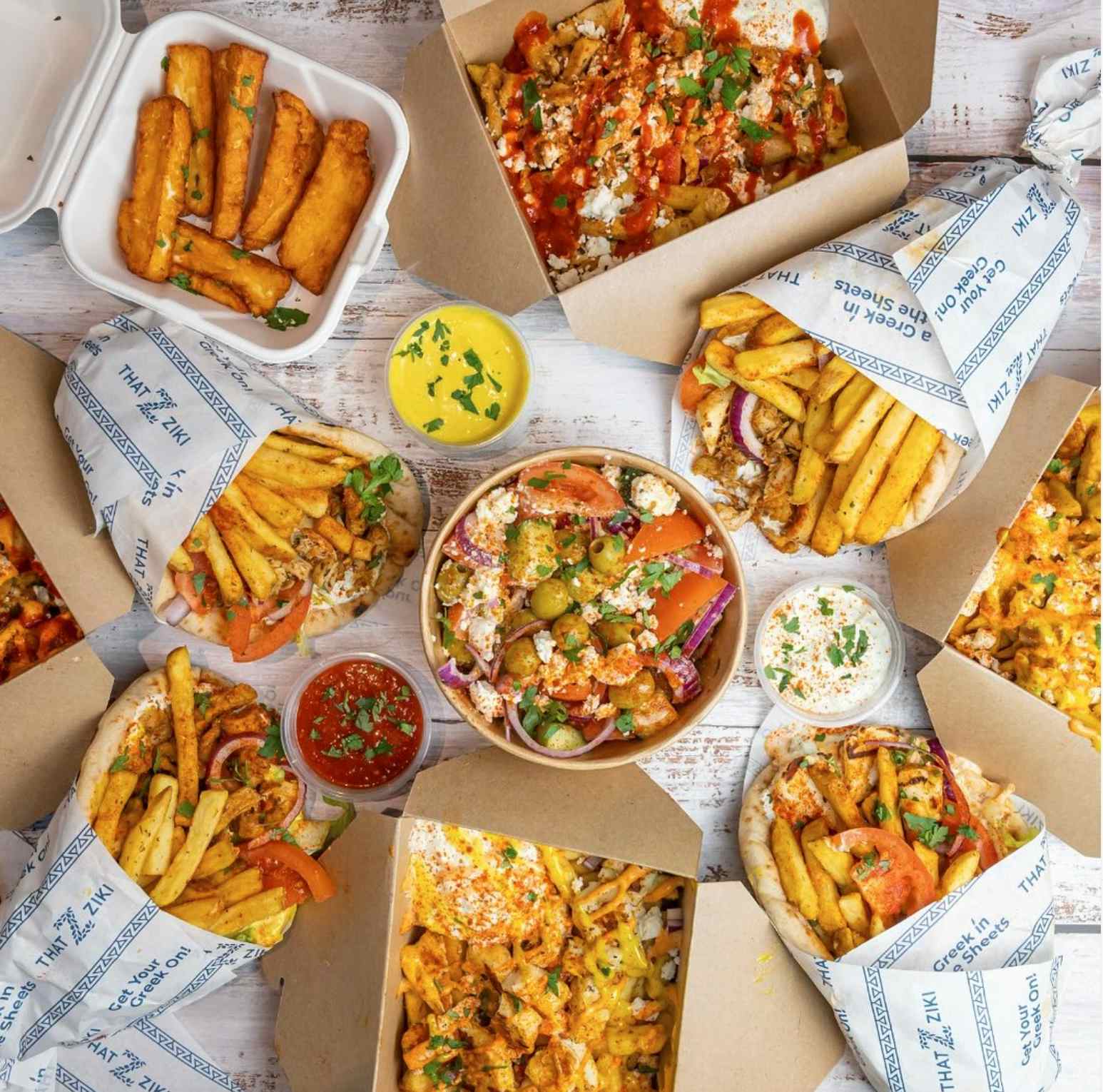 The Hip Hop Chip Shop
The brilliant Hip Hop Chip Shop food truck serves fish and chips from a seriously cool stainless steel boombox catering trailer equipped with a bangin' sound system. They are a thing of Manchester street food fame and their efforts have not gone unnoticed; they were voted 'Best Street Food' in Manchester Food & Drink Festival in 2017. Don't eat fish? No bother our kid, 'Soyz N The Hood' is a delish vegan option with battered soy and seaweed vegan fish steak! These guys are one of the coolest street food vendors around.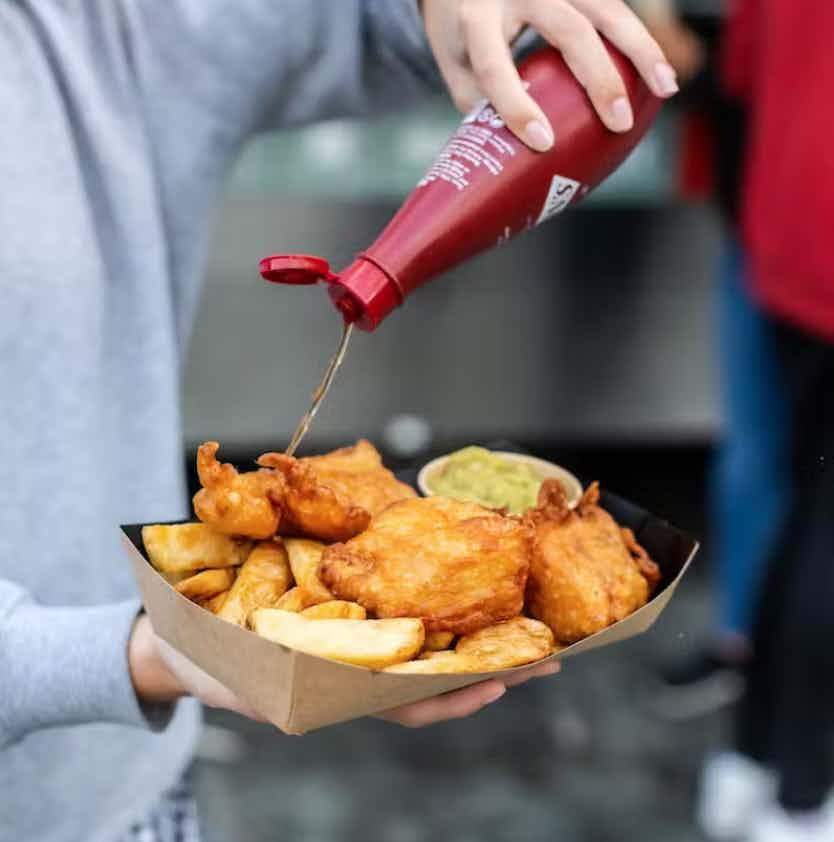 Micky's Sandwiches
Serving across Macclesfield and the Northern Quarter, Micky's is a globally-inspired sandwich shop who are a relatively new addition to the Manchester food scene. Mike started the business as MIRA, with a focus on traditional sandwiches from Napoli and some careful tweaks to the menu. Micky's now specialises in mouth-watering focaccia sandwiches known as some of the best in the North. They even do their own house sodas, with flavours like pineapple and lime, and cherry vanilla soda.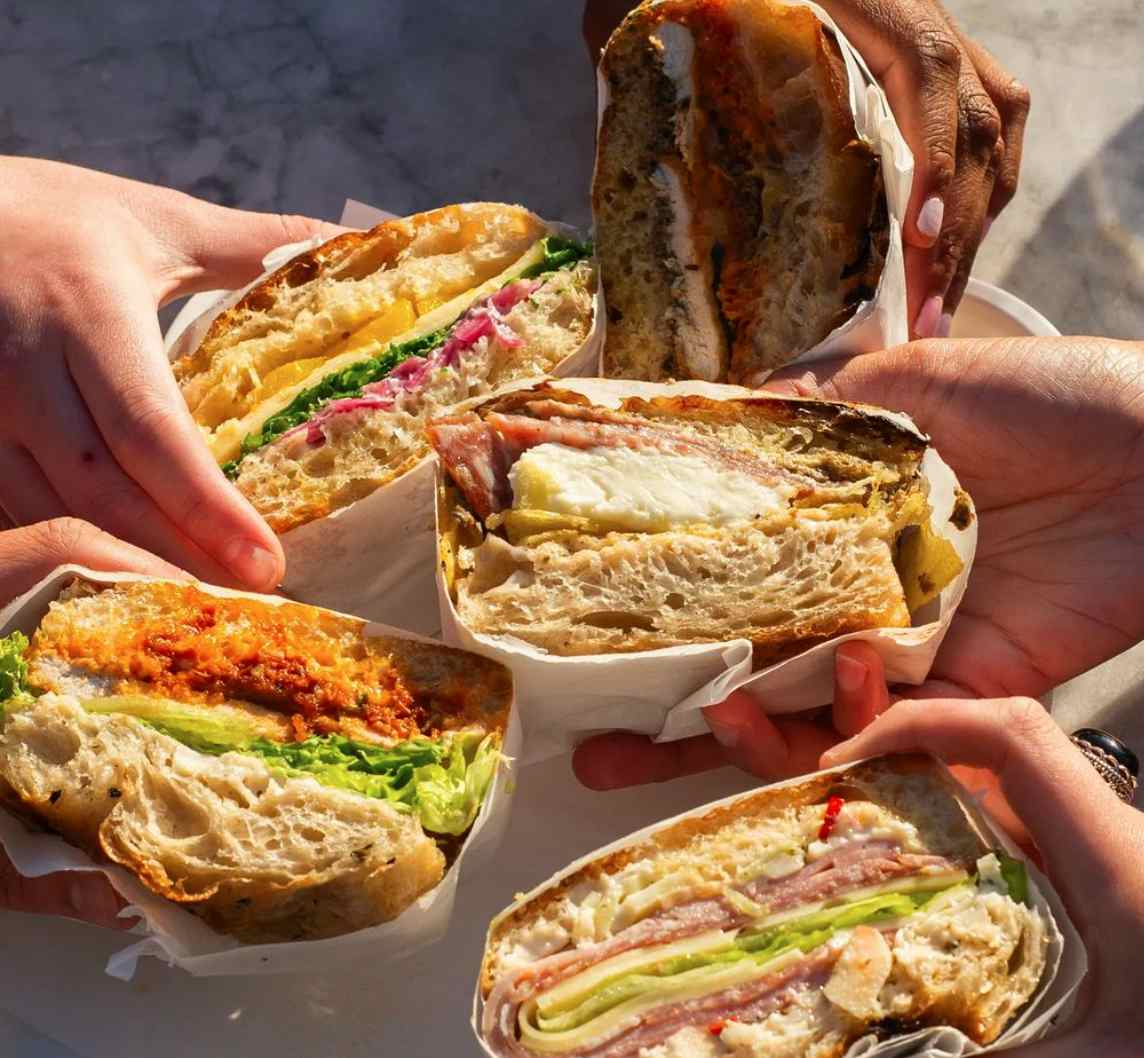 DAGIPIZZA
Whilst living in Sicily, the team behind DAGIPIZZA had a one in a lifetime opportunity to work alongside one of the best Pizzaiolo's in the region. After soaking up as much knowledge as they could, they returned to Bolton to serve up wood-fired pizzas and over the last few years have built up an impressive reputation as one of the best in the area. L'amore passa per lo stomaco!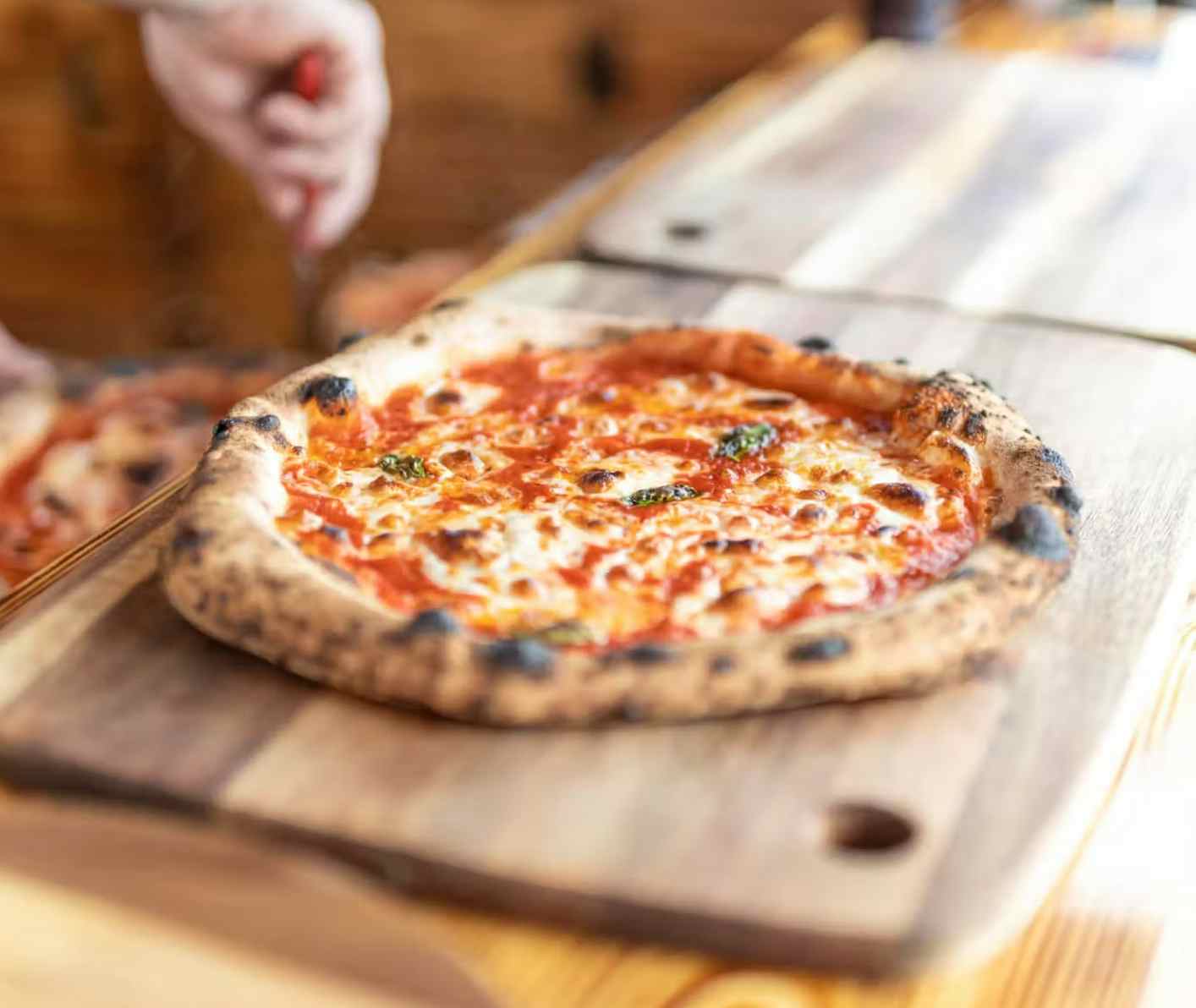 Archchi's
Archchi's brings you authentic Sri Lankan food through family recipes which have been passed down generations, and learnt from owner Chloe's Archchi (Grandma) and Ammi (Mum). Amongst the winners in the 2021 British Street Food Awards, they serve up a variety of traditional Sri Lankan curries, snacks and other dishes at events and markets across the North West. Check them out at Salford University and other spots across the city this winter!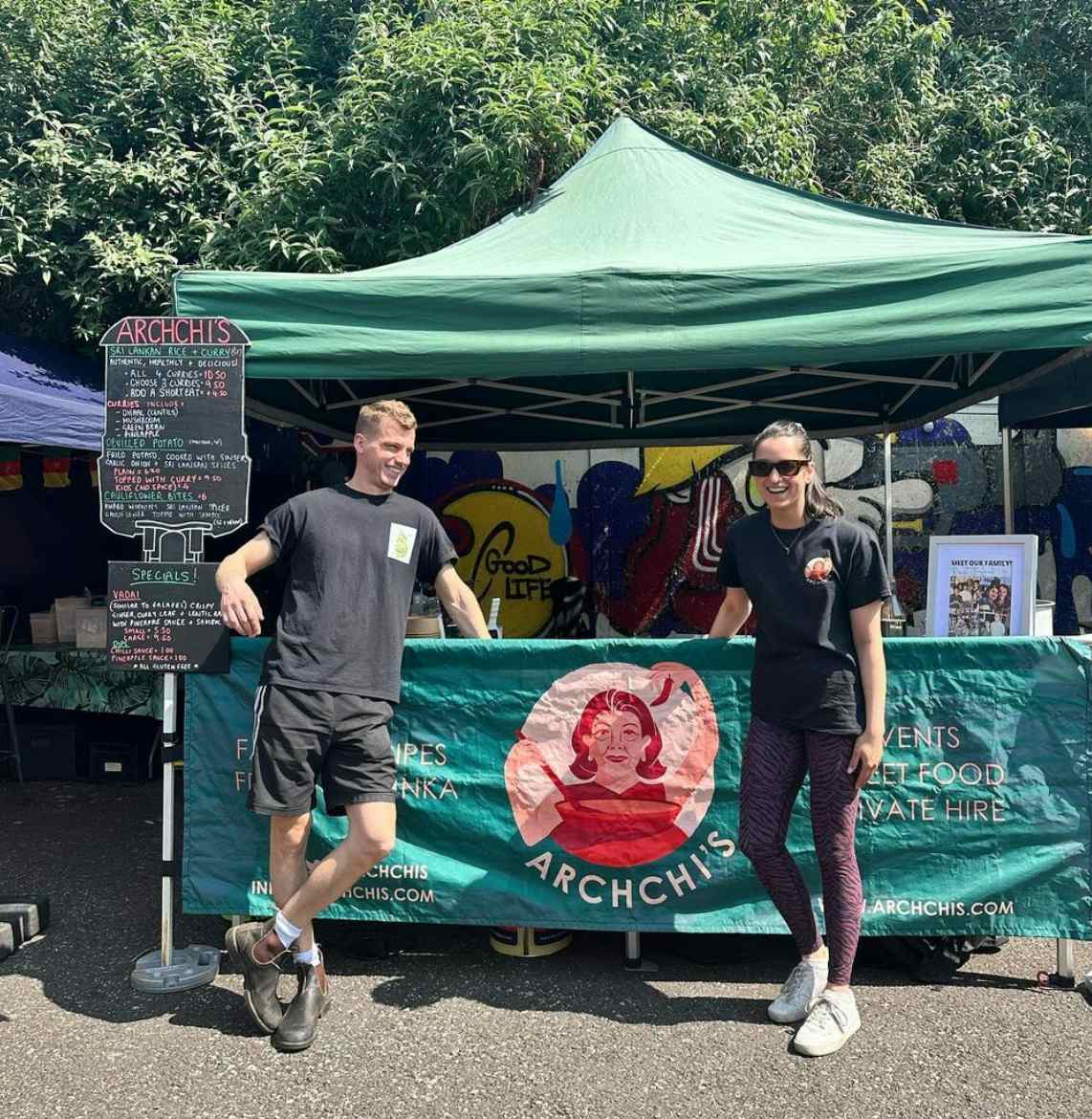 South Manny Flavaz
What started as a fryer and a dream has evolved into a finger-lickin' phenomenon! With 7 years of dishing out perfection, SMF has conquered the hearts (and stomachs) of Manchester's food scene. They serve up some of the juiciest, crispiest, and most mouthwatering fried chicken you've ever encountered, mixing classic comfort to daringly bold flavours.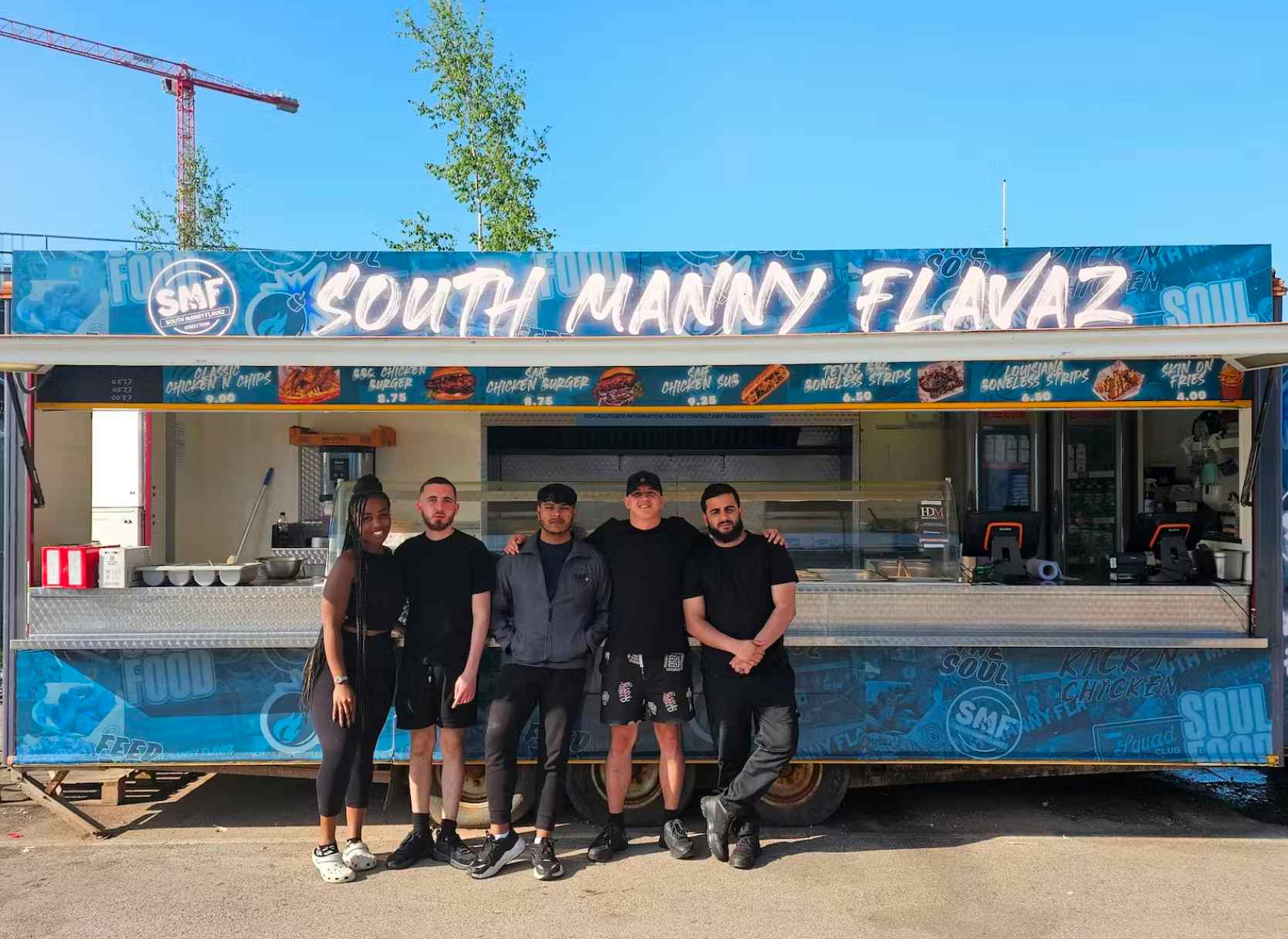 Vaso Kitchen
Vaso Kitchen was kicked off in 2016 by Steven Patel, whose grandmother always cooked wonderful Indian cuisine for him as a child which inspired him to have a go at cooking many of the amazing dishes himself. Steven takes any given opportunity to pack his bags and go to India to find amazing street food dishes that he can bring back to Manchester. Grub, Peddler Market, Summer Beer Thing, Cloudwater, Magic Rock, Levy Market, Scrancoats and Eat North are just a handful of the great local events Vaso Kitchen have been a part of.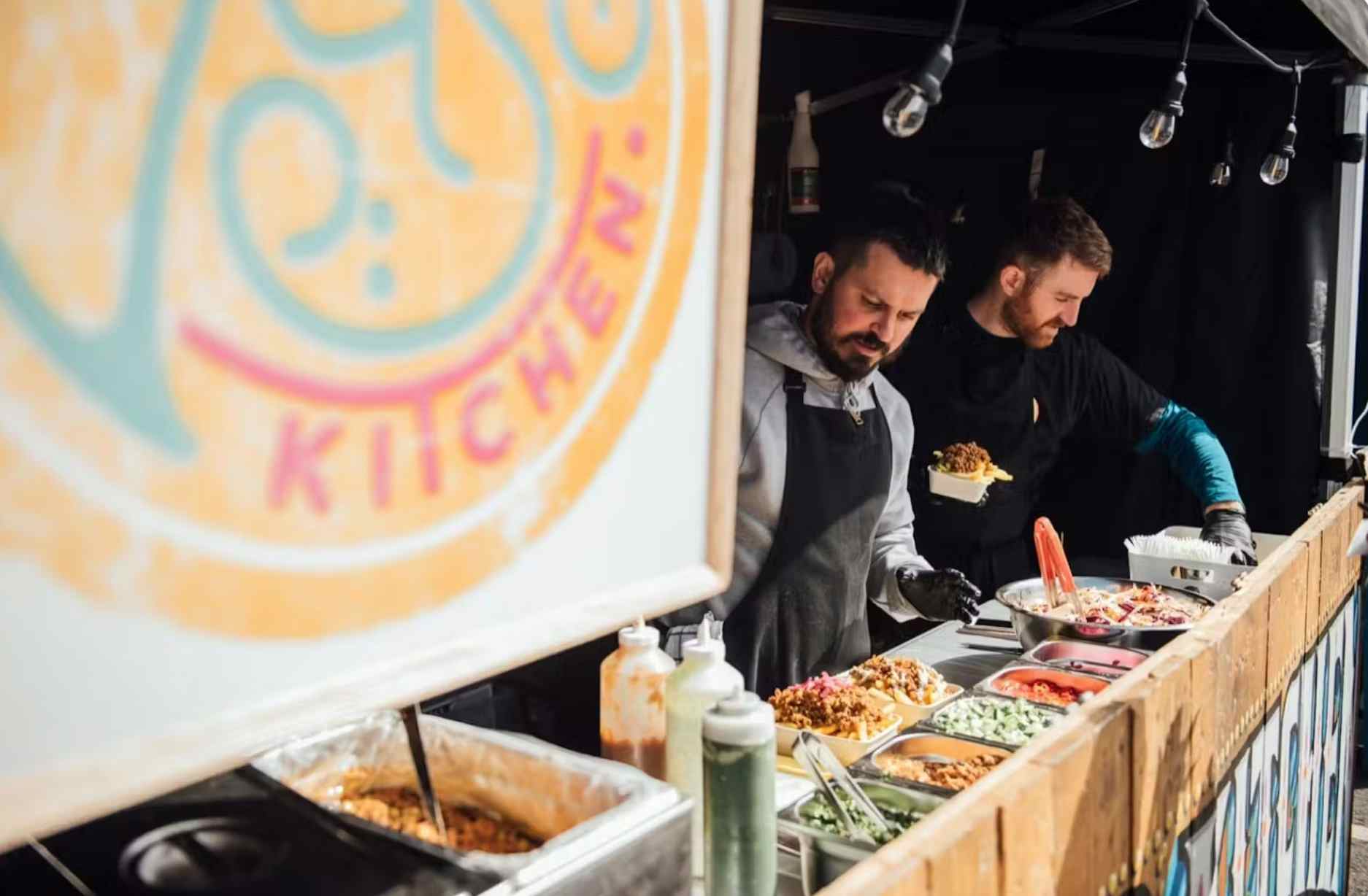 Wholesome Junkies
Bored of the lack of vegan food on the Mancunian street food scene? Well fear not, how about a trip to Wholesome Junkies for a spot of vegan junk food. That's right: Vegan. Junk. Food. They advise you ditch the falafel balls and quinoa ASAP and instead welcome their vegan Kentucky fried cauliflower burgers, wings, hot dogs and kebabs with open arms! You may have caught a glimpse of Wholesome Junkies on the BBC 2 programme 'Million Pound Menu' where they showcased their amazing plant-based menu.
Fat Annie's Stateside Street Food
Fat Annie's have been slinging their wares from a custom built New York style hot dog cart since 2014. After an inspirational trip to America, owner James set up Fat Annie's to bring the flavours and atmosphere he experienced to the UK. They have a strong ethos of being inclusive, sustainable and of course, delicious. Their menu is 100% plant based, serving up a range of burgers, hot dogs and loaded fries as well as an all American breakfast.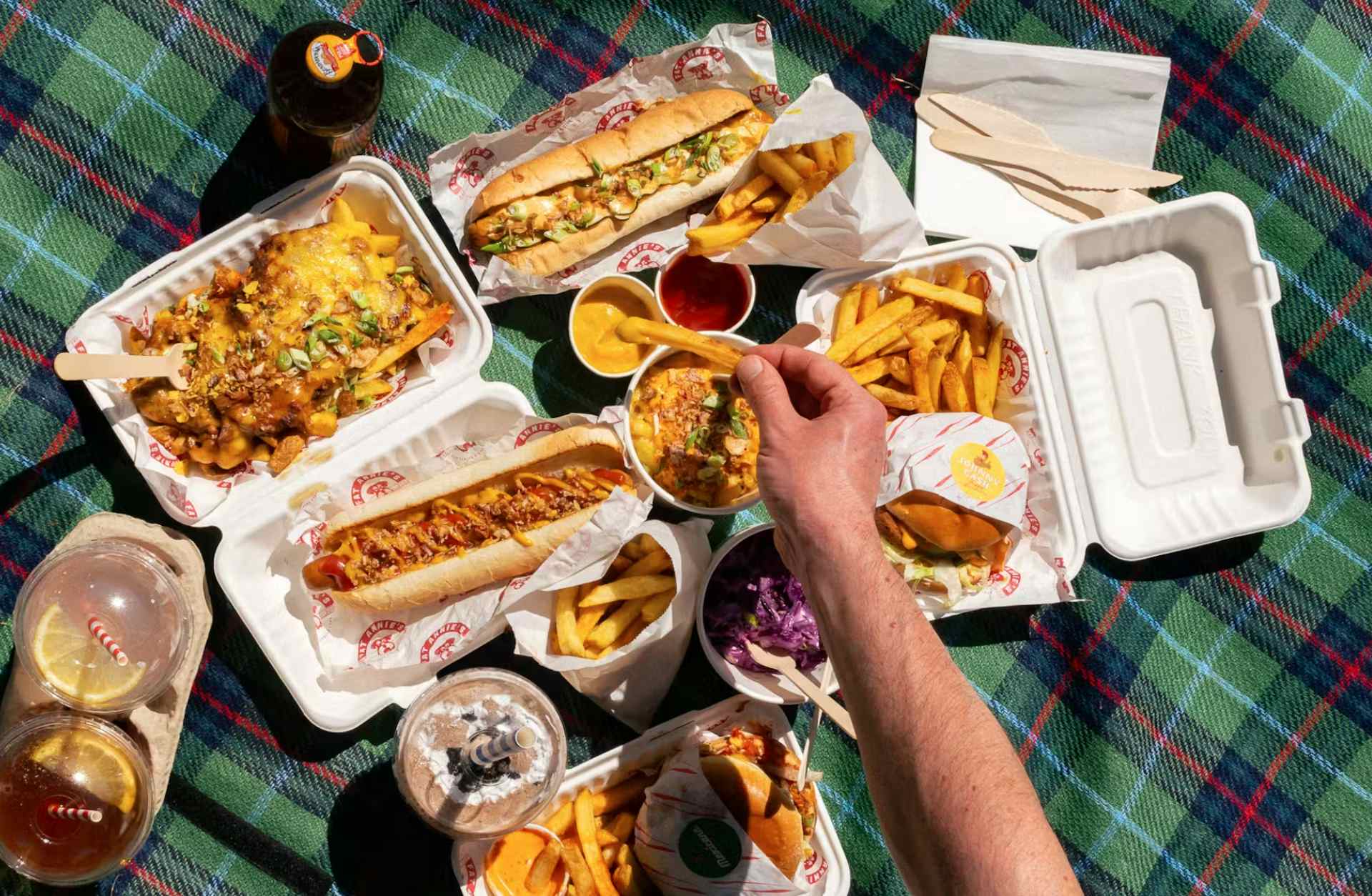 Triple B - by Eat New York
Voted Best Street Food Vendor in Manchester 2017, Eat New York serve up bagels, burgers, hot dogs and fries to their adoring fanbase all over the north of England. Created by three best friends with over 10 years experience in the catering industry, they bring a slice of the Big Apple to any event. Regulars at Parklife, Manchester Pride and Warehouse Project, these guys really are local legends.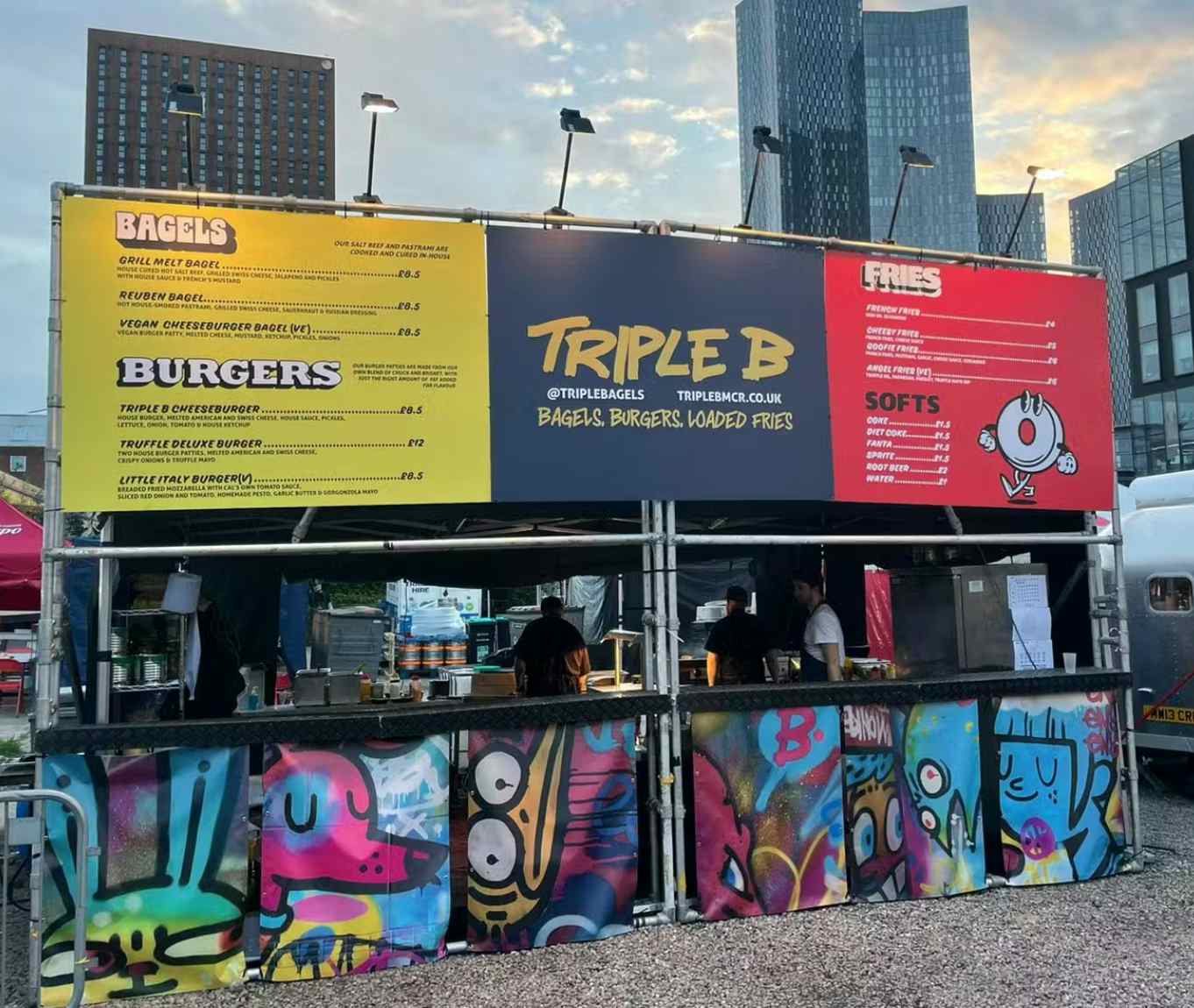 Want to see more of our incredible street food suppliers?
Browse the menus, pictures and more for all of our street food suppliers from Manchester and beyond.
Or, if you want to get a street food supplier booked in straight away for an upcoming even, submit an enquiry form with us and one of our event experts will be in touch with you shortly to discuss your plans!