How much does a wedding cost in the UK?
Written by Sophie Gill, Thu 2 August 2018
Love is priceless, but weddings cost.
Between the perfect dress and a decadent cake, brides and grooms-to-be can be easily overwhelmed by the cost of their wedding. That's why it's important to carve out a wedding budget before you start planning anything. Don't forget that a wedding can cost whatever you choose, so when organising different parts of the day, work out which parts will mean the most to you and allocate a bigger proportion of your budget to those elements. Below is a detailed breakdown of the average cost of wedding essentials (adapted from bridesmagazine.co.uk):
1. Ceremony & reception venue: £5000
Whether or not you've chosen to have your wedding at a different location from your reception, book your venue(s) well ahead of time. Hotels and restaurants can get booked up fast. If you wait too long, you might find your first choice is not available, and you'll just have to settle for the more expensive alternative.
Saving tip: Why not host your wedding in your garden. You can book a marquee for about 80 guests from £430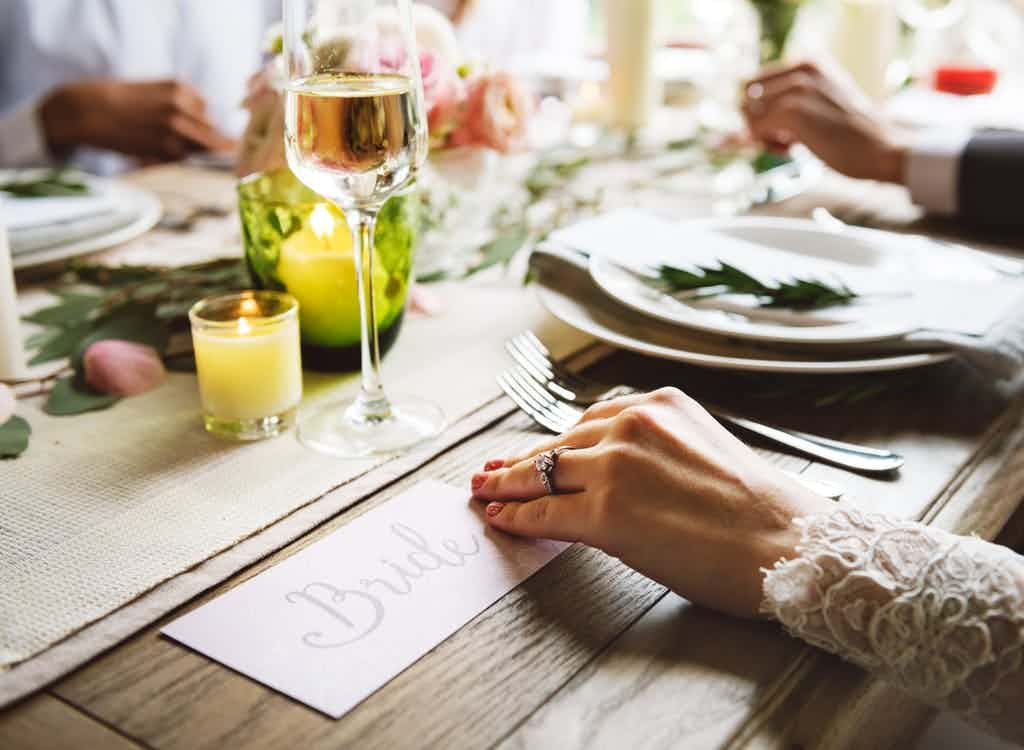 2. Catering: £3900
Before contacting a caterer, it's important to decide on the style of your wedding. Are you going for a relaxed, informal vibe or do you intend on having candle lit tables? This will impact the choice of food you serve and whether you have a self-serve buffet or a multi-course dinner. Whatever you go for, make sure to treat guests (and yourself!) to an unforgettable meal.
Saving tip: Instead of a formal sit down meal, hire a food truck to cater your wedding. There's no need for waiters or fancy tableware, and best of all, it's prepared in half the time. Find out more and book your perfect street food vendor today.
3. Photography: £1040
There's no point in trying to save by not having a photographer at your wedding. This is a day you'll want to remember for the rest of your life. No negotiating…
4. Flowers: £550
From the bridesmaid bouquets to dinner table arrangements, flowers are everywhere. By consulting a florist, you'll have an array of flowers that will go well with the décor and that will bring your venue to life.
Saving tip: You can understand how floral arrangements can quickly eat into your budget. Try and reuse your ceremony flowers for your reception.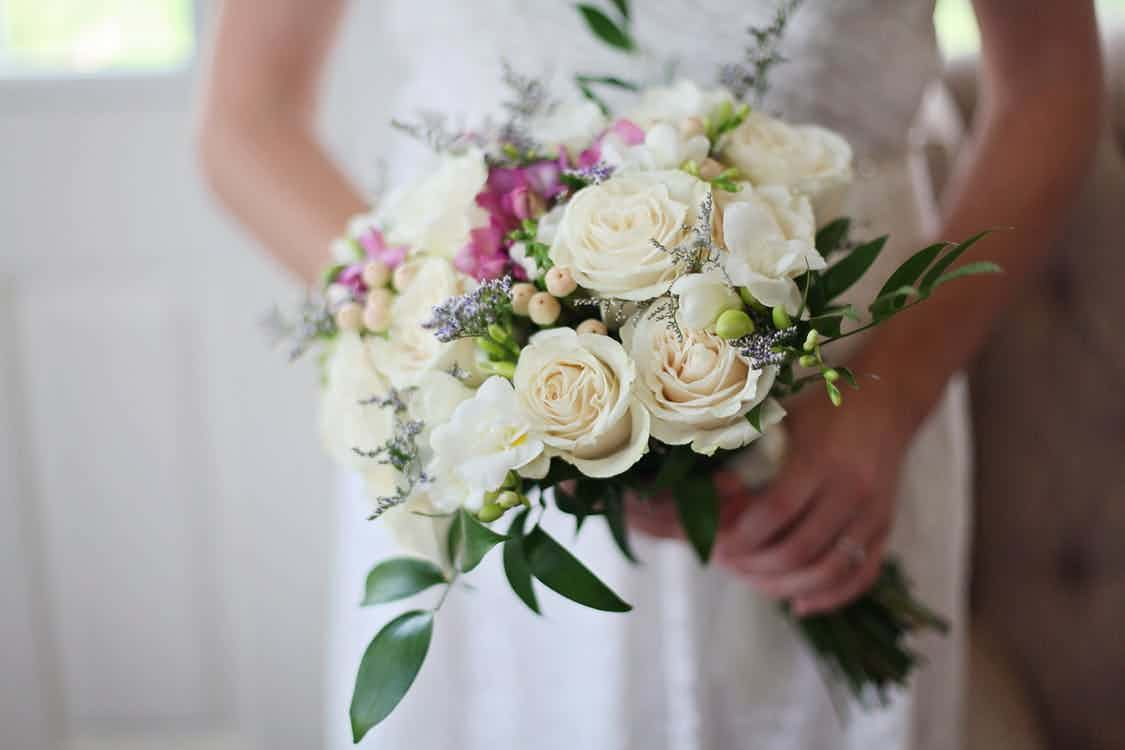 5. Cake: £400
Yummm. Your wedding cake should be the evening's showstopper. Either stick to a traditional three-tiered cake or borrow ideas from this list of the hottest wedding cake trends.
Saving tip: Have a smaller wedding cake along with a dessert bar of simpler, budget friendly sweets.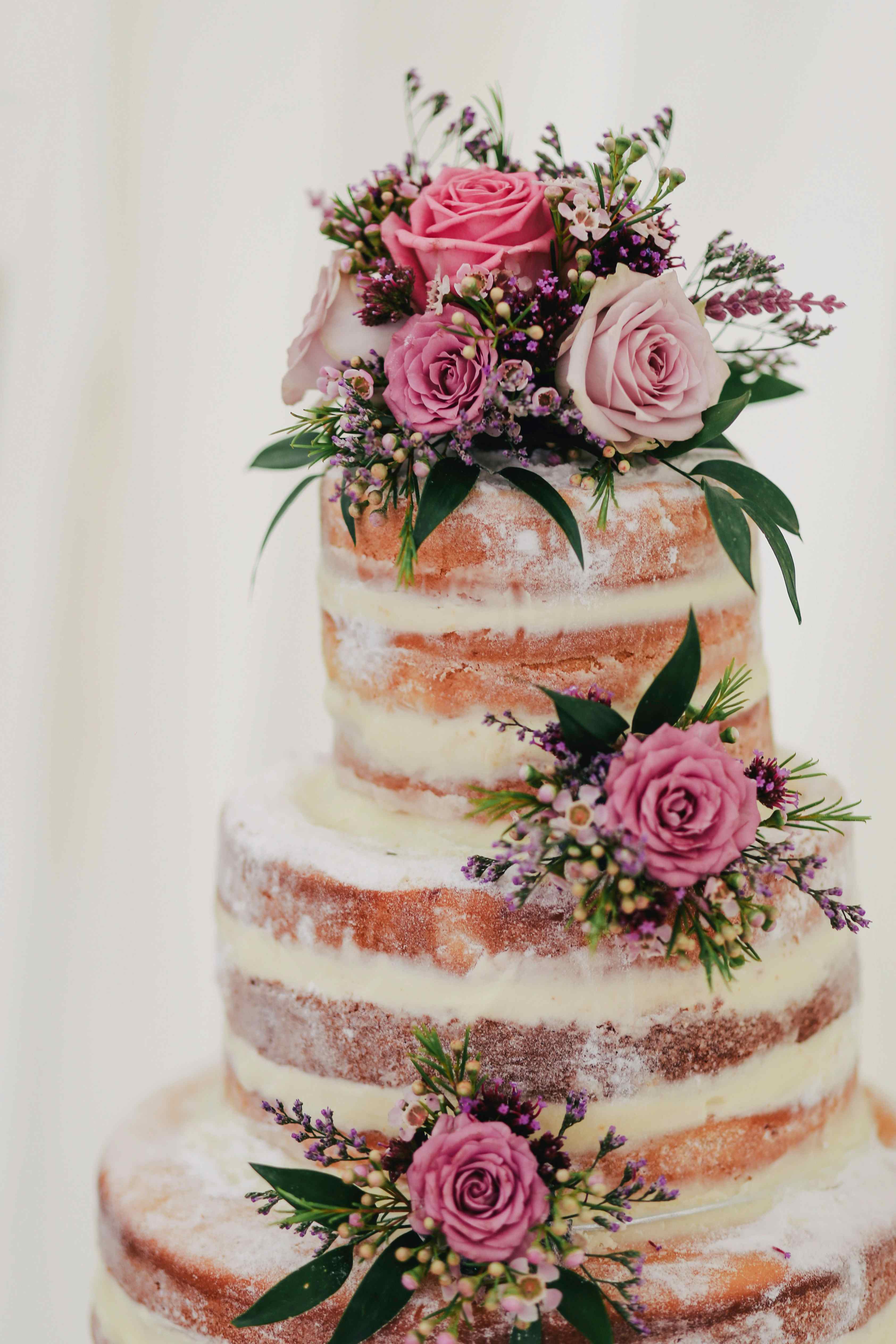 6. Entertainment: £1000
The entertainment at your venue will set the mood for the rest of the day. Live music will make an impact and will add a more personal touch. In addition to great tunes, you might want to organise activities tried and tested by real wedded couples.
7. Dress: £1500
The moment has arrived to find your dress. For most, a Vera Wang is way out of budget. But fear not, as the UK has thousands of designers specialising in bridal wear. Just decide on a style – A-line, mermaid or tea length– and hit the bridal salon where you'll be given expert advice. In the meantime, get inspired by these beautiful and timeless wedding dresses.
Saving tip: end of season sales are a great place to hunt for the perfect dress. Be patient, and you might just find the one!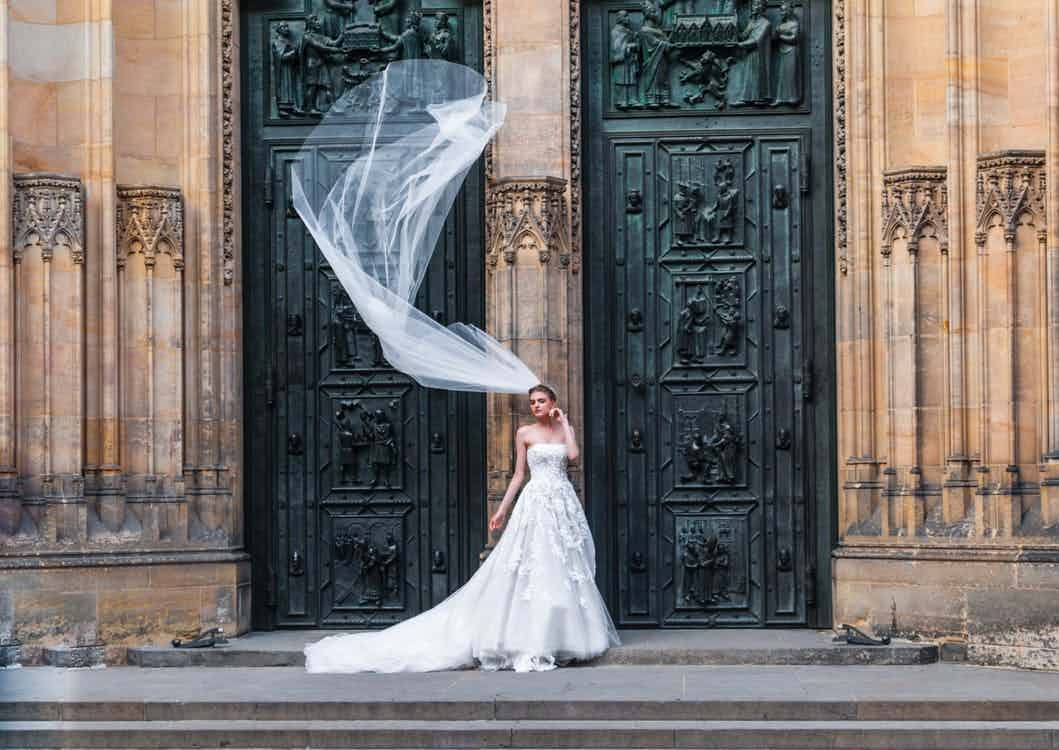 Remember that you'll not only have to walk down the aisle in those gorgeous stilettos or peep-toed sandals, but you'll also spend the night on the dance floor busting some moves. Buy a pair of comfortable shoes and break them in at home before the big day.
9. Headdress veil: £130
Elegant and romantic, a veil is the complementary accessory to any wedding outfit. If you want something more modern, try a studded headband or a pearl tiara.
10. Beauty: £300
Avoid these makeup mishaps, and you'll be the most beautiful bride of the year.
11. Favours & gifts: £400
Although the day is all about the bride and groom, party favours are a nice way to thank your guests, bridesmaids and groomsmen for making the day extra special. Homemade edible gifts are an affordable and thoughtful idea or if you don't have the time to spare check out these unique favour ideas.
Saving tip: You might find that lots of your guests have come as couples. Save on gifts by giving one per couple.
12. Wedding rings: £800
Unlike the cake that will be gone by the end of the day, your wedding bands will stay with you through the test of time. If you're new to buying rings, use this easy guide to find the perfect one.
13. Honeymoon: £4000
You've made it through the months of planning, the last minute cancellations and the day itself. A long, extravagant holiday is well deserved. Whether you're looking for a city-break or an island retreat, there are some amazing destinations on offer.
Saving tip: book through a travel agent who can get you super deals and package offers.

Grand Total: £19,170
To find out more about hiring awesome street food trucks for your wedding, head over here!