Decoding the Cost of Hiring a Burger Van for Your Event: Your All-Inclusive Guide
Written by Oliver Wells, Mon 12 June 2023
Unwrapping the Costs of Burger Van Hire
Planning your next big event and considering adding a burger van into the mix? Or want a specialist burger catering supplier to be the star of the show? No matter where you are in your booking journey, you may catch yourself wondering "how much does it cost to hire a burger van?" At Togather, we're here to guide you through every step of the process, ensuring your event planning journey is smooth and stress-free. Read on to learn more about the overall costs of a burger van hire, and the elements that'll impact your final bill. 
Breaking Down the Burger Van Cost
A stylish burger van really is a centrepiece, adding vibrancy and dynamism, colours, sights, sounds and smells! This alone can set your event apart from the rest - gone are the days of the boring sit-down meals (we're haunted by the ping of knife on wine glass). So, burgers are the order of the day, luckily, on Togather you can choose from an array of top-tier suppliers each and every one of which is hand-selected and vetted by us, ensuring they provide not only gourmet quality budget friendly food, but also an experience your guests will never forget. Enough about us, let's dive into the variables that will affect the cost of hiring a burger van for your event. Sneak peak, these include; the quality of food, the nature of the event, and the number of guests you are catering to!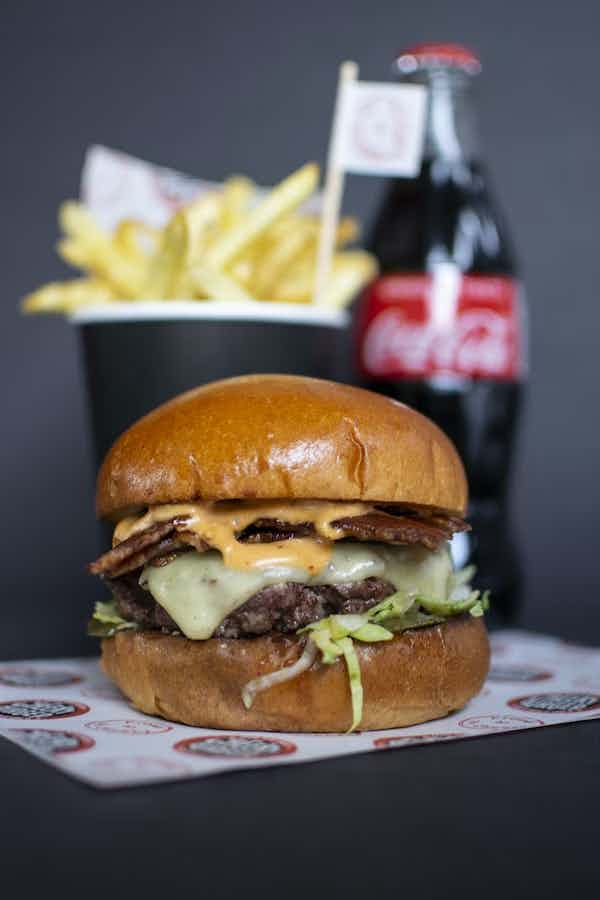 Scaling Your Event: The Guest Factor
The number of attendees at your event plays a significant role in determining the cost of hiring a burger van. Larger events often see a decrease in cost per person due to economies of scale. This is a great lens through which to view your corporate event or wedding, but for a smaller-scale event like a birthday party, keep in mind that a lower cost per head still equals a higher overall cost. The reasoning behind the lower cost per head is reduced overheads accrued by the supplier, as they can buy in greater quantities! 
Tick-Tock: Timing and Staffing
Staffing and timing are crucial factors that impact the overall price. Will staff be required to cook and serve, and for how long? All day at a conference or just for 2 hours for a company lunch? How many staff are required? For example, it's usually a good idea to have a main chef accompanied by a team member more attuned to guest needs; for larger scale events, multiple (3-6) staff may be required; this will also affect the size of the burger van you'll want to hire. Be aware that timing can also affect your costs - weekends, especially Saturdays, tend to be pricier due to high demand. An event in high summer, vs an event in October will also be subject to costing disparities.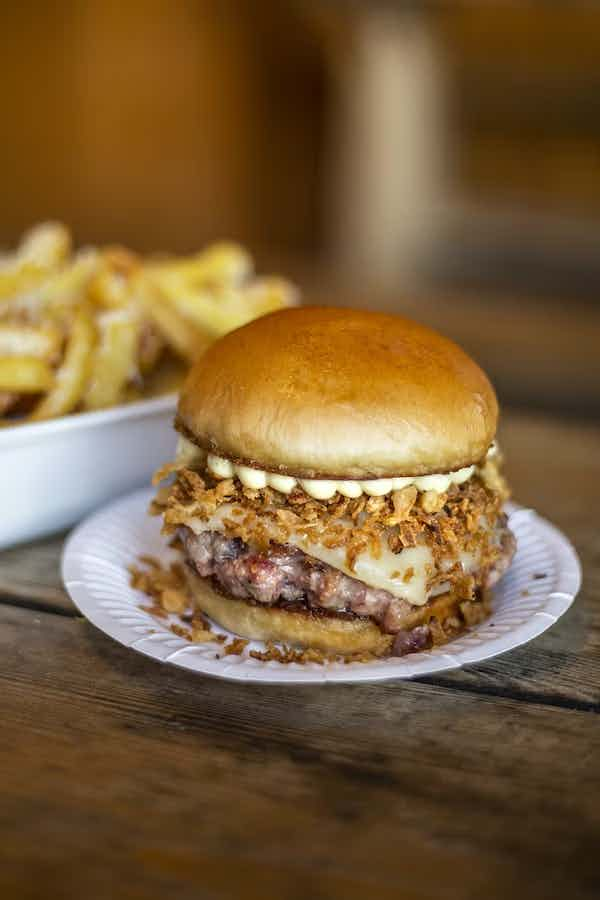 Diverse Palates: Catering to Dietary Preferences
In our modern culinary landscape, inclusivity is key. Does your menu need to include veggie, vegan, or halal options? While ensuring every dietary preference is catered for, remember that a wider variety of choices can increase the overall cost. Do you want a range of key main options, venison burgers, ostrich steak burgers, alongside a suite of exciting sides like sweet potato curly fries, buffalo cauliflower? Or do you want tried and tested triple cheese smash burgers and fries en masse? When looking into the costs associated with hiring a burger van for your event, it's vital to start thinking about all this as soon as possible. You can also work with the caterer of your choosing to develop a custom unique menu, matching the theme of your event with the food can be a sure fire way to wow and delight in equal measure.
Picking the Right Vendor: Size, Reliability, and Hidden Costs
When hiring your burger van supplier, it's important to bear in mind that a cheaper initial quote from a smaller caterer might come with a handful of risks, these could be things like the lack of backup vans or key staff cover. Importantly though every caterer on Togather is insured and equipped with all relevant safety and setup qualifications and equip themselves to the highest standards. Additionally, if you purchase Protect Plus, no matter what happens, should your supplier have to cancel, we'll source an entirely new supplier for you so that your event can go off without a hitch.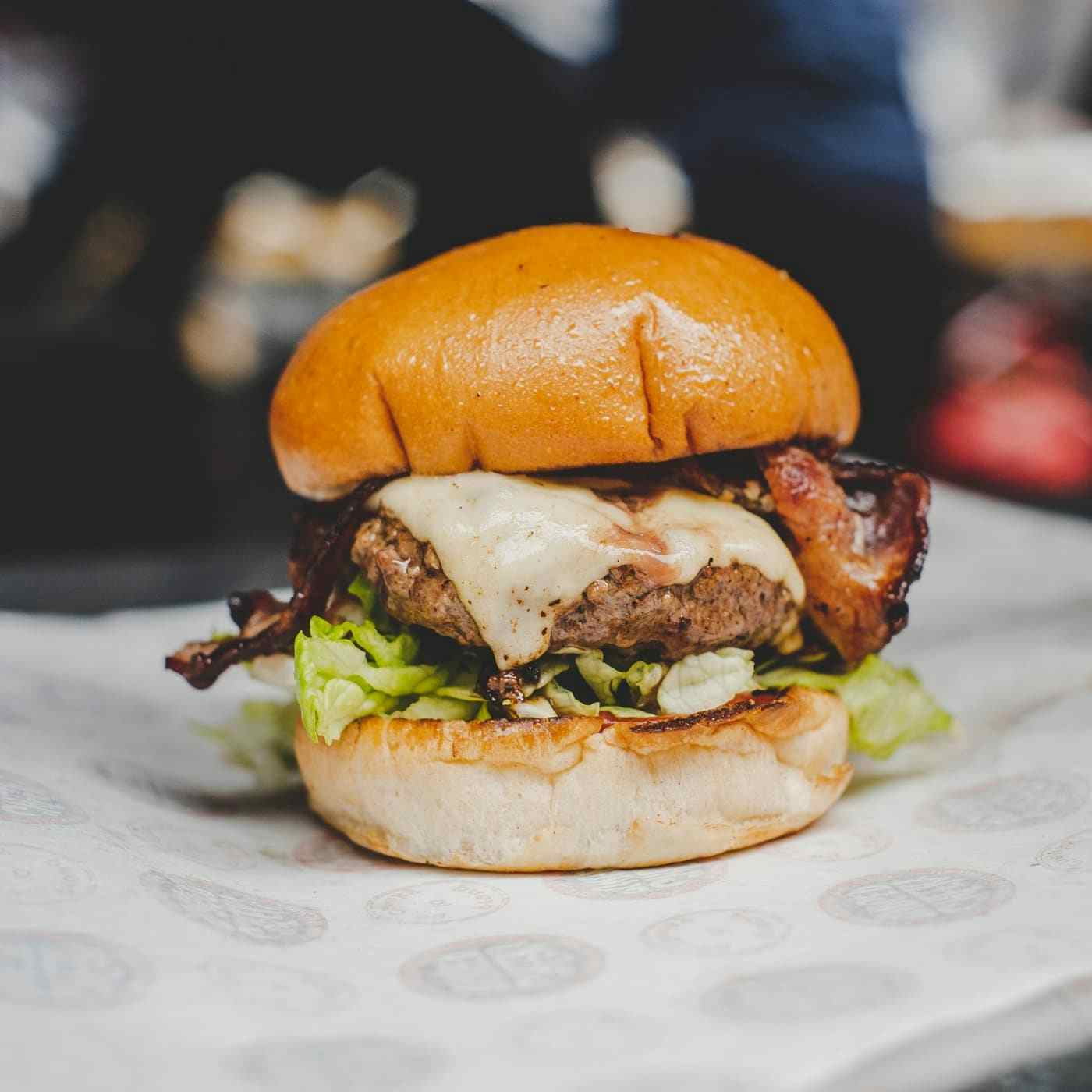 Location, Location, Location (sorry)
Our final point on cost impact for burger van hire, location! This is a broad one but there are some interesting specifics here. For example, an event in Central London, on a HQ forecourt, will incur more costs due to ULEZ charges, and parking, perhaps licences too. If the caterer you have your heart set on has to travel down from Scotland, then this will also be costly due to fuel costs. Striking a balance here is always ideal. Minimising travel for your supplier will keep costs down. 
What Shouldn't Affect the Cost of Hiring a Burger Van
So, whilst there are a number of factors that DO impact the cost of booking a burger catering specialist for your next event, there are a few that shouldn't! There is one core element that we'll discuss here, and it's the type of event. Burgers are always burgers, no matter the event type, be it wedding, corporate bash, birthday party or celebration - the cost is universal here. A roundup of what DOES impact the cost of hiring a burger van for your next event:
Size of the burger van

Number of burger vans

Total guest number (remember the economics of scale!)

Staff number

Staff/serving time required

Time of day

Day of the week

Month (season)

Ingredients, menu, inclusive options

Size of vendor (sole trader vs chain)

Location of event

Location of truck

Travel charges (fuel, ULEZ)
The Togather Advantage
Choosing Togather ensures a stress-free, delightful, and memorable event. We help you navigate through the myriad choices, manage your budget effectively, liaise with suppliers, and cater to diverse dietary needs. With Togather, you get peace of mind and an unforgettable event experience. Let's get started on cooking up the perfect event together! To learn a bit more about how much hiring a food truck for your event might cost, check out our dedicated blog on that topic. Looking for something sweet and nostalgic to complete your event? An ice cream truck could be the perfect thing, the cherry on top! Learn more about how much hiring an ice cream van will cost you.